Hi, new to the forum and back in a Capri after about 20 years, so going to use this thread to document work on my latest!
Had a 1.6 LS and then a 2.0 Laser before going through a succession of other retro cars, company cars, and finally a B7 RS4 Avant which was glorious but needed a remortgage every year just to keep it on the road!
So enter this little colour coded slice of the mid 80s, a 1.6 Laser despite the S side stripes.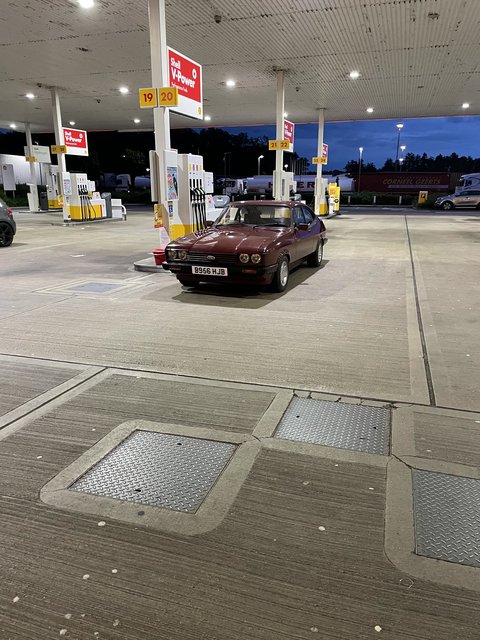 The inspection and test drive were great, but a 250 mile drive home either revealed some bits I'd missed, or shook loose some cobwebs and connections, because by 3am I'd pulled off the motorway near home to find the coolant gauge is, to put it politely, temperamental. The fuel gauge which had worked fine stopped working after I filled up, and topped out never to drop again. The blower doesn't work. The brakes aren't just bad, there's what seems like a vac/servo issue.
But anyway, she's scabby but essentially solid.
She's on coilover comversion front and single leaf rear, lowered about 1.5 inches. 2.8 wheels and what I think is an RGA spoiler which I didn't notice when I bought it.
The interior is pretty poor but all there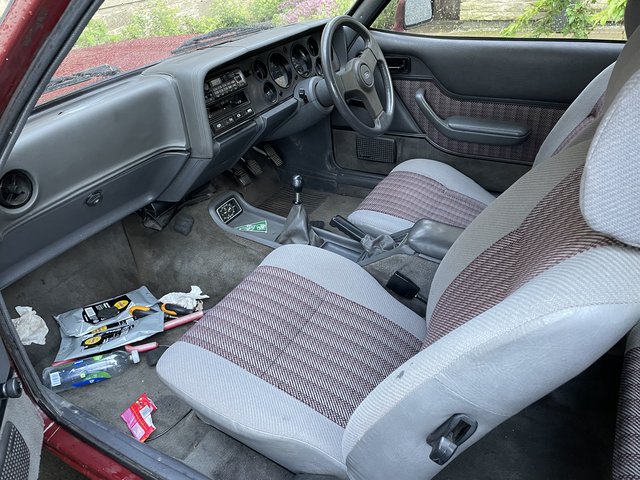 I hated the colour. The idea was to buy a scabby but solid base to immediately respray into my dream car but plans have changed and now - the colour and the scabs have really grown on me. No respray in the near future now!