Donator

Posts: 1930
Joined: Sat May 17, 2014 8:34 pm
Car(s): 1980 mk3 capri 2l ohc T9 , Toyota Blade Master 3.5l V6, Paso , 850T,rd400, 900ss
Location: Invercargill New Zealand

you guys know what it is .............. possibly Desoto
About 1970 , Dianne's father worked for Kens Panelbeating ( the truck ) and part of the job was accident/breakdown recovery and this was an on the job photo taken ( in all probability ) because of the car on the trailer . Di's Dad is long gone and no-one can remember what the car was .
Sometimes I talk to myself ... and we both have a good laugh
Donator

Posts: 2174
Joined: Mon Sep 03, 2012 2:26 pm
Car(s): 1986 Laser 1.6, daily runaround project
1981 GL Auto 2.0, Barn-Find-Resto, now also a runaround project
1980 3.0S, crash damage resto
1993 Fiesta 1.1

Currently full up and no more space but I still want a 2.8...
Location: Buckinghamshire
The one being towed...?
Looks like a '57 Chevvy Bel Air to me - but I stand to be corrected!
A wise man once said... "you can never have too many capris - buy another"

It's me, I'm the wise man.
Donator

Posts: 14107
Joined: Sat Jan 25, 2014 7:38 pm
Car(s): '83 2.8 Injection (sunny days only)
'04 Toyota MR2 (owned from new)
Location: Ceredigion
Contact:
I think you're spot on with DeSoto
My guess would be a '58 Diplomat 4 door sedan.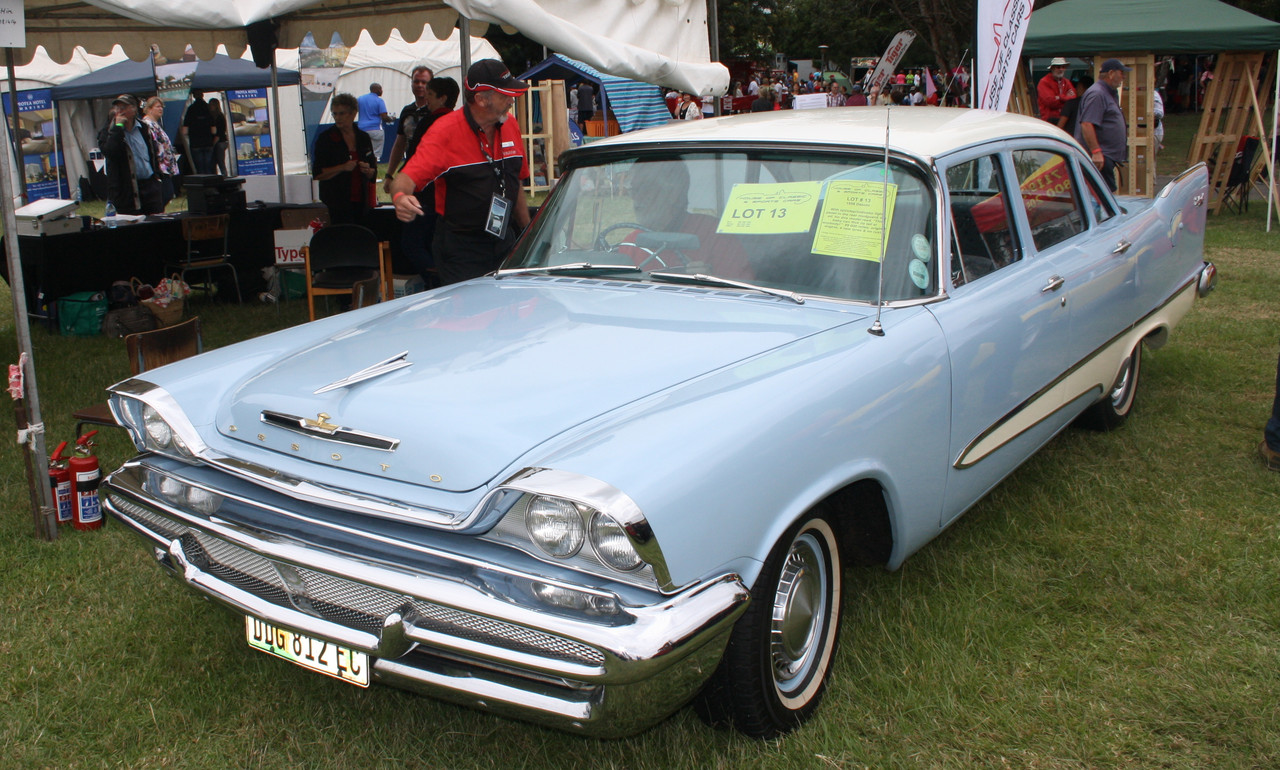 Notice the quad headlights, tiny front quarterlight and thick pillar between the rear door and c-pillar window.
Andrew.
Donator

Posts: 1930
Joined: Sat May 17, 2014 8:34 pm
Car(s): 1980 mk3 capri 2l ohc T9 , Toyota Blade Master 3.5l V6, Paso , 850T,rd400, 900ss
Location: Invercargill New Zealand
(
) ah ......nah ,def not a 57 Chev anything , ha ha ,maybe you should post a pic of your Capri.......coz I think it might actually be a Morris Marina or an Austin Allegro
Sometimes I talk to myself ... and we both have a good laugh