Is it possible to repair an a metal casting using a liquid metal epoxy?
Here is my attempt at such a project.
This is the item in question, the thermoswitch housing from a 2.8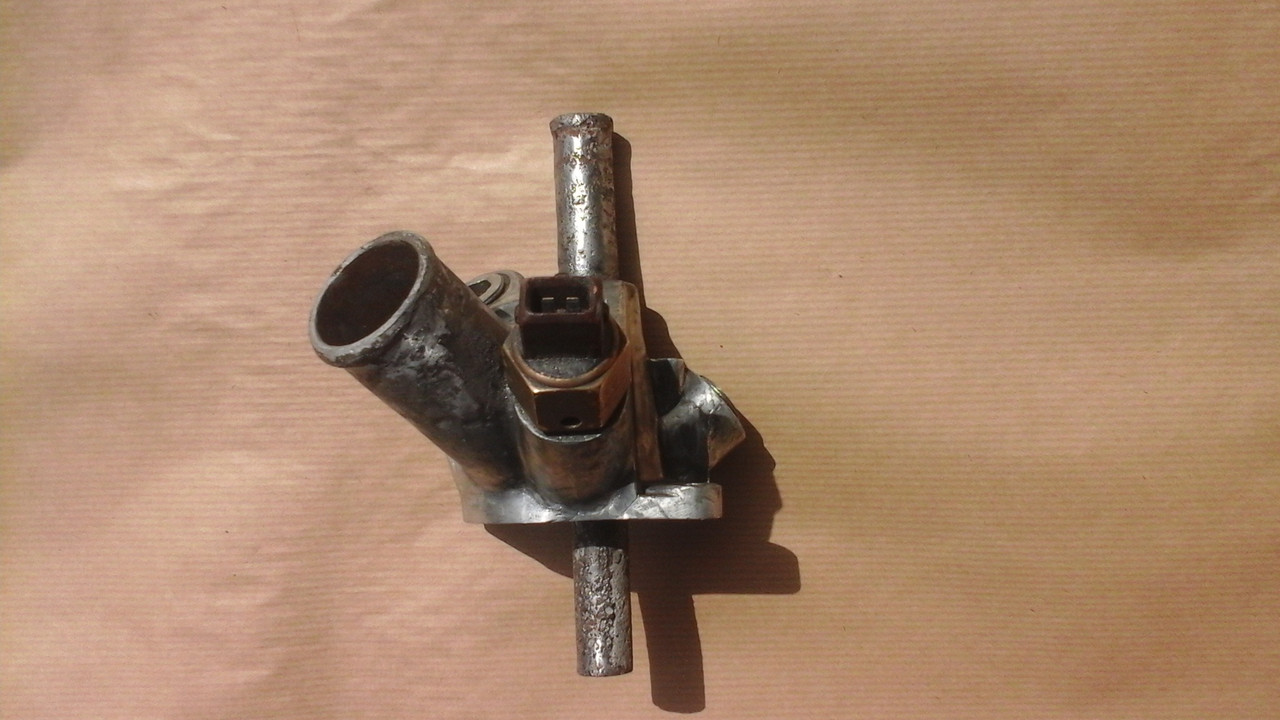 It mounts at the front of the engine onto a flat plate. The two flat faces mount together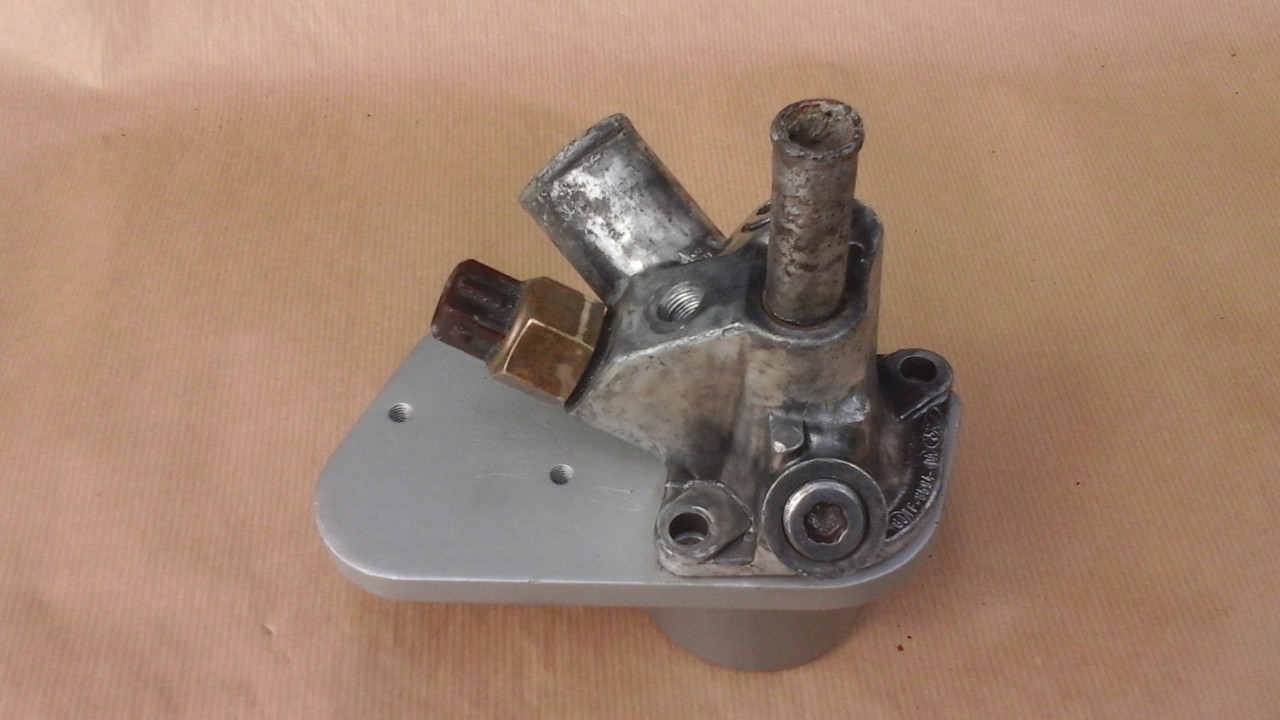 This explains why the joint was leaking.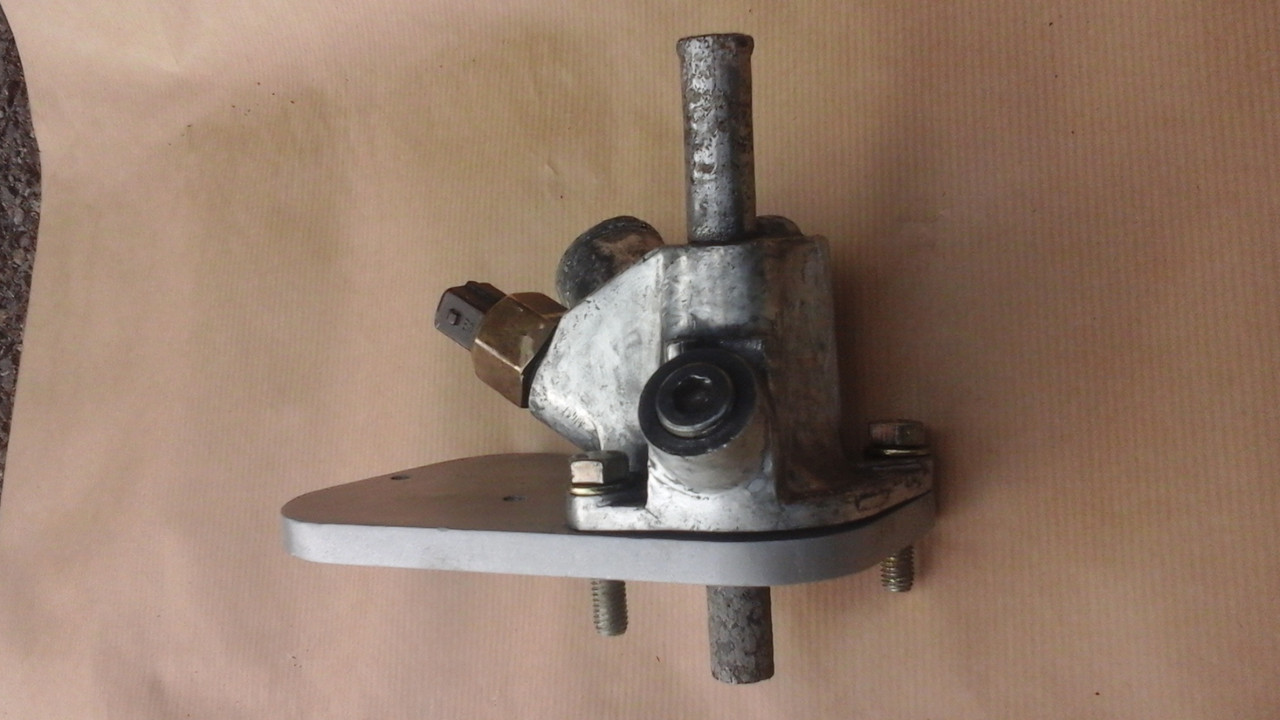 Closer inspection reveals the problem. Sorry for the out of focus photo, I was using my tablet for the first time. This must be a common fault as it's the third time I've seen the exact same problem.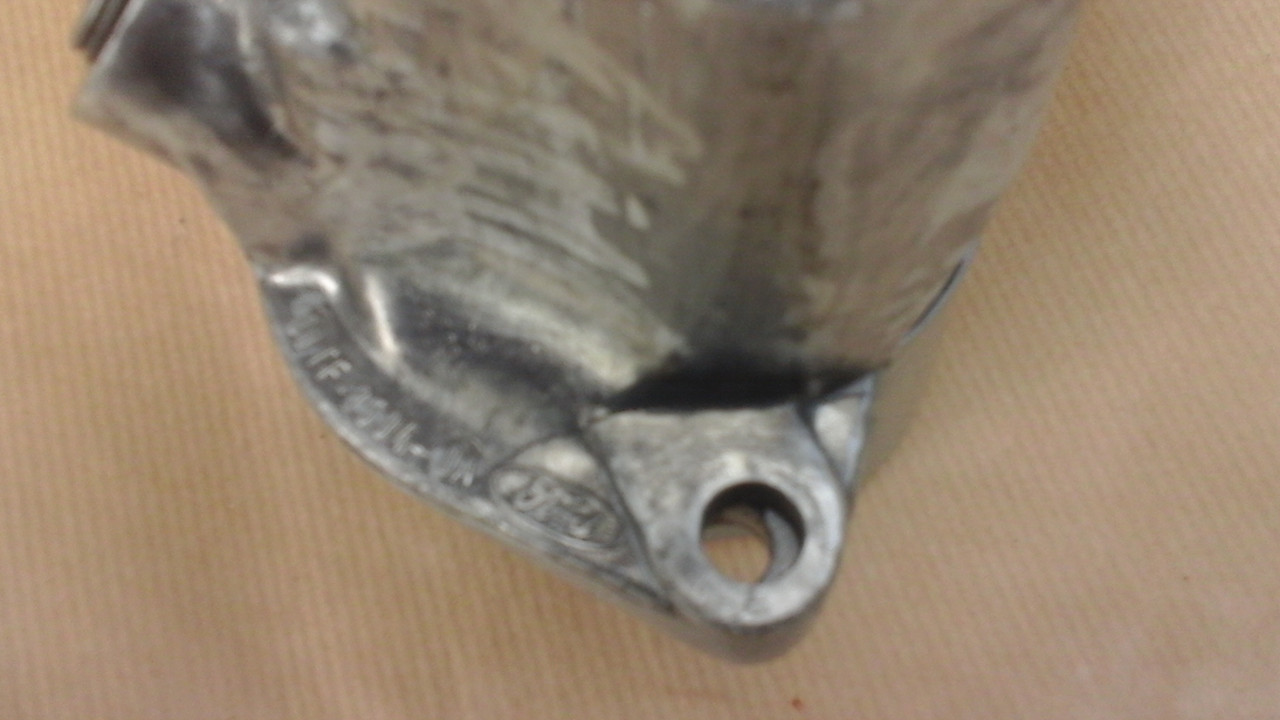 Time to take the plunge to start the repair.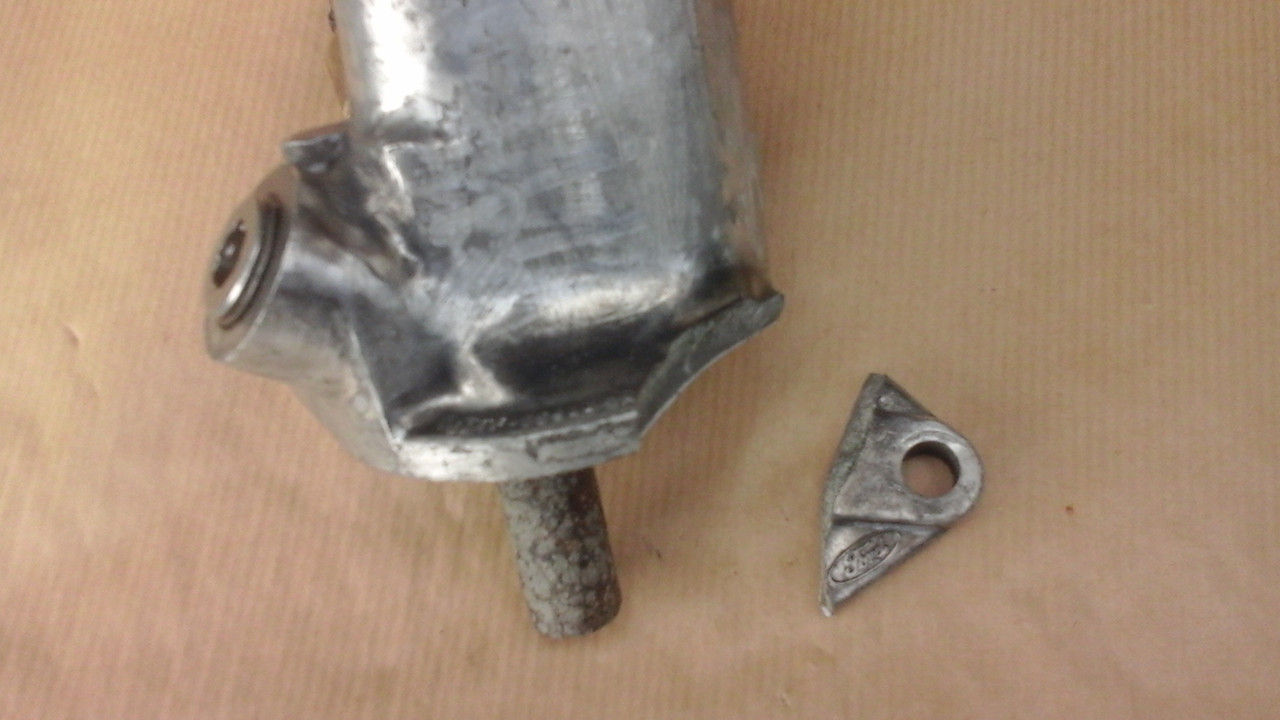 I cleaned up the two edges of the break, lightly brushing it with a pencil wire brush to remove any dust.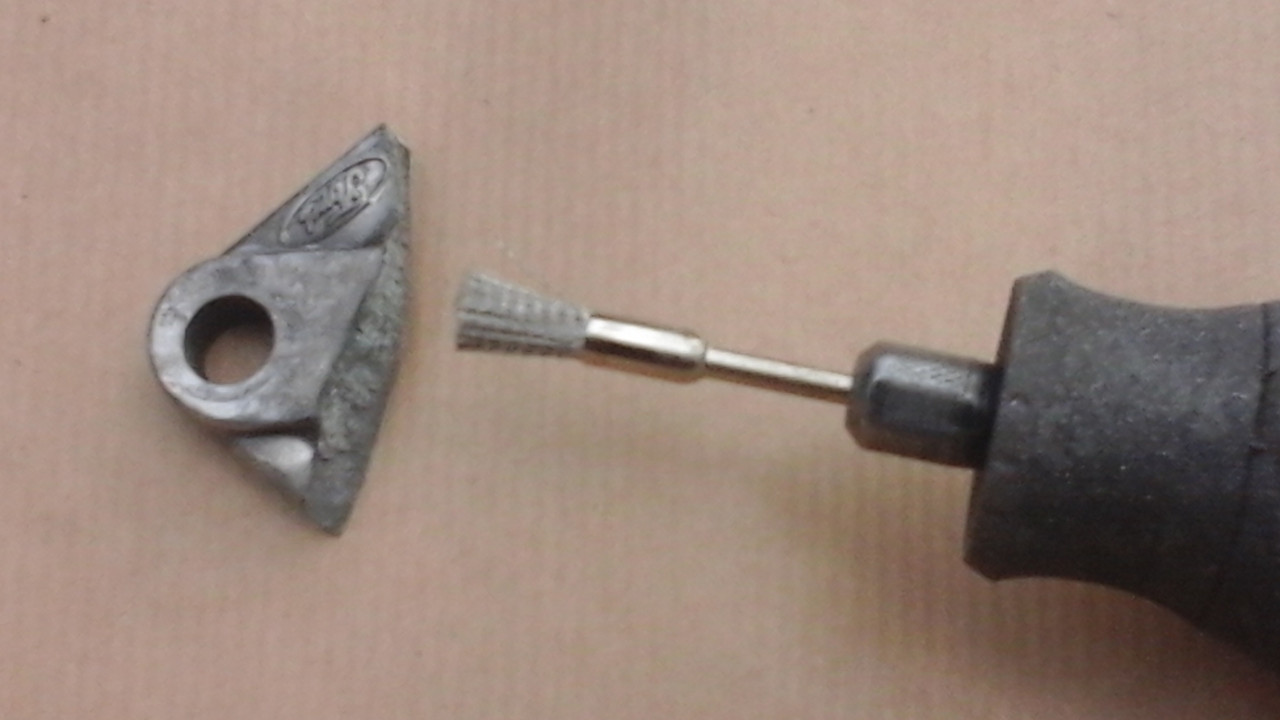 The I degreased both surfaces with my potion of choice.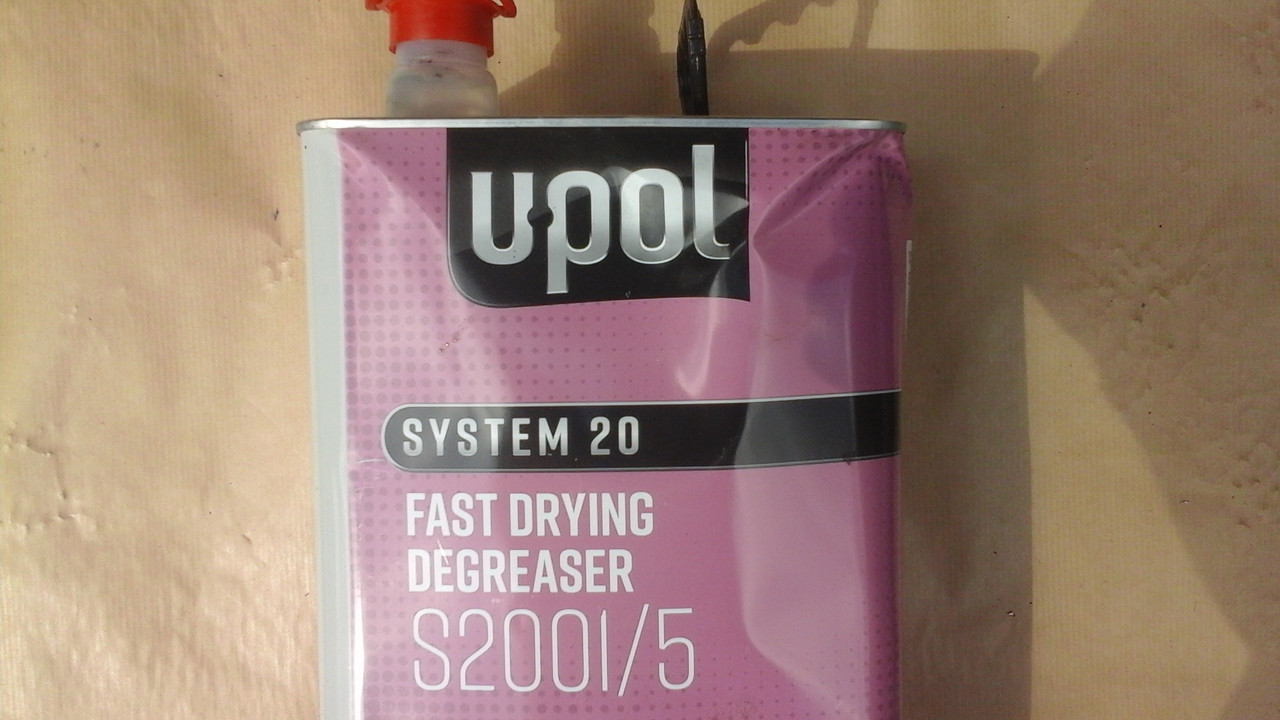 Test the fit of the two bits.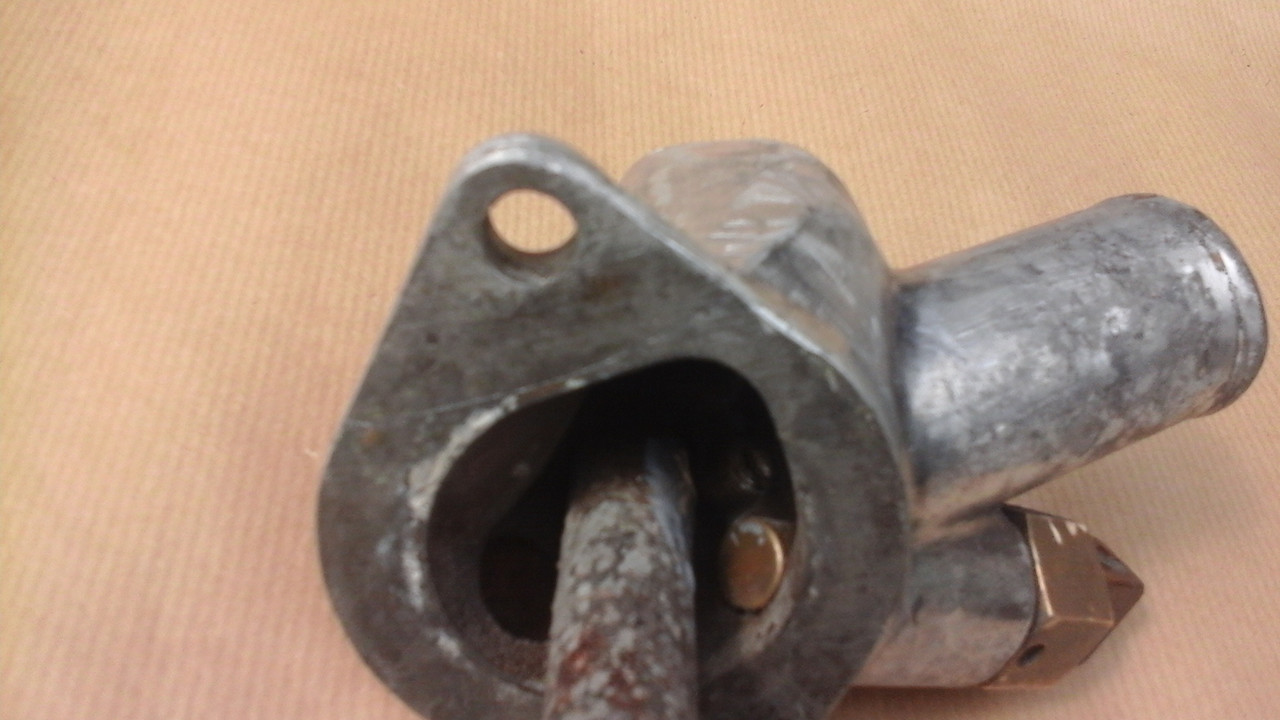 I used quick set Liquid Metal epoxy by Sealey.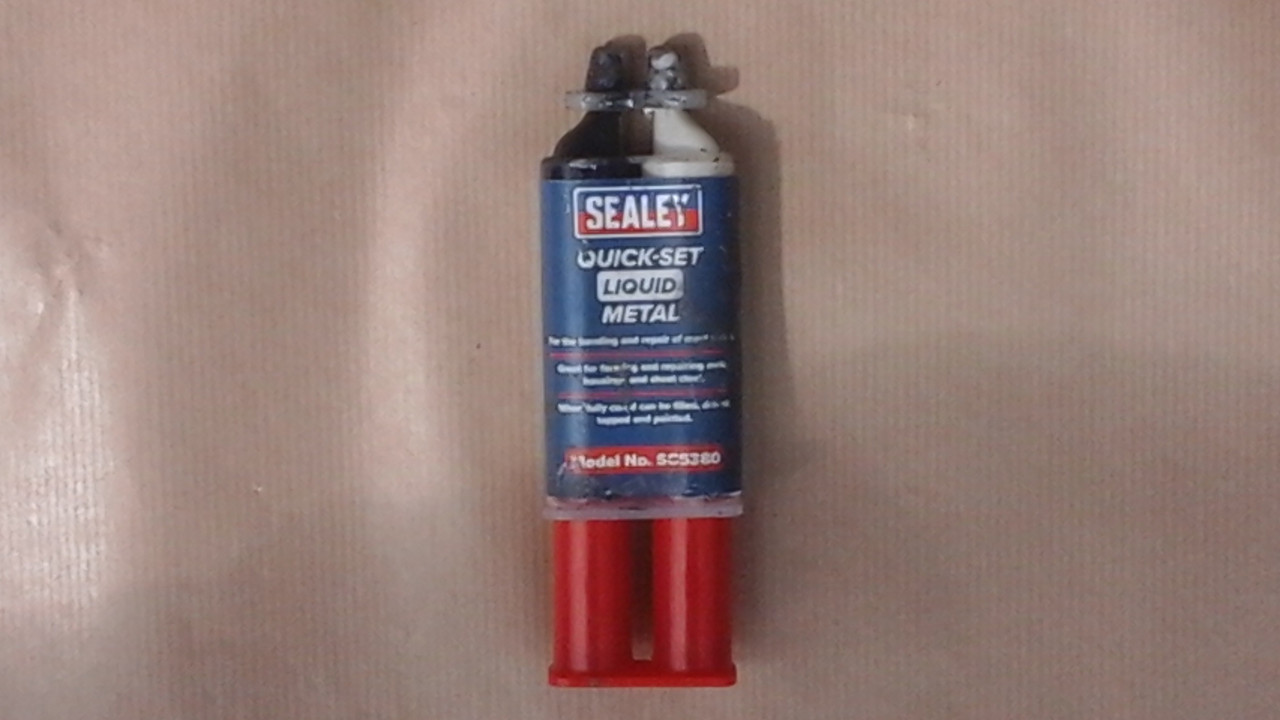 Two equal sized dollops.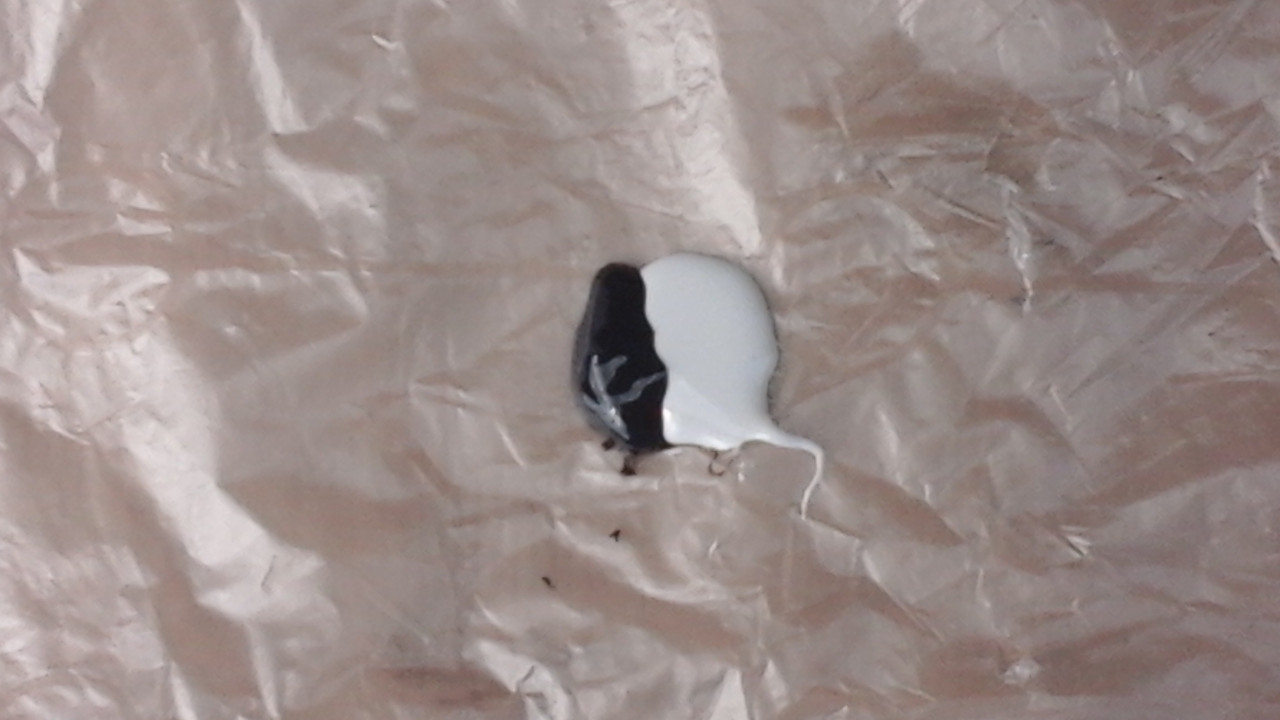 Unsurprisingly, black and white mixed make a grey goop.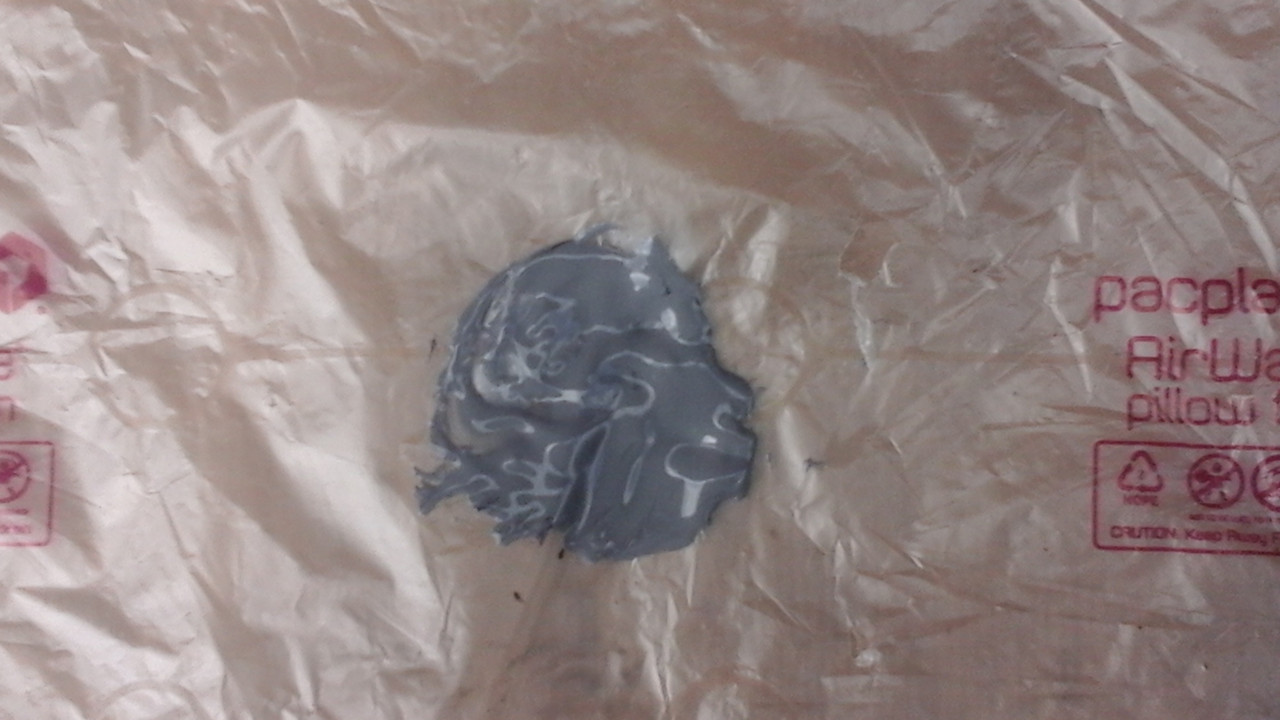 I applied a thin layer to each surface.
And joined the pieces together.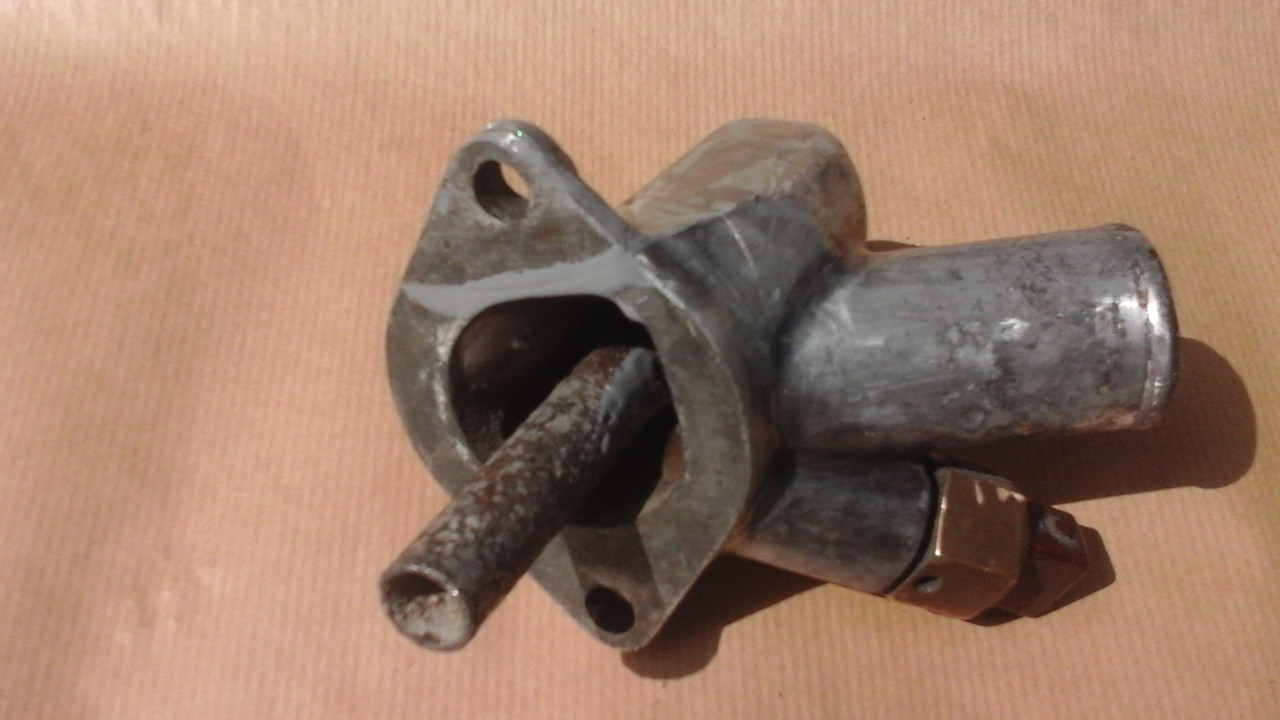 To ensure that the repair was flat, I temporarily mounted the thermos switch housing onto the plate, with a layer of plastic so they don't bond together.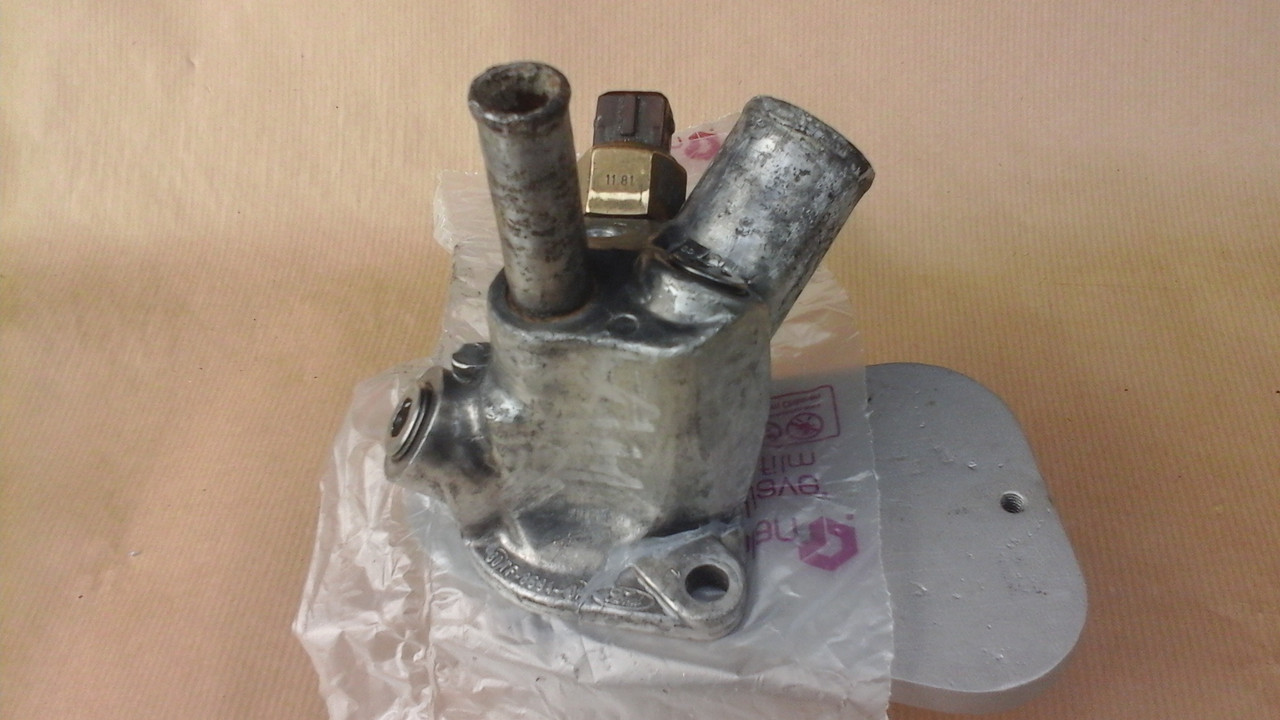 After a bit, and it didn't take long as this stuff really does dry quickly, it was ready. The excess liquid metal was sanded off. As you can see, both the lugs needed to be repaired as both ends of the casting were cracked.
It looked much flatter than it did originally.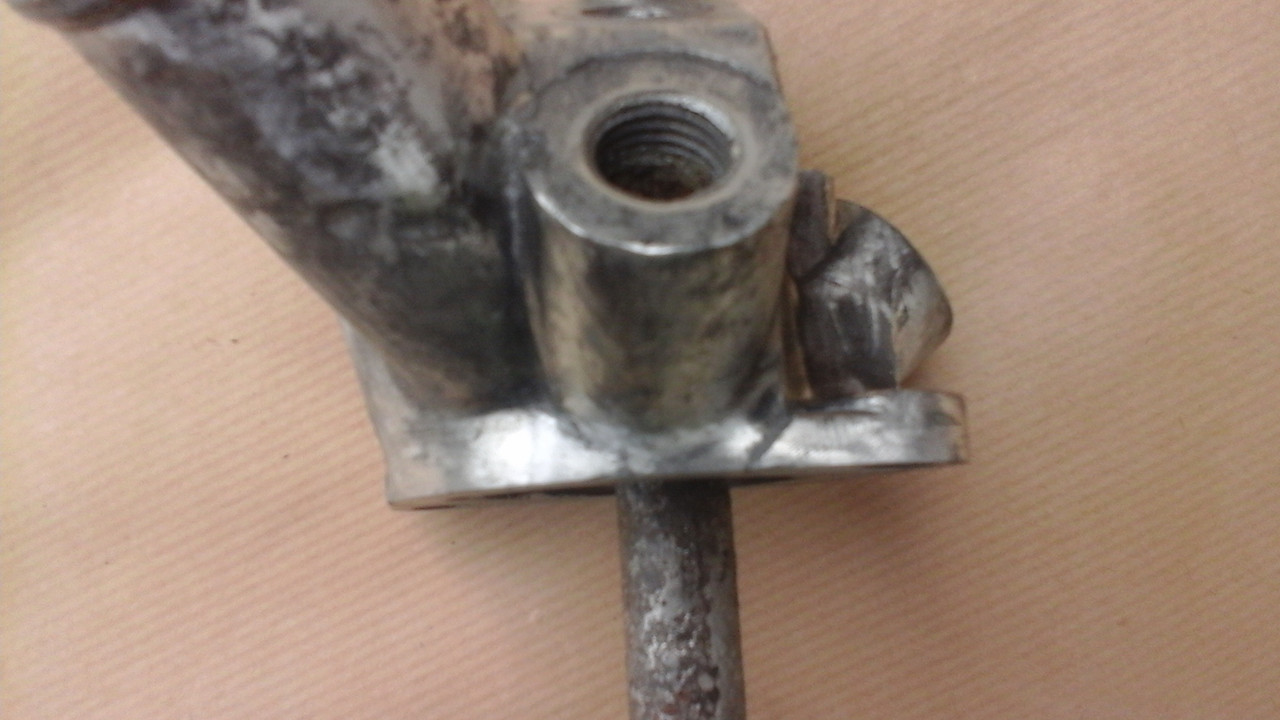 It seems to fit together OK when the gasket is in place. Perhaps a little smear of sealant will also help when it's reassembled.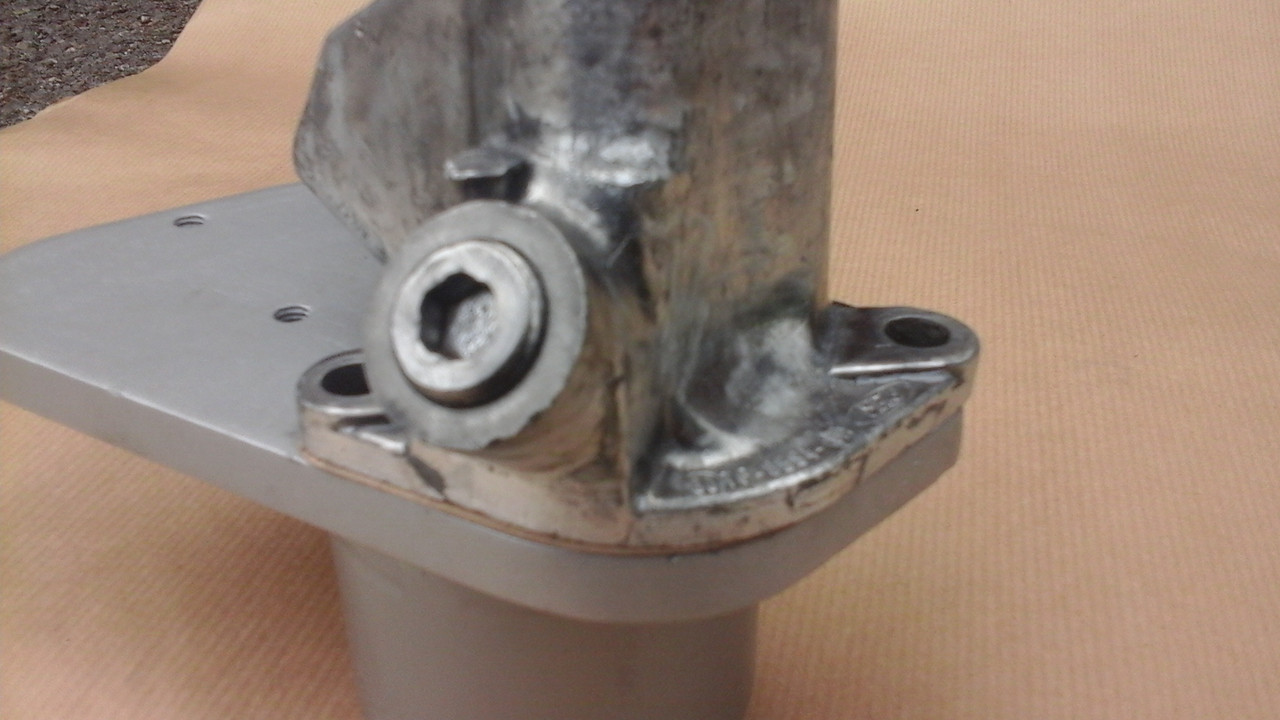 I also used the liquid metal to build up some missing sections on the lip that the rubber hoses fit over.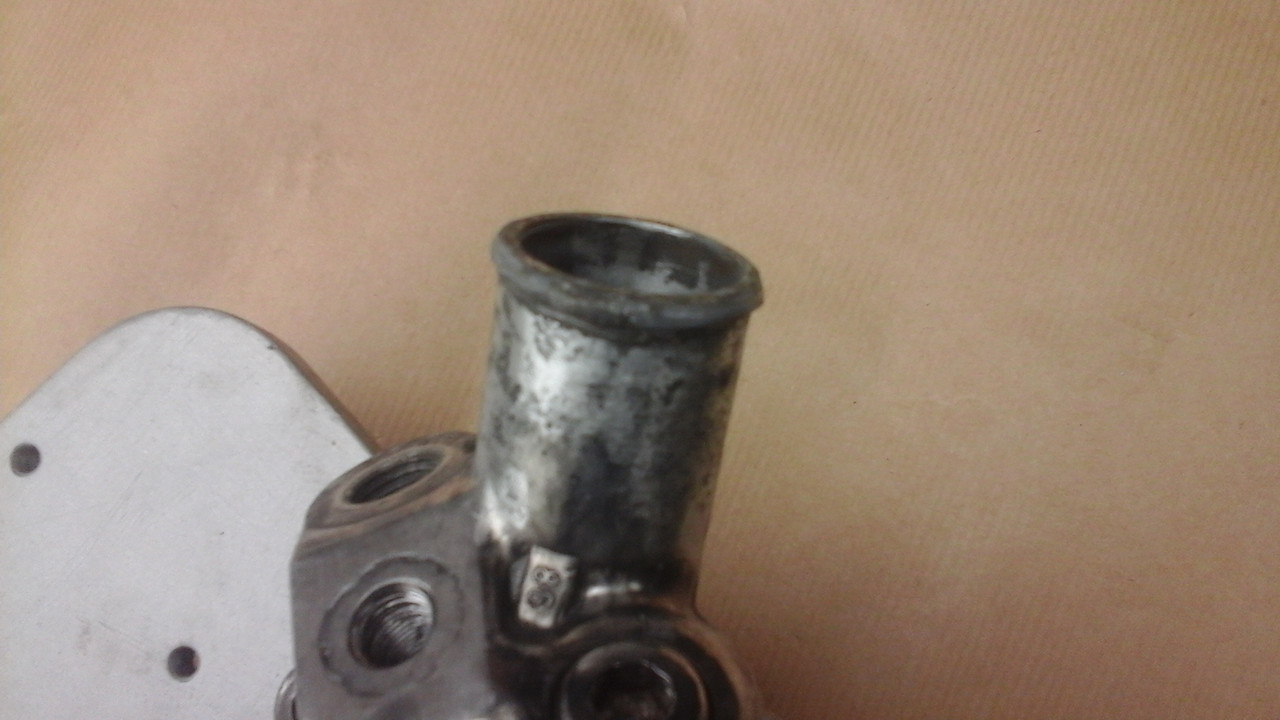 To finish off, I could either polish the housing, or I could paint it silver. I've opted to paint it as the finish will last longer than polished bare metal. I'll post a photo tomorrow when the paint is dry.
I don't know yet if the repair will be satisfactory, time will tell.
Andrew.