Ford Capri 2 Litre laser (1986) For Sale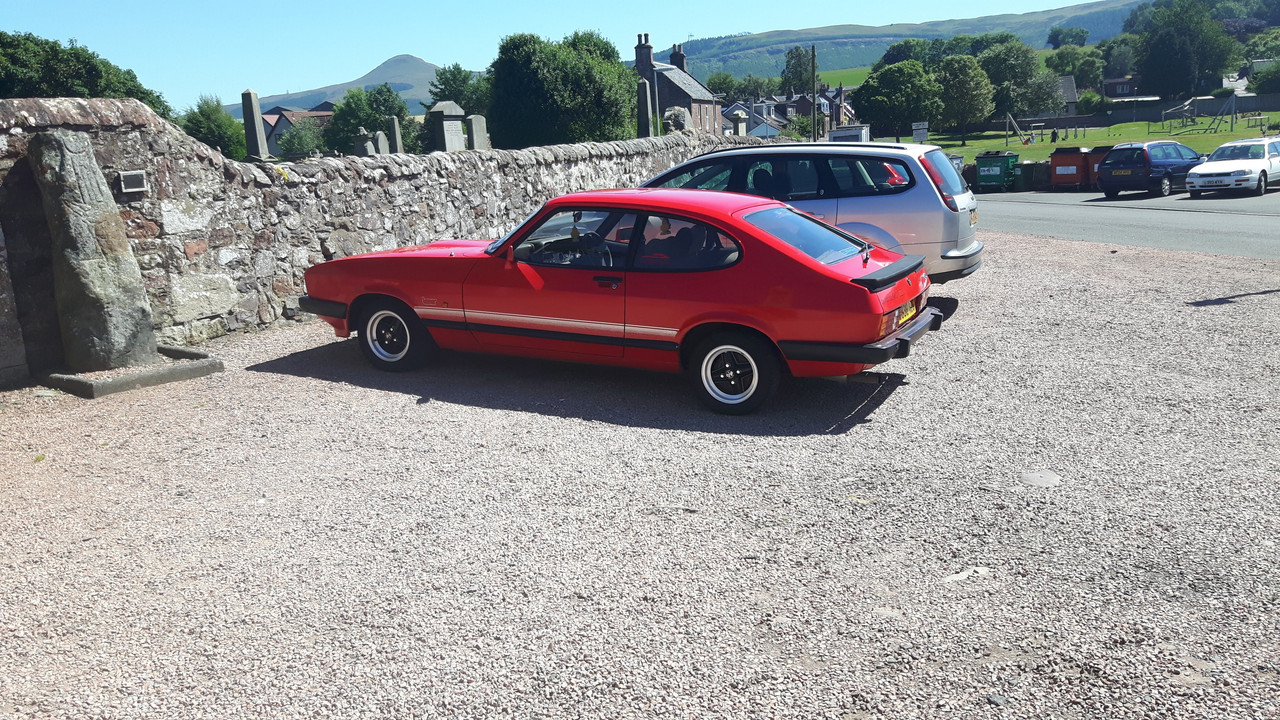 Rosso Red
Mot 24/1/20
This capri is pretty solid underneath, however I recived some advisory's at the last mot saying that she would be needing some welding done in the future (leaf spring hangers) (offside door pillar) and I noticed there is also about a 4 inch hole on the offside inner wing .
NON STRUCTURAL BODYWORK.
Both wings are showing rust bubbles at the front near the headlights also a bit of rust on the drivers side wing near the scuttle . The roof has a few bubbles around the sunroof and a bit round the rear Archies. The paint work is fair on most of the car but the bonnet and roof suffer from the eggshell affect .
Good Bits
Stainless steel exhaust from the downpipe to the rear of the car.
New clutch fitted by local garage in June .
Kent cams FR 32 camshaft and K&N air filter.
New stainless steel brake pistons fitted
New rear bumper fitted
New handbrake cable fitted and rear brake adjusters cleaned and new shoes fitted
Reconditioned steering rack, and new steering coupling fitted
General Lee air horns along with original horn .
Interior is in pretty good condition , slight tear on drivers seat . Dashboard has the usual cracking and the dash has been cut for modern radio (but no radio at the moment) .
All in all she is a great car in need of a bit of TLC she goes well and sounds good and since I fitted electronic ignition she has never missed a beat in 4 years. I am looking for £3.800 which I think is a pretty good price as she could be made to look amazing with a bit of tlc. PS the photo I posted on this page was taken last year so more up to date photos to be added soon . If interested please email me at
[email protected]