Hi everybody,
Yesterday, 12th May, saw the annual Capri Nationals held at the CCI headquarters in Worcestershire.
We couldn't have asked for better weather, it was totally dry all day, the sun did shine but it wasn't too hot (although Rob might beg to differ
). Unusually for Badgers Hill it wasn't even windy on the day. The Capri weather gods were definitely shining on us!
This is a great show as it allows us to meet up with loads of other Capri enthusiasts (forum members and non-forum members alike) to exchange tips and info and also to discuss our beloved Capris. It was a pleasure to catch up with Jason and his Dad, Rob, Dan and Barry, Mike, Martin, Altaf and Roger. Roger is Mike's mate who is restoring a Capri that should be on the road in a month or so, hopefully. He has also been mentioned on this forum a while back as he is the mastermind behind the car in this thread:
viewtopic.php?f=10&t=47292&p=309056#p309056
I can't wait to see some photos of his Capri when it's finished.
Anyway, on to the cars. If you like photos of Capris, you're in the right place!
Pre meet gathering. Sadly Dan was not there as he was running late due to traffic.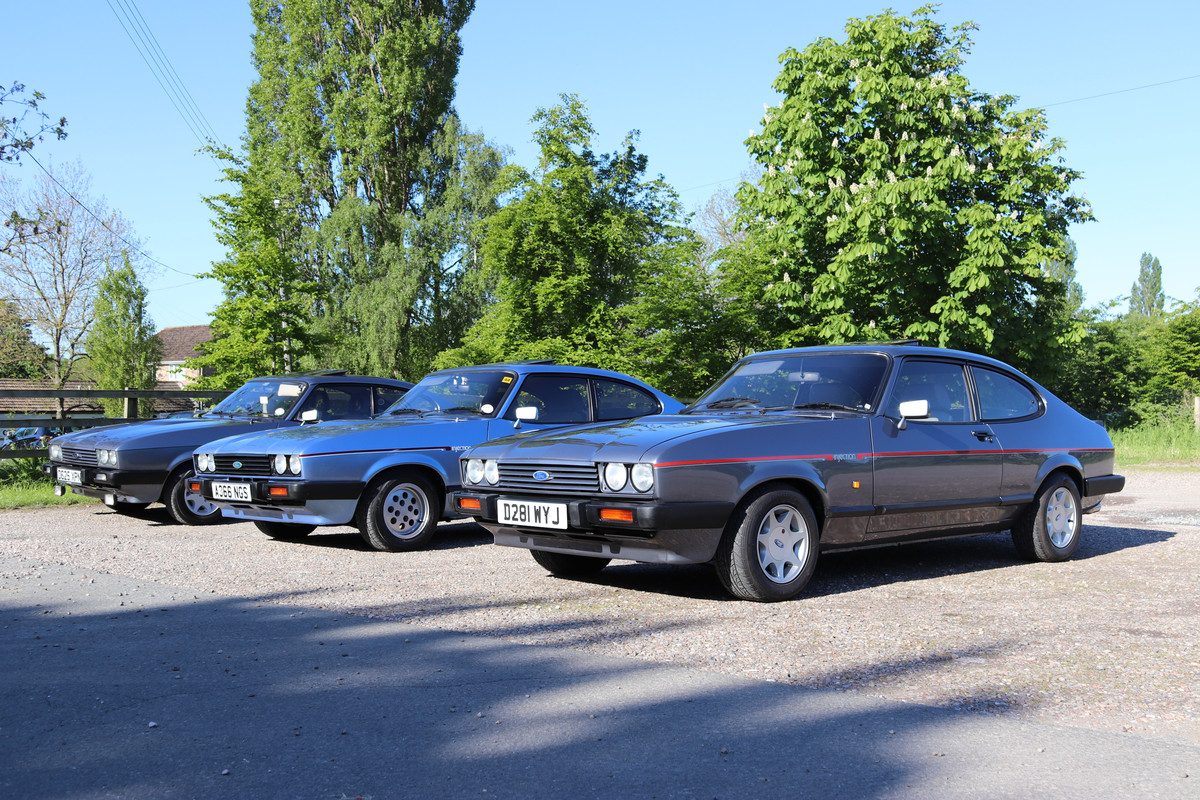 The forum cars in all their glory!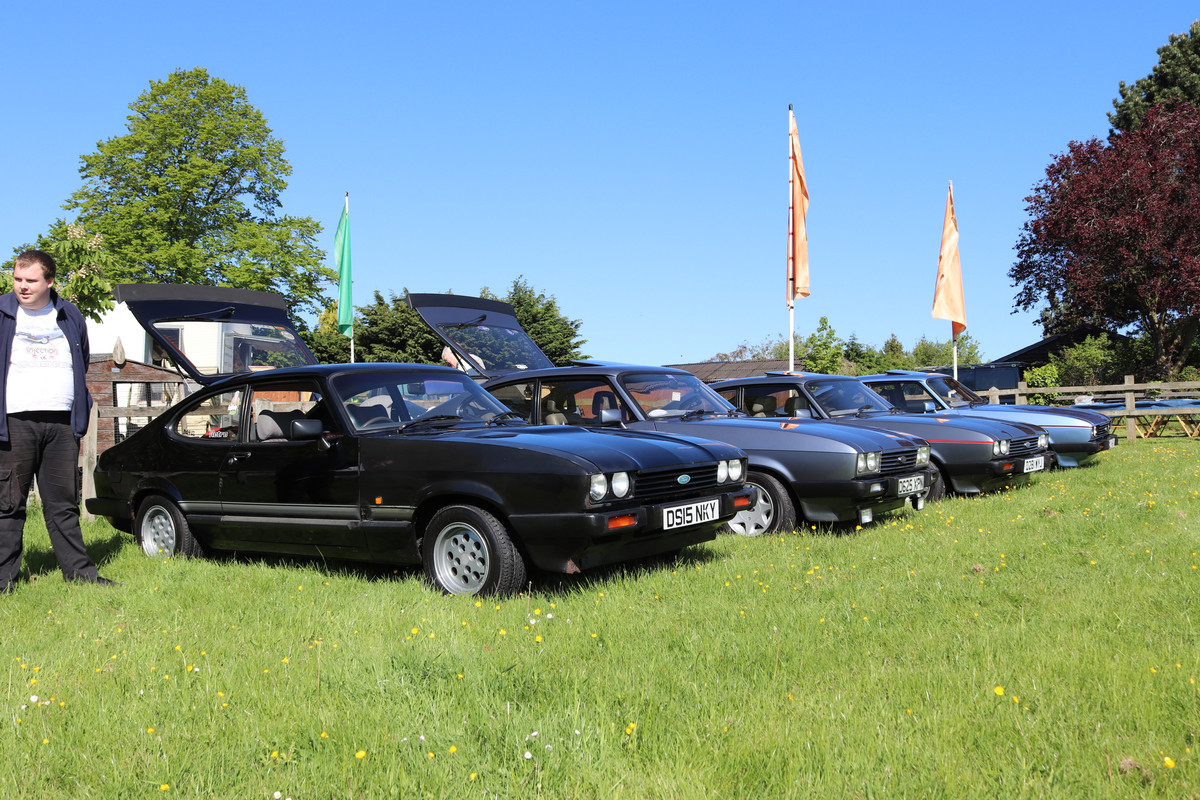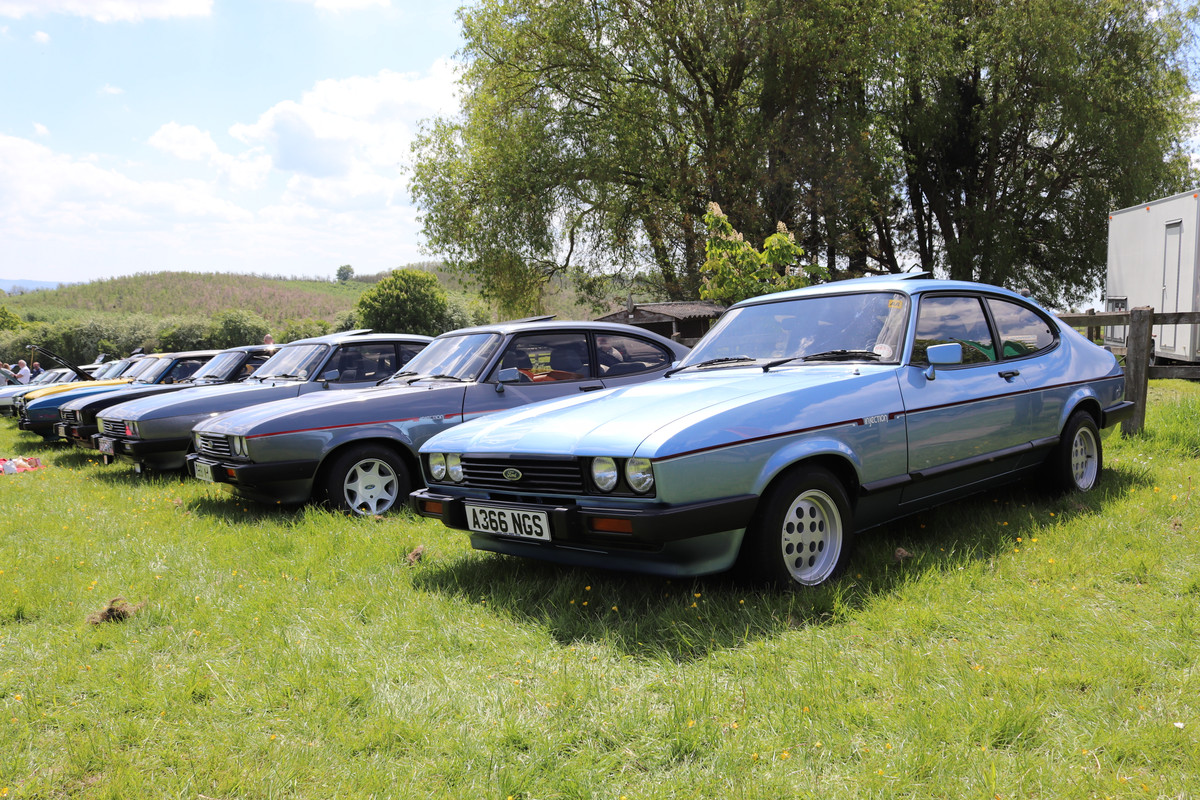 Forum cars individually...
Dan's lovely Laser now sporting pepperpots. I approve!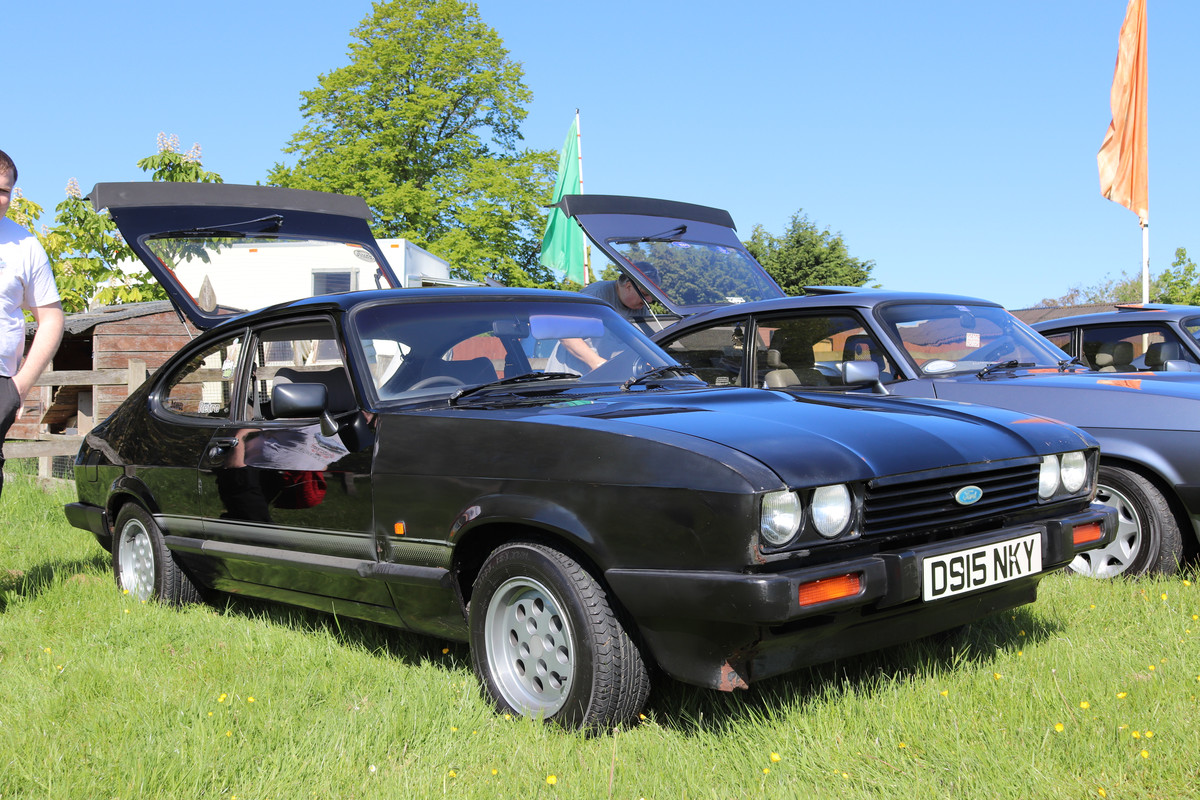 Rob's stunning gold medal winning 2.8 Special.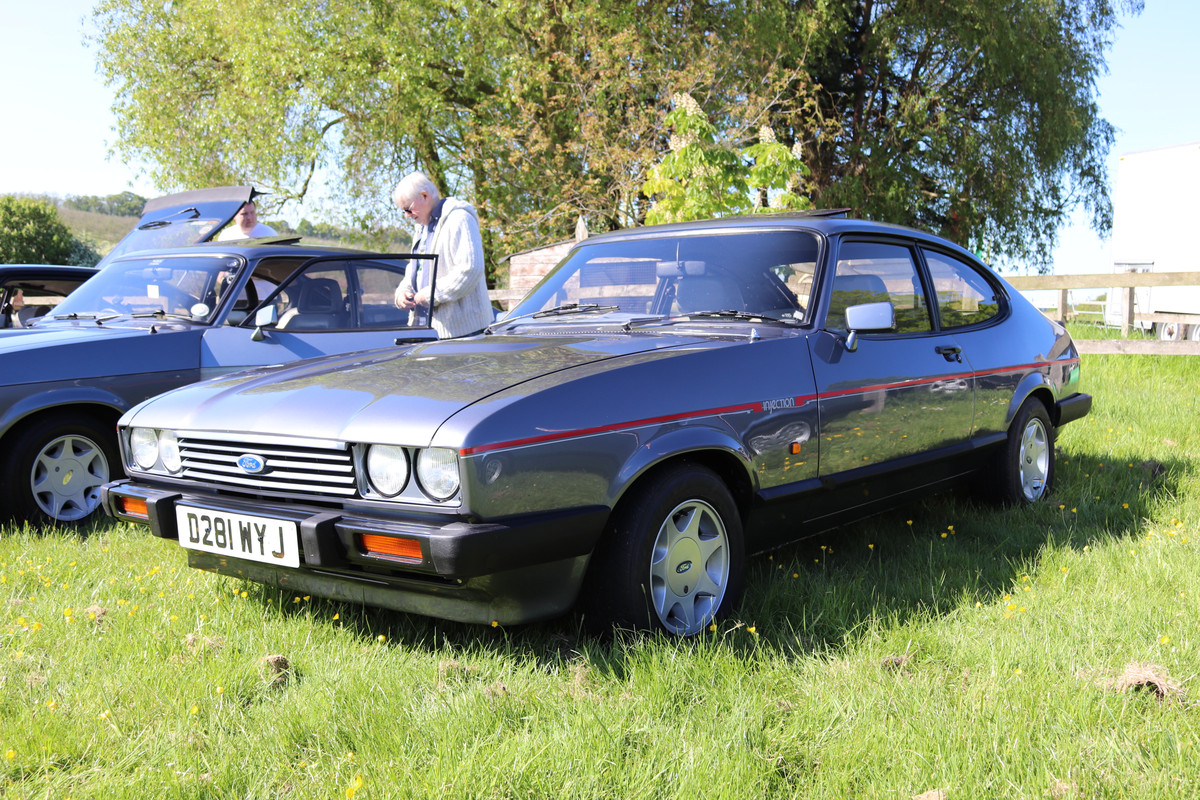 Jason's equally stunning, and also mercury grey, 2.0 Laser.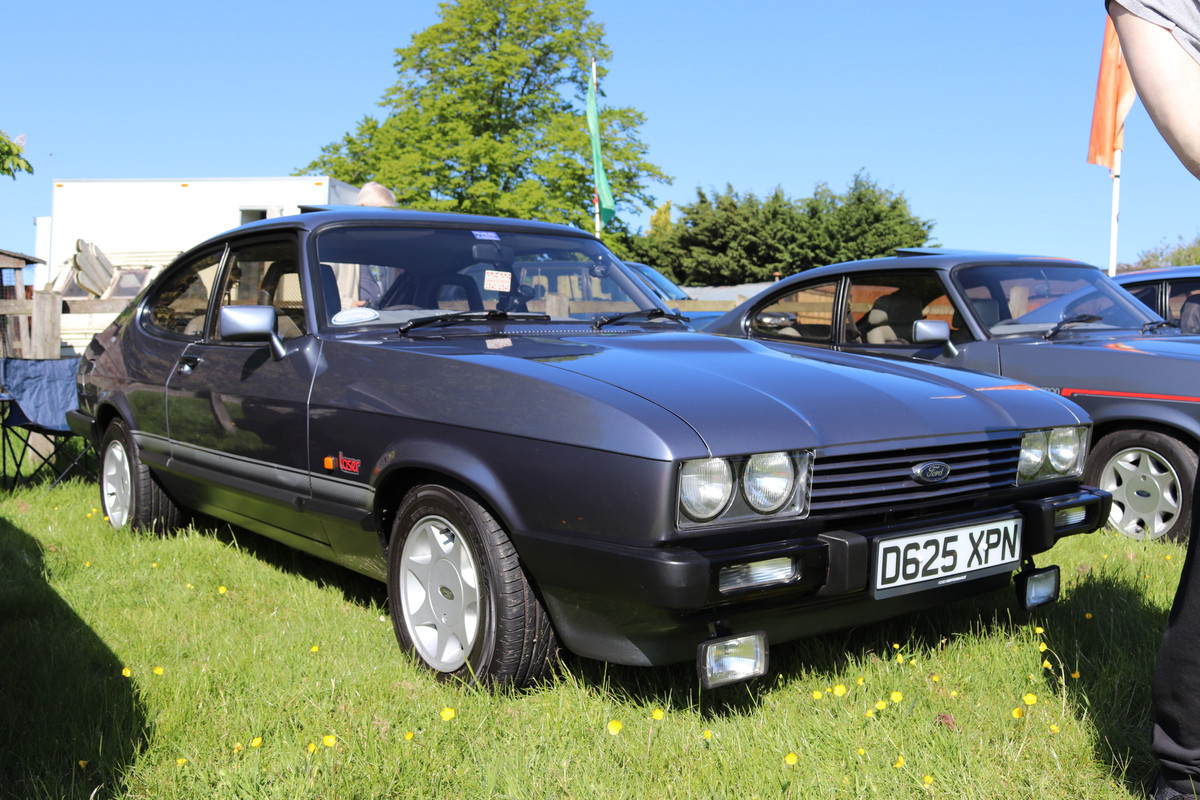 Gary joined the line-up later, and although I didn't catch up with him I enjoyed seeing his gorgeous car that seems to just get better and better, and 1st place in the mark 3 concours competition is a well deserved reward.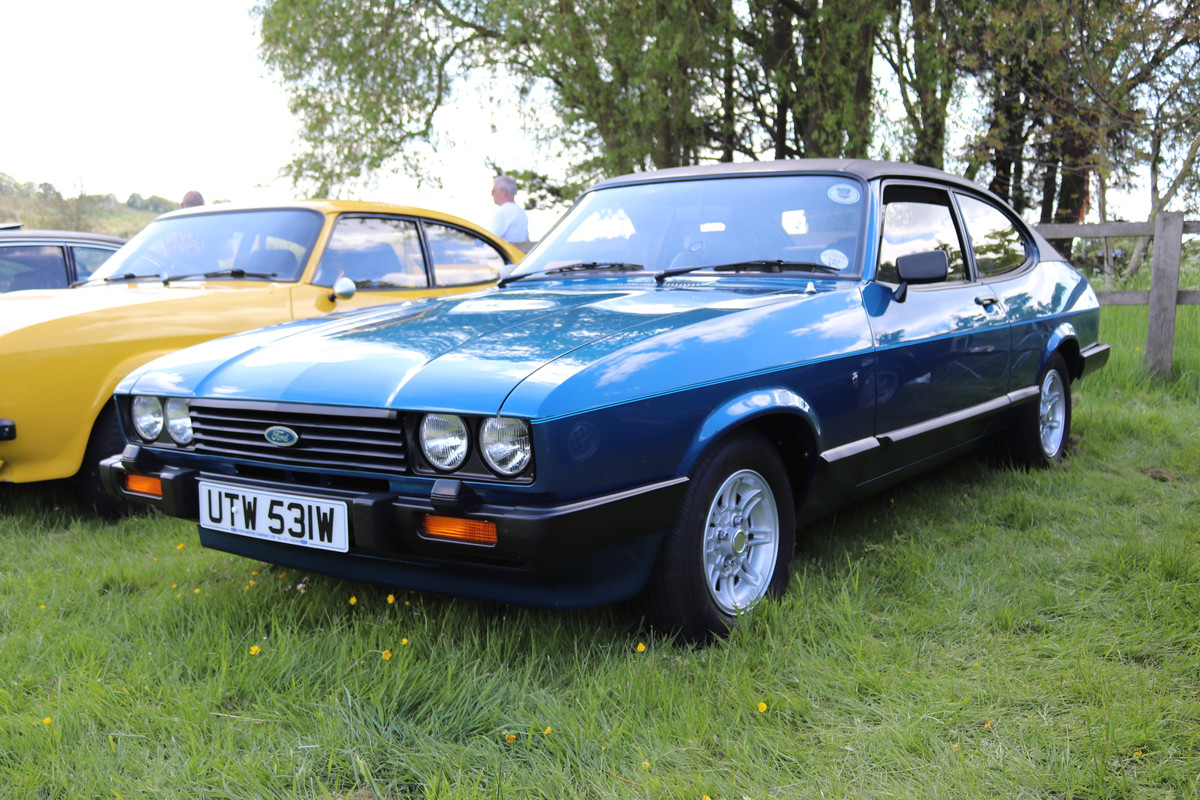 And here's mine.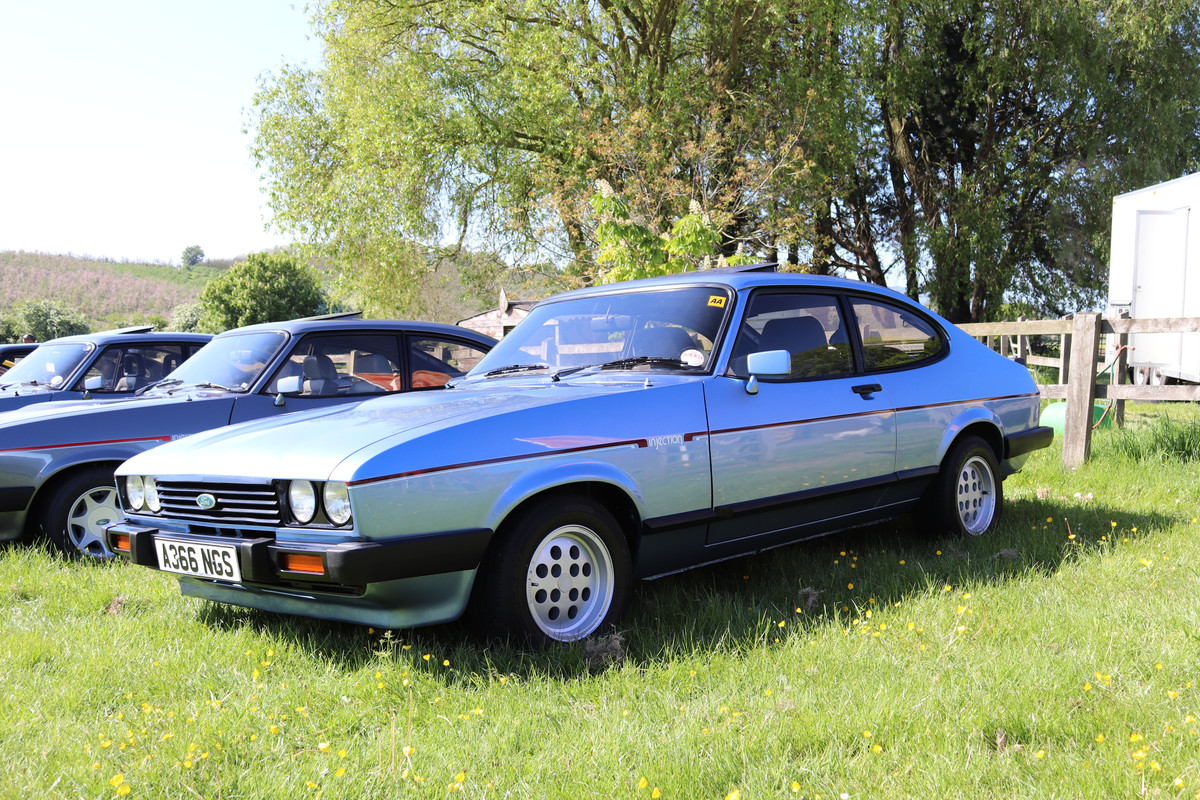 As stated previously, there were some incredible cars there and as we all love different things about the Capri I've tried to include a photo of most cars.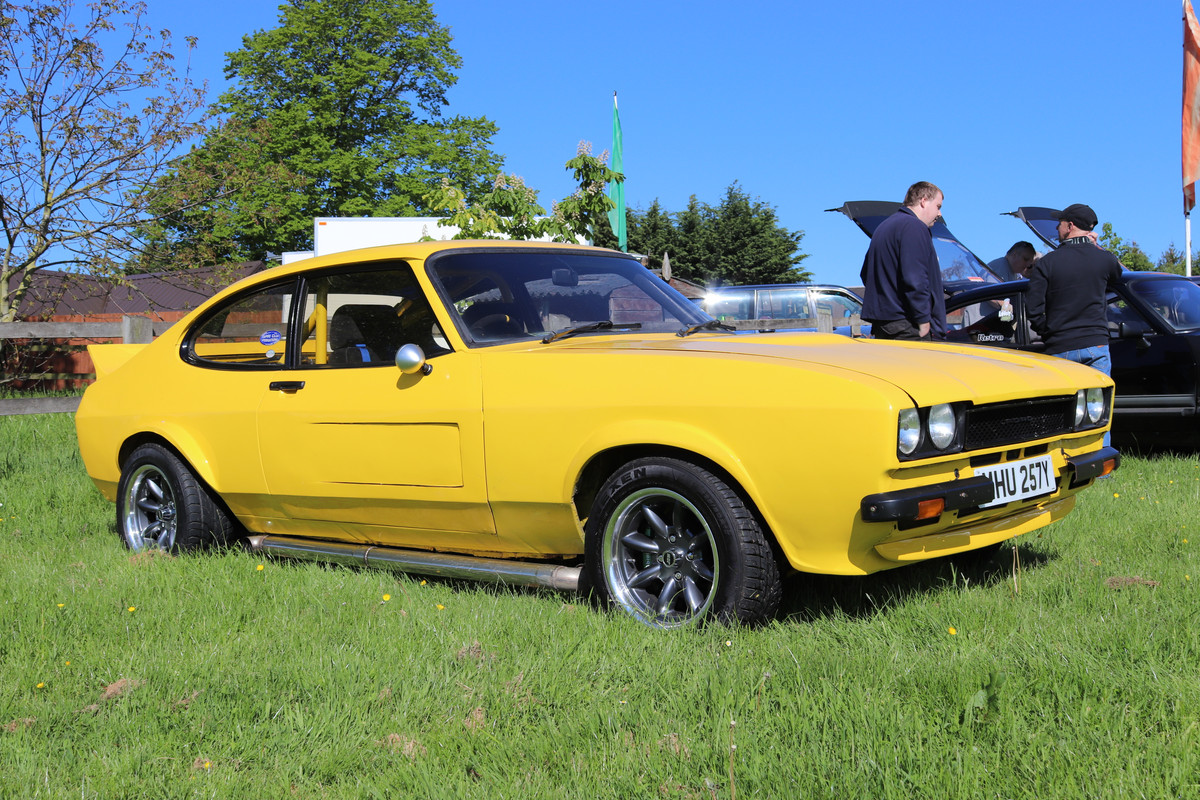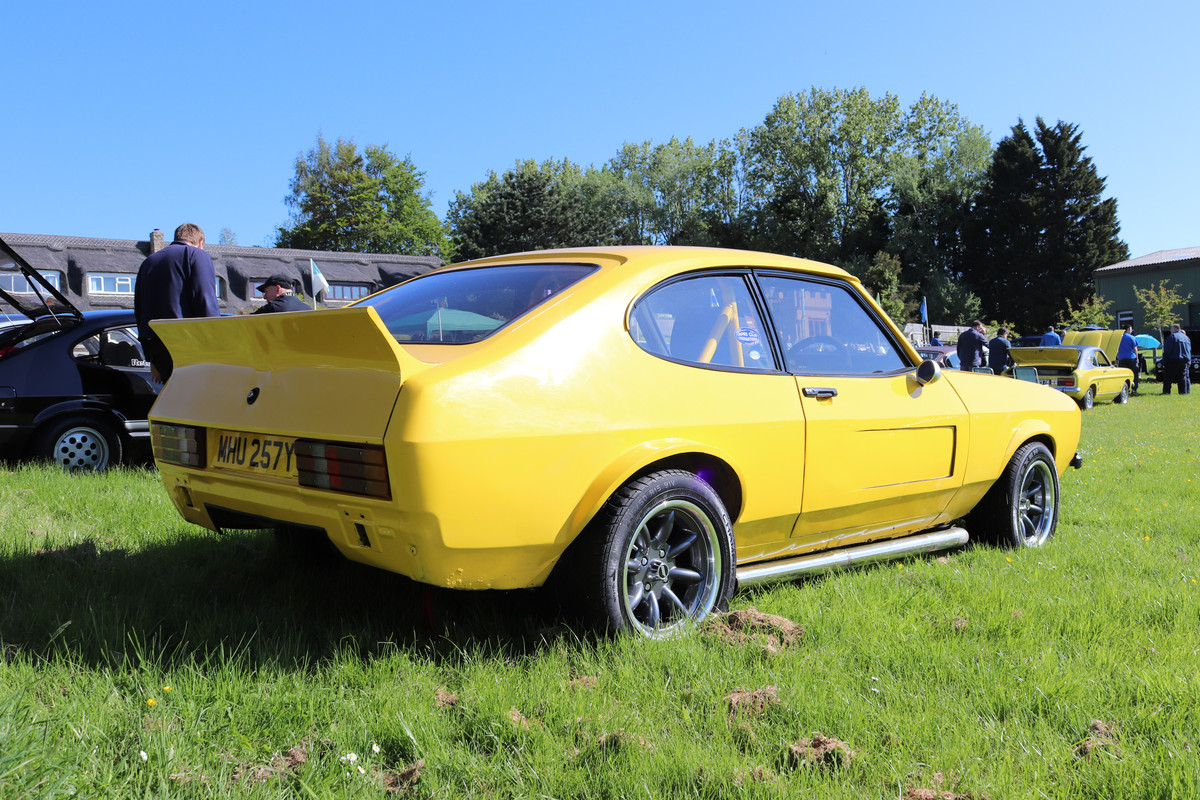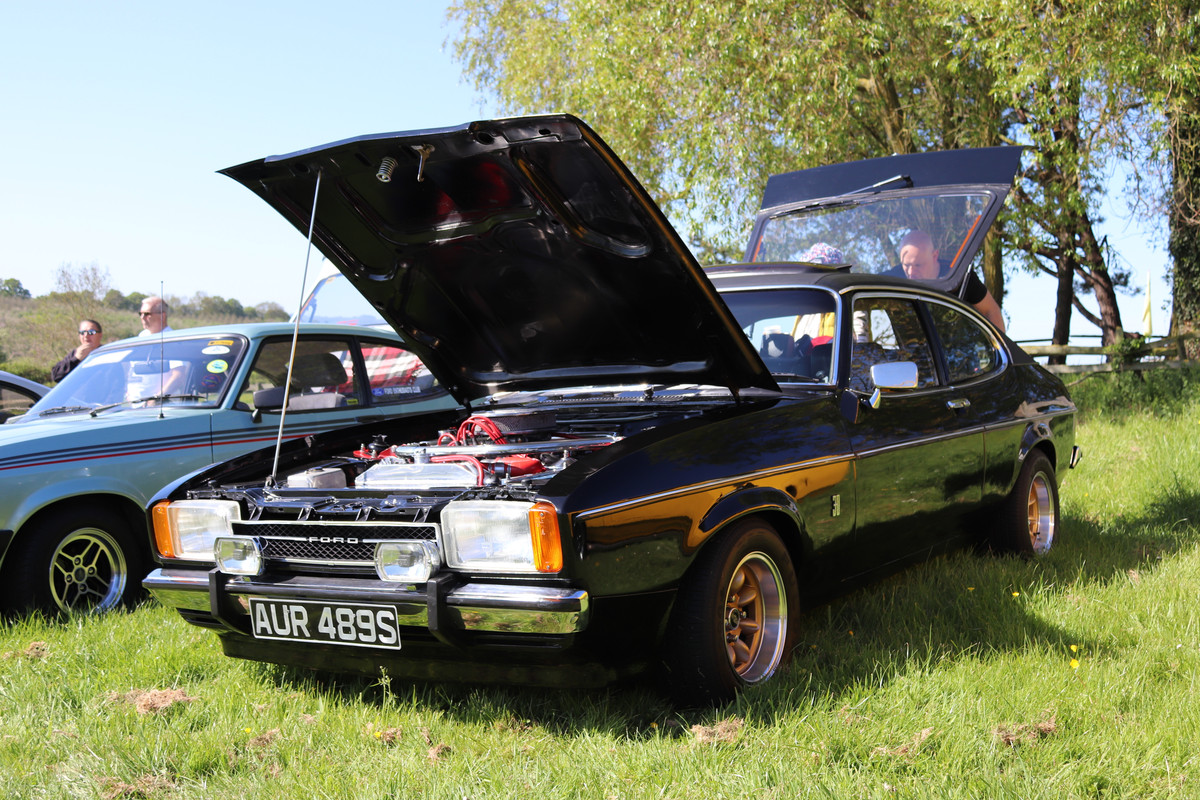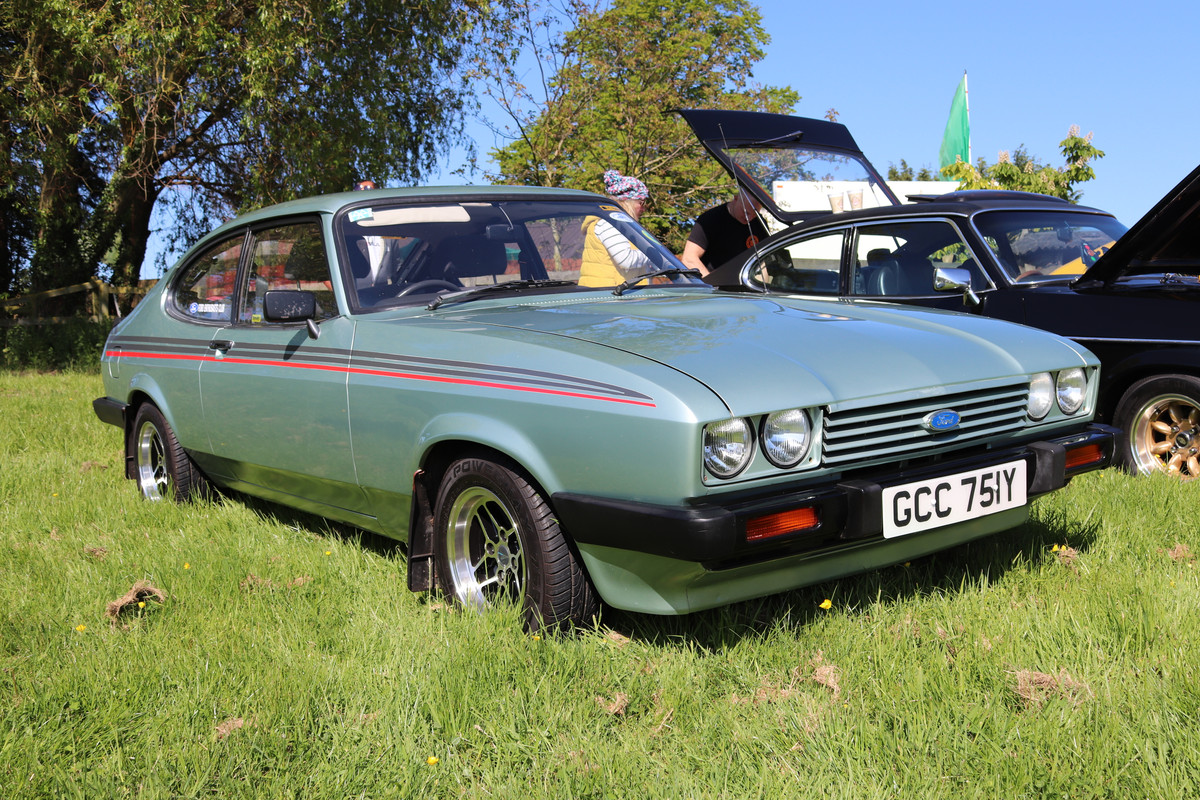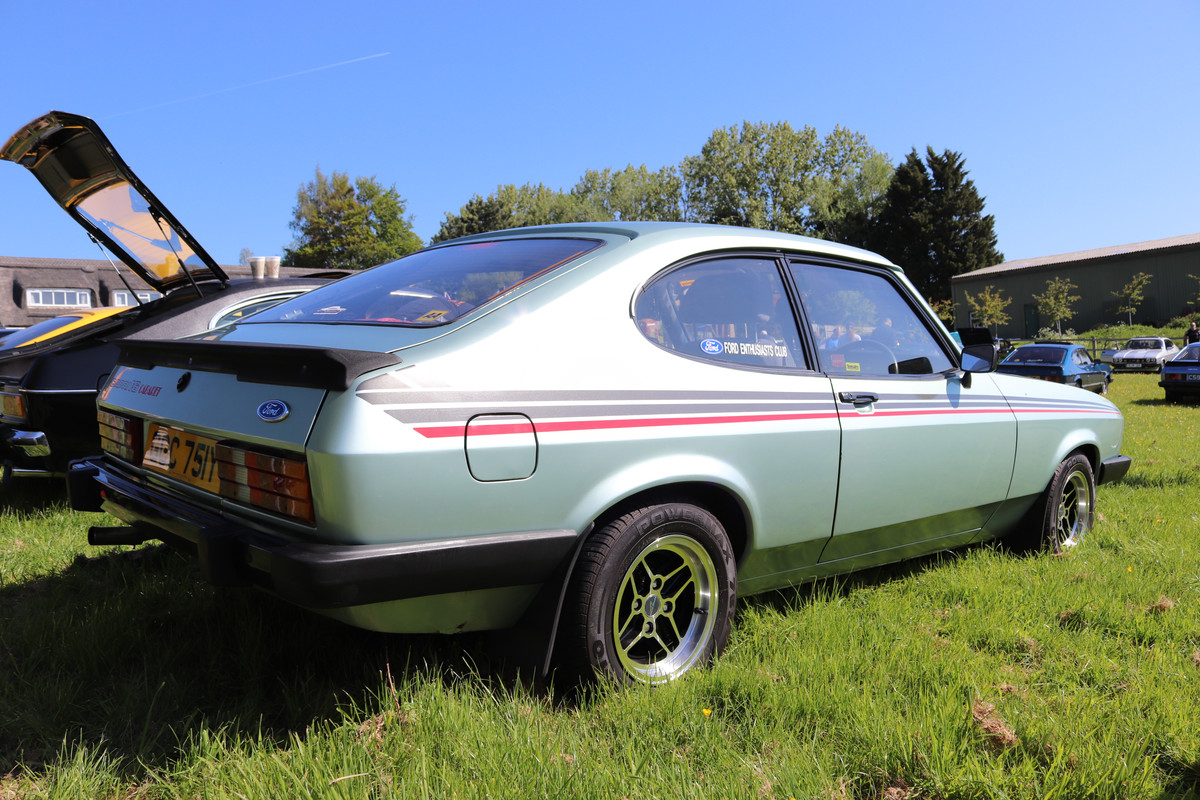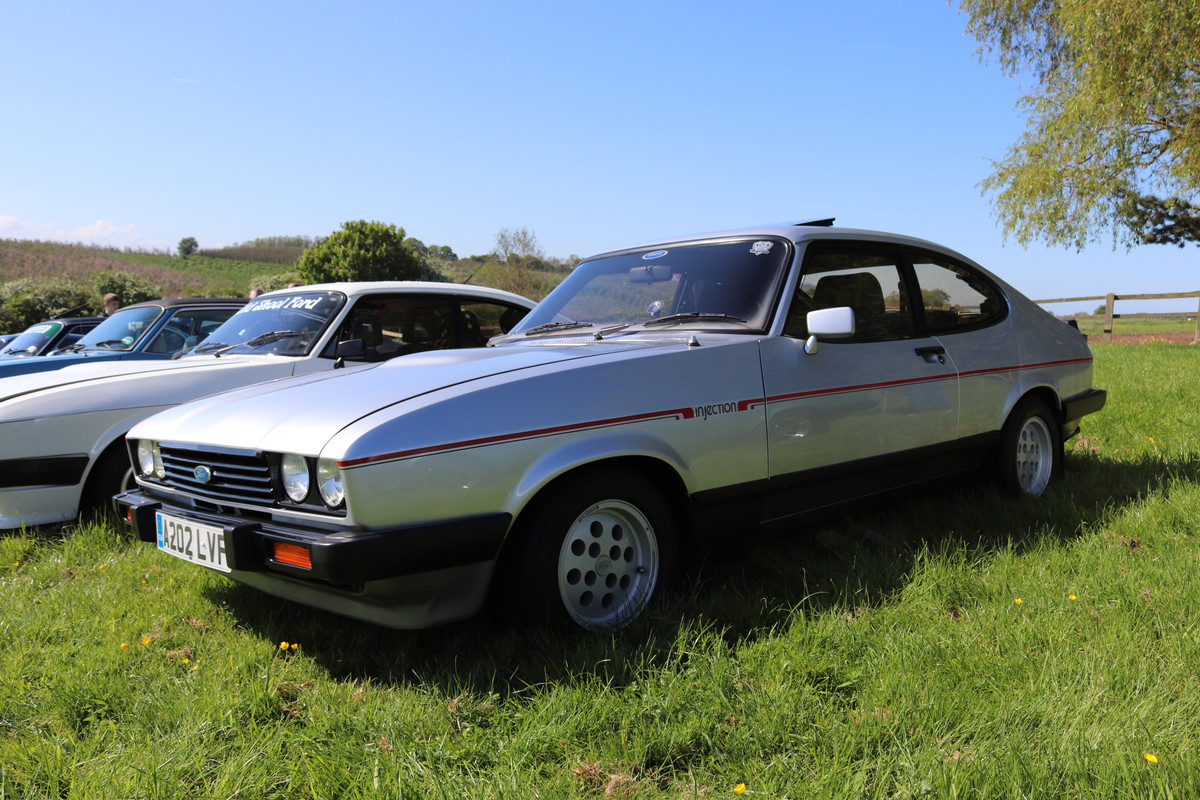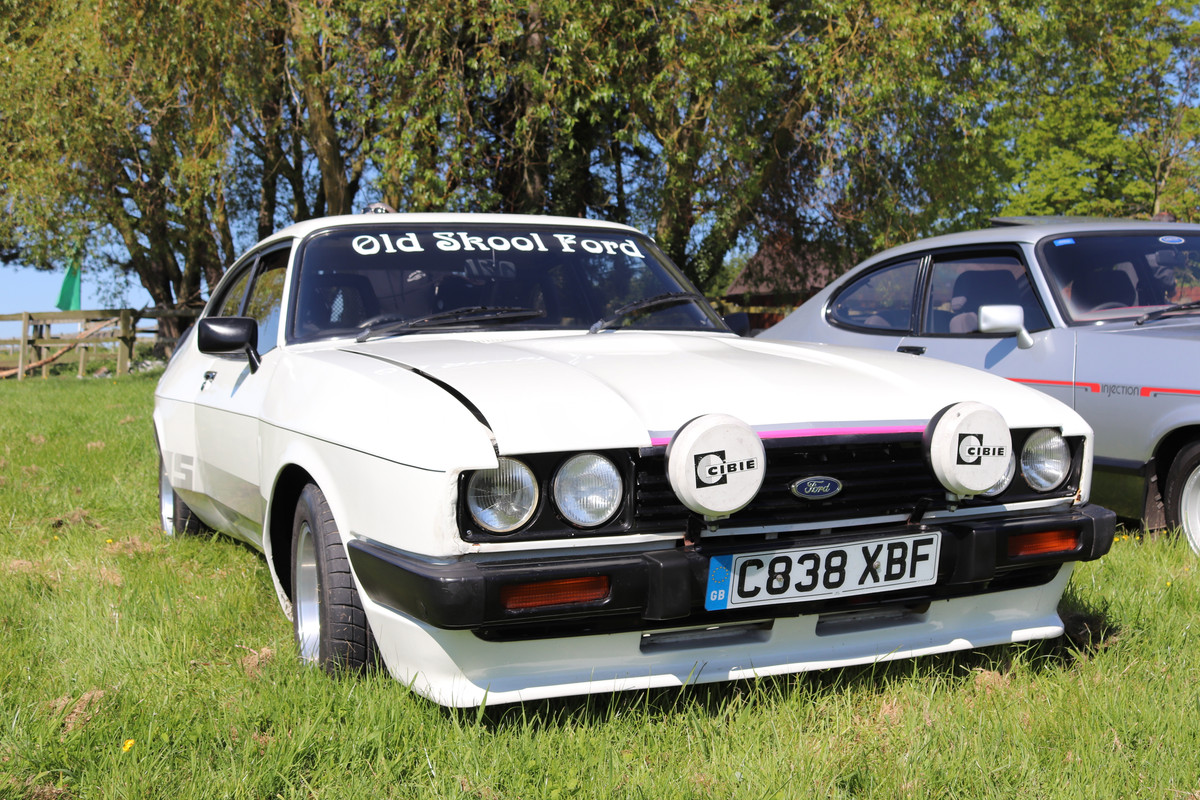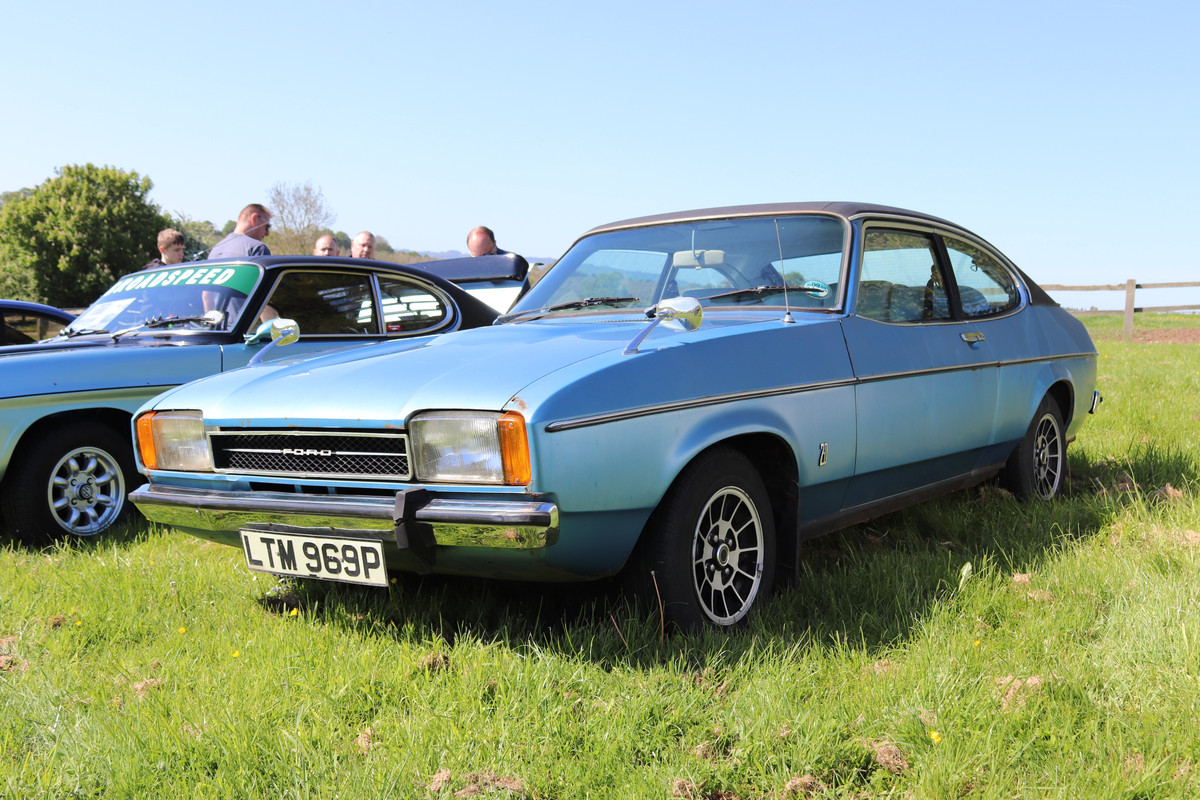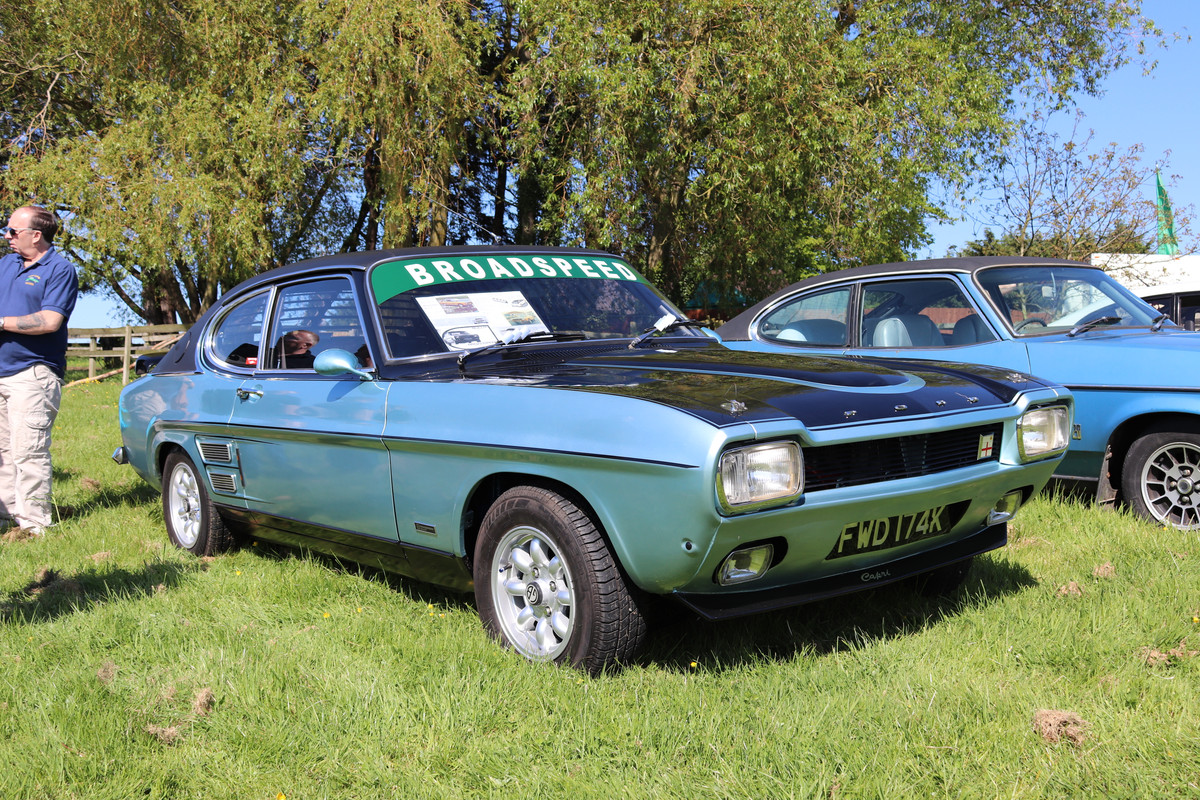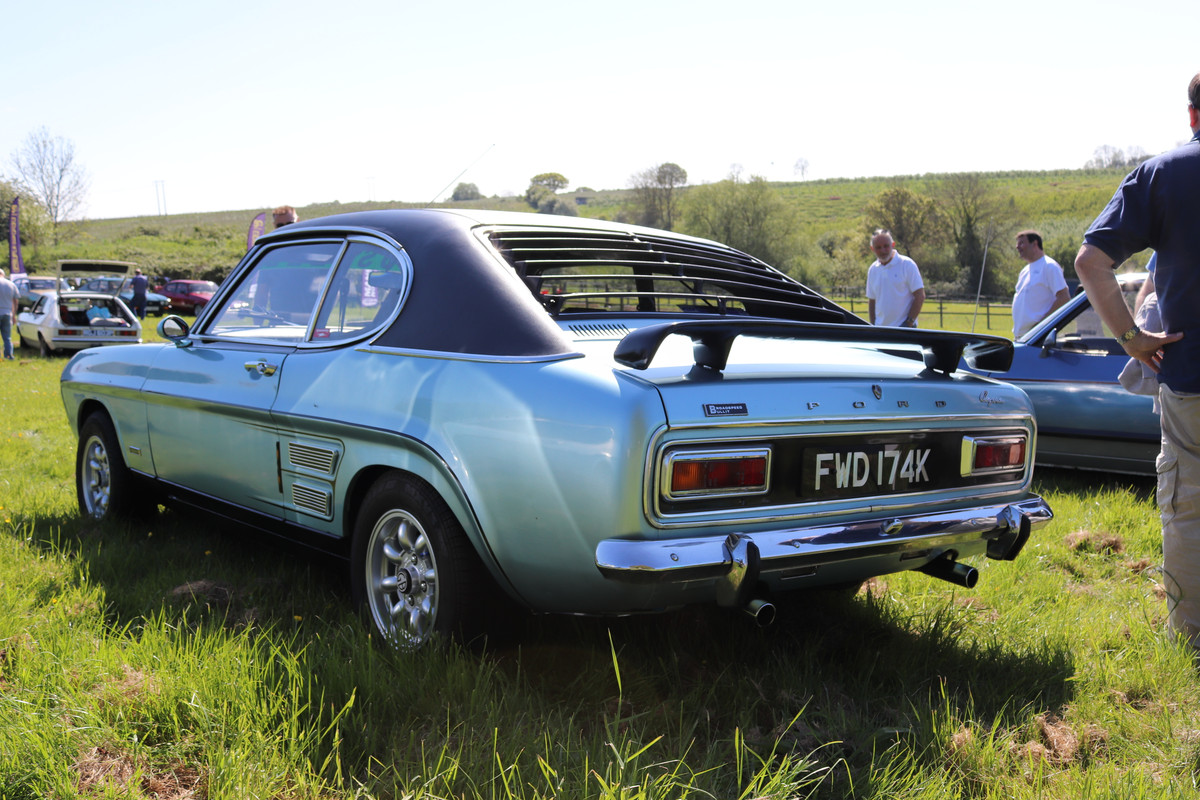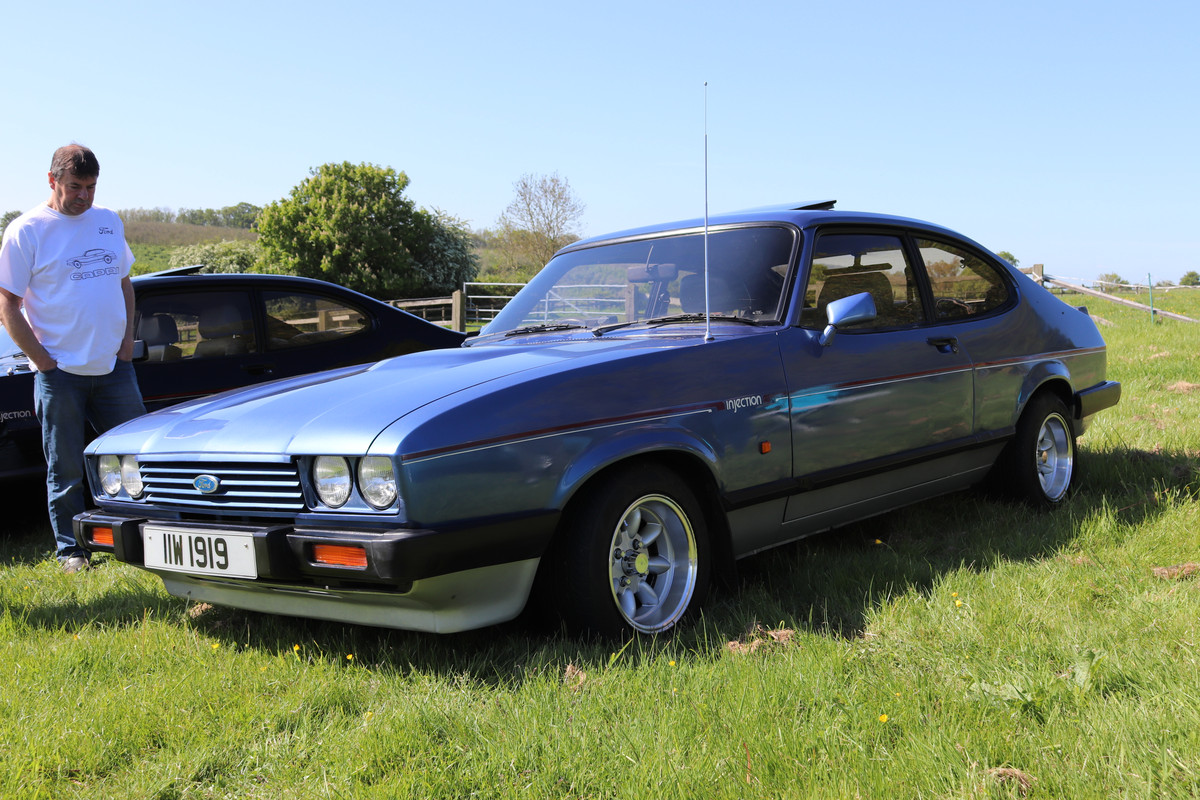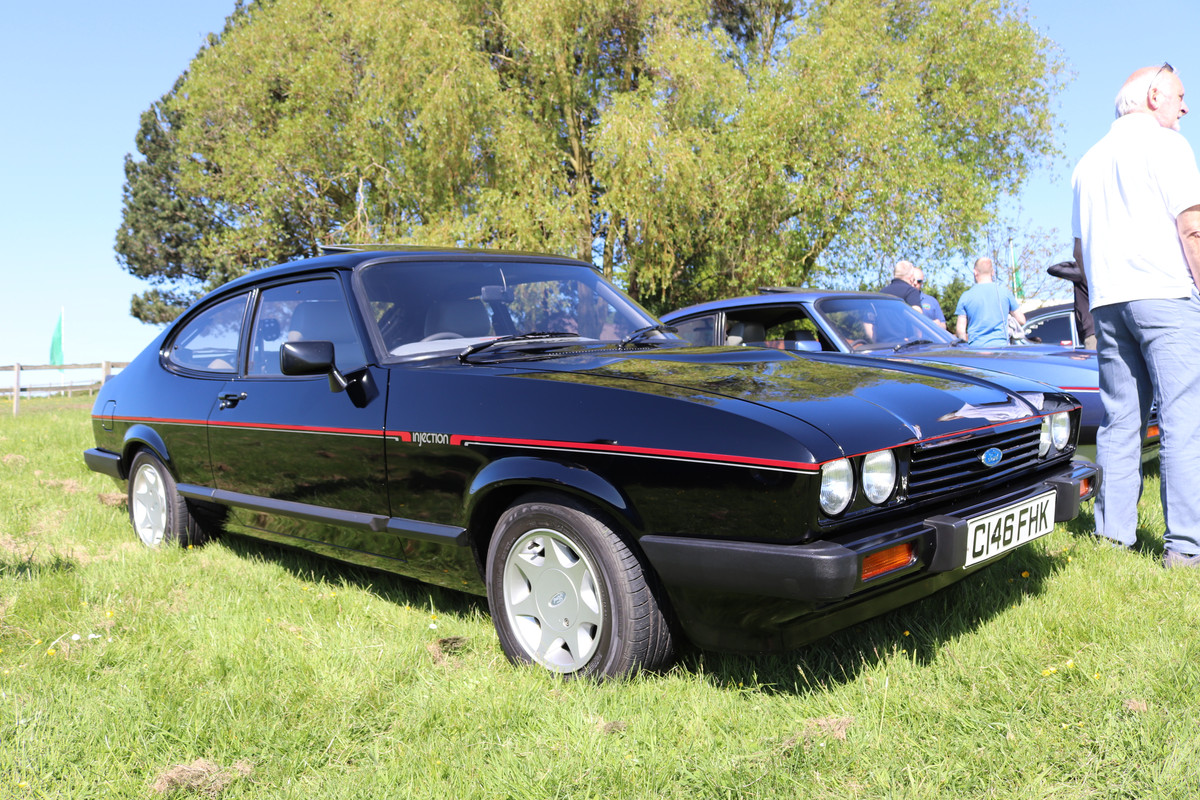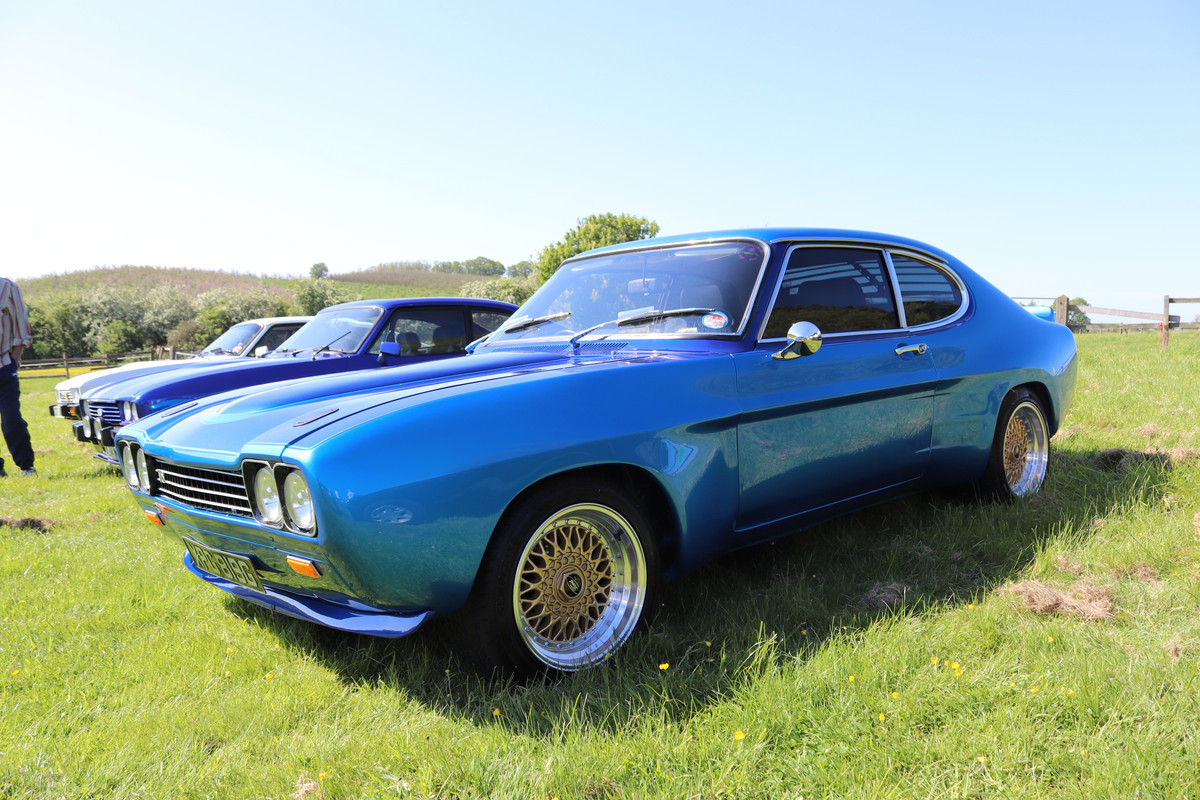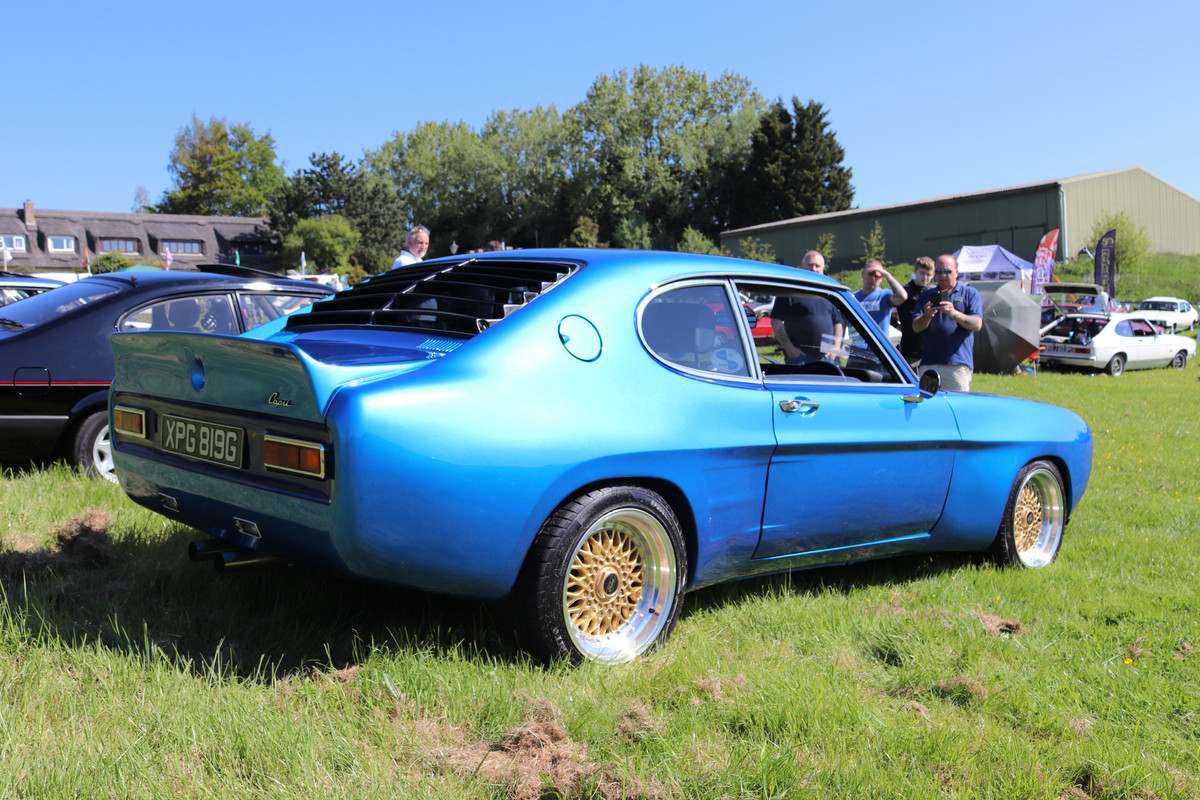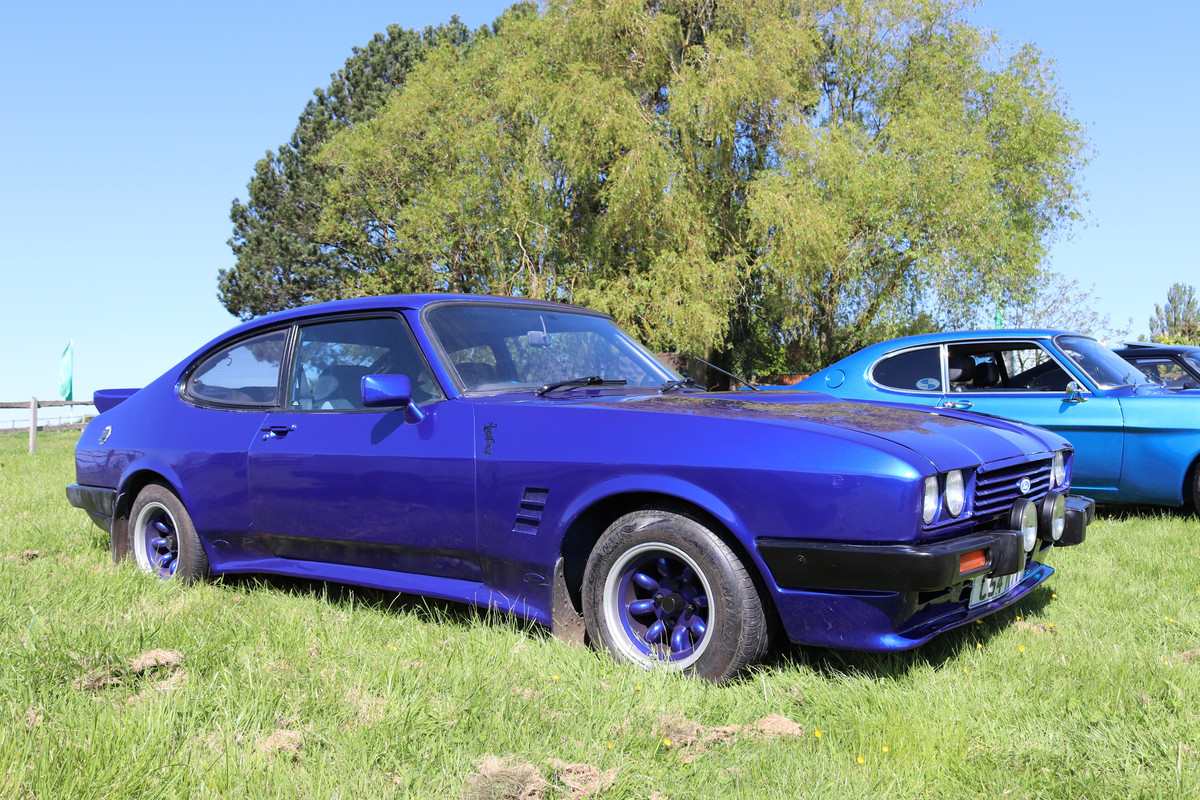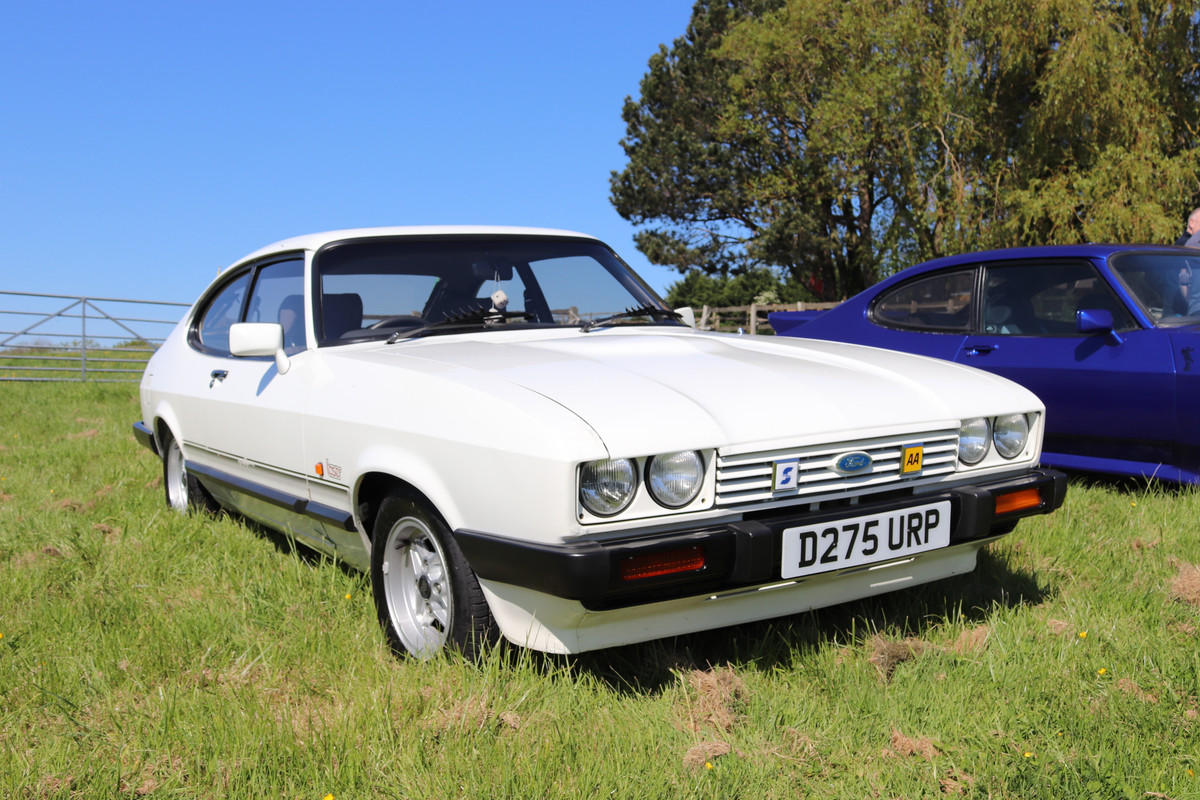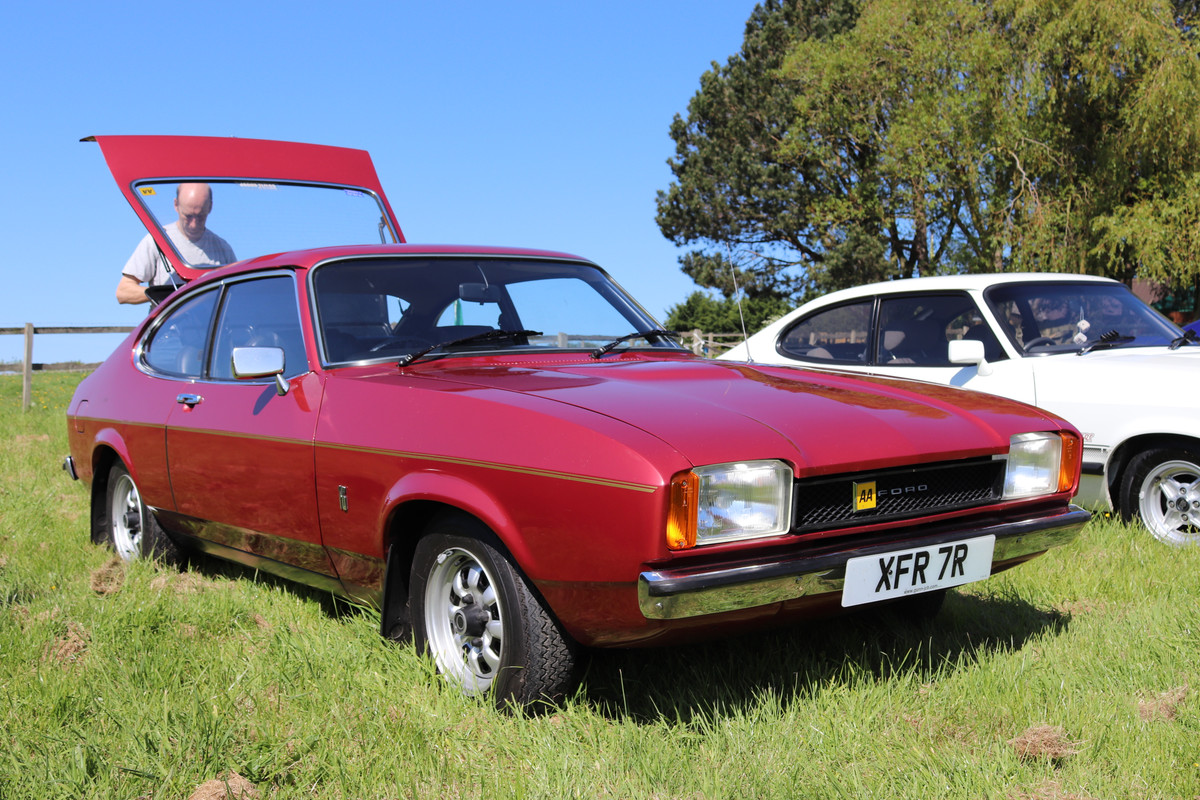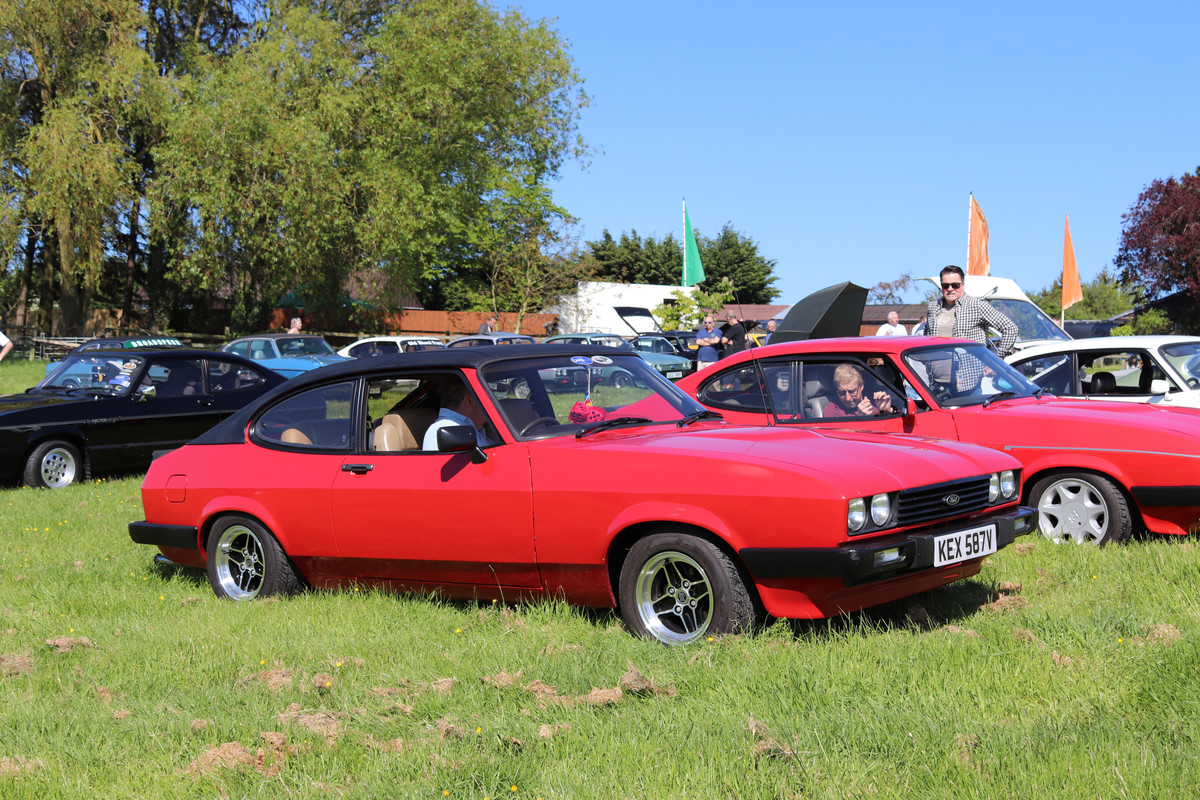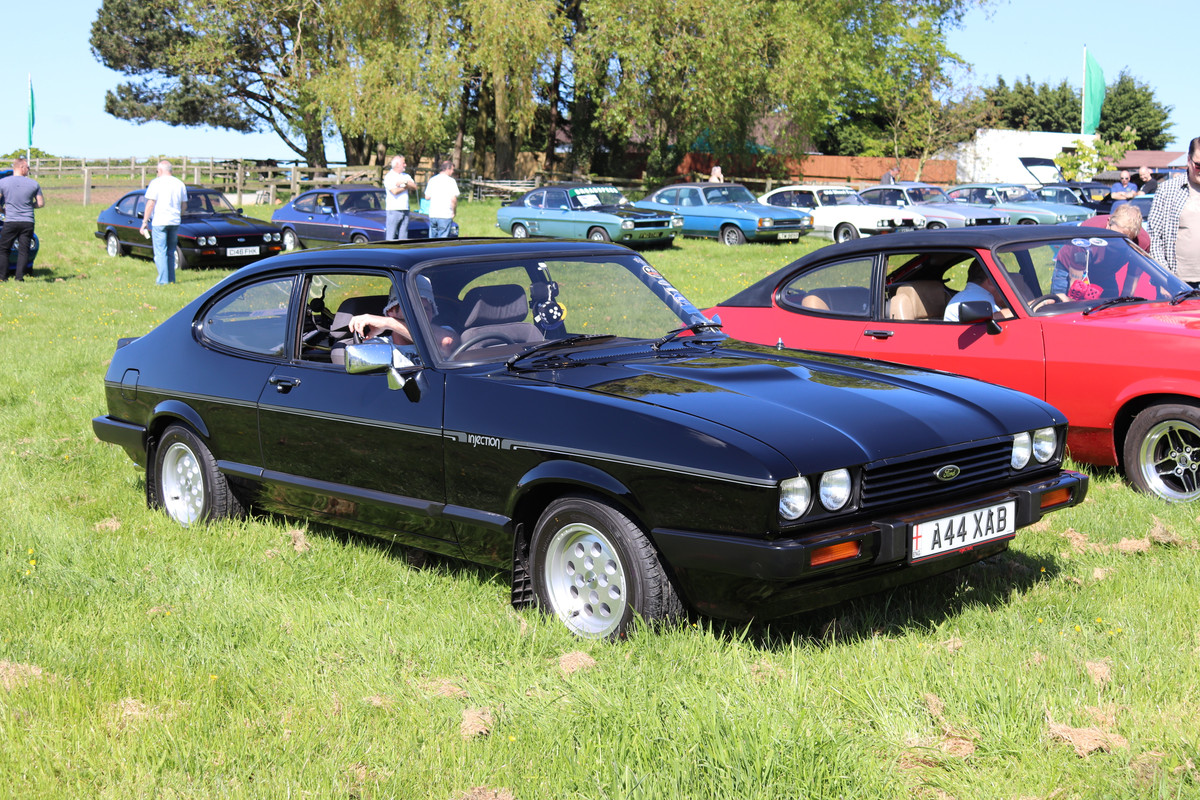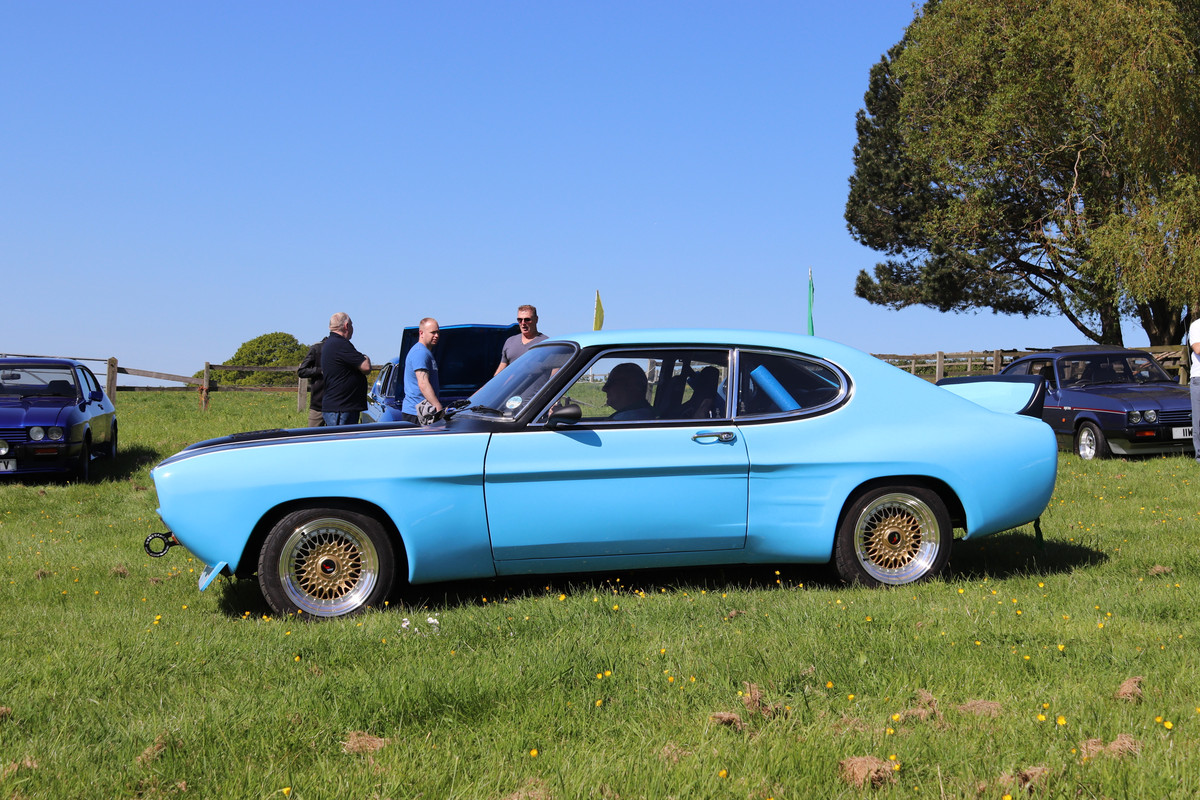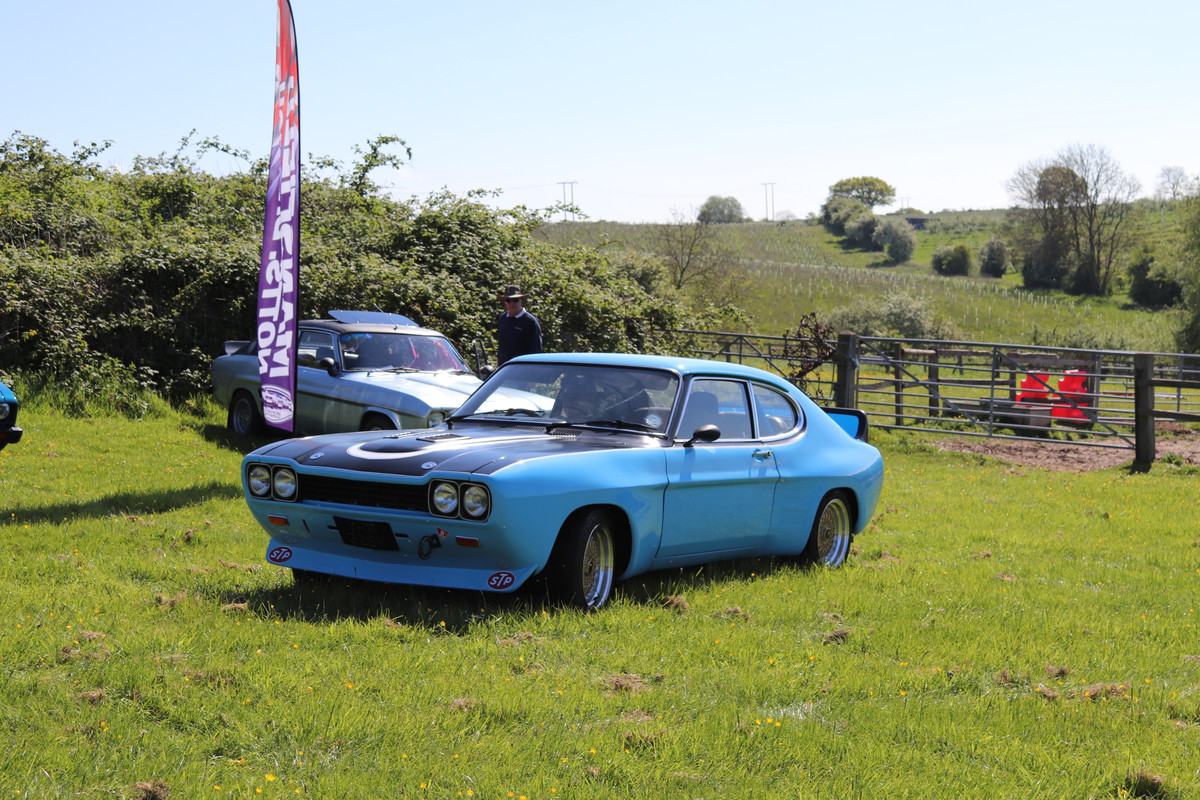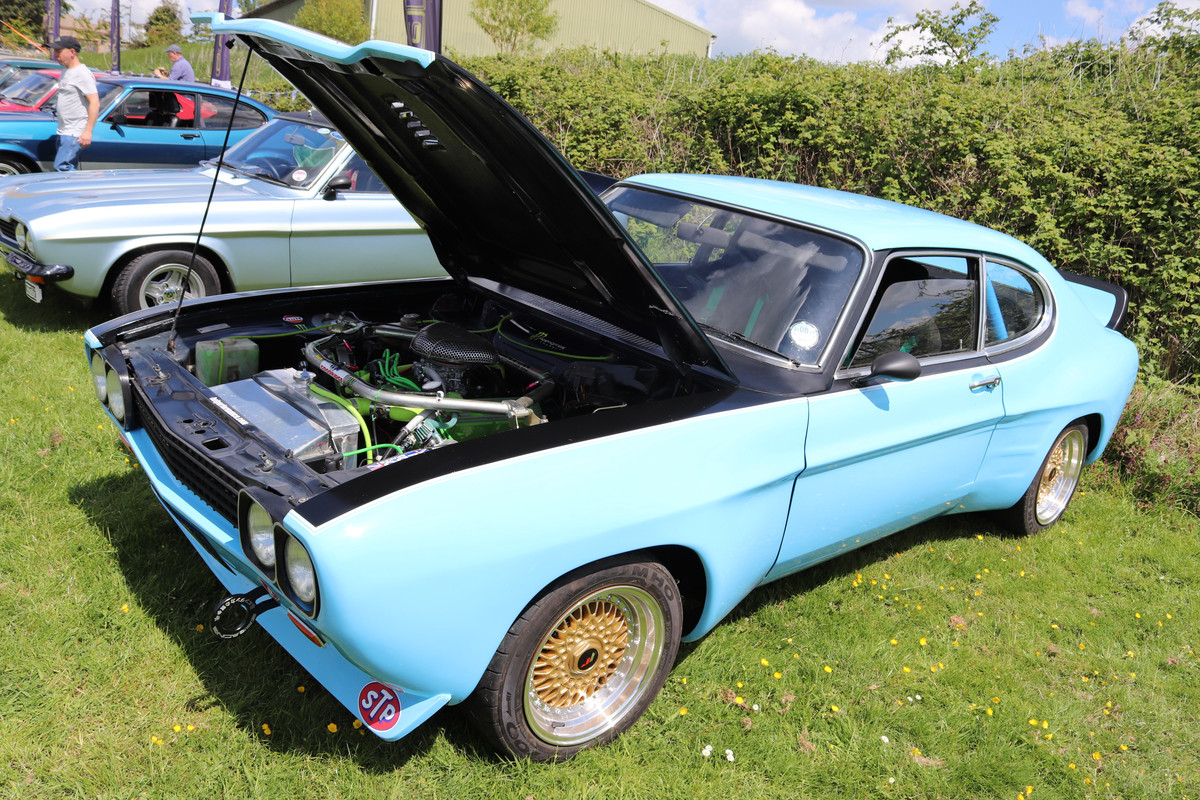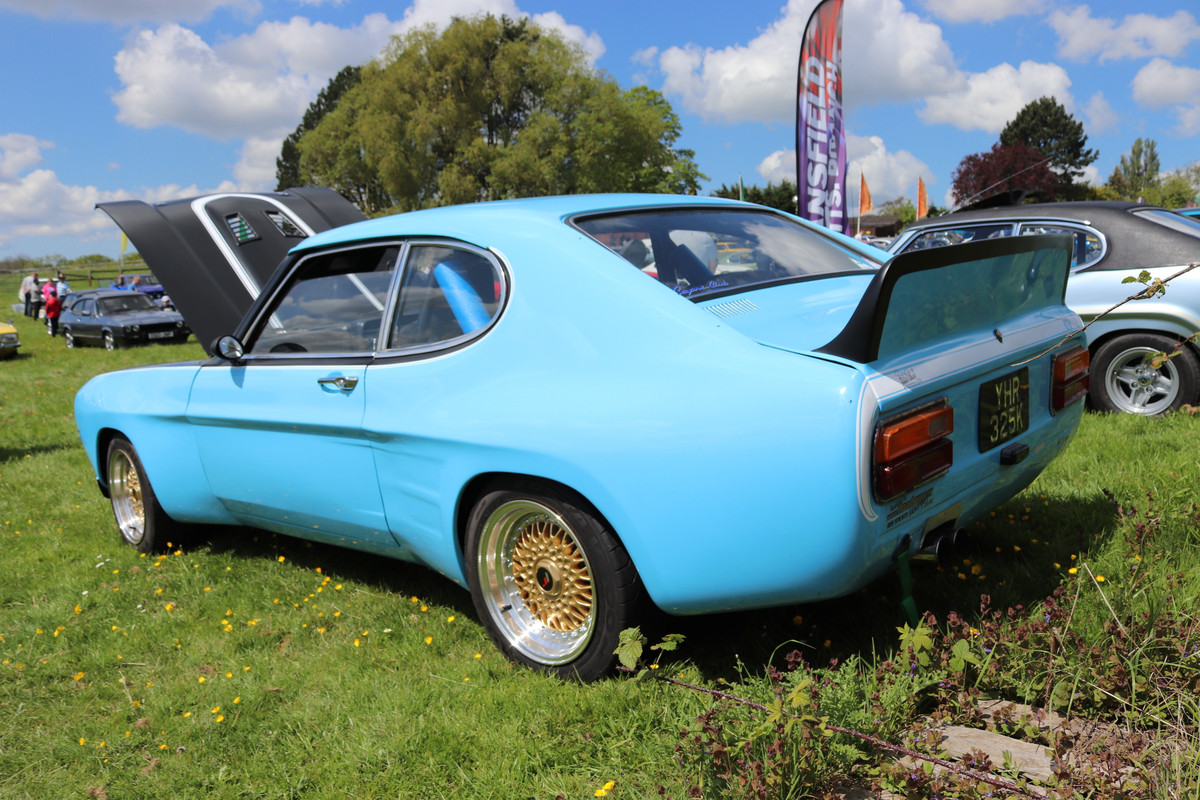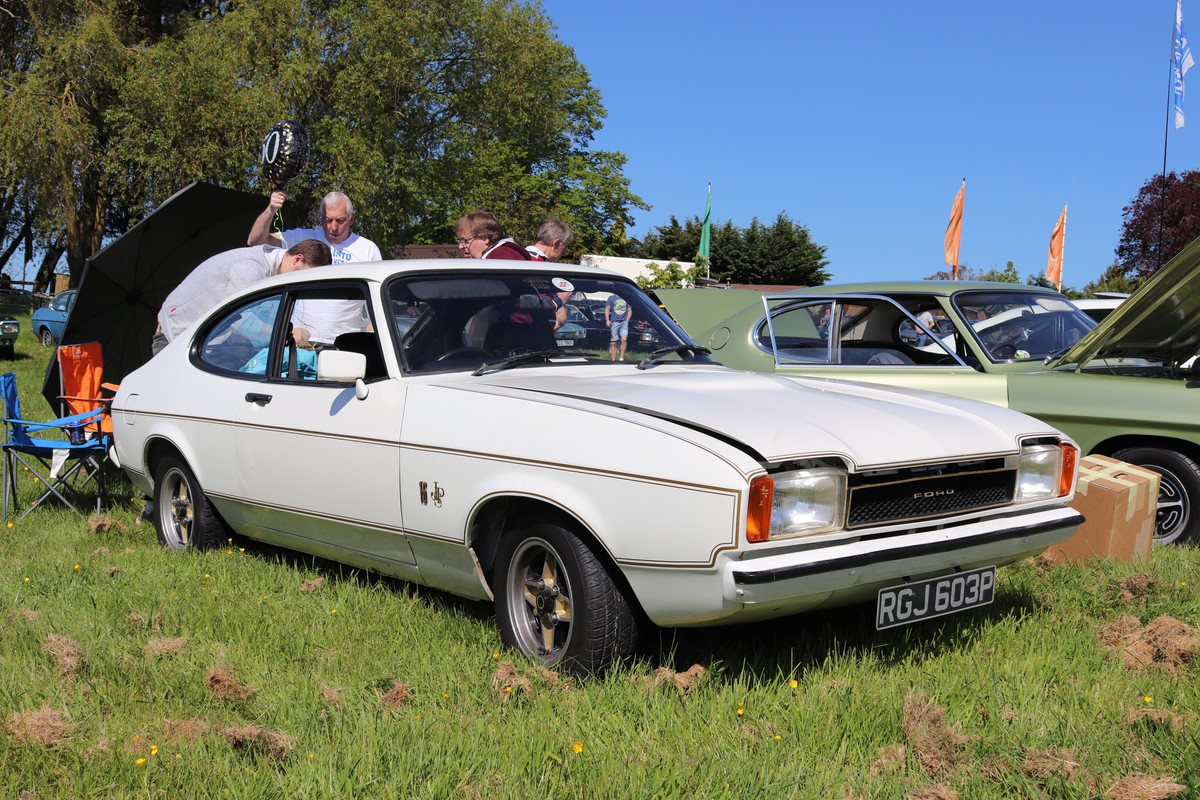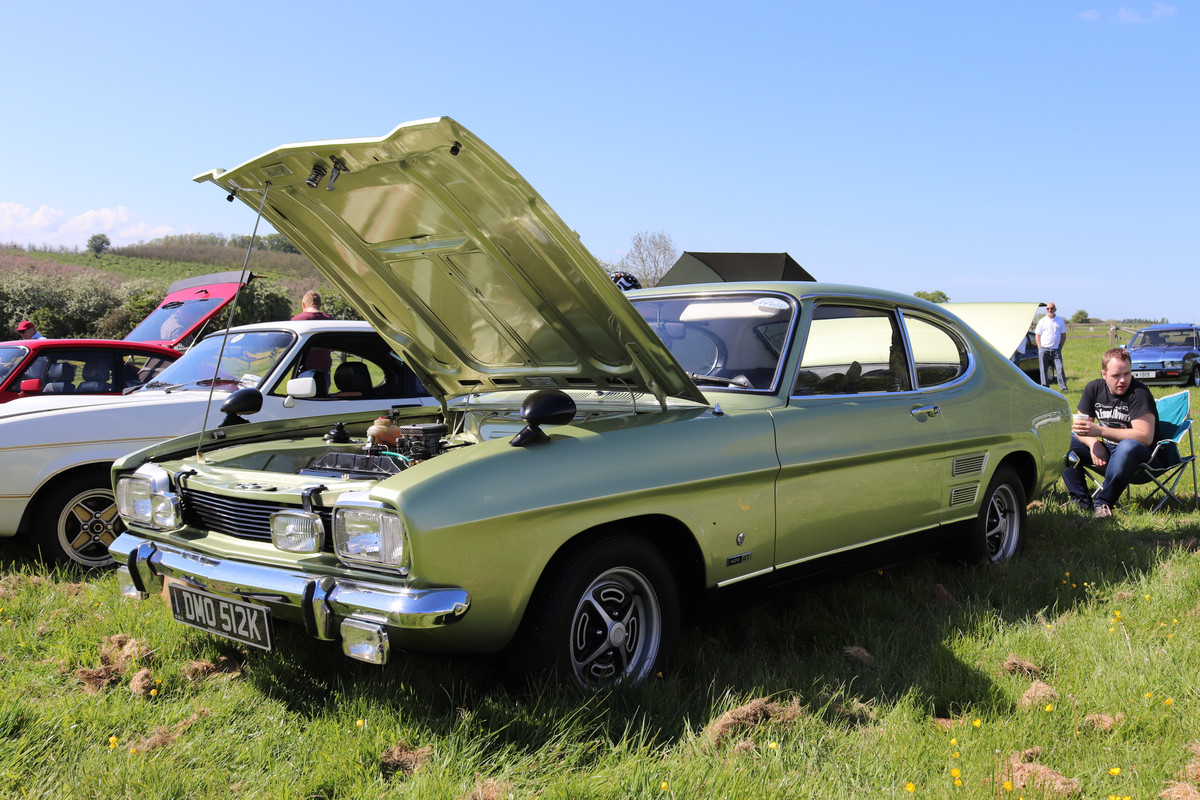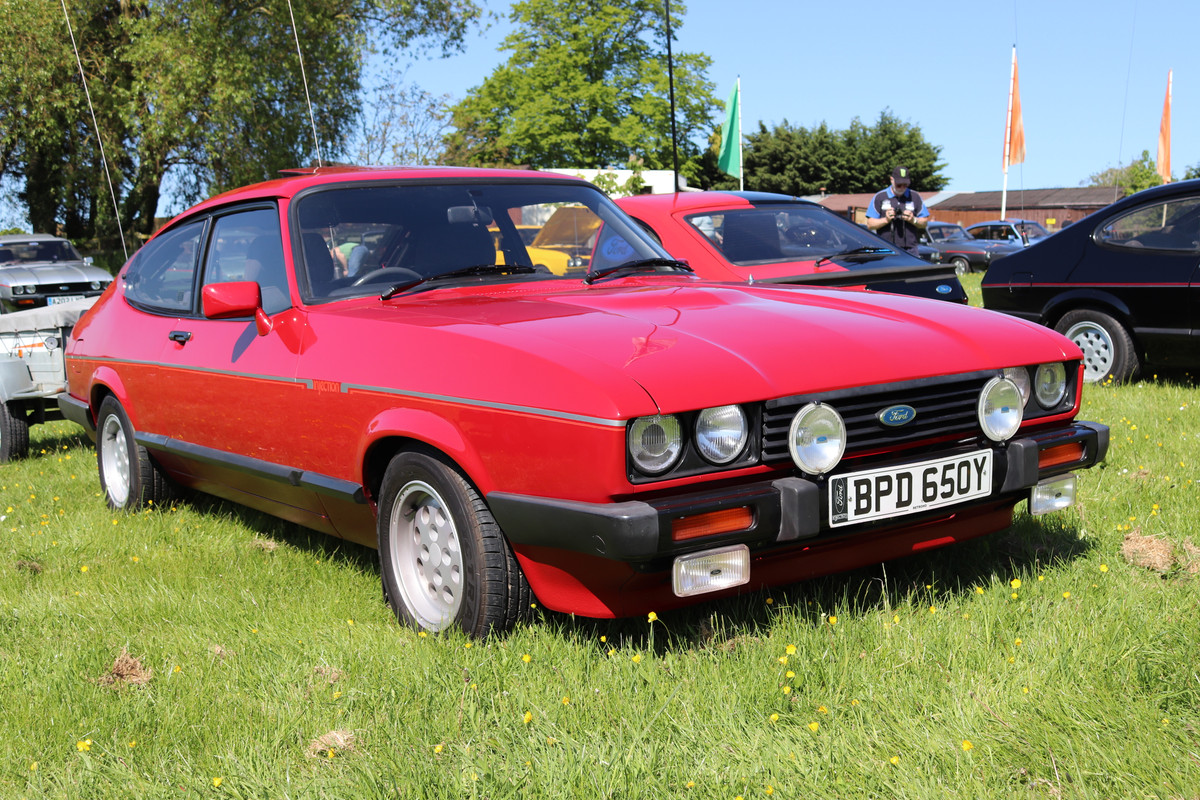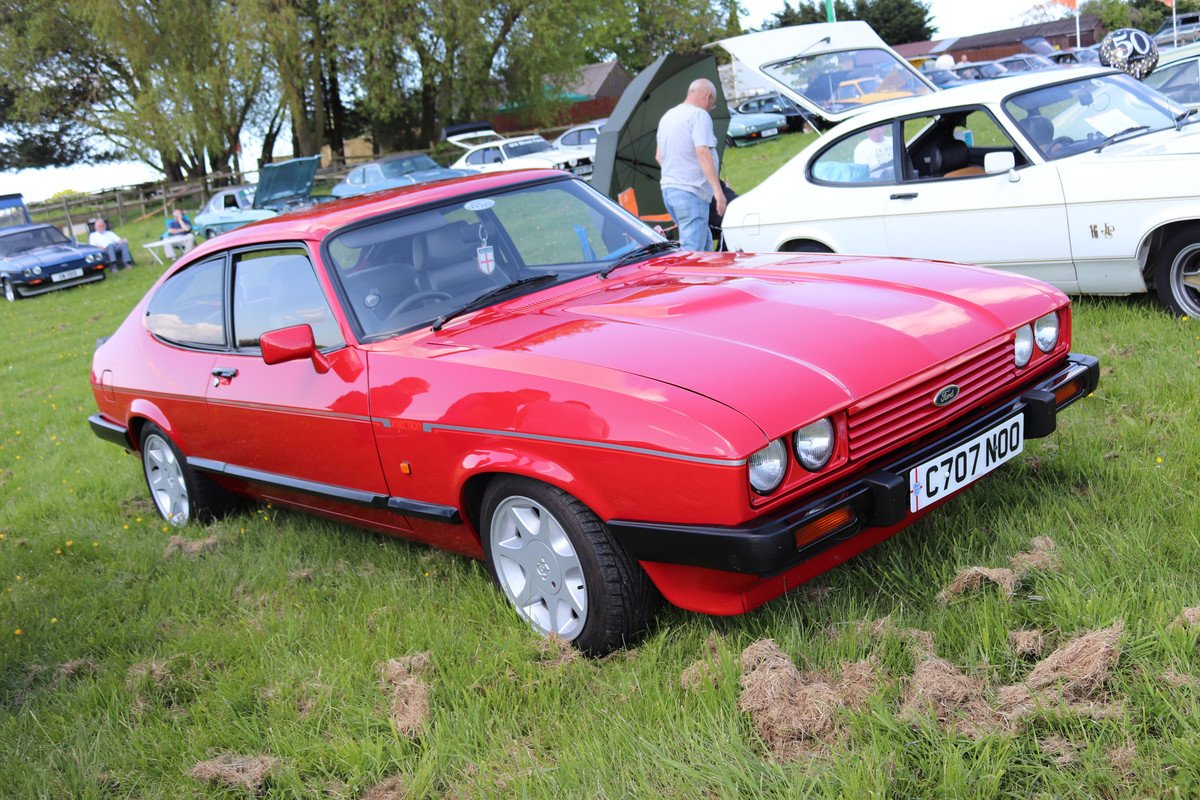 The story behind this trailer is that it is towed by two different Capris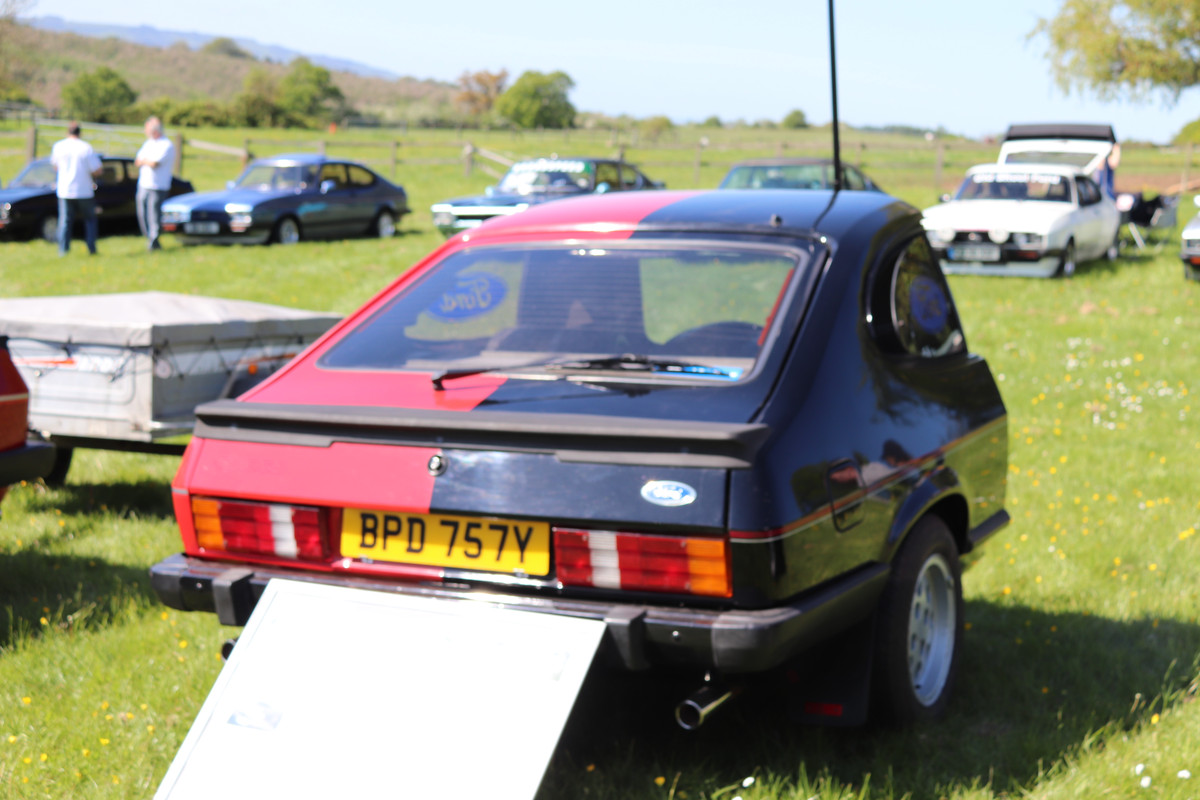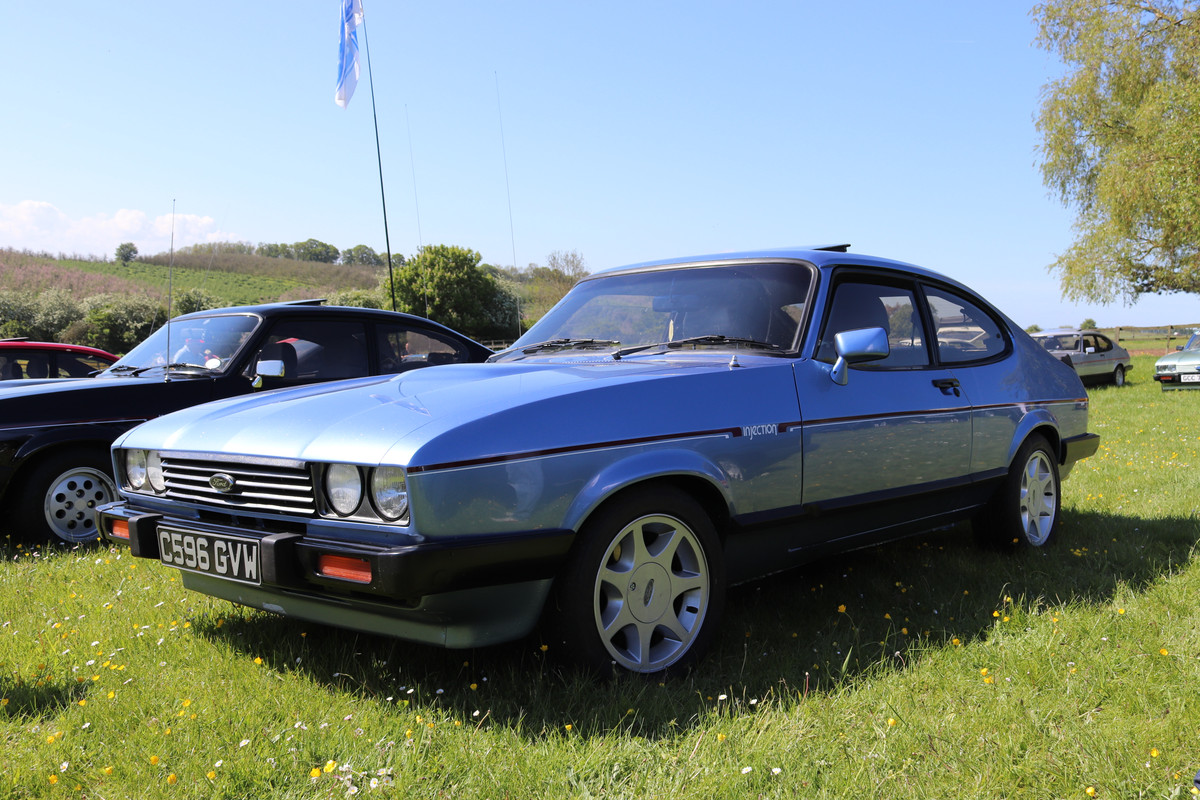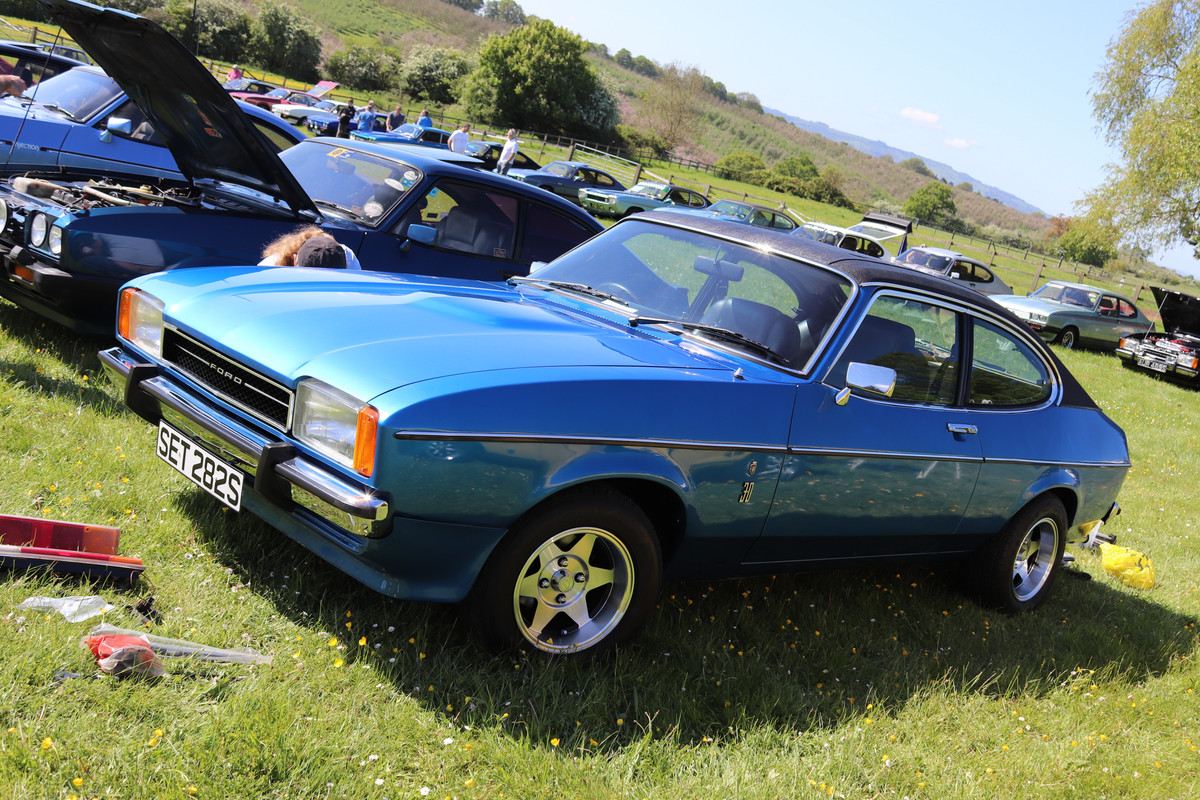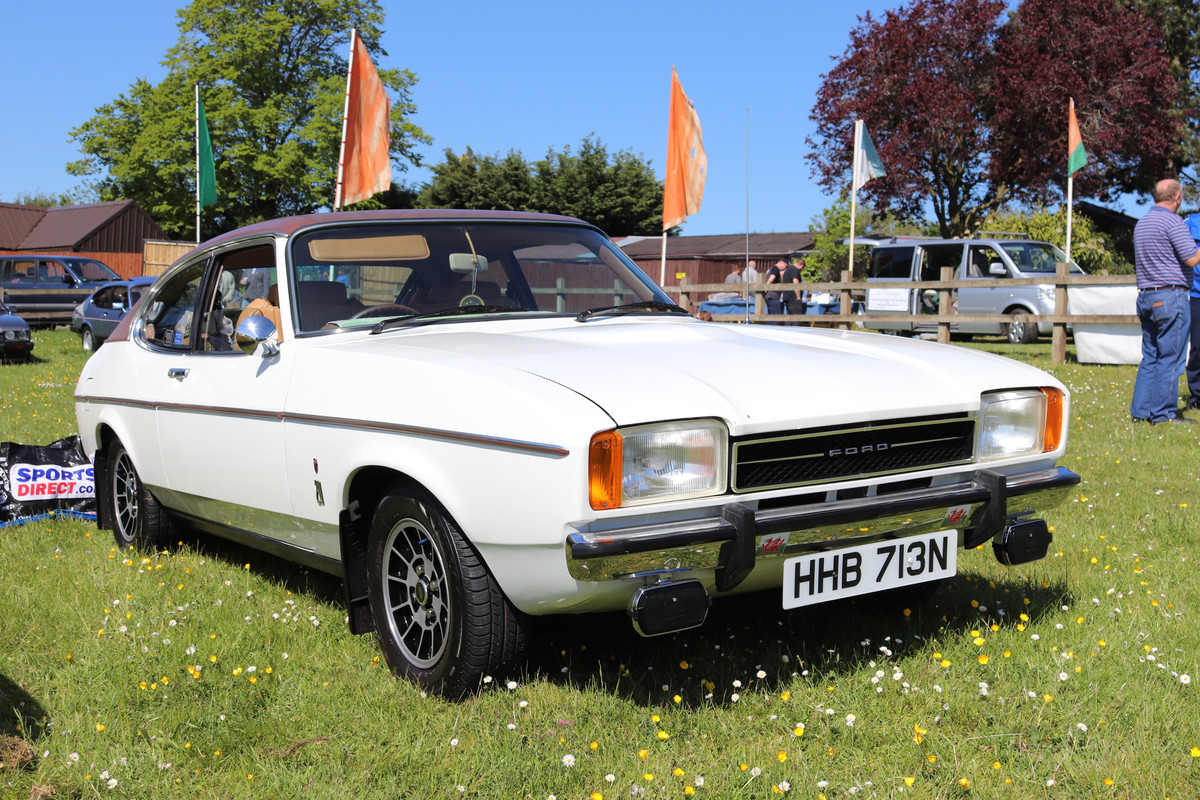 Winner of the mark1 concours. Absolutely superb condition.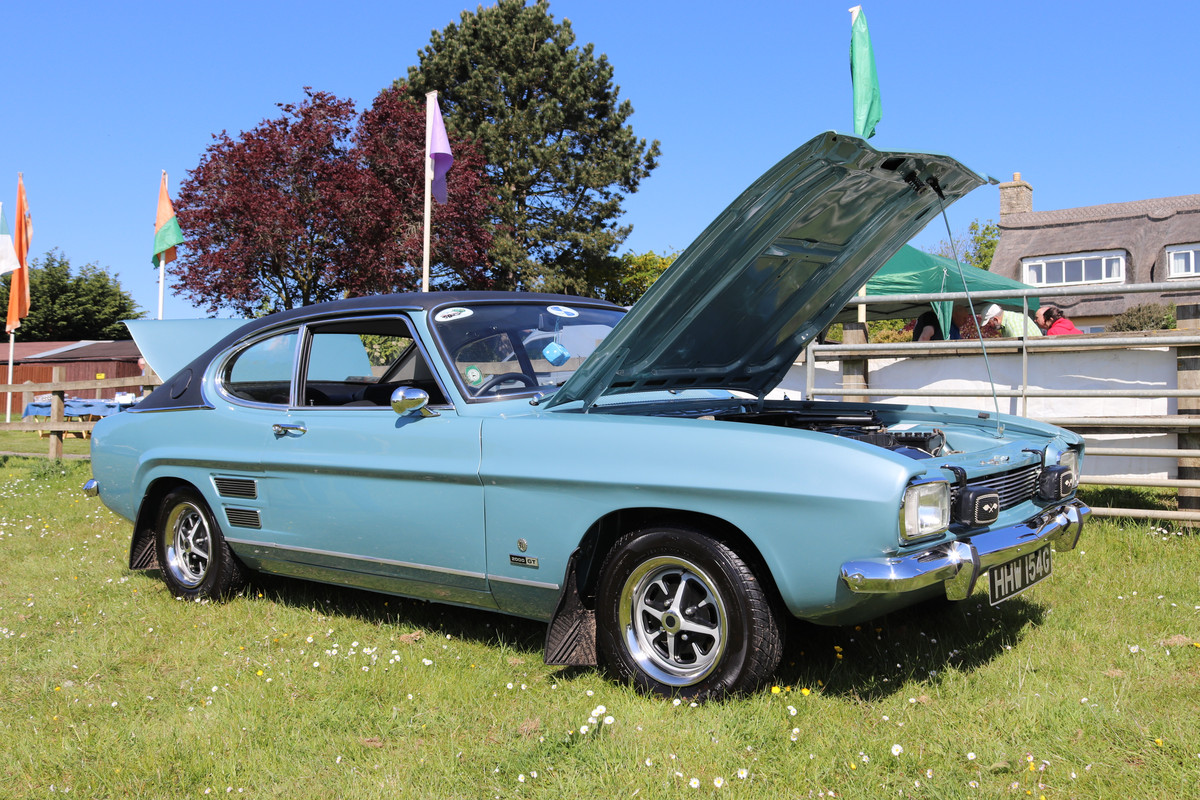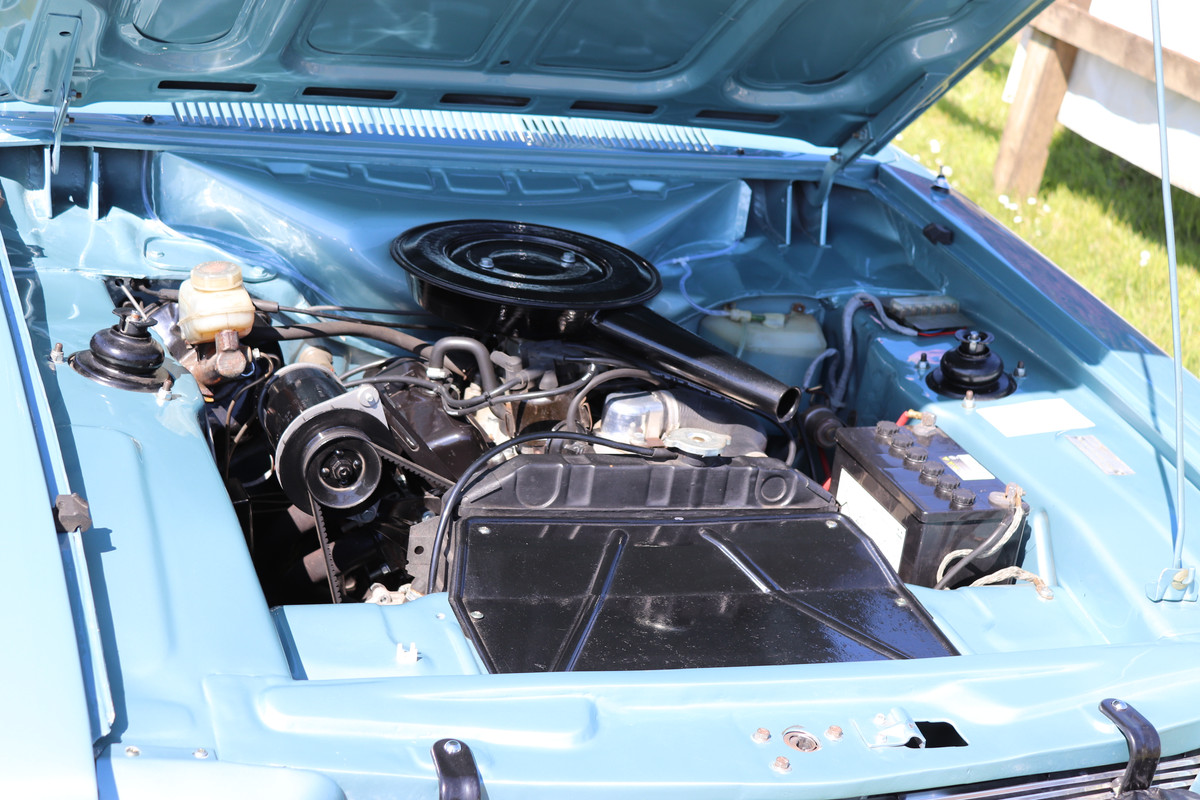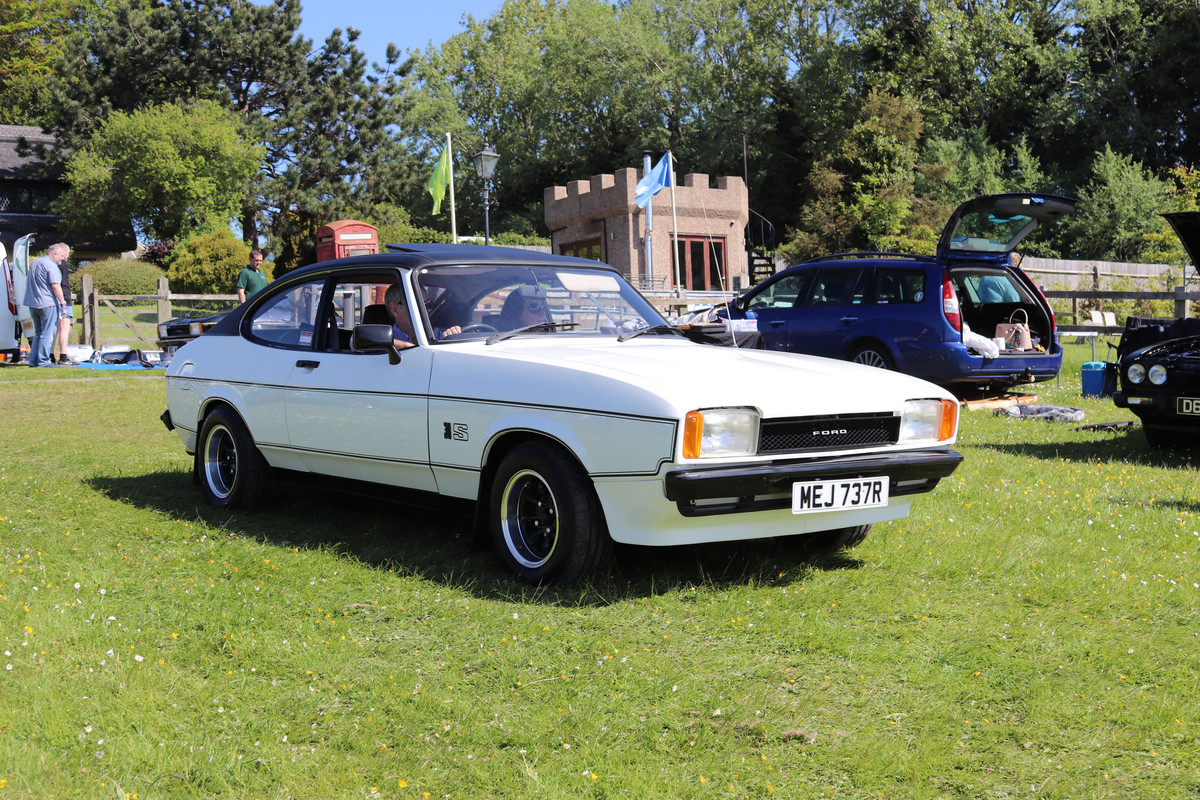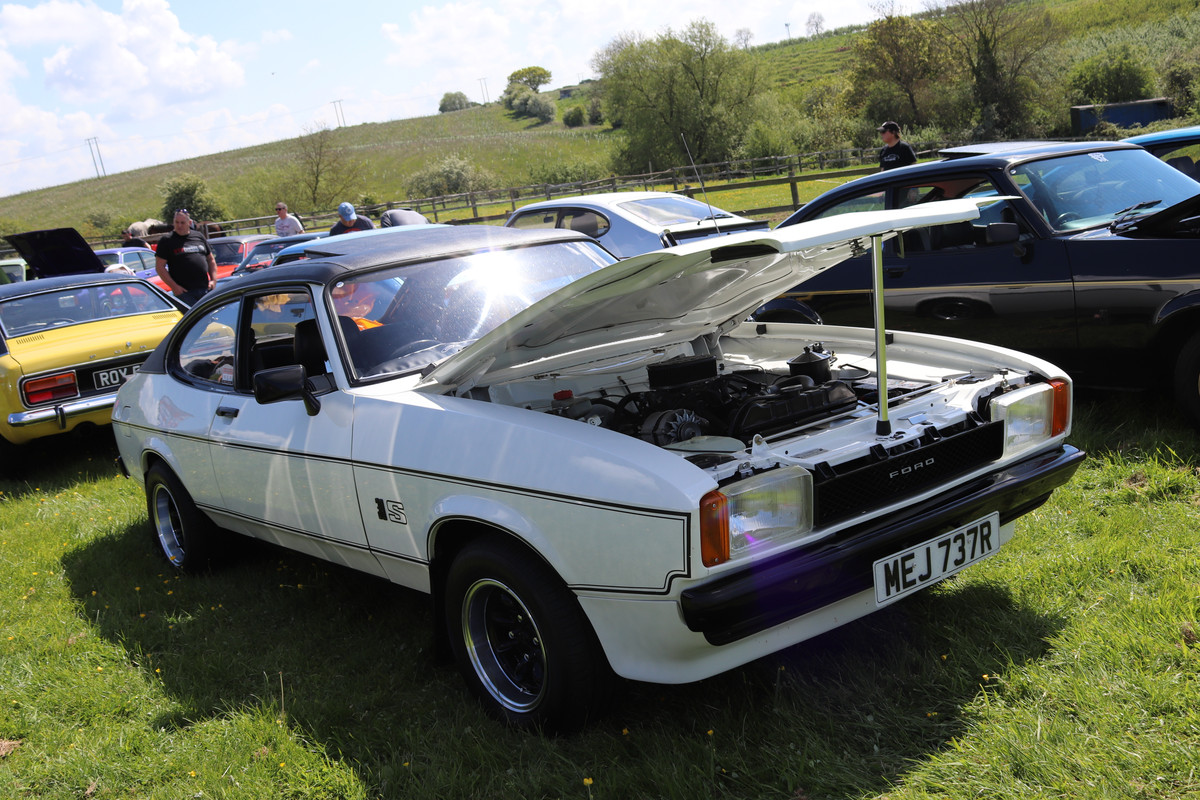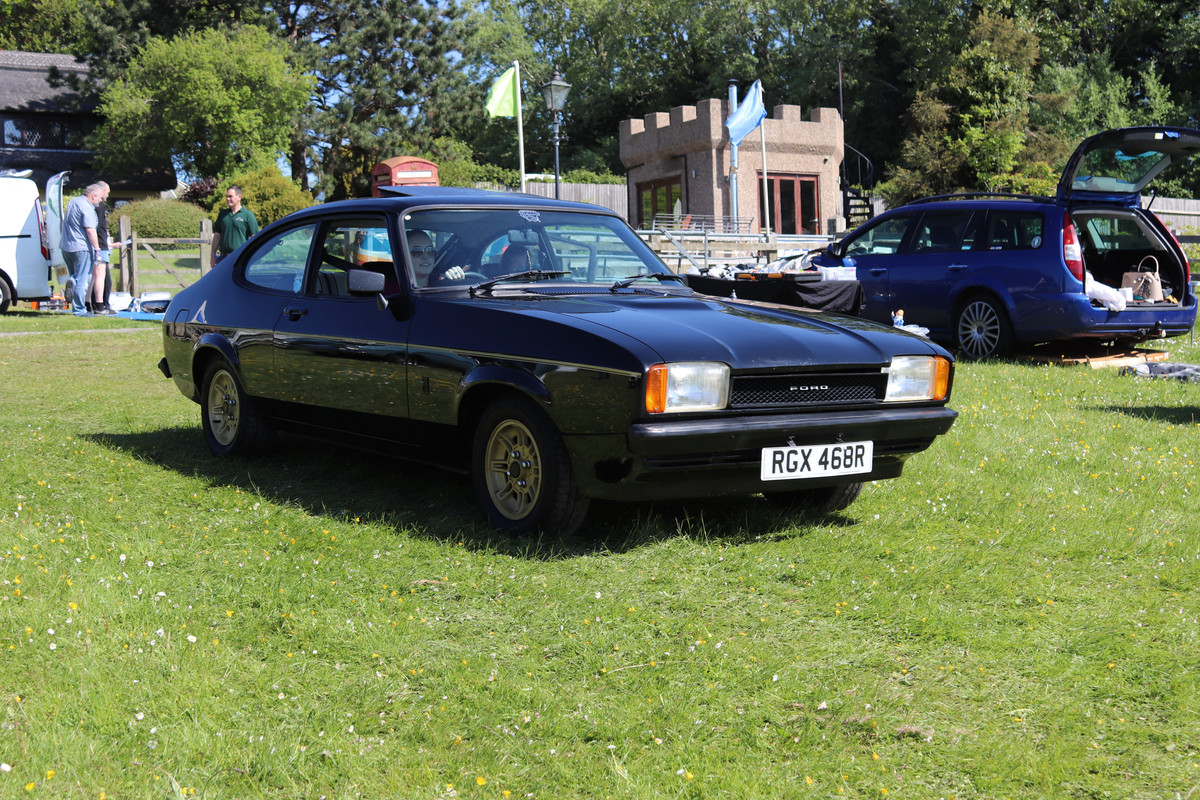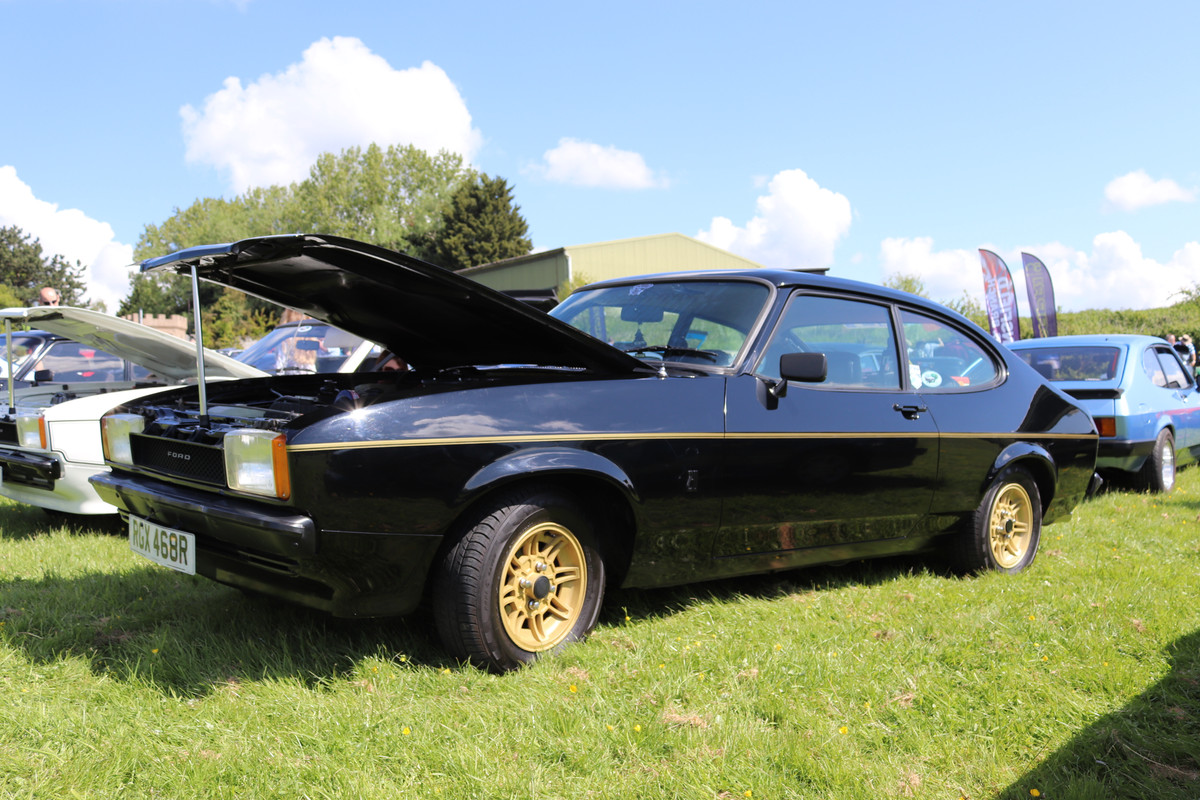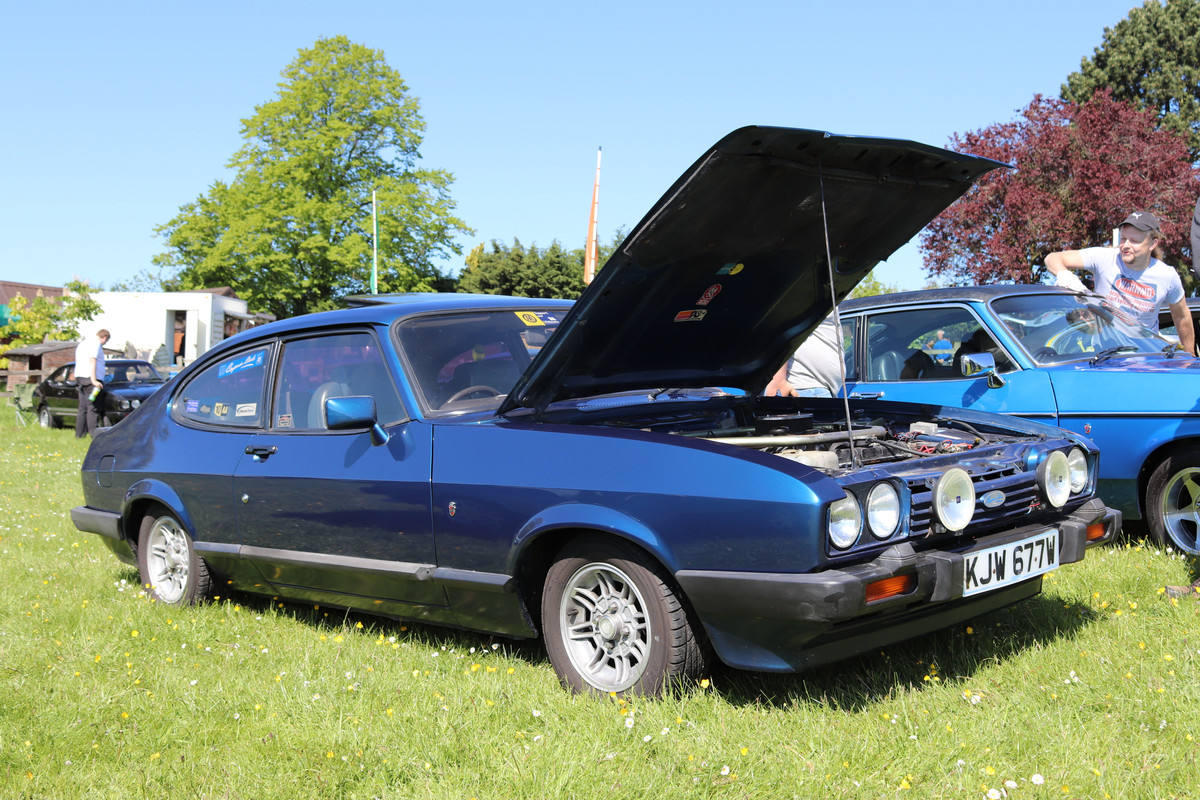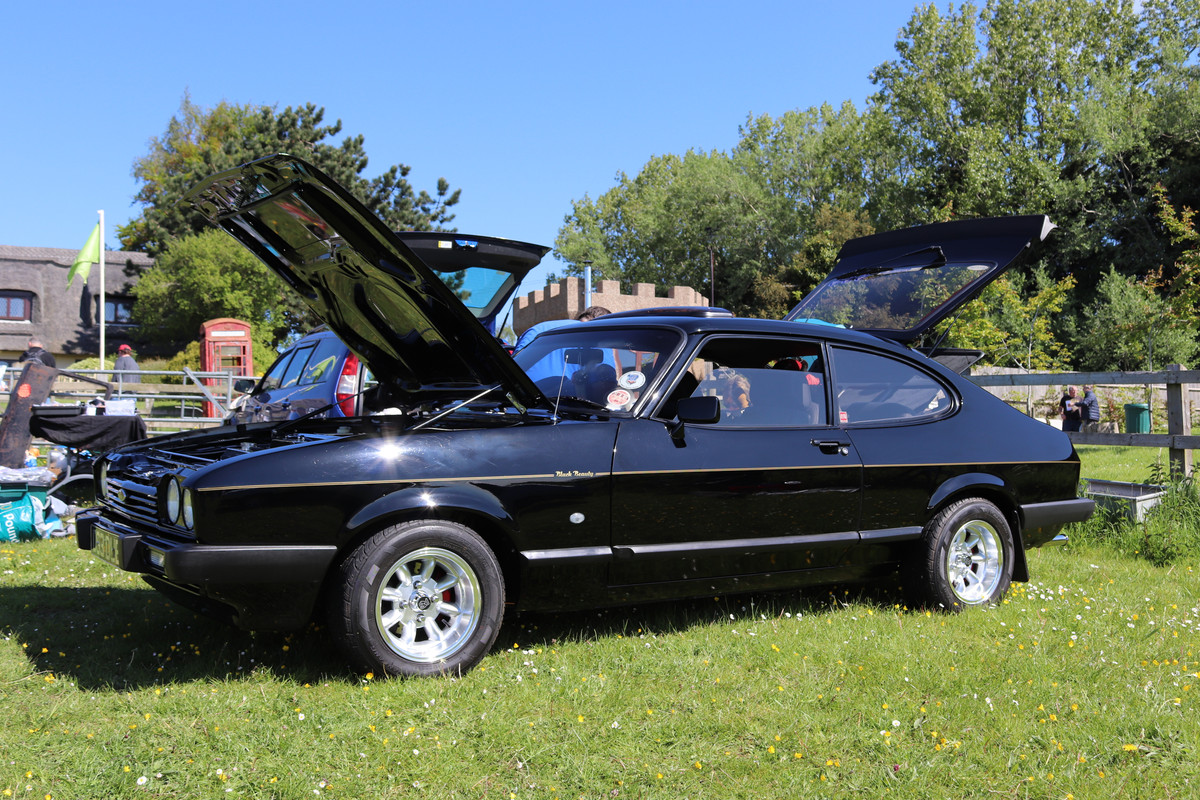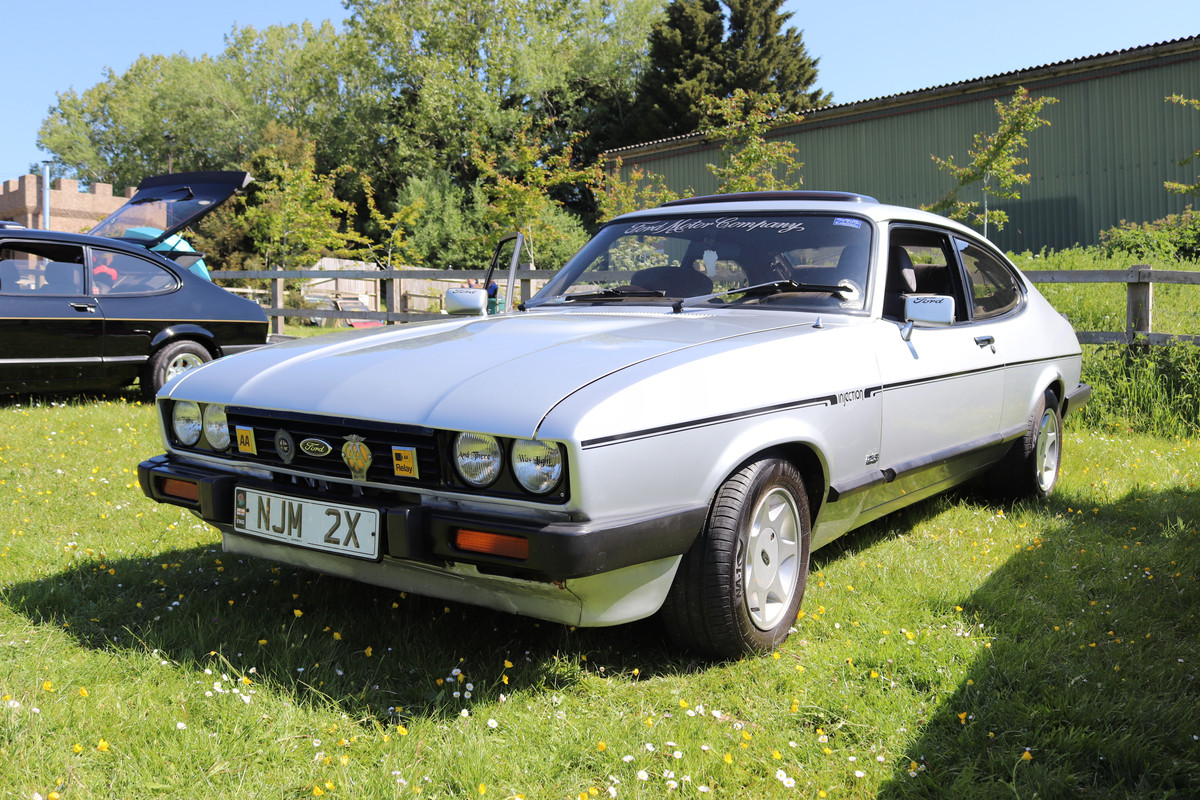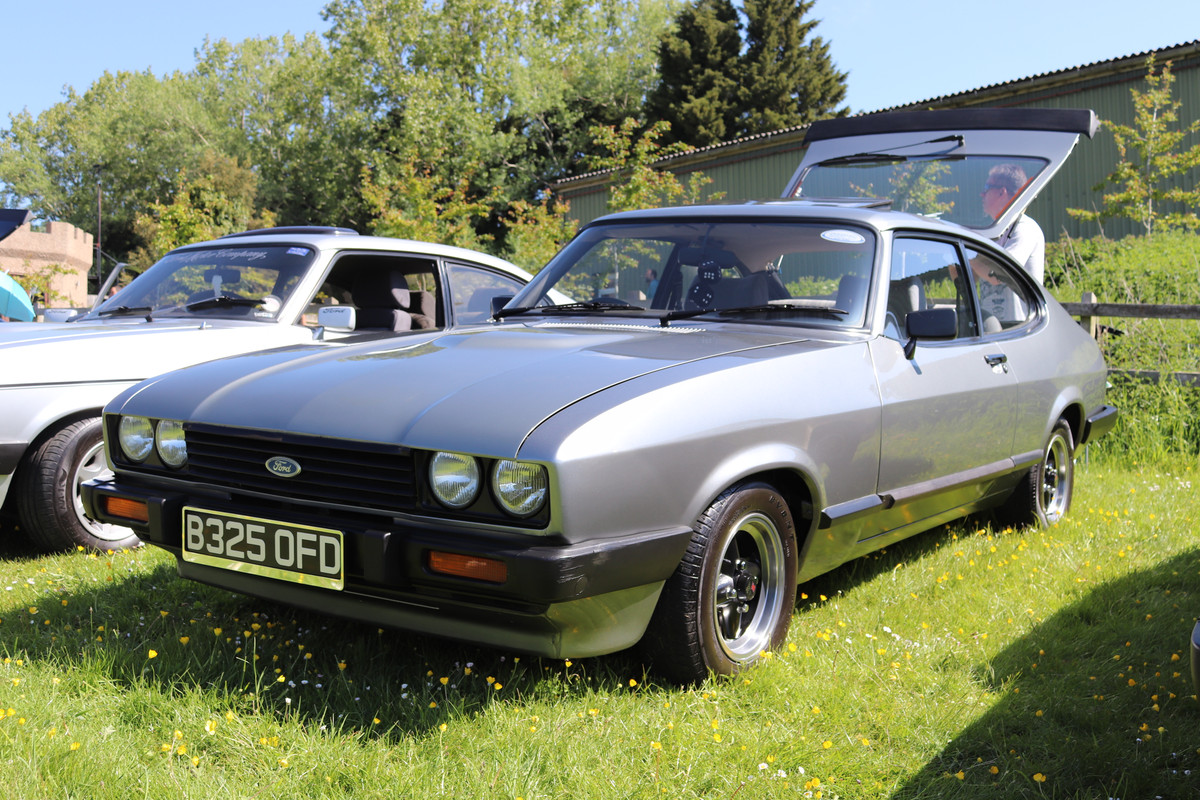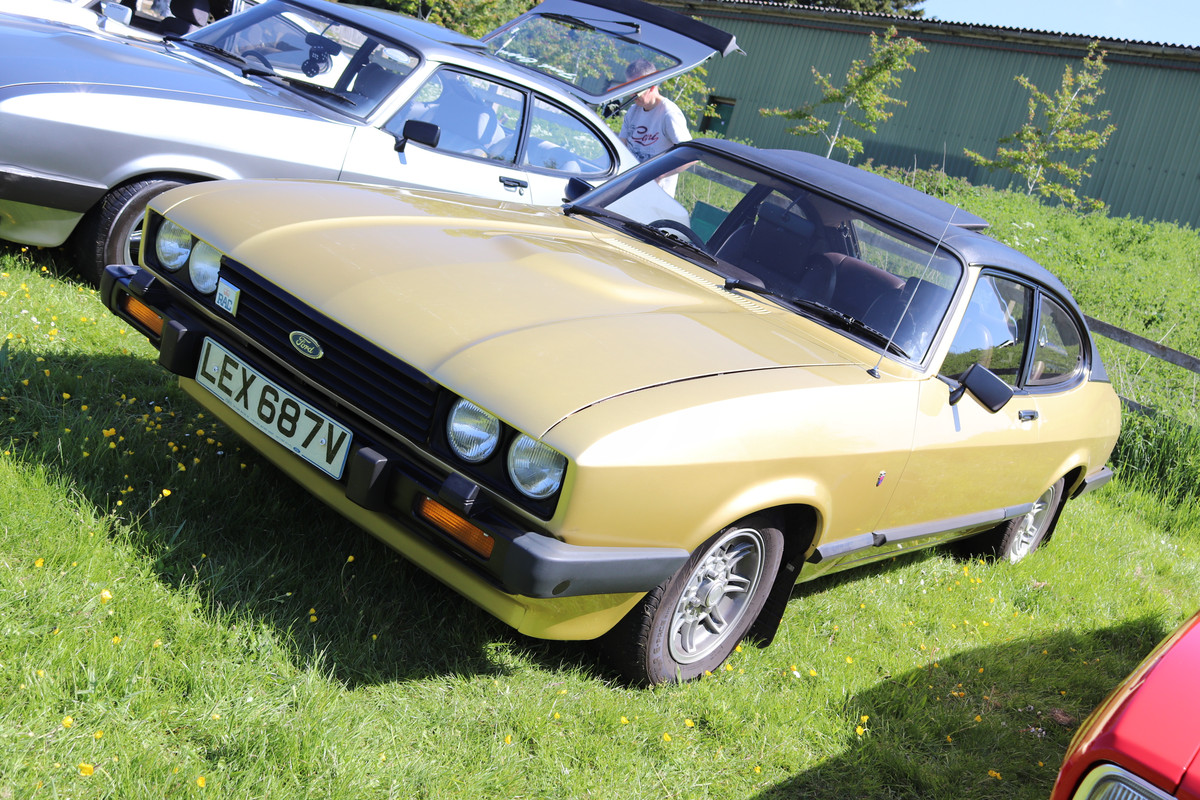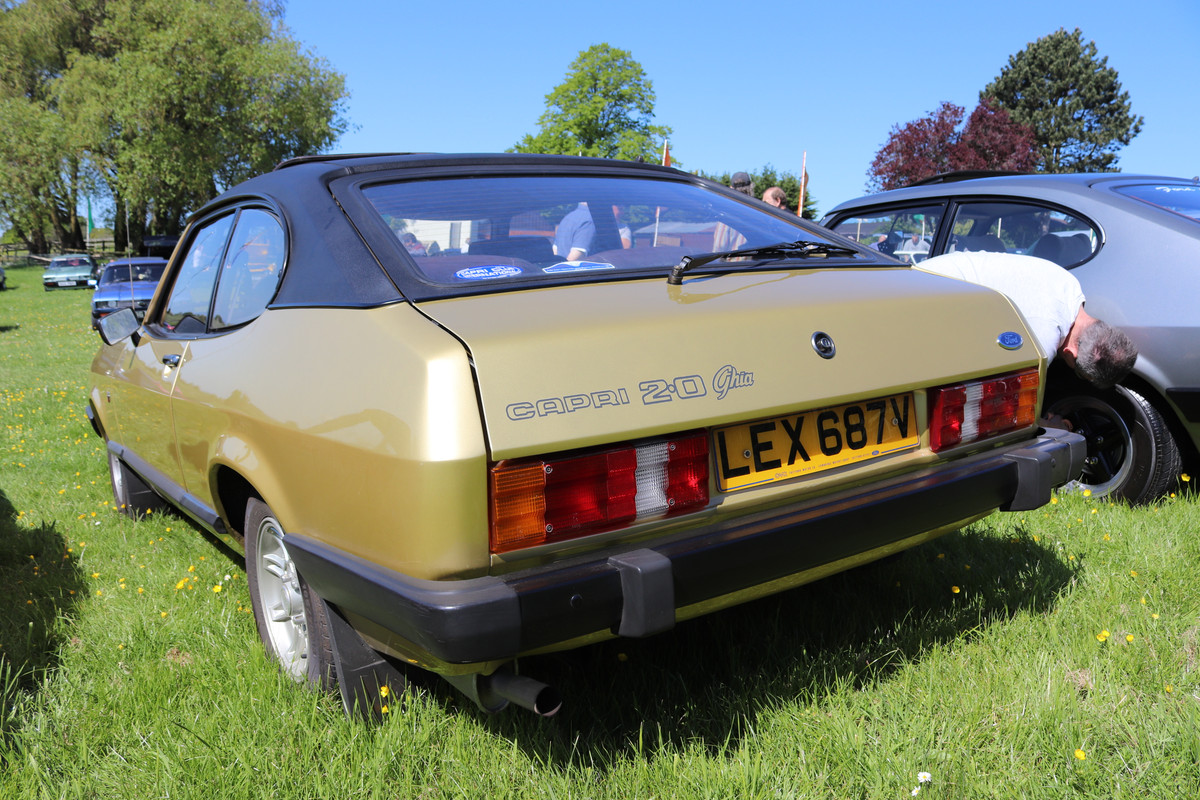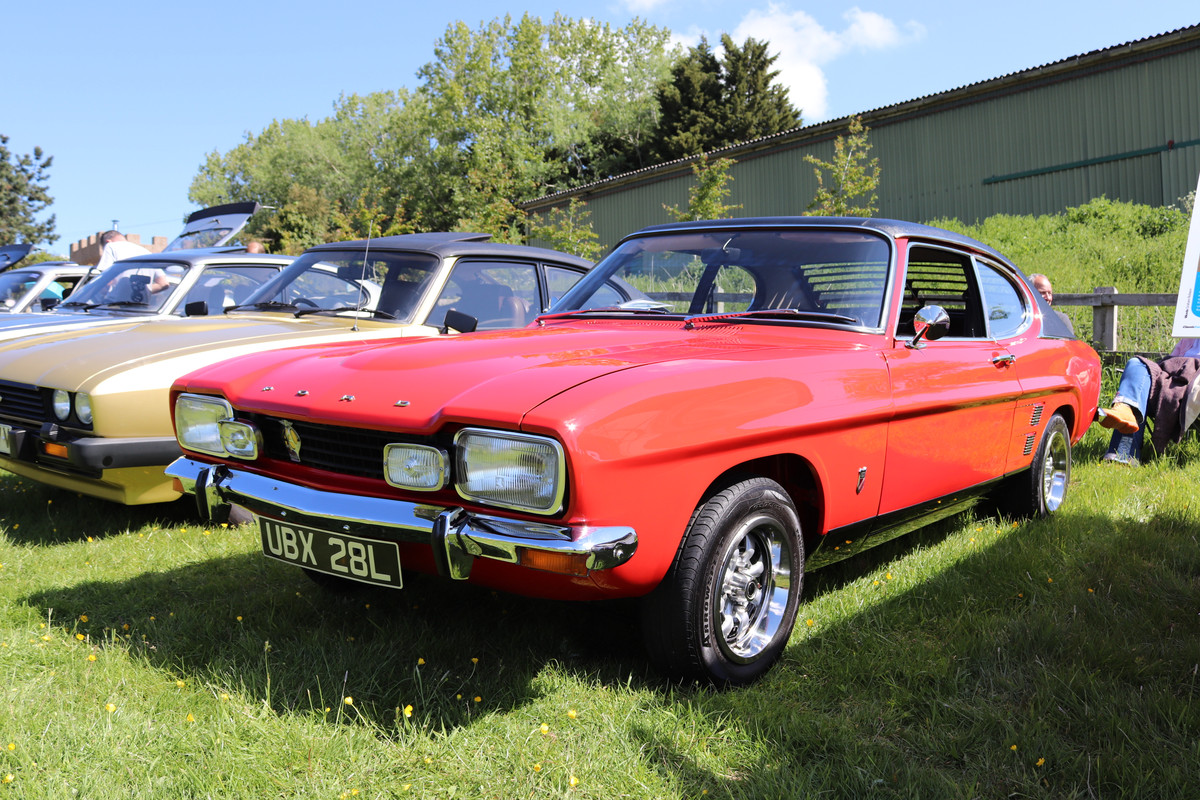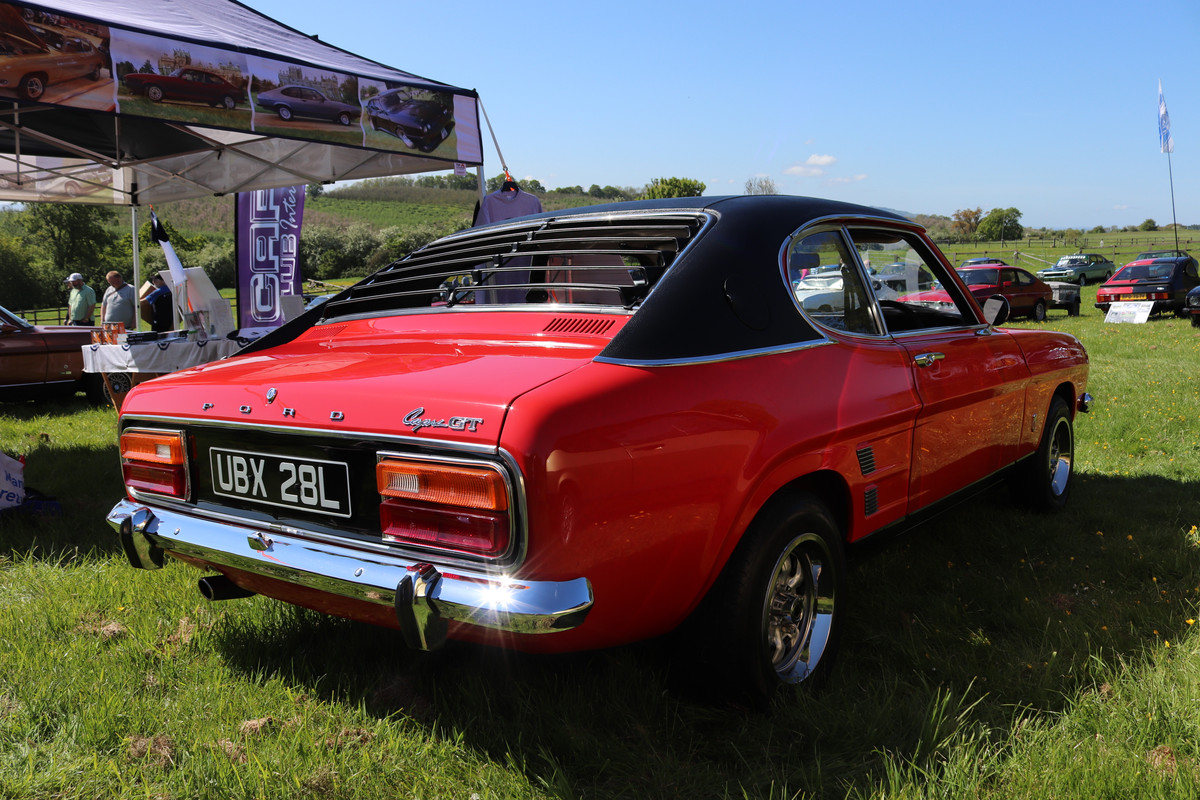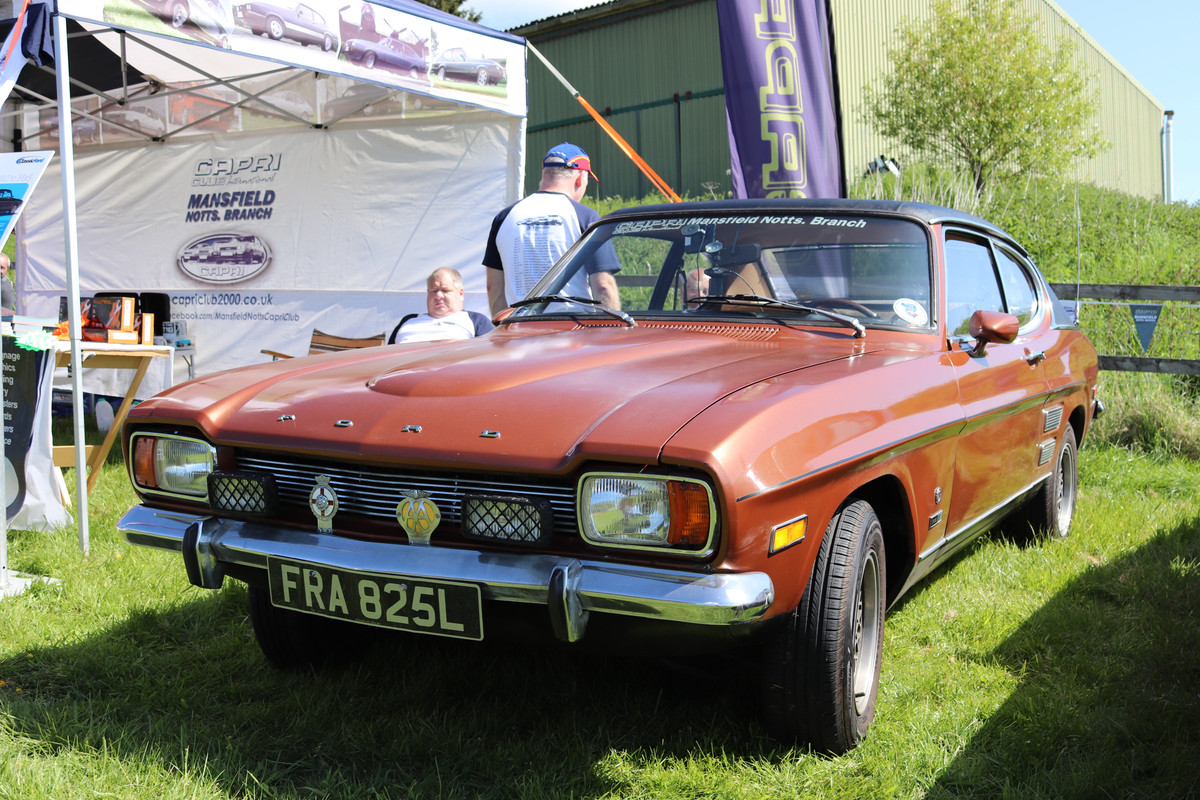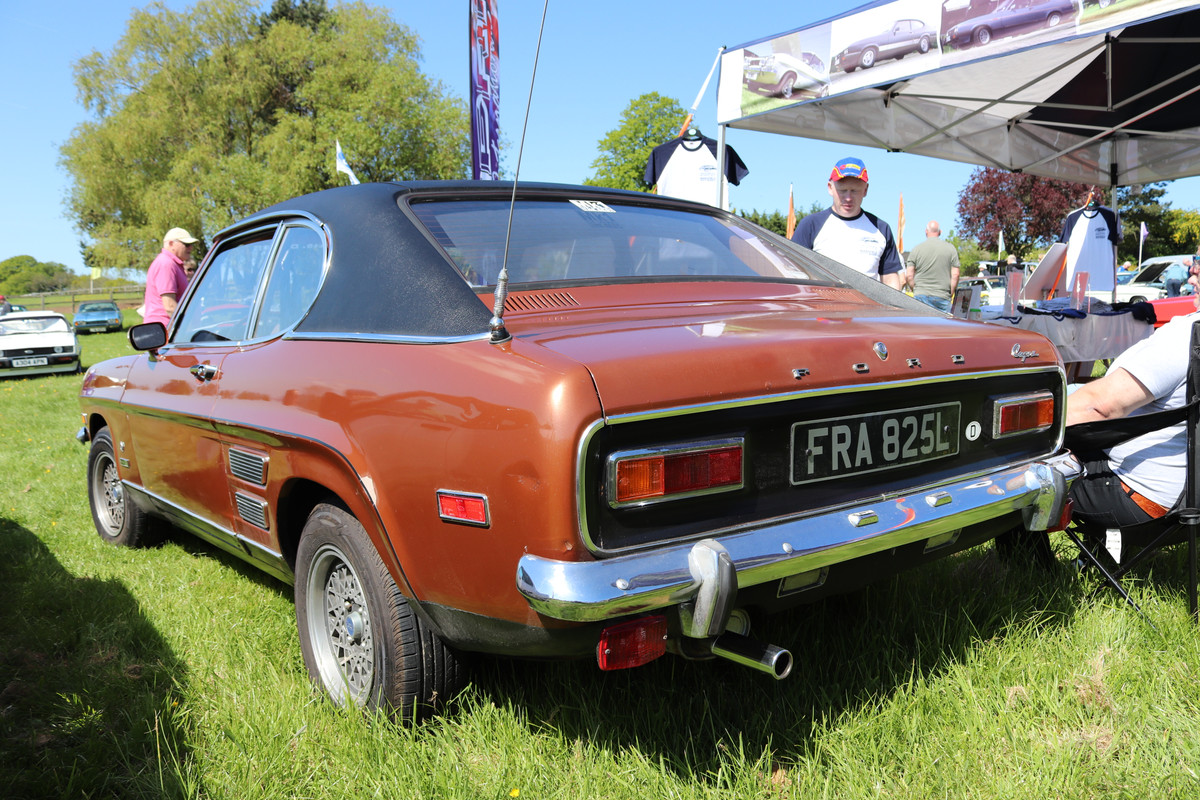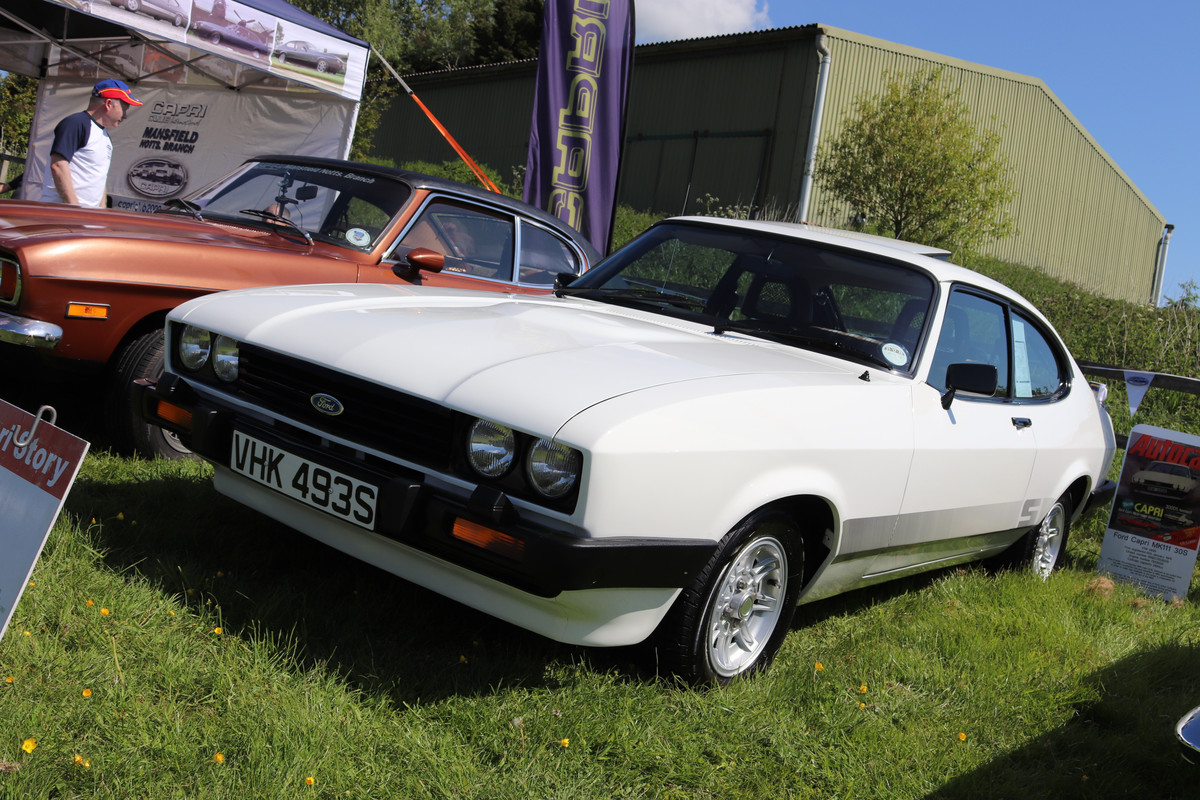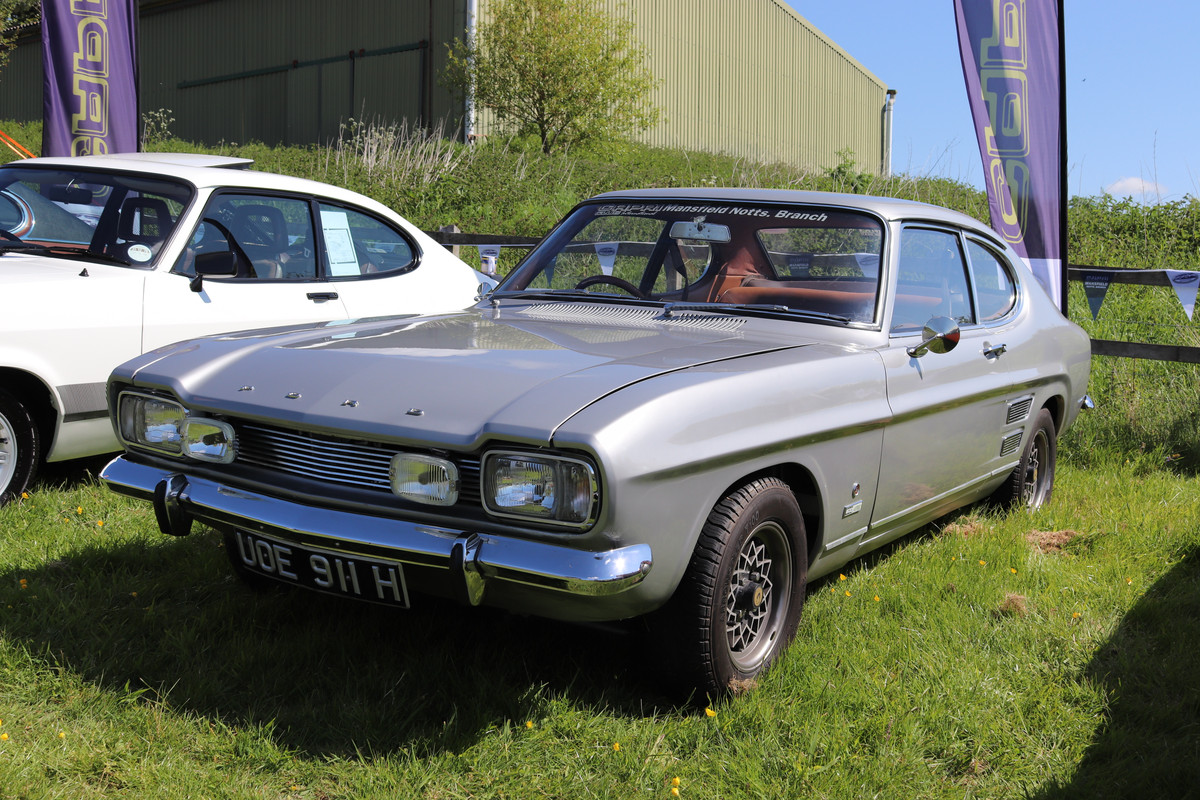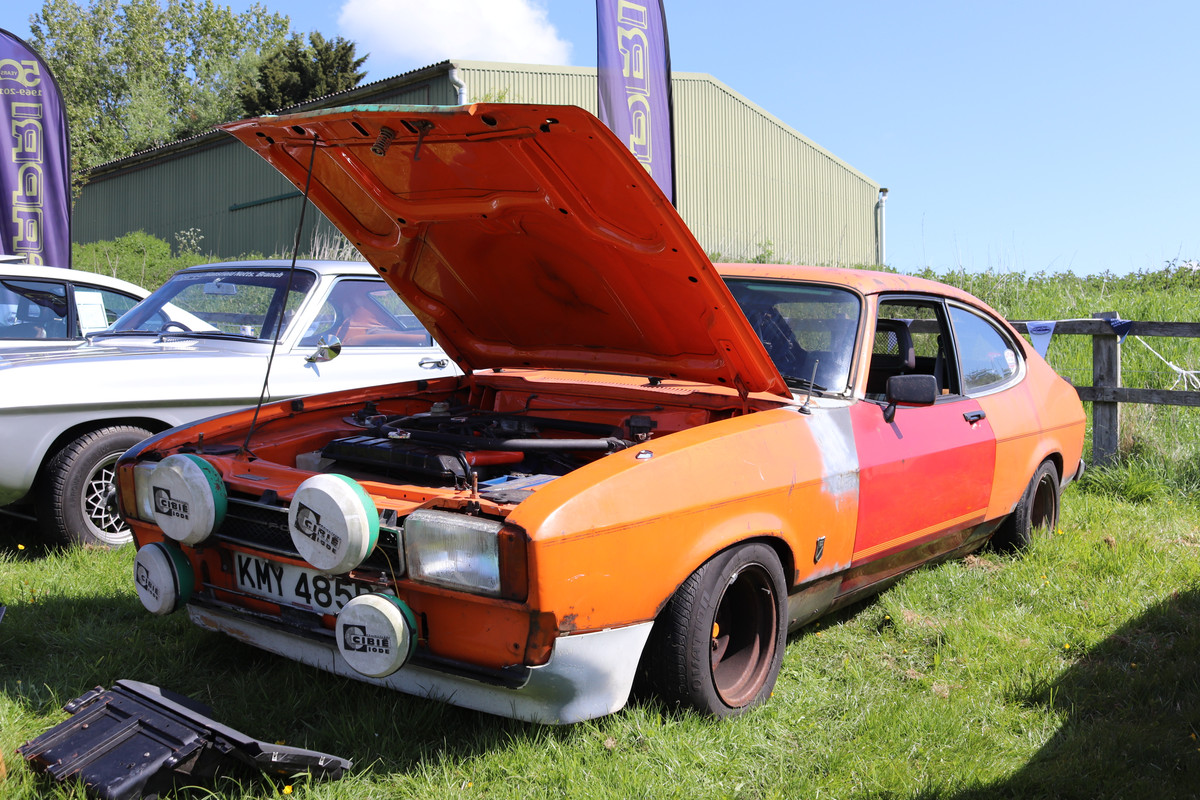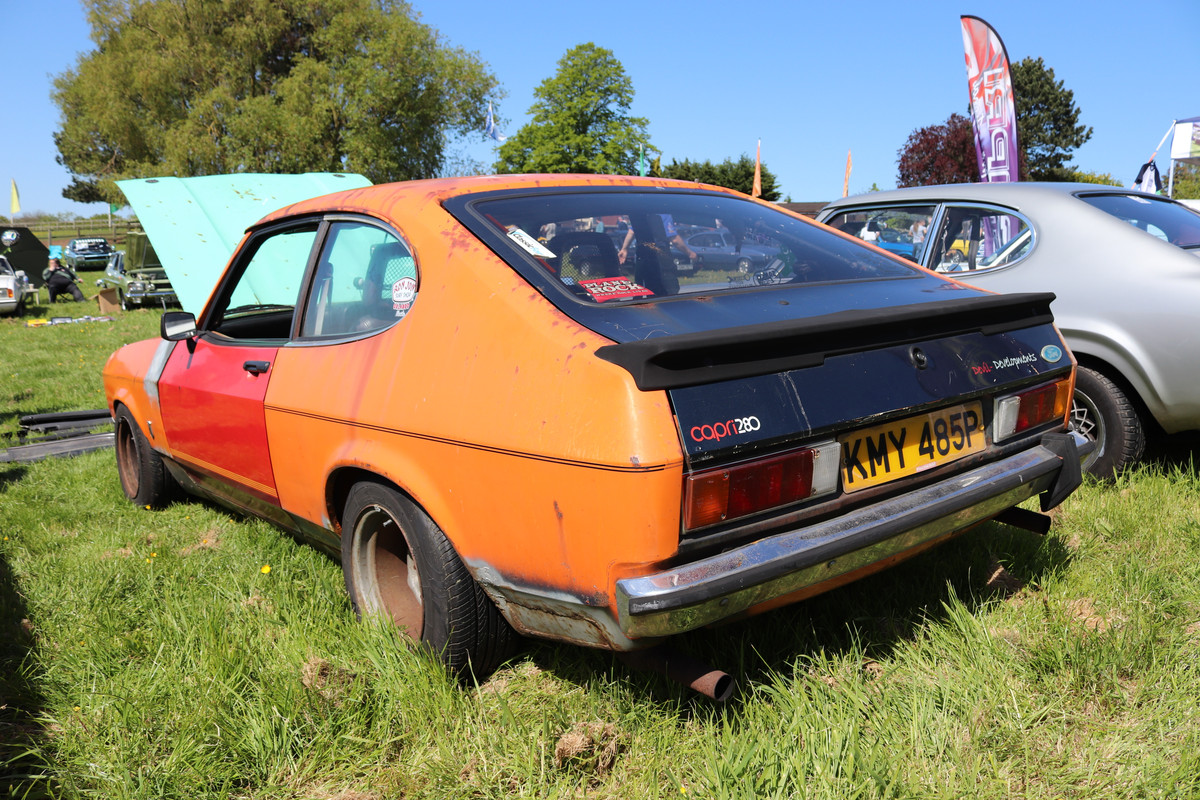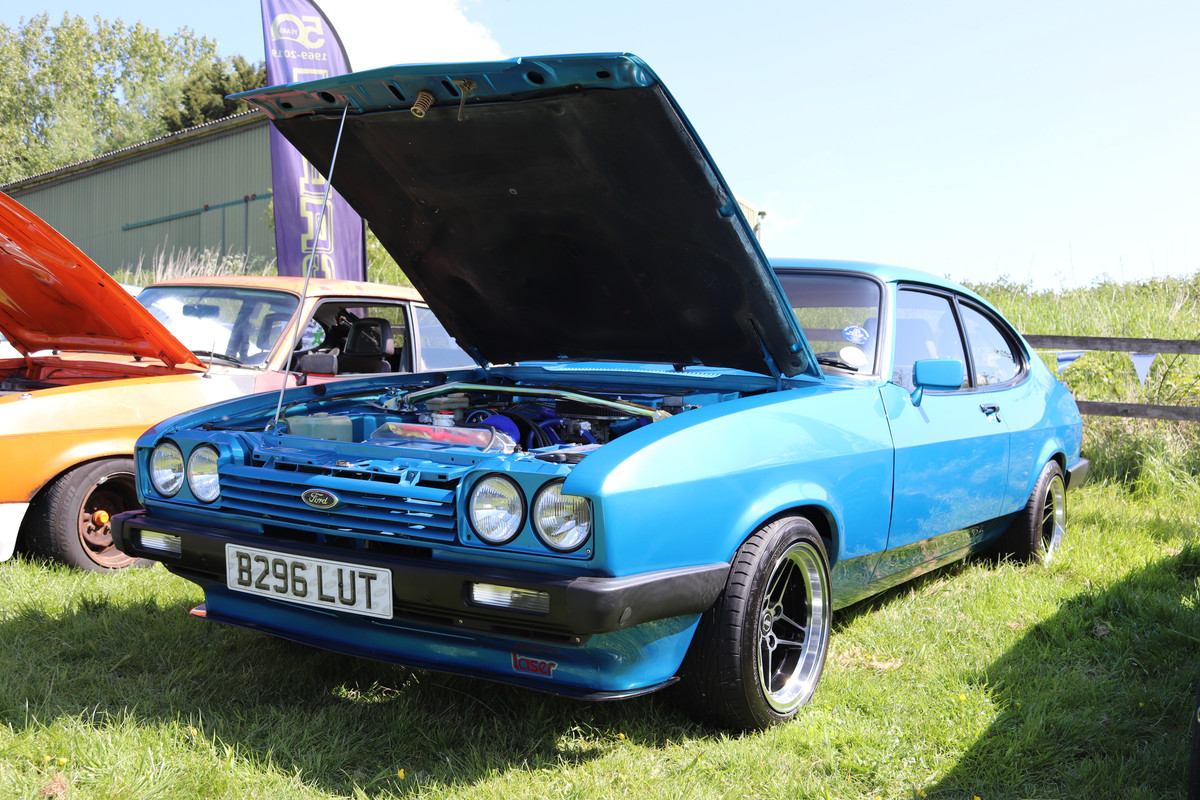 I think this was the mark 2 concours winner, I can't quite remember
Either way, it's a fabulous car.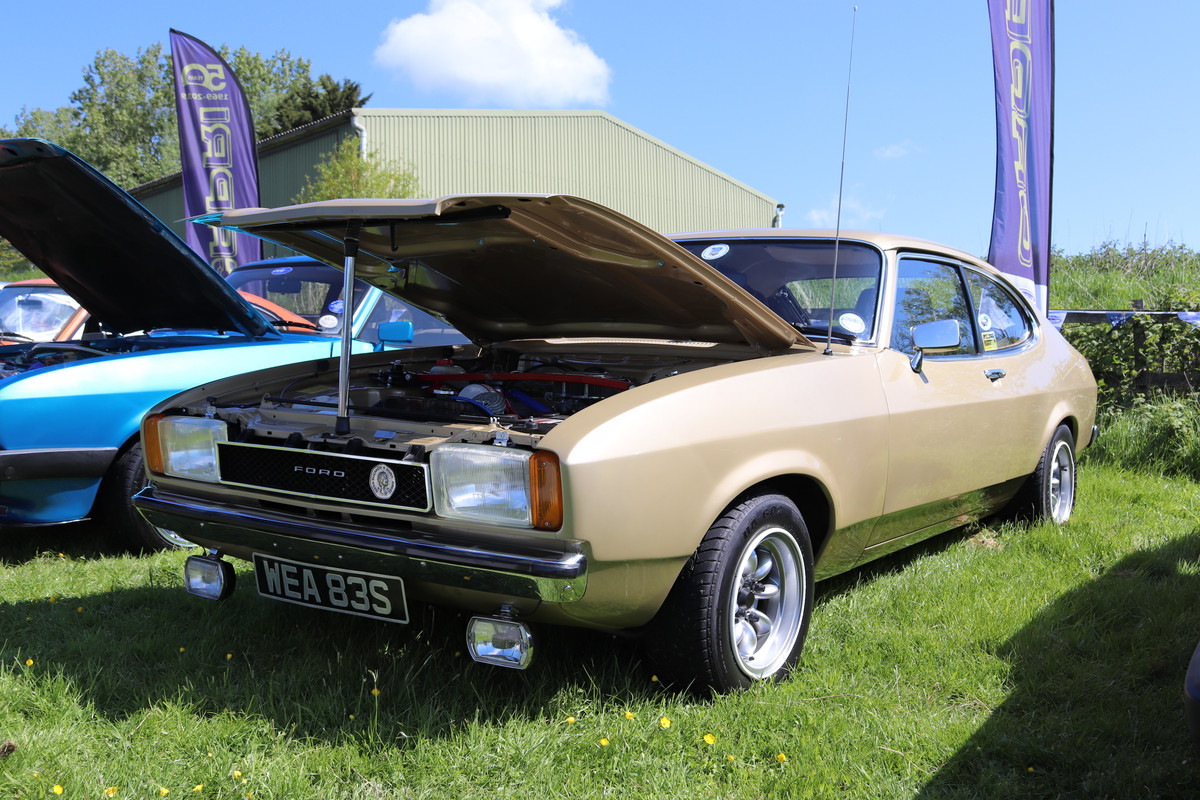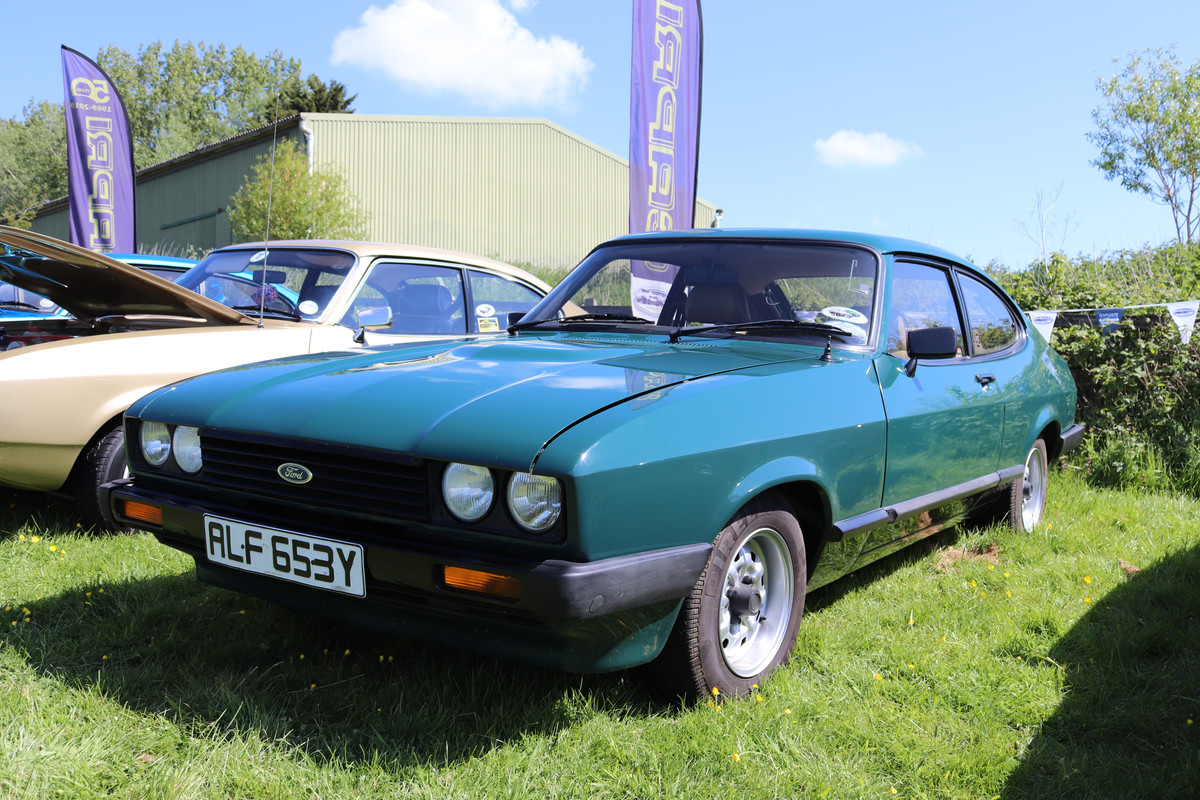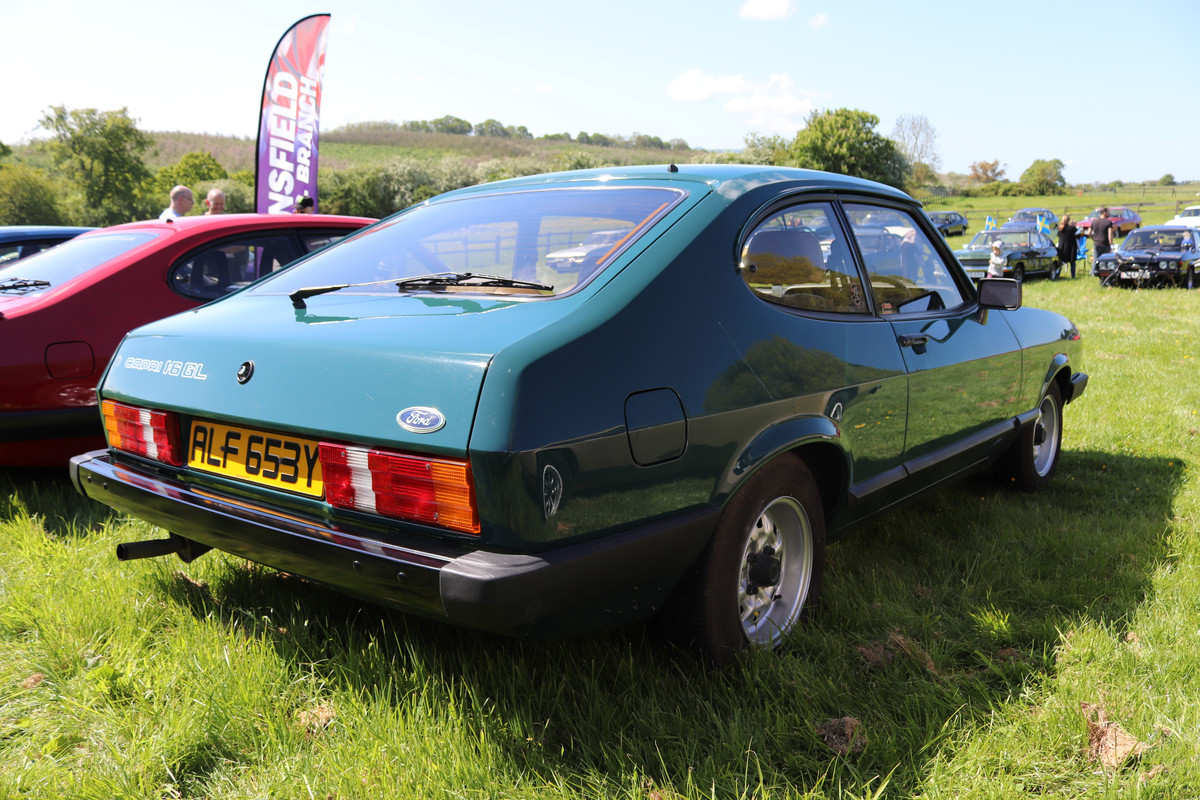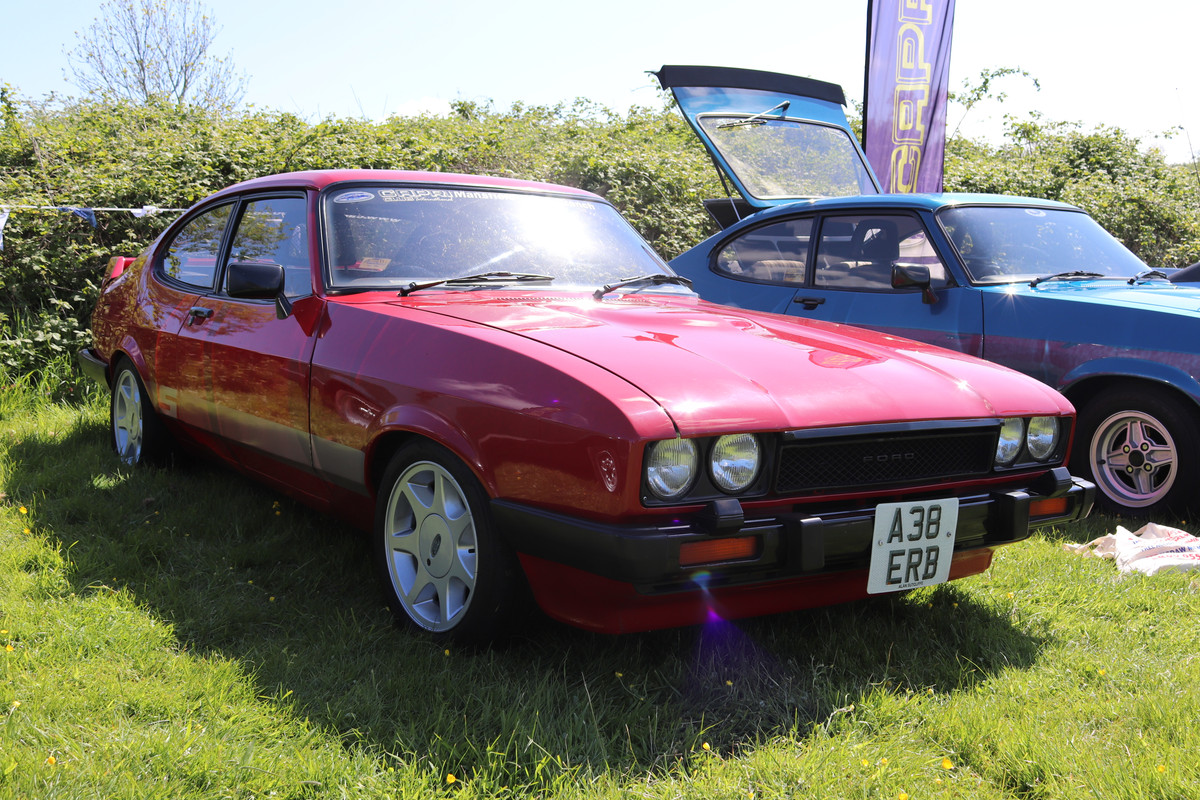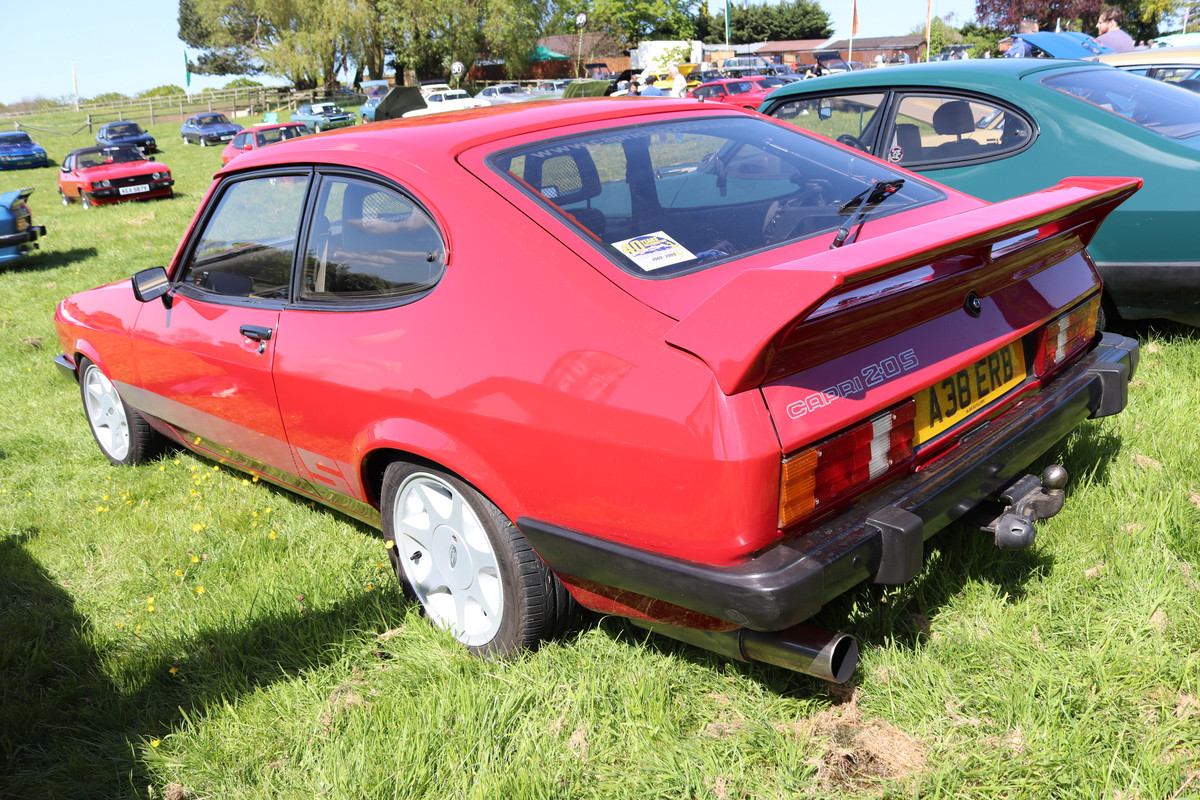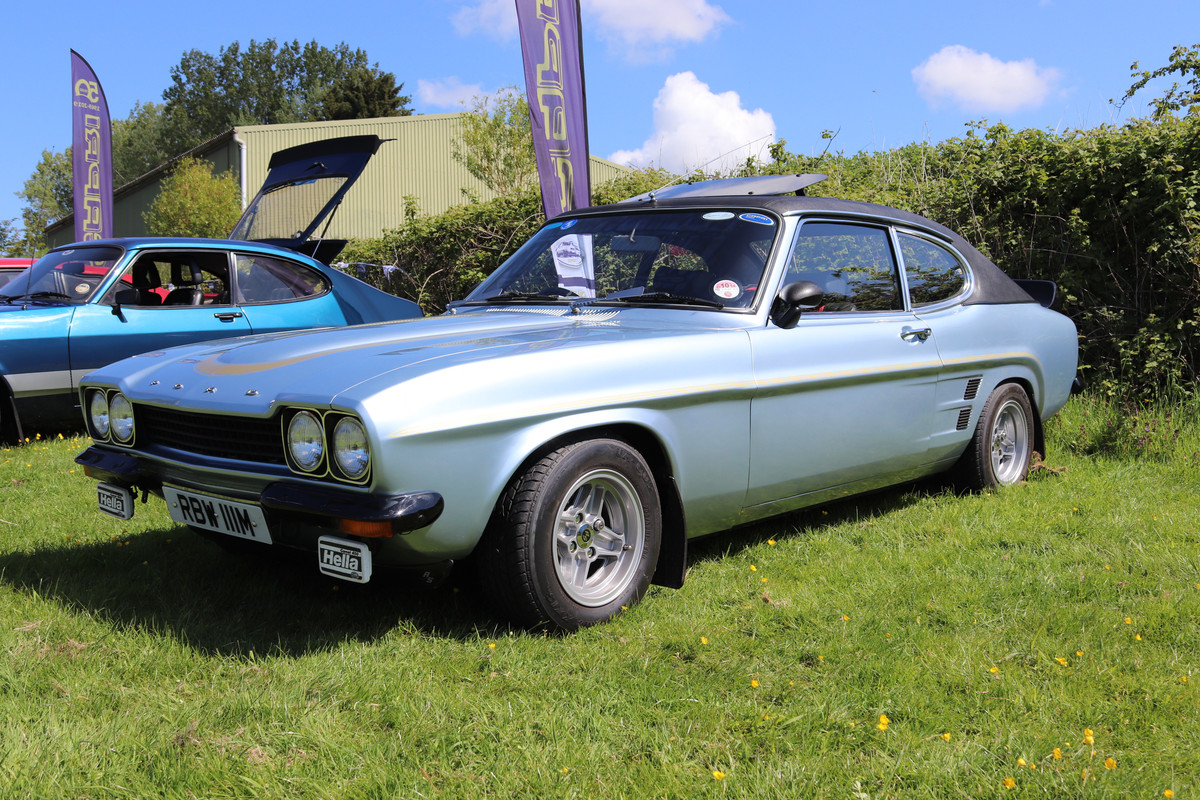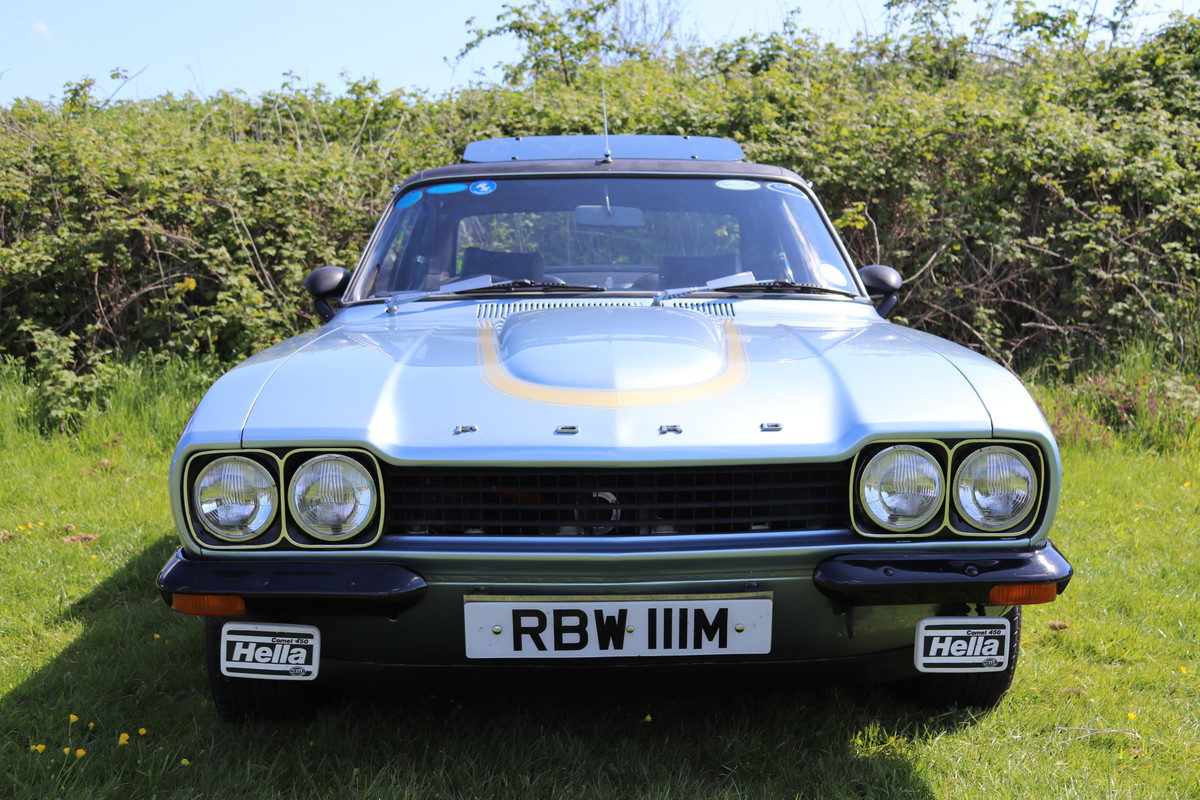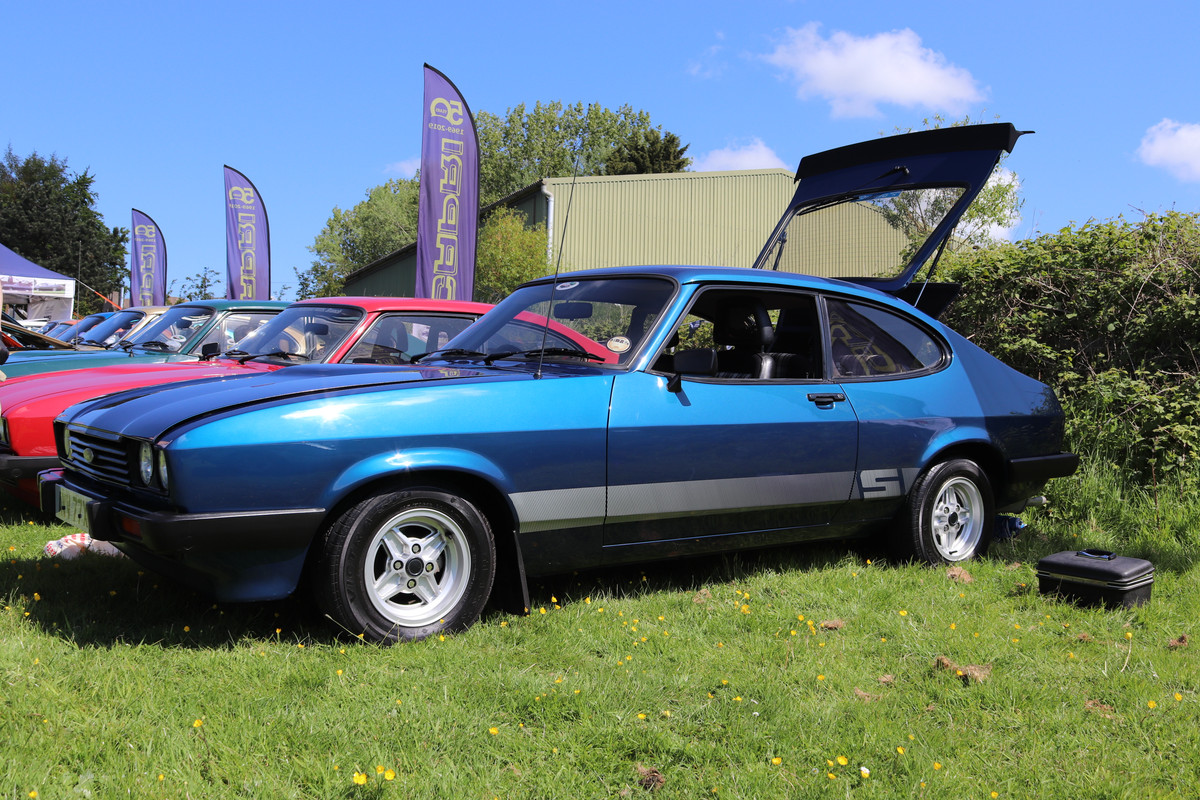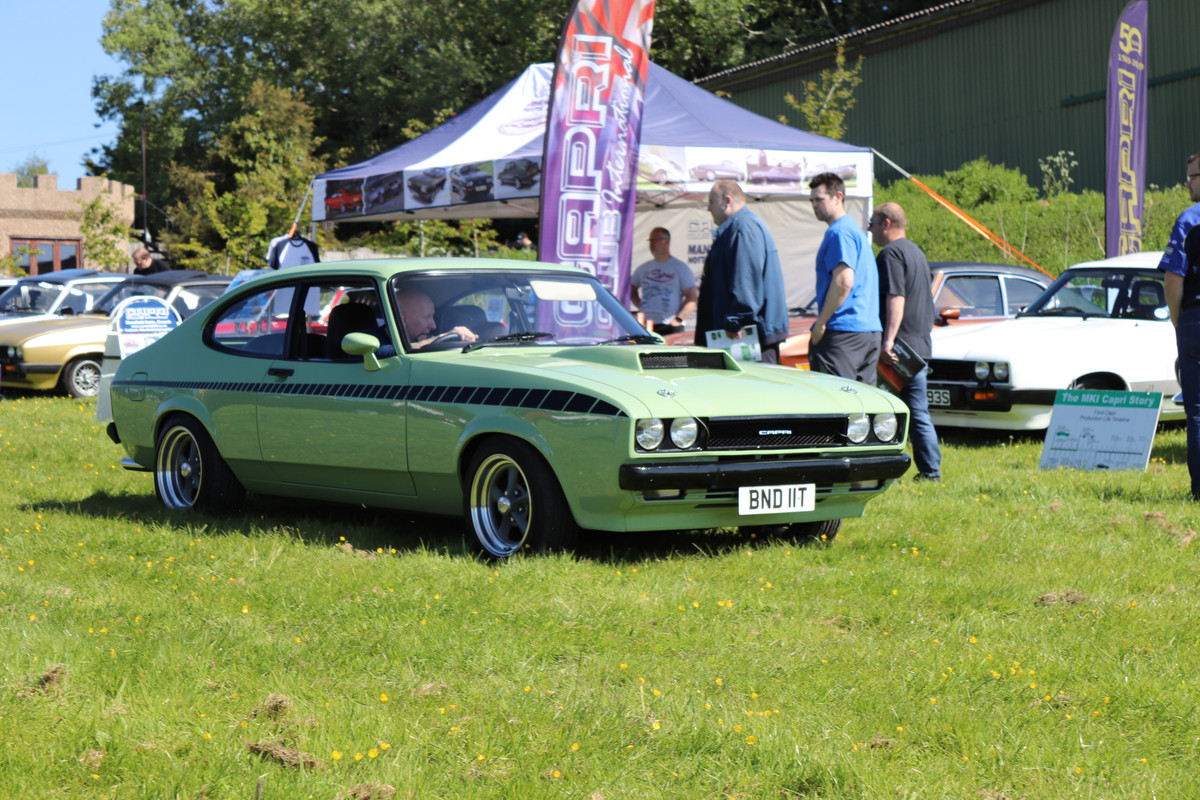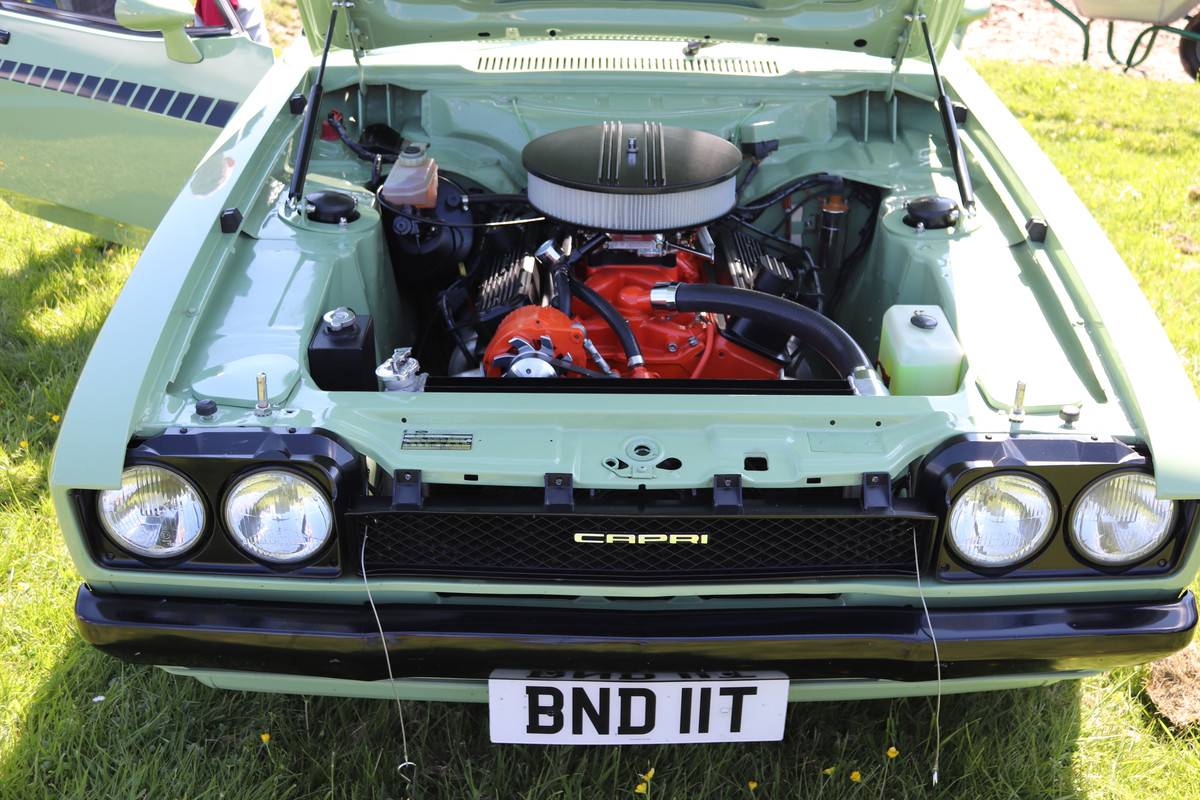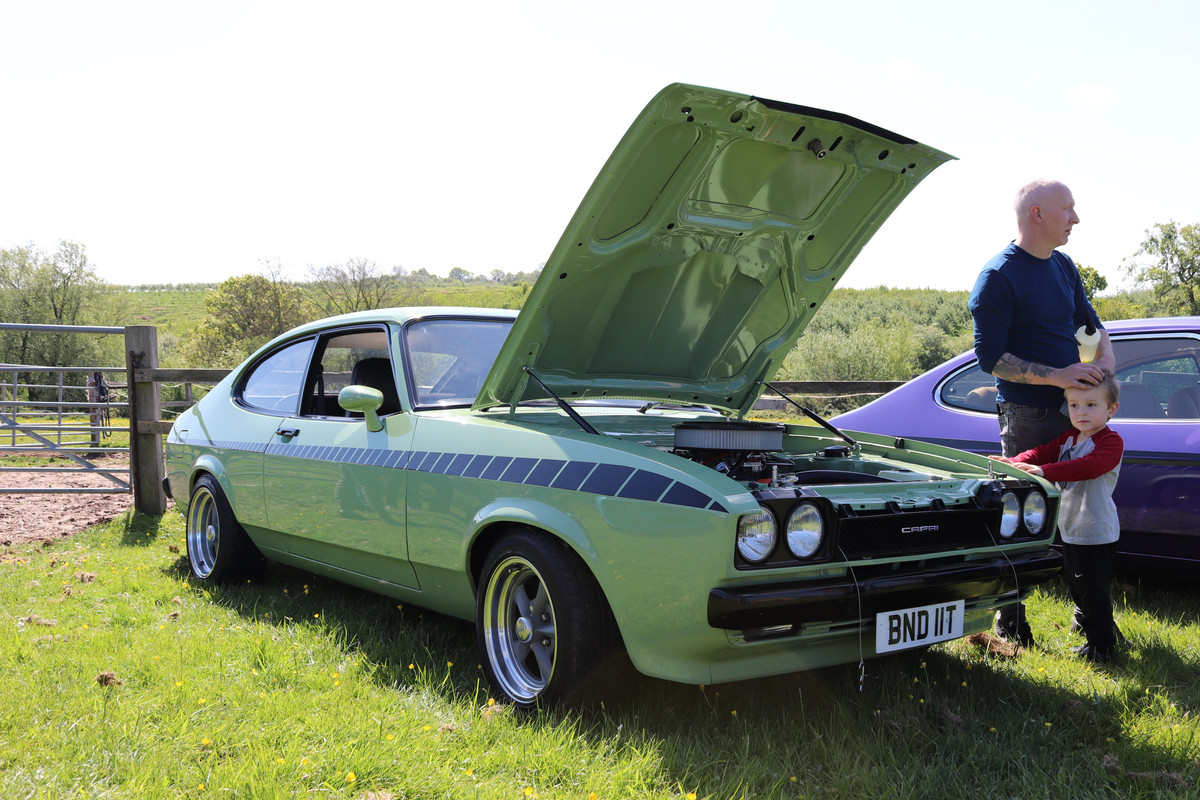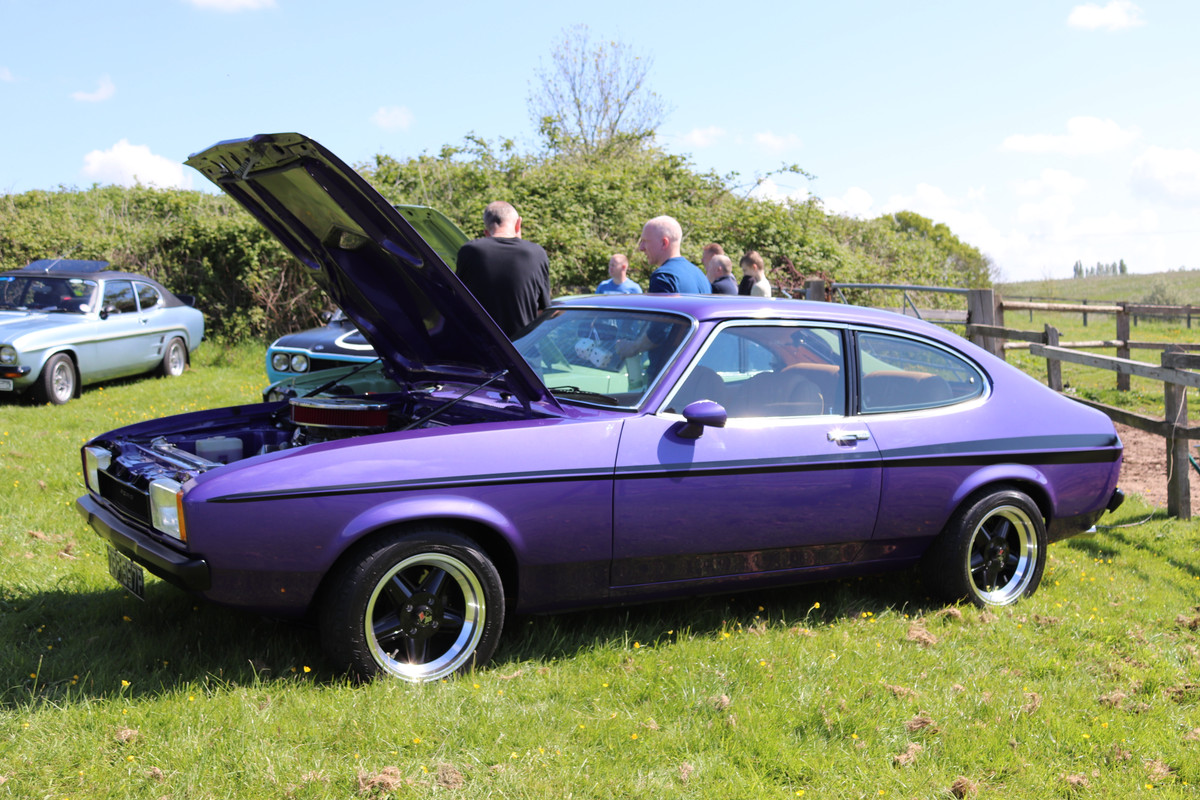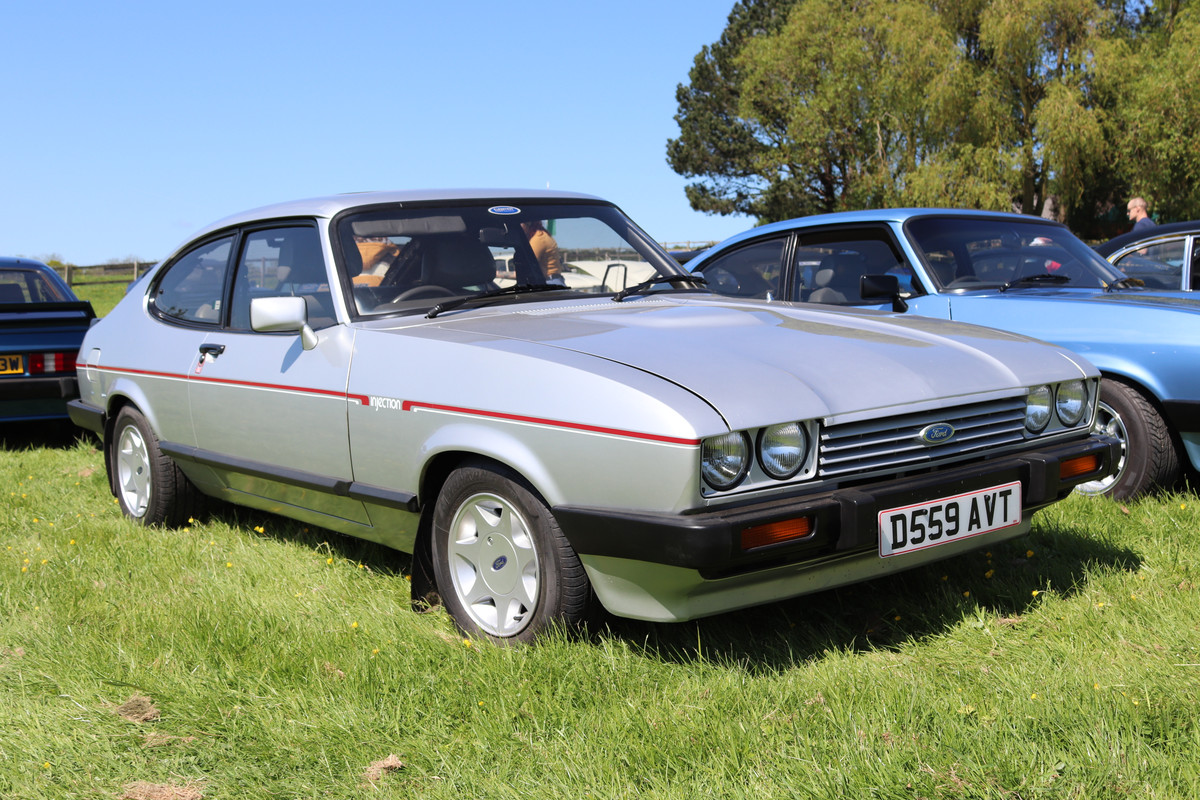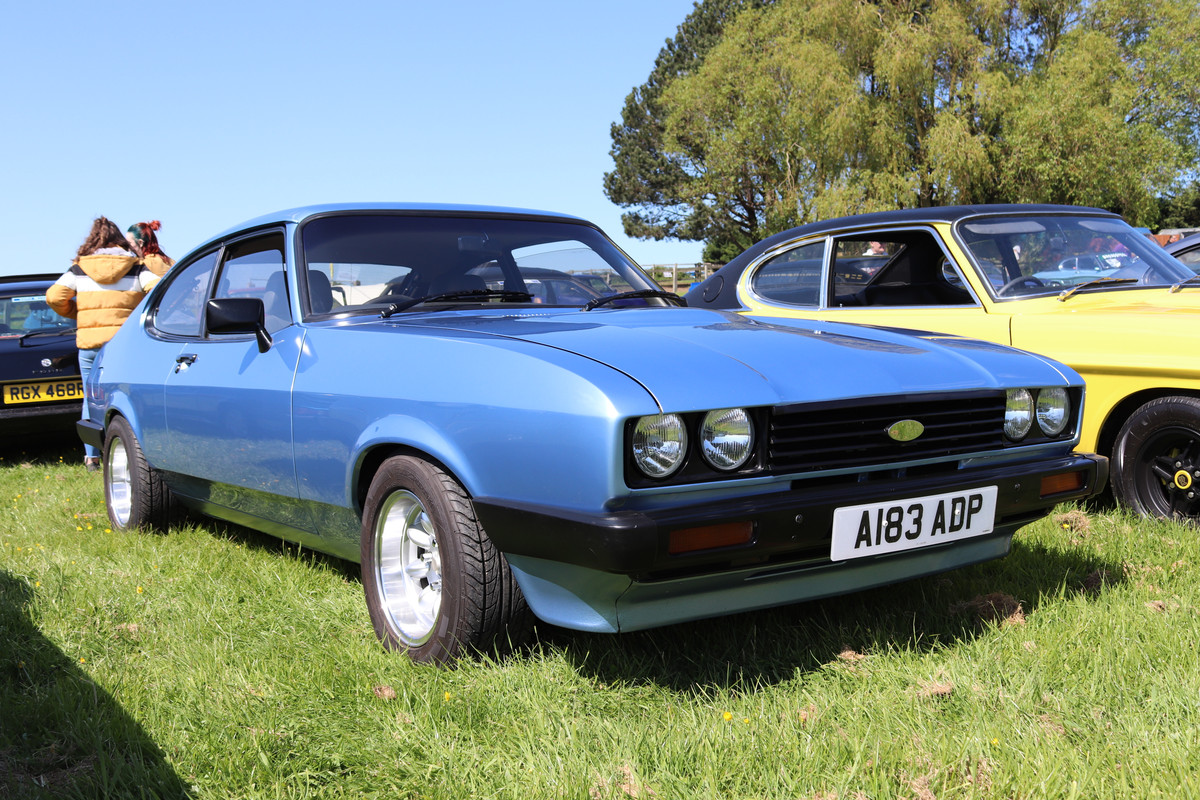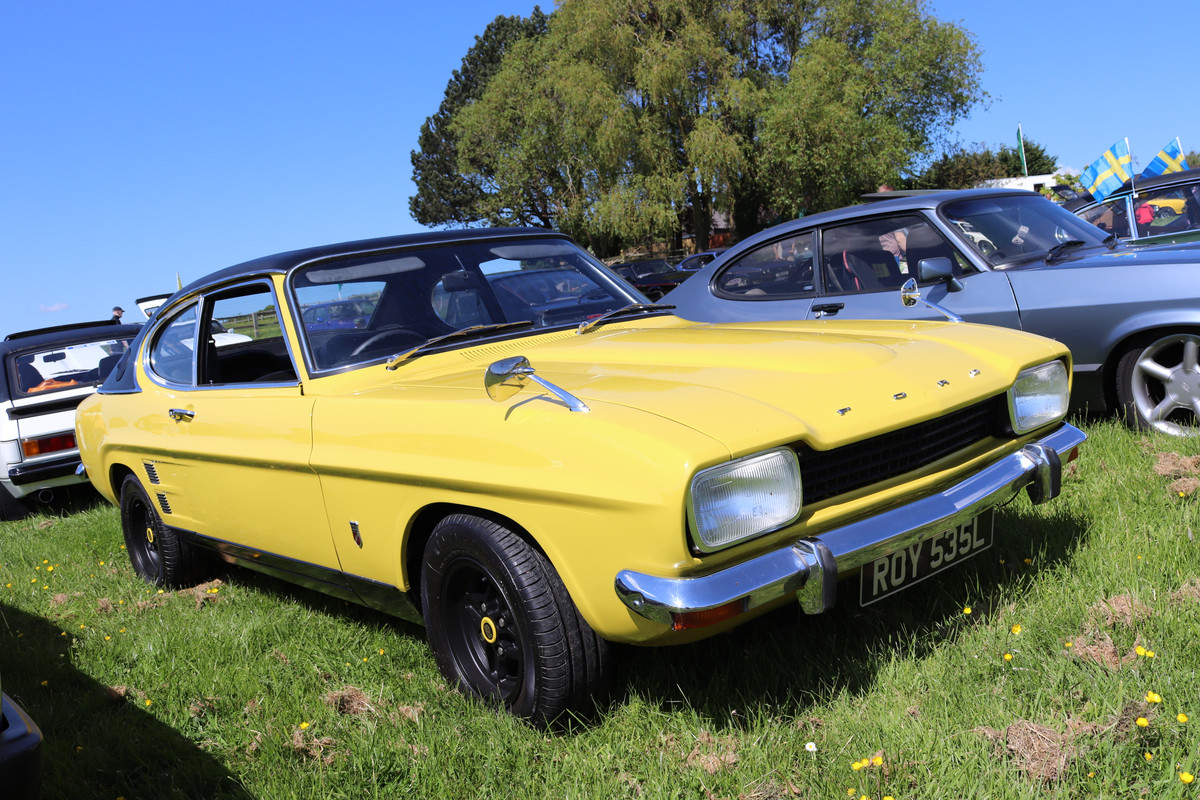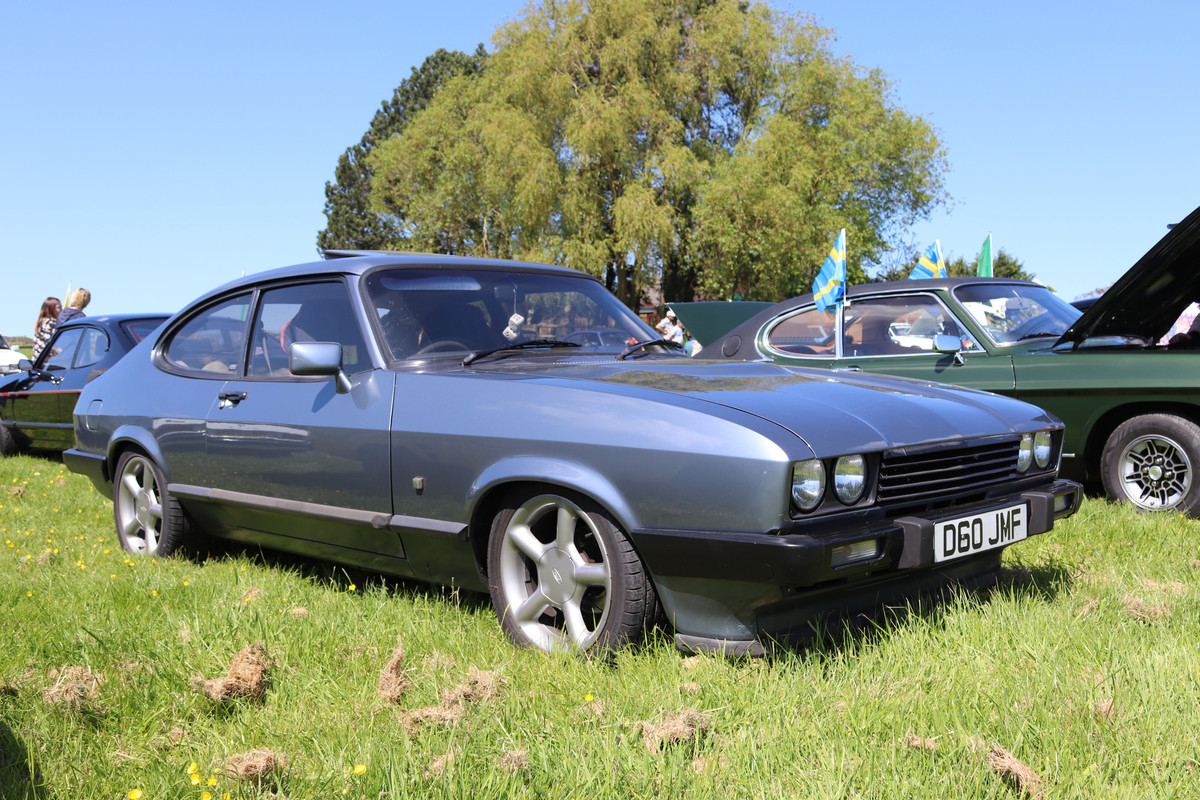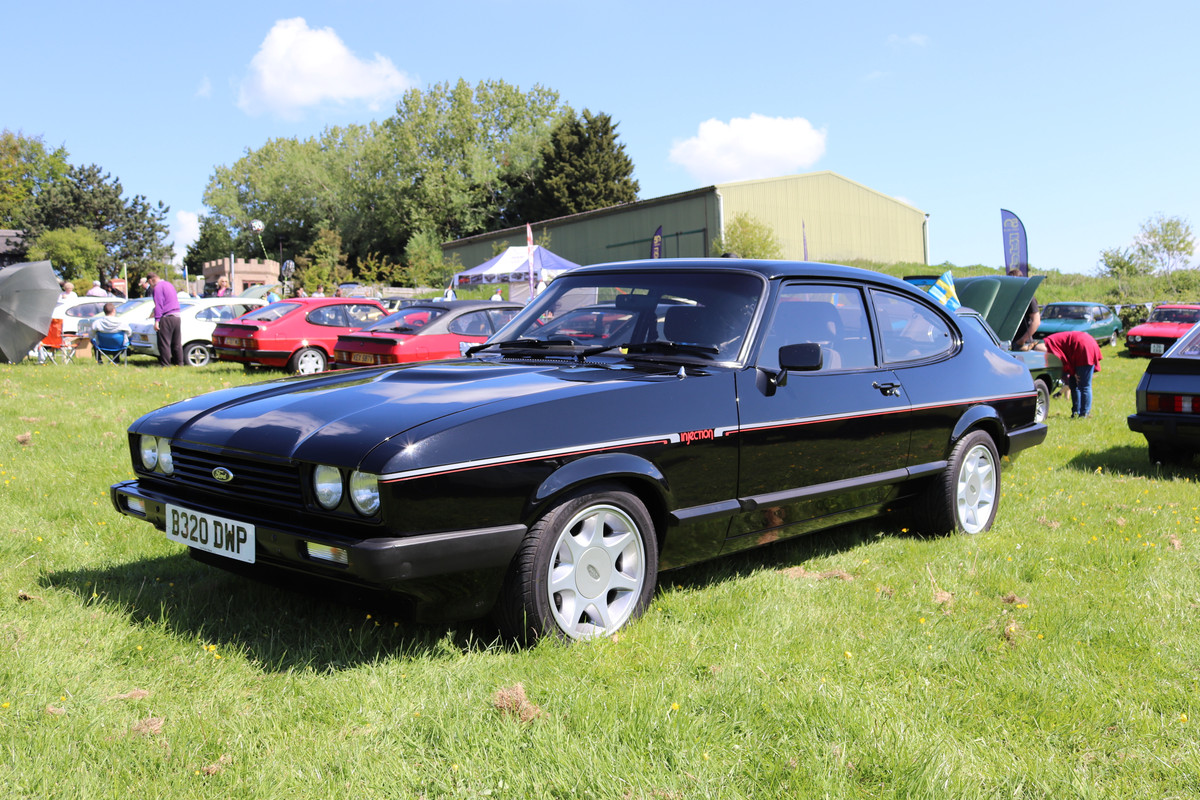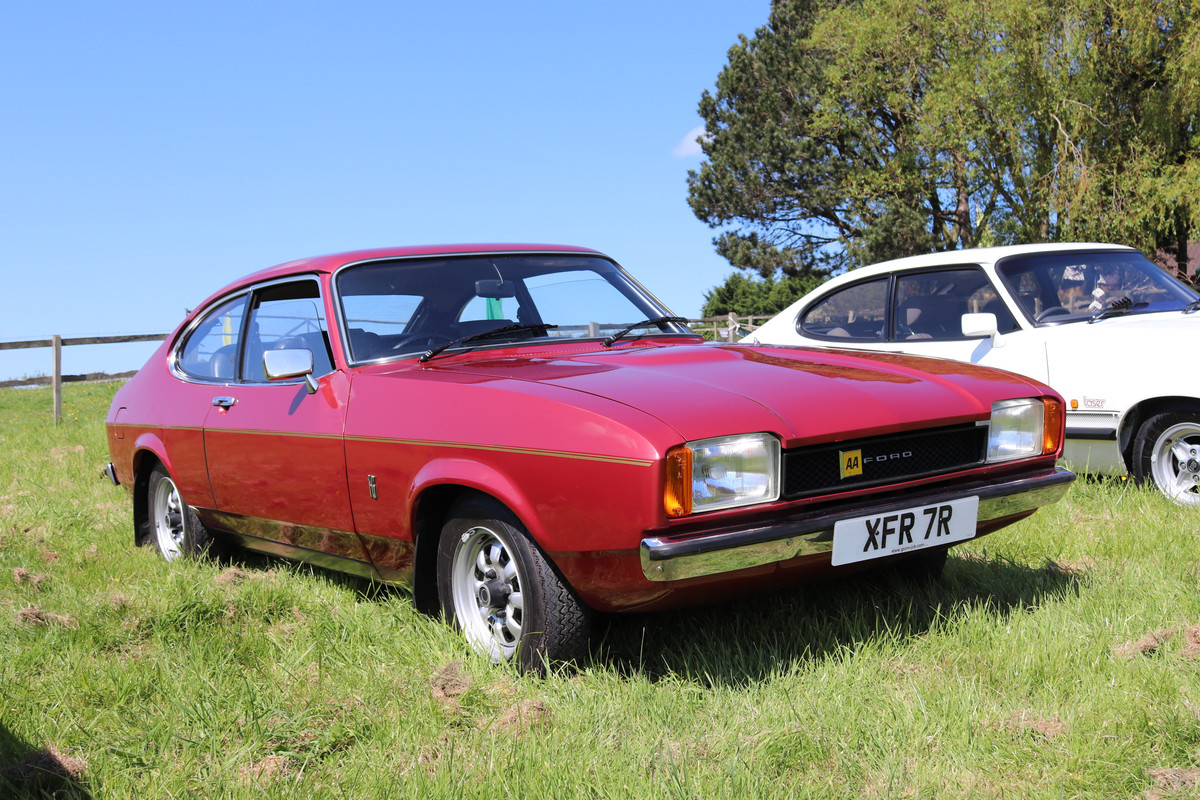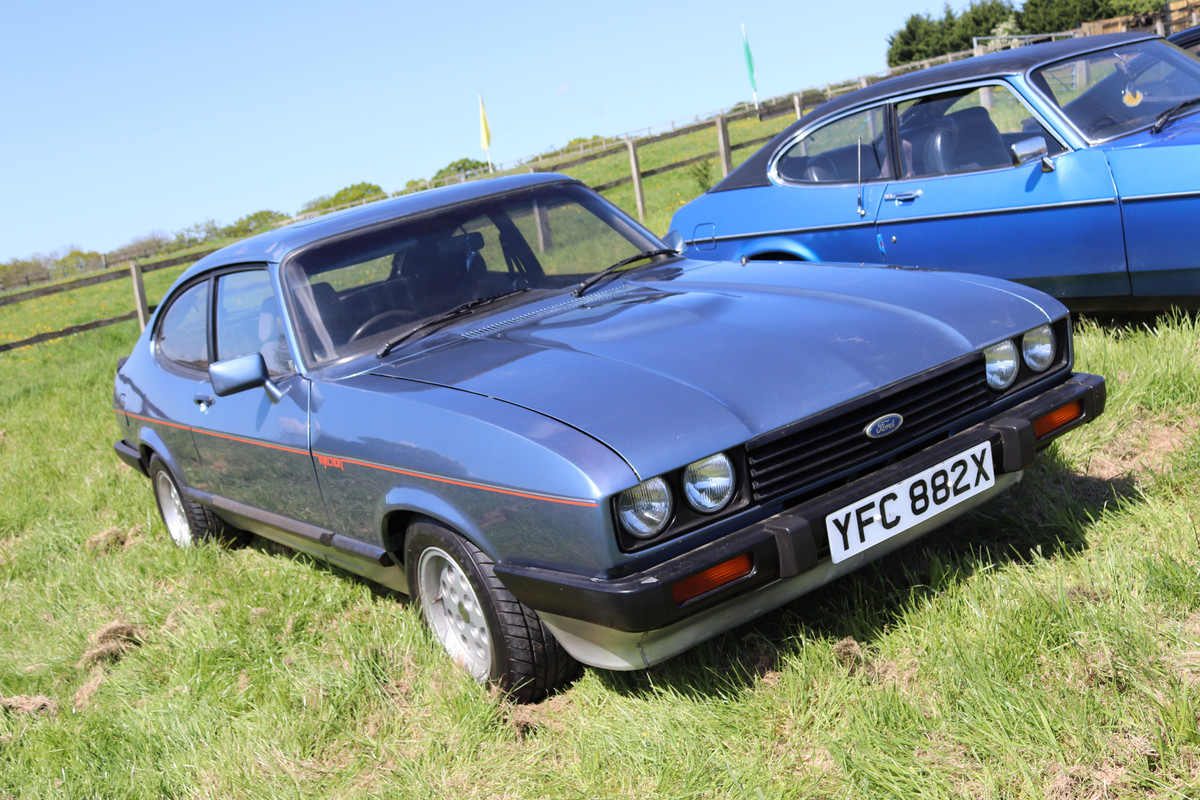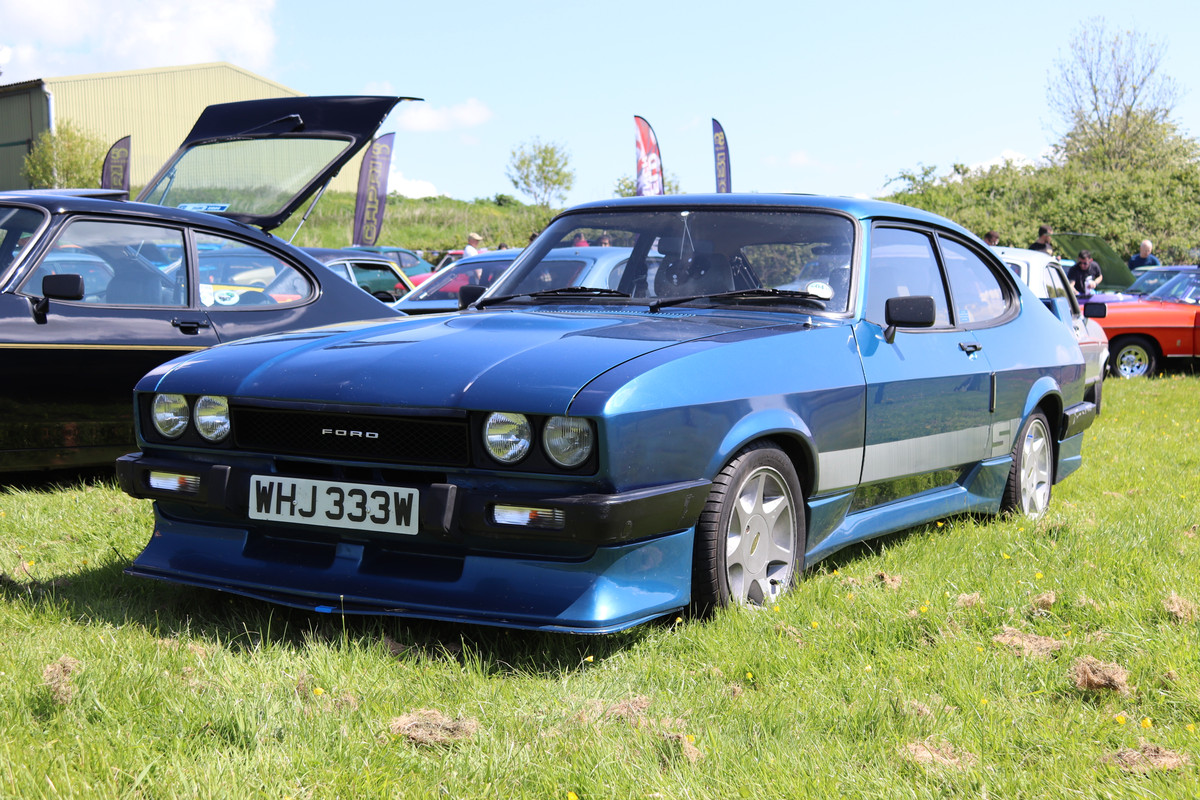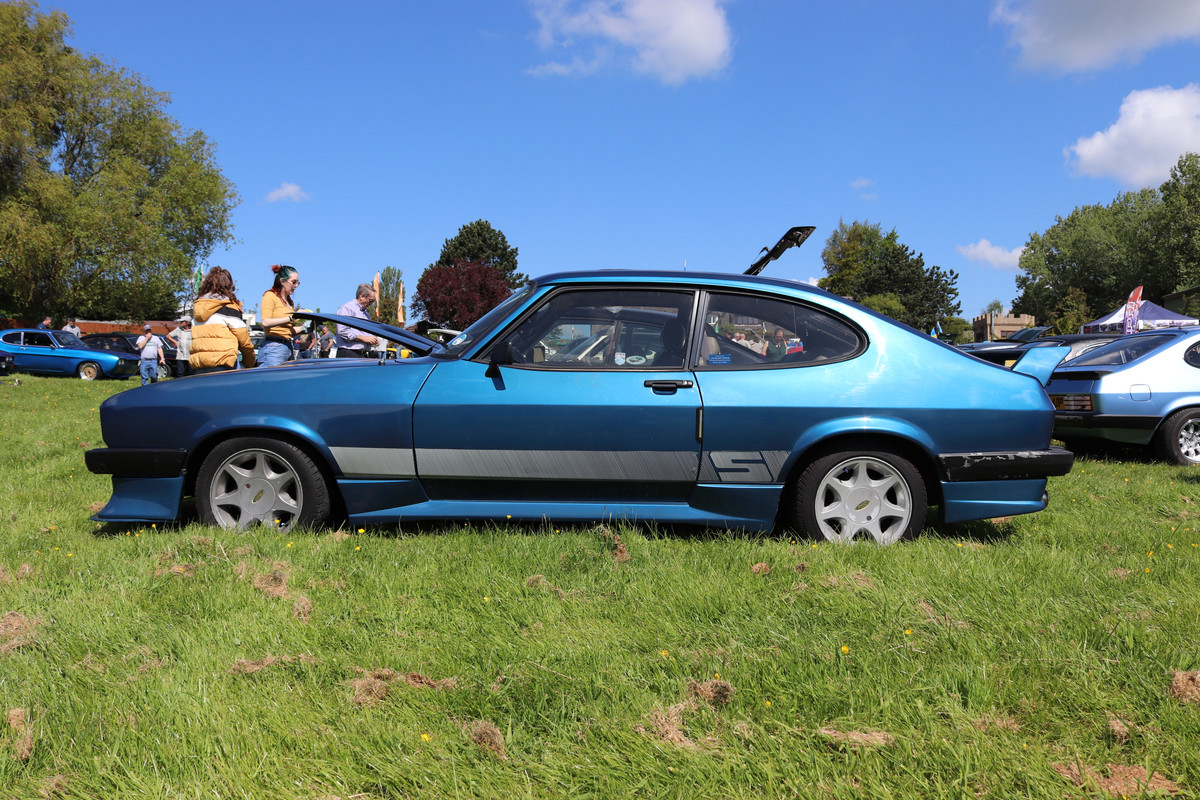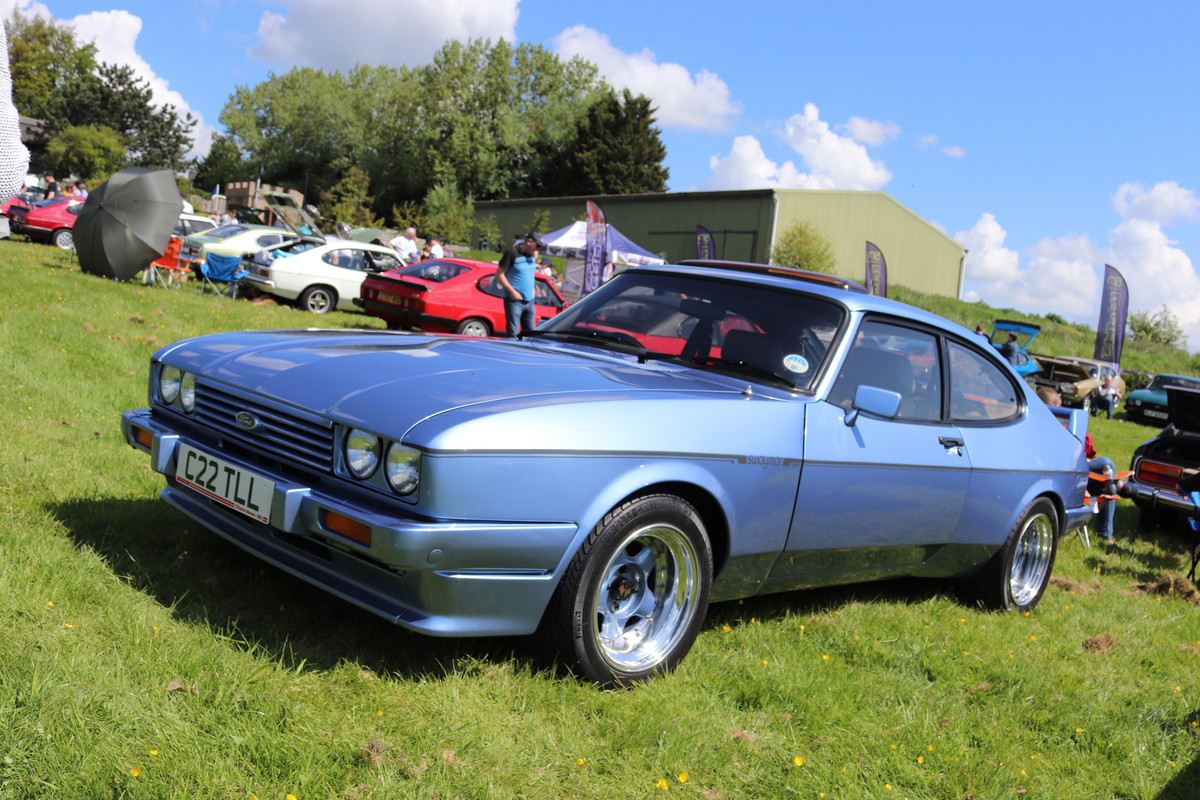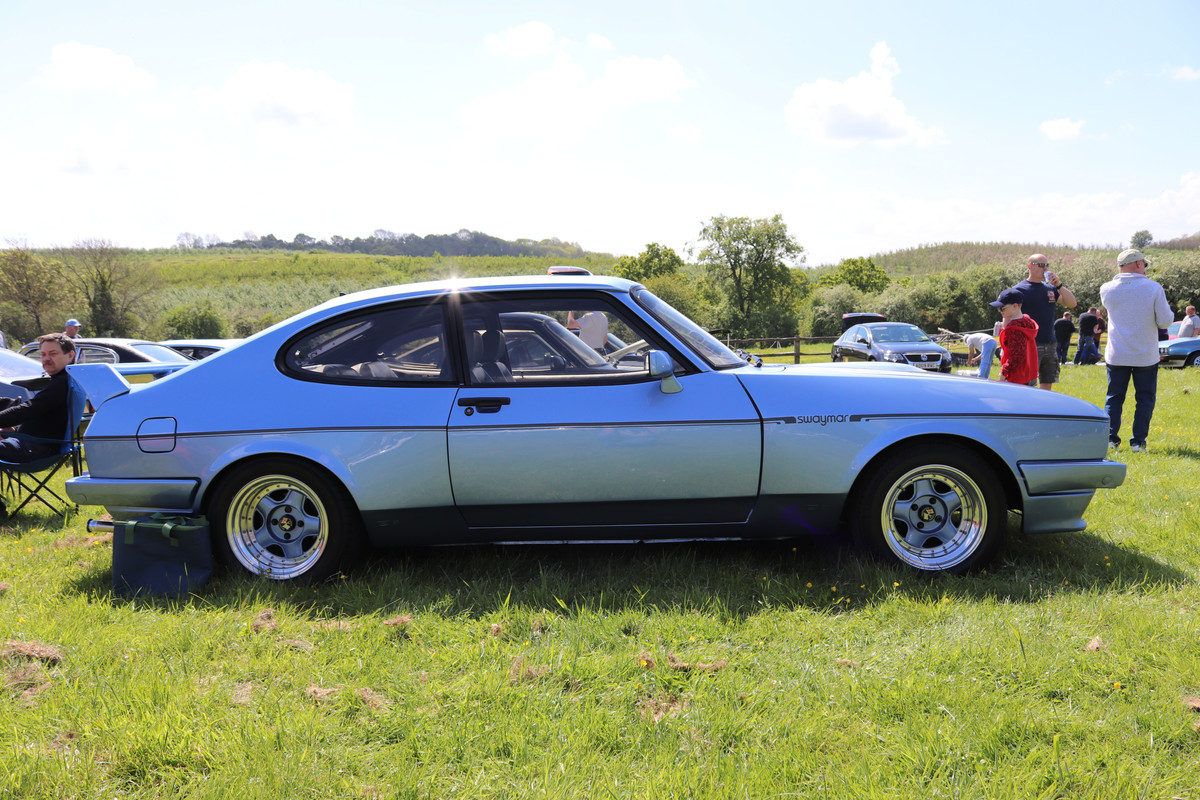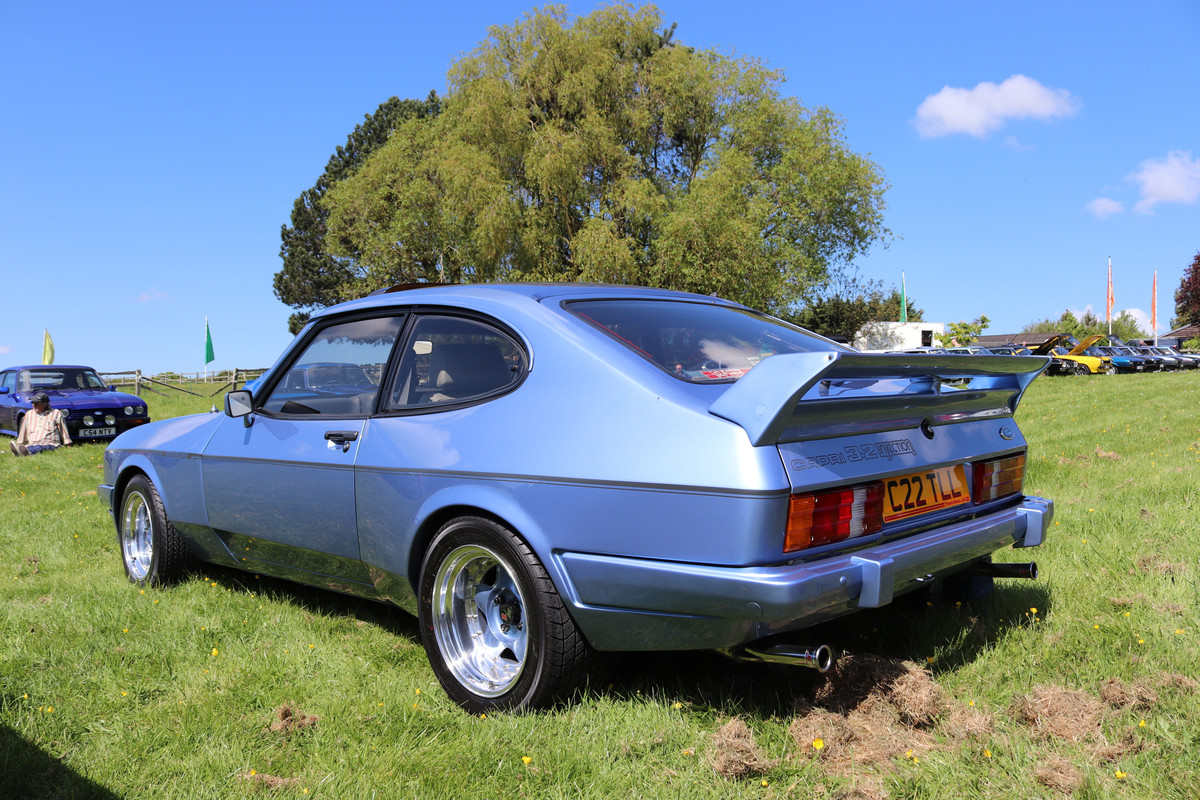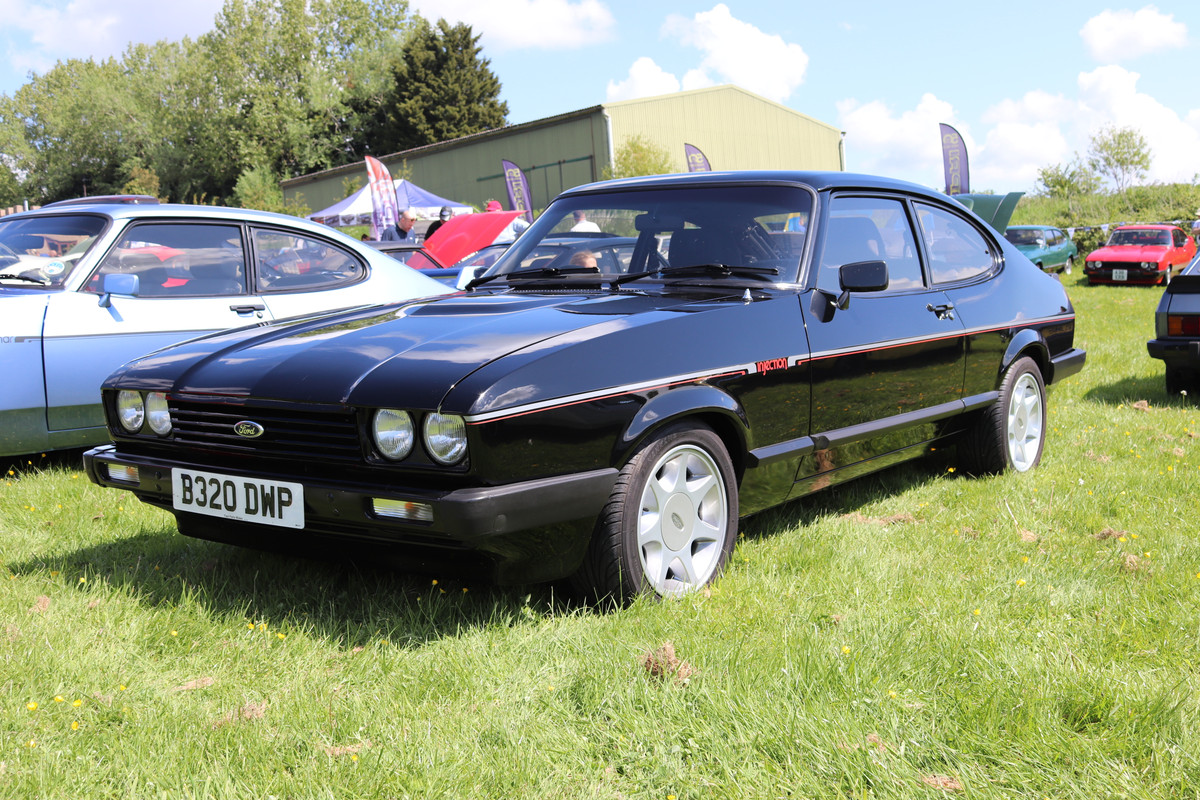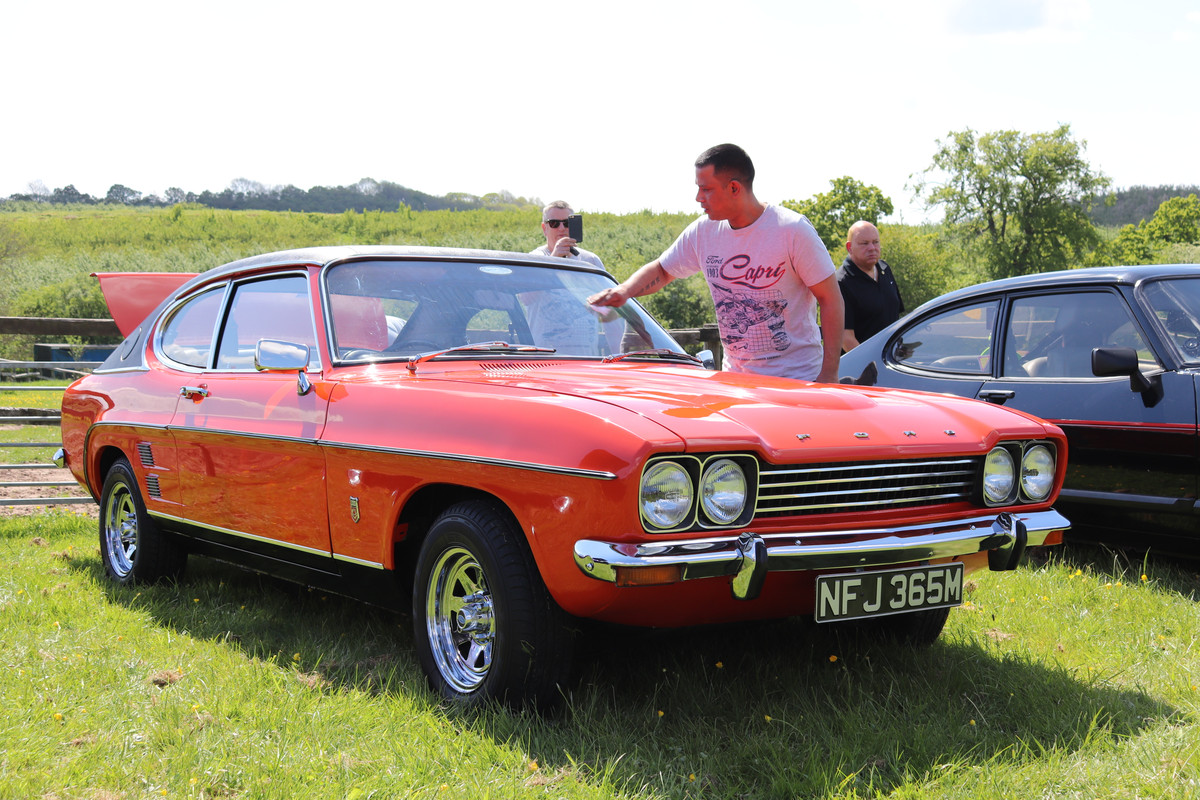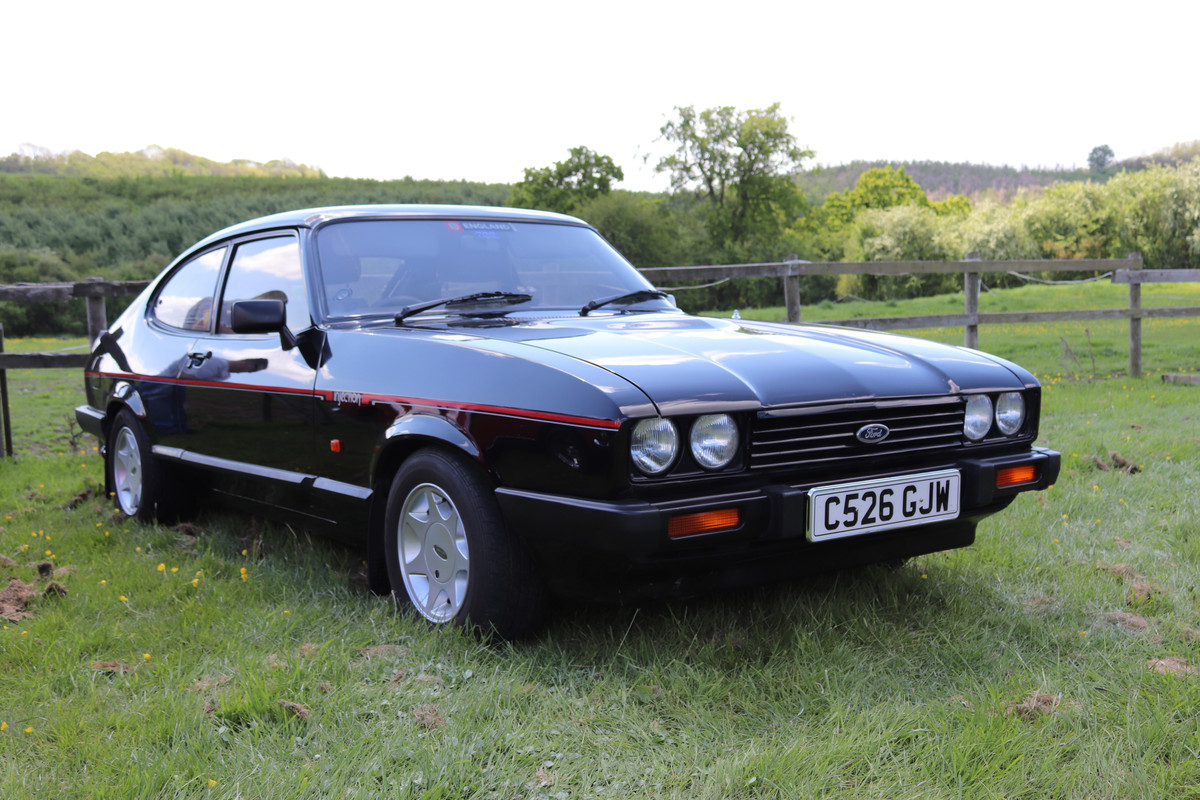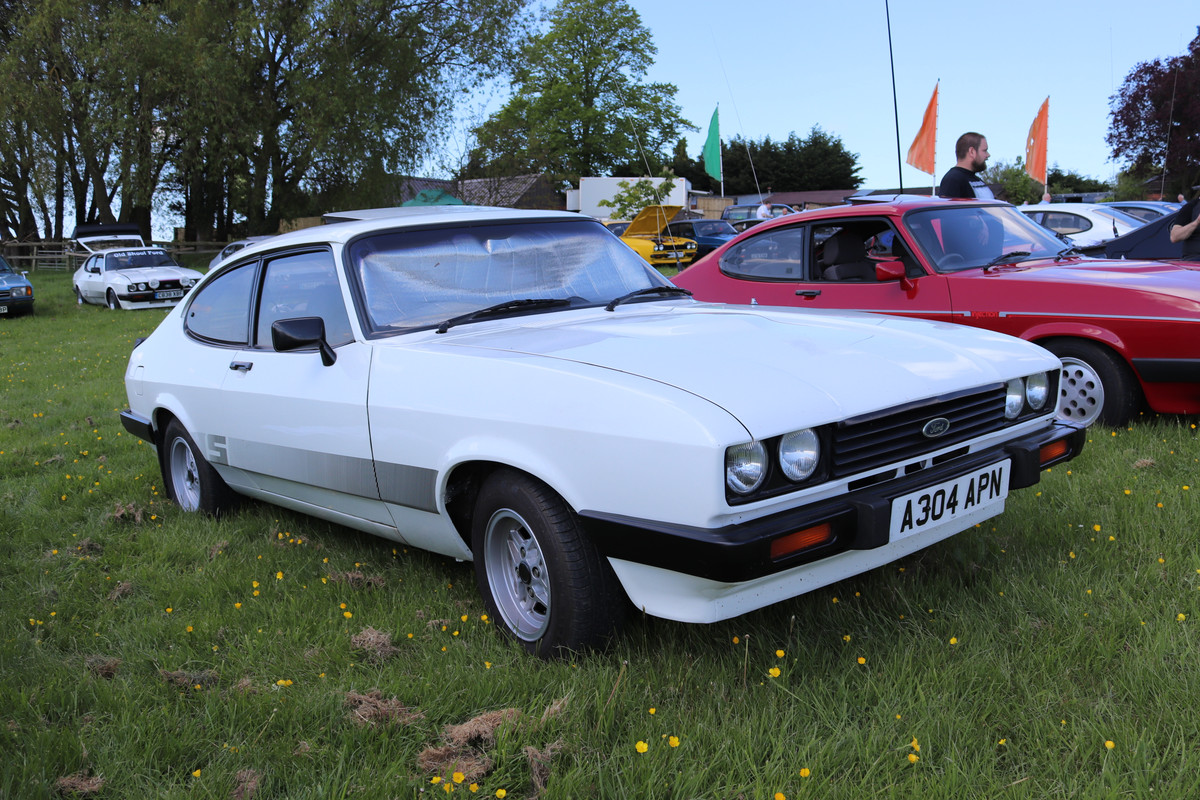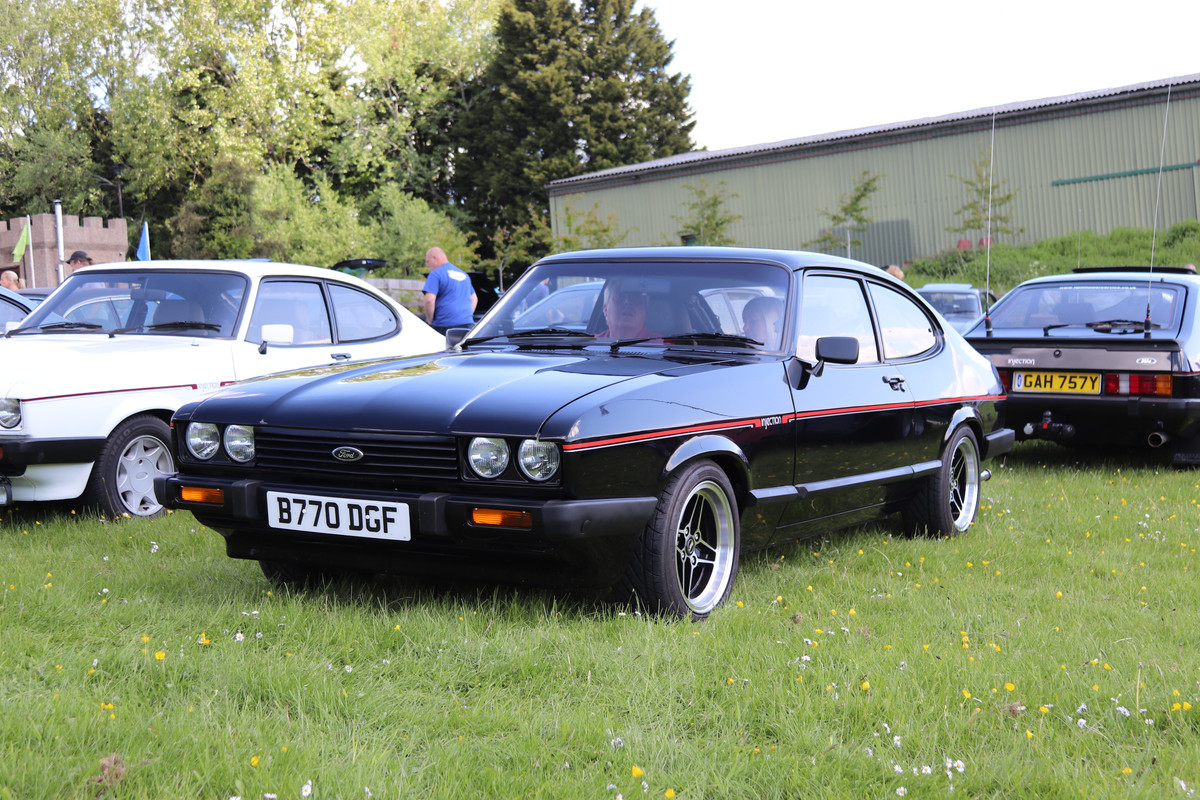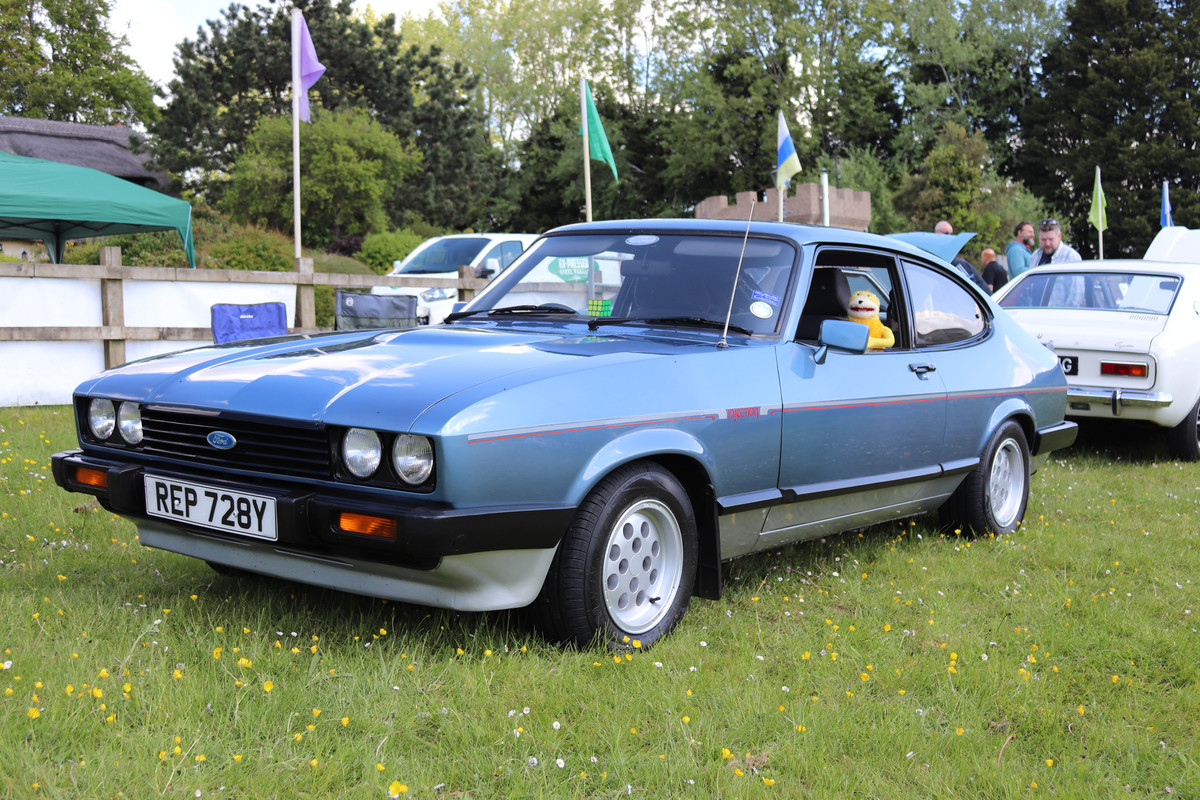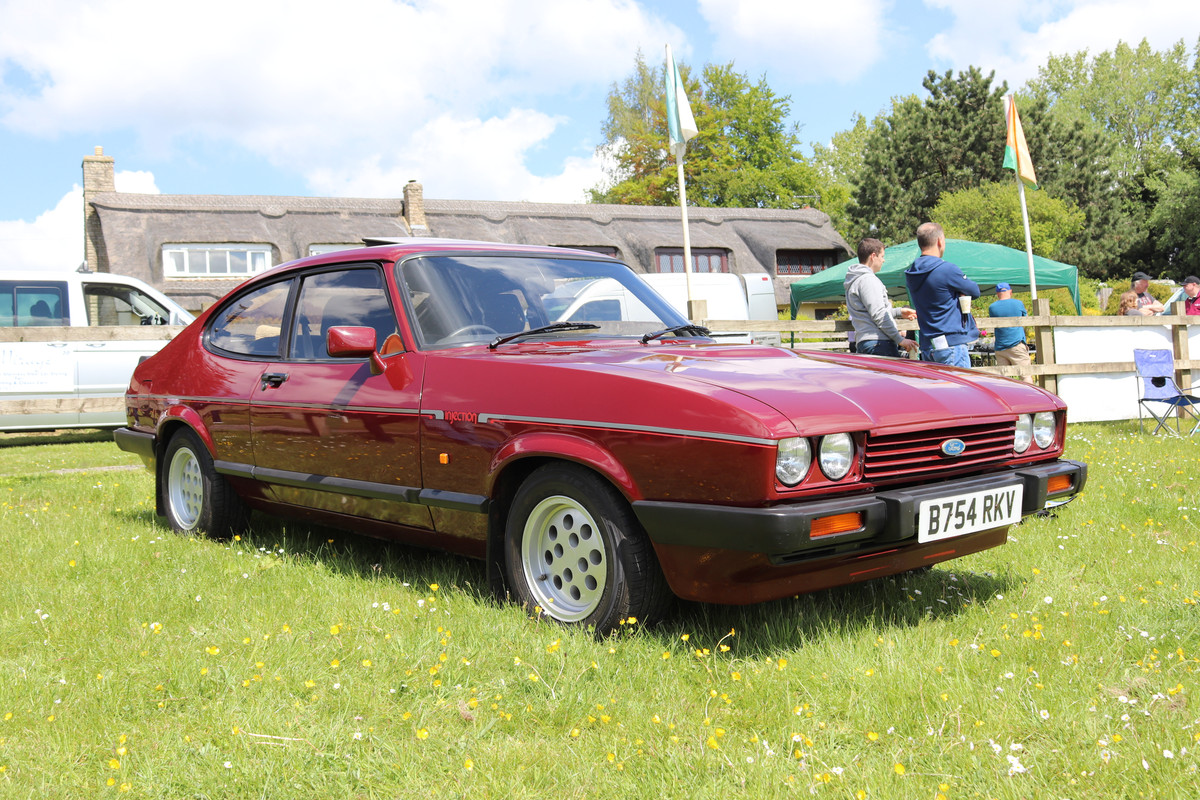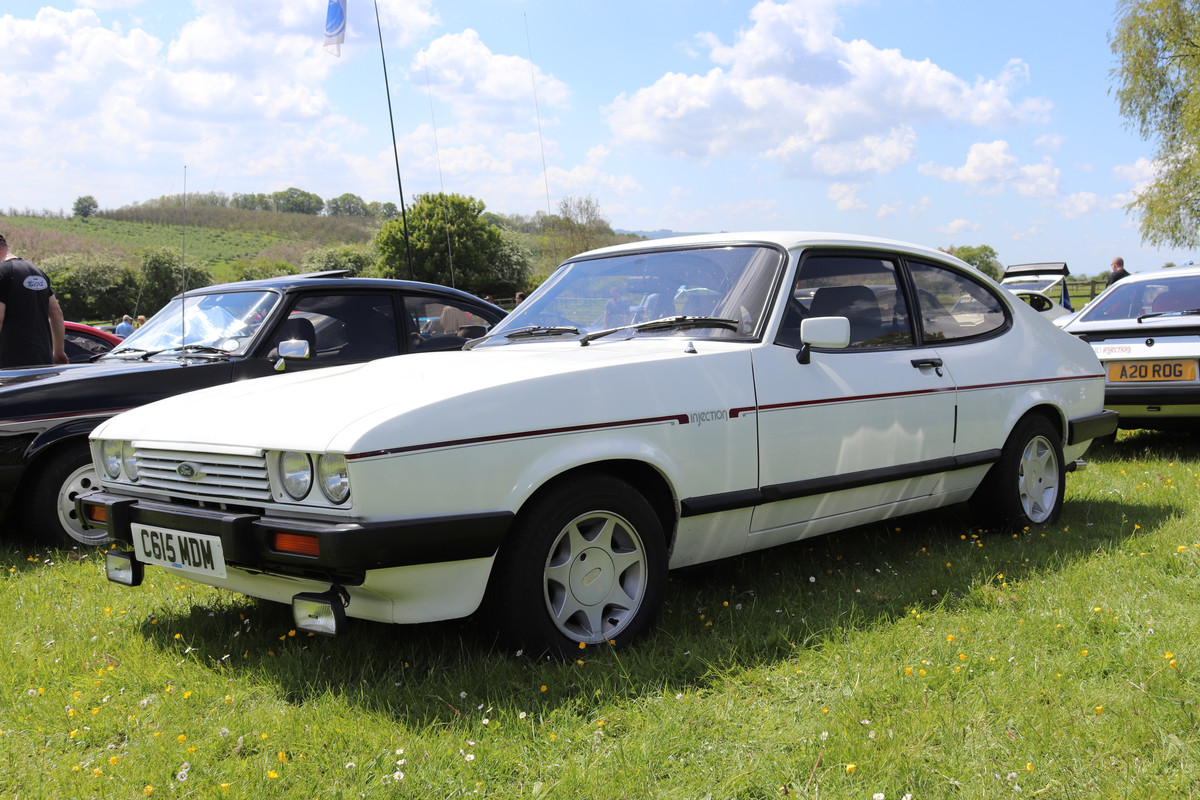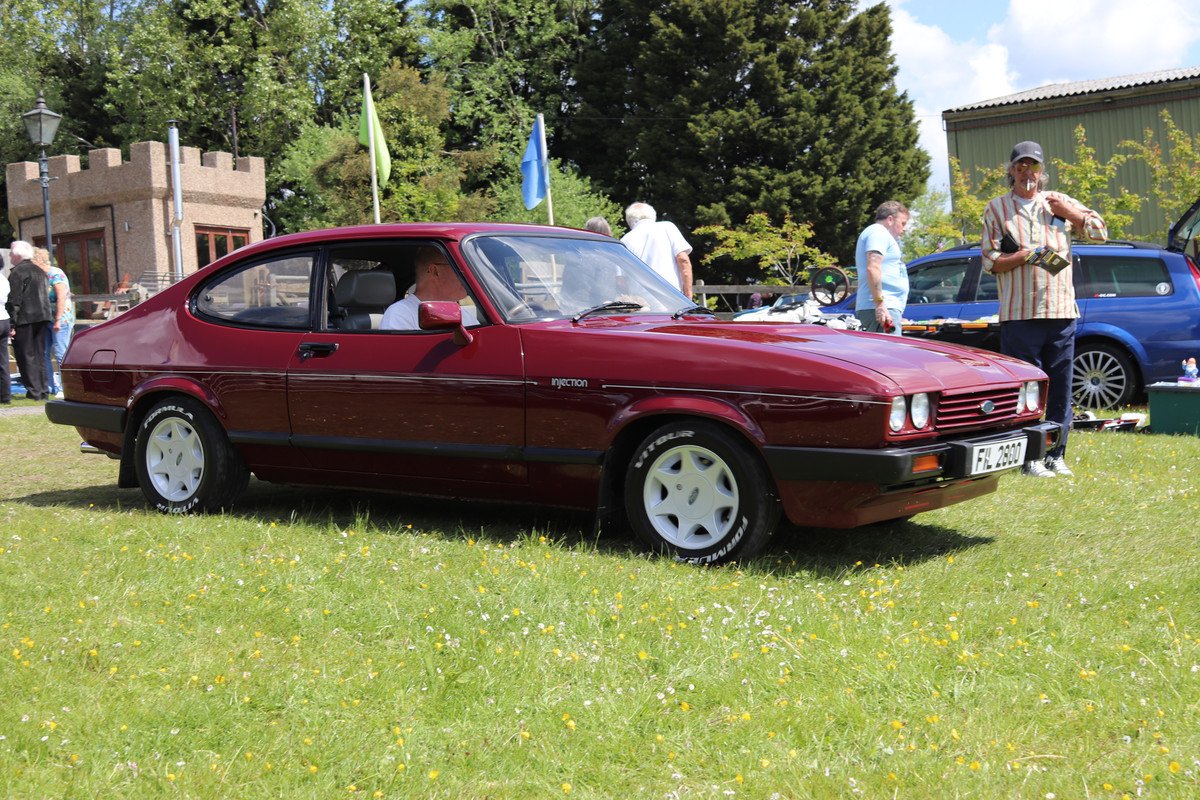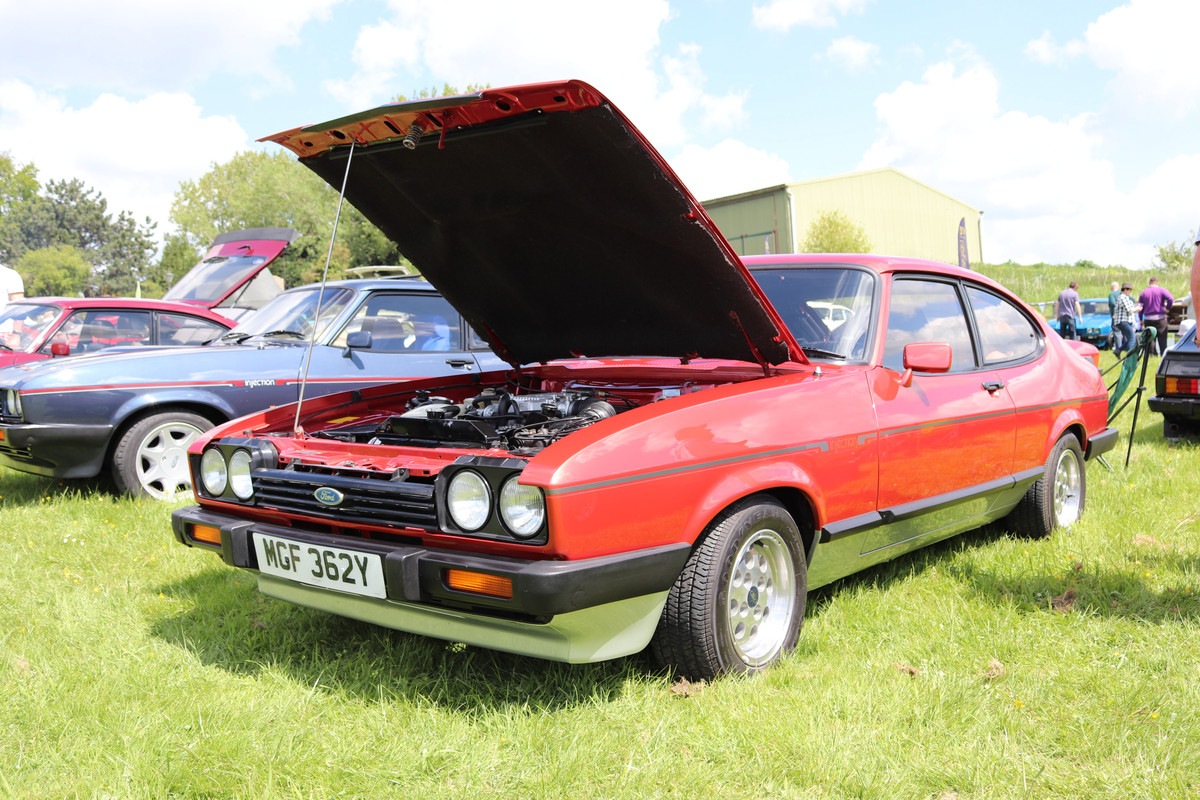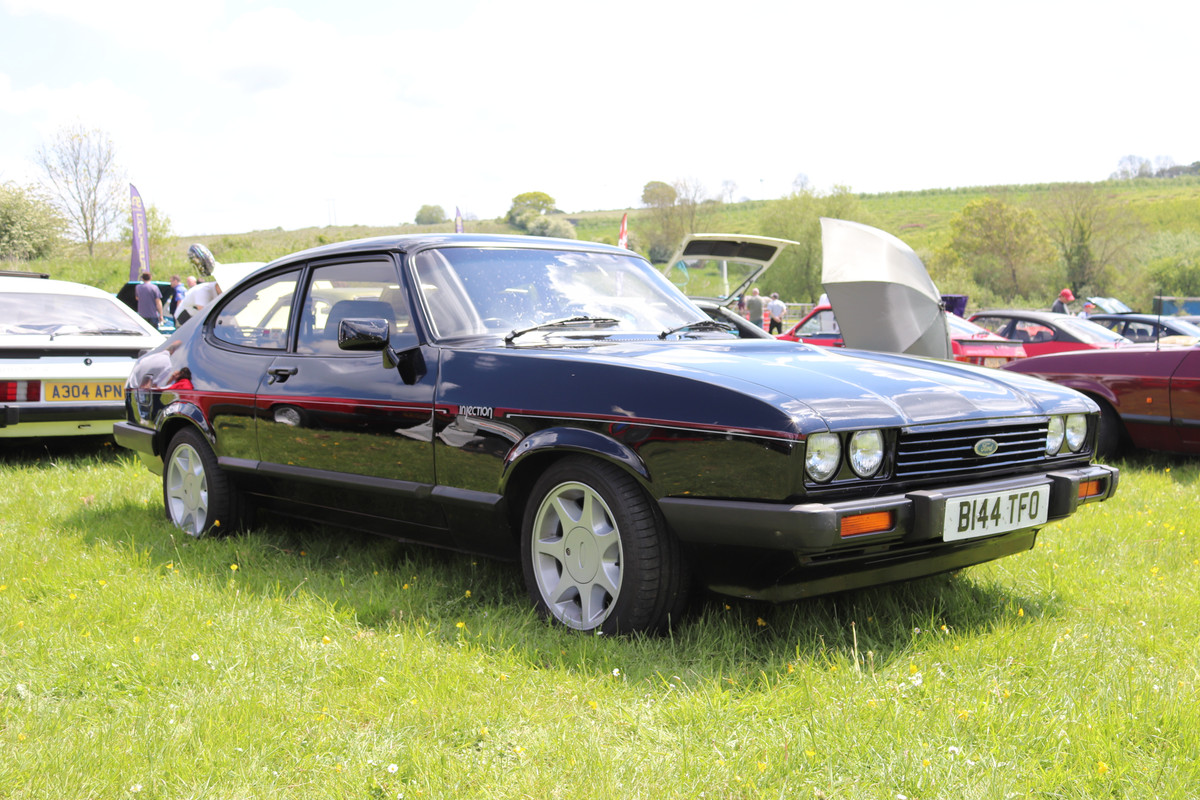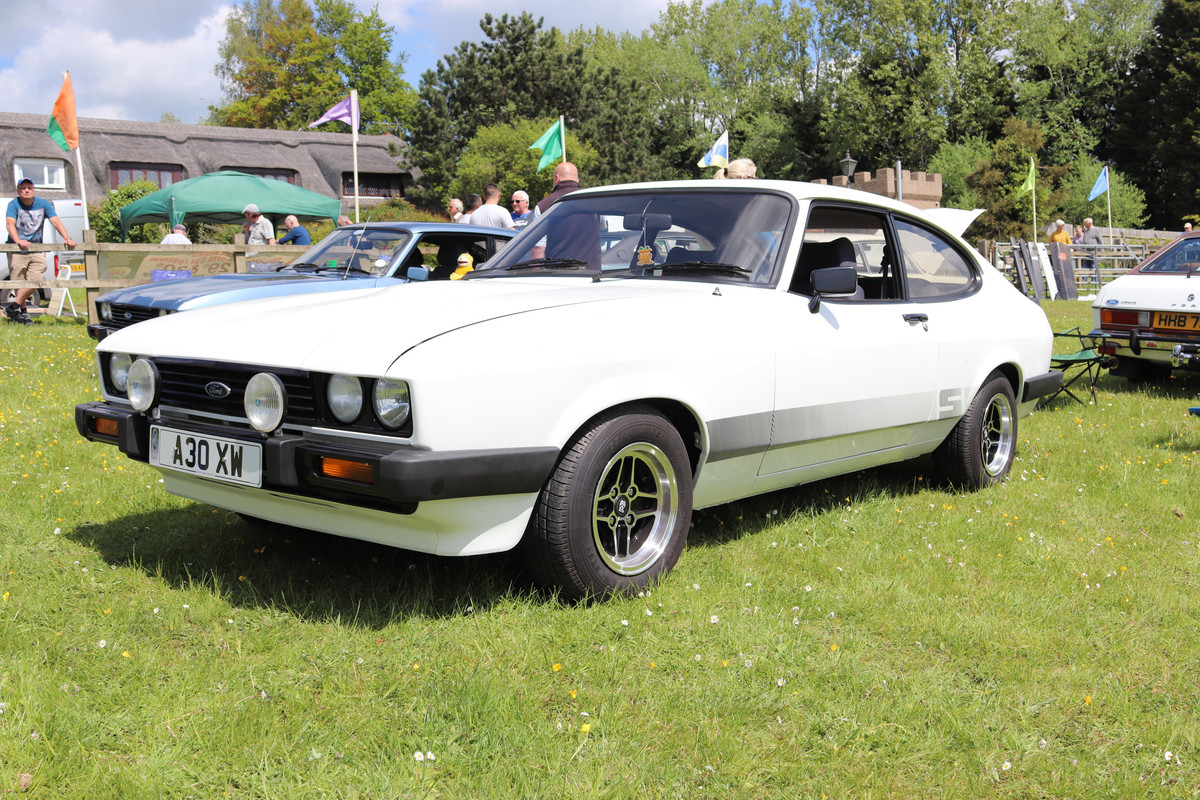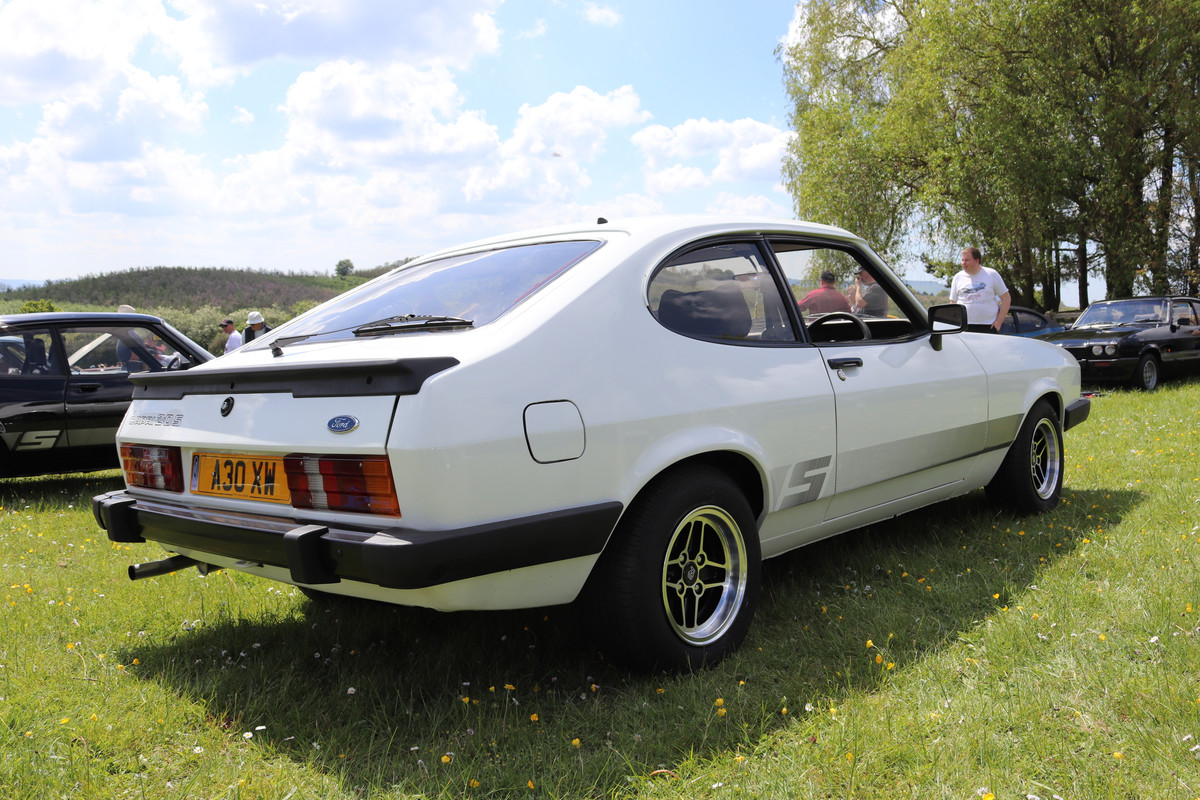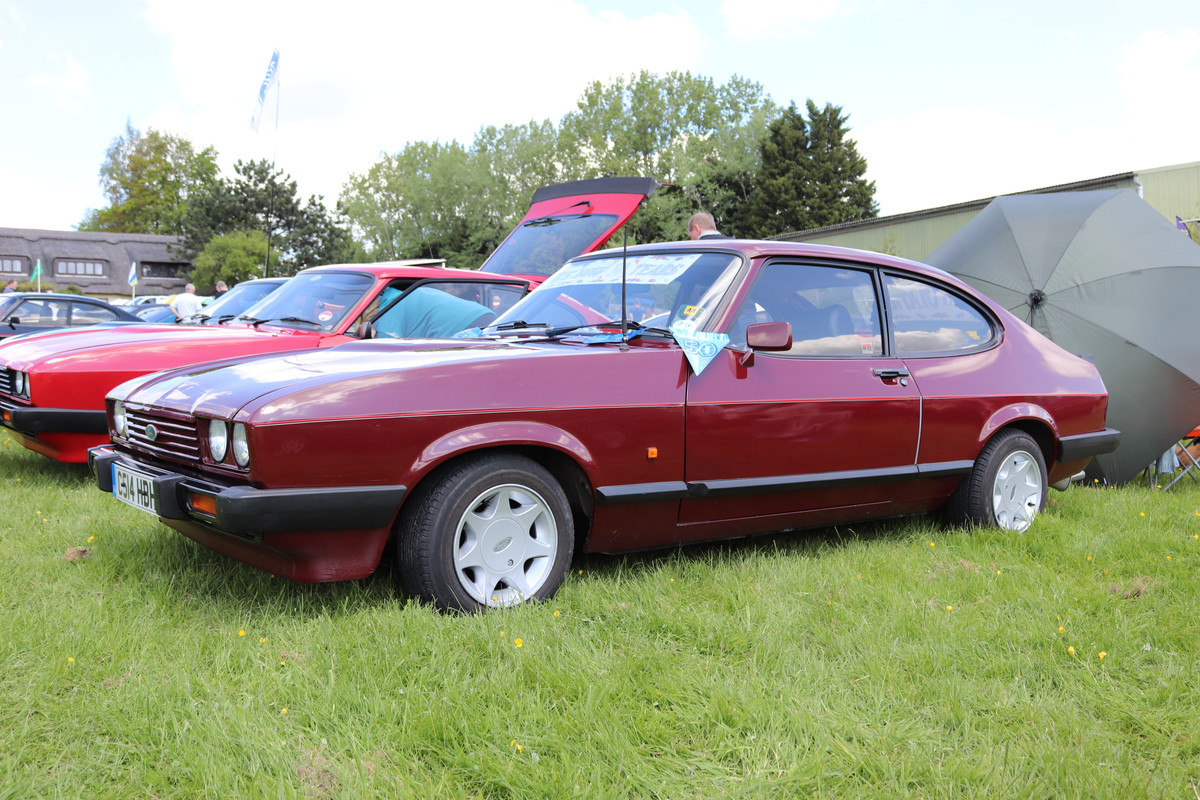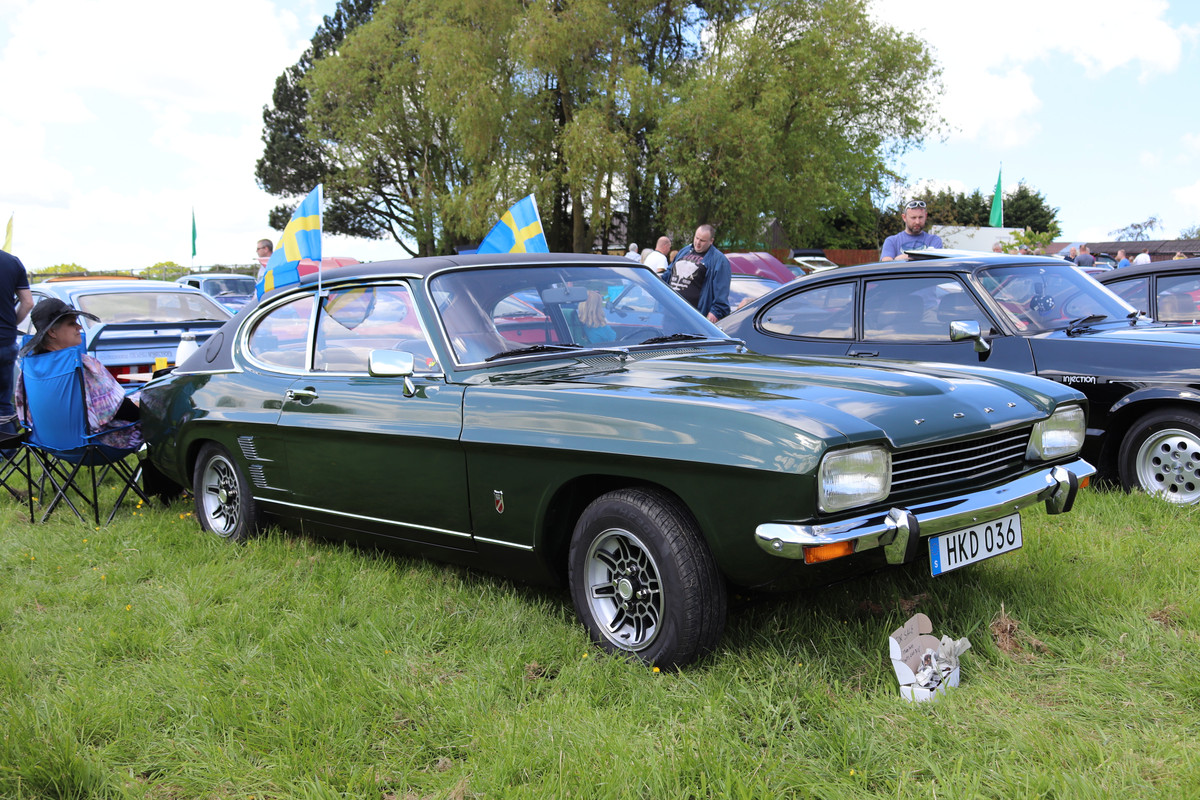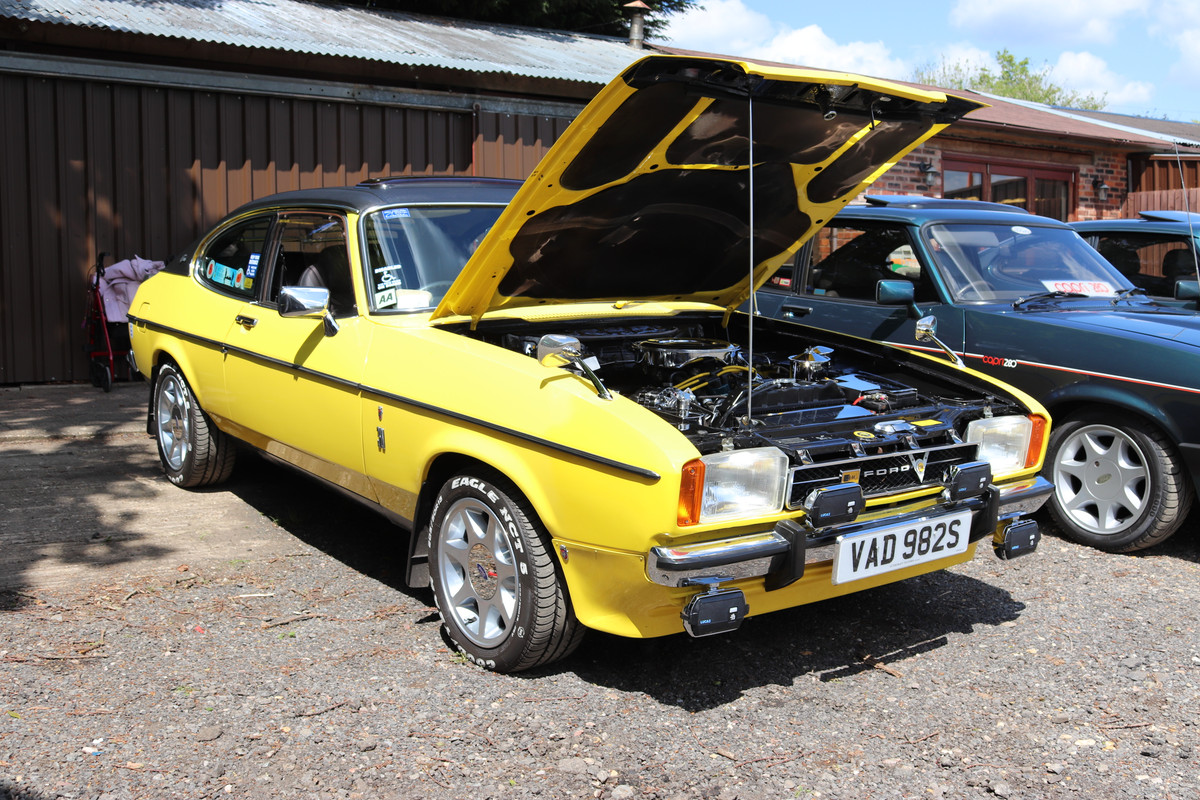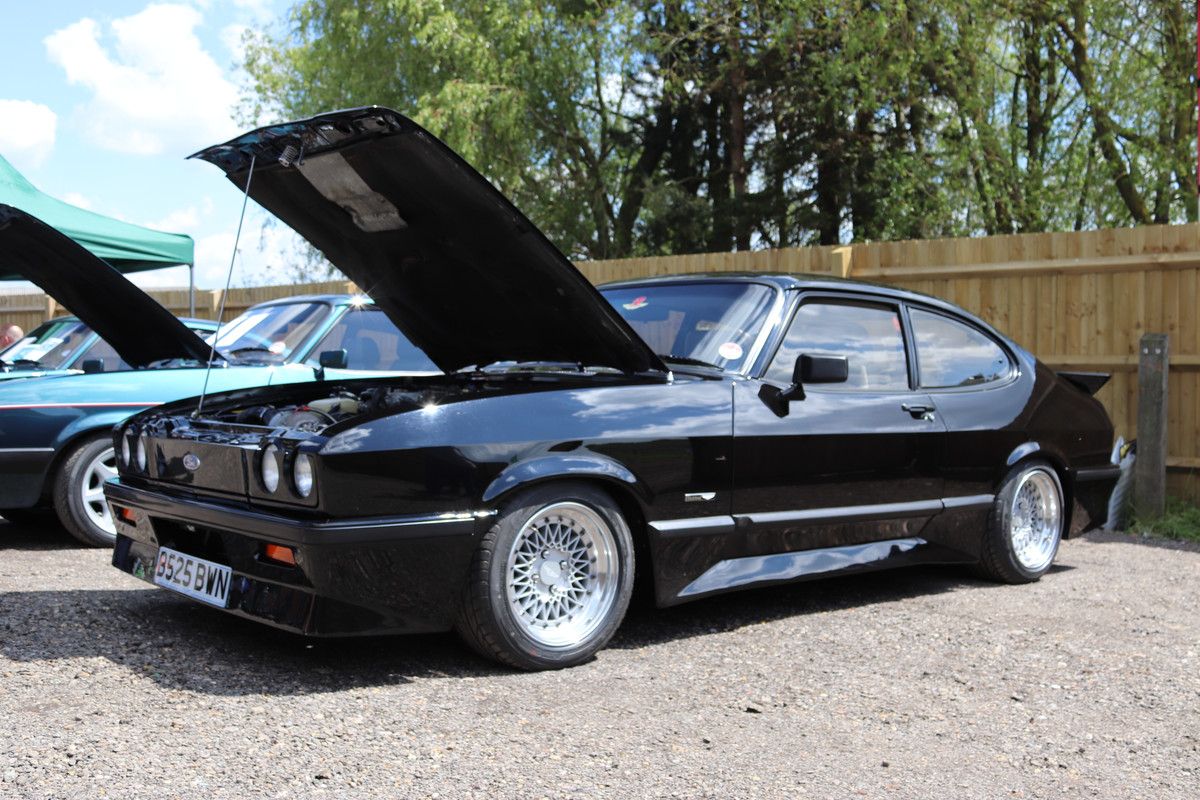 The 280s had their own parking area, around 15 cars in total were on display.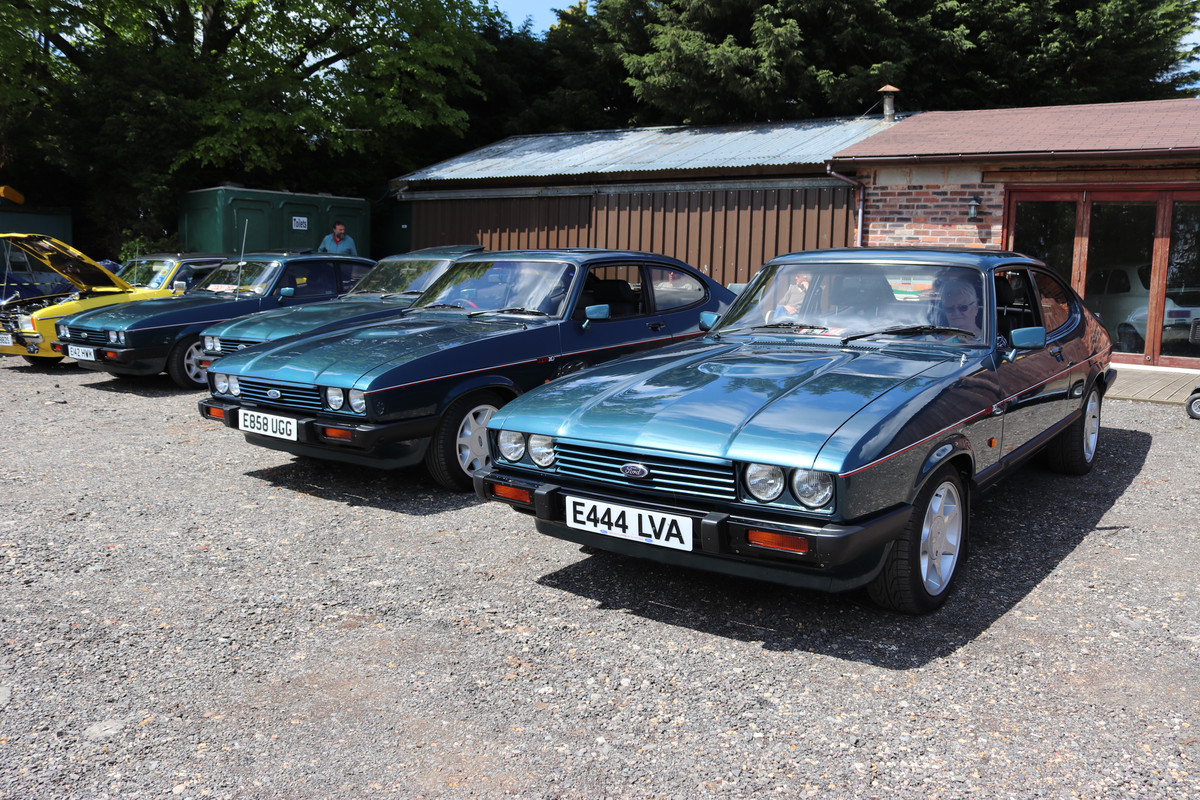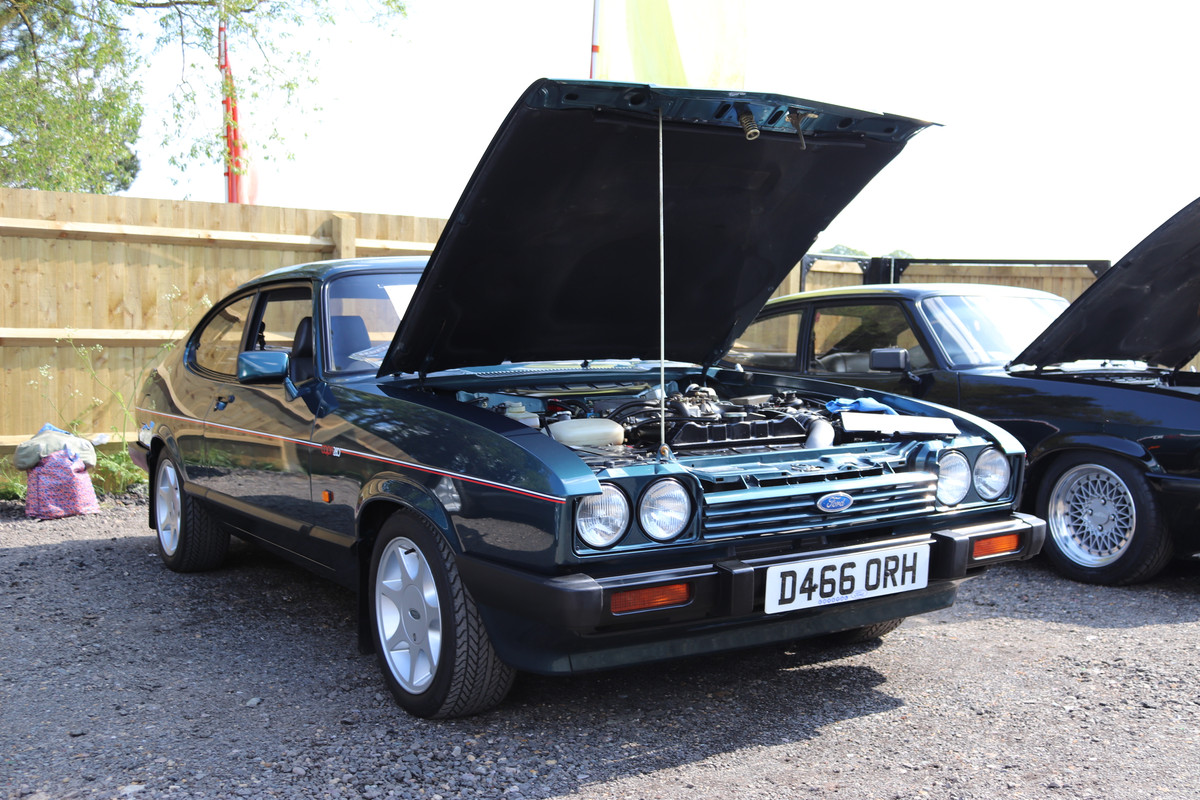 As a bonus, here are some photos of some of the various project Capris that the Club had dotted about the place.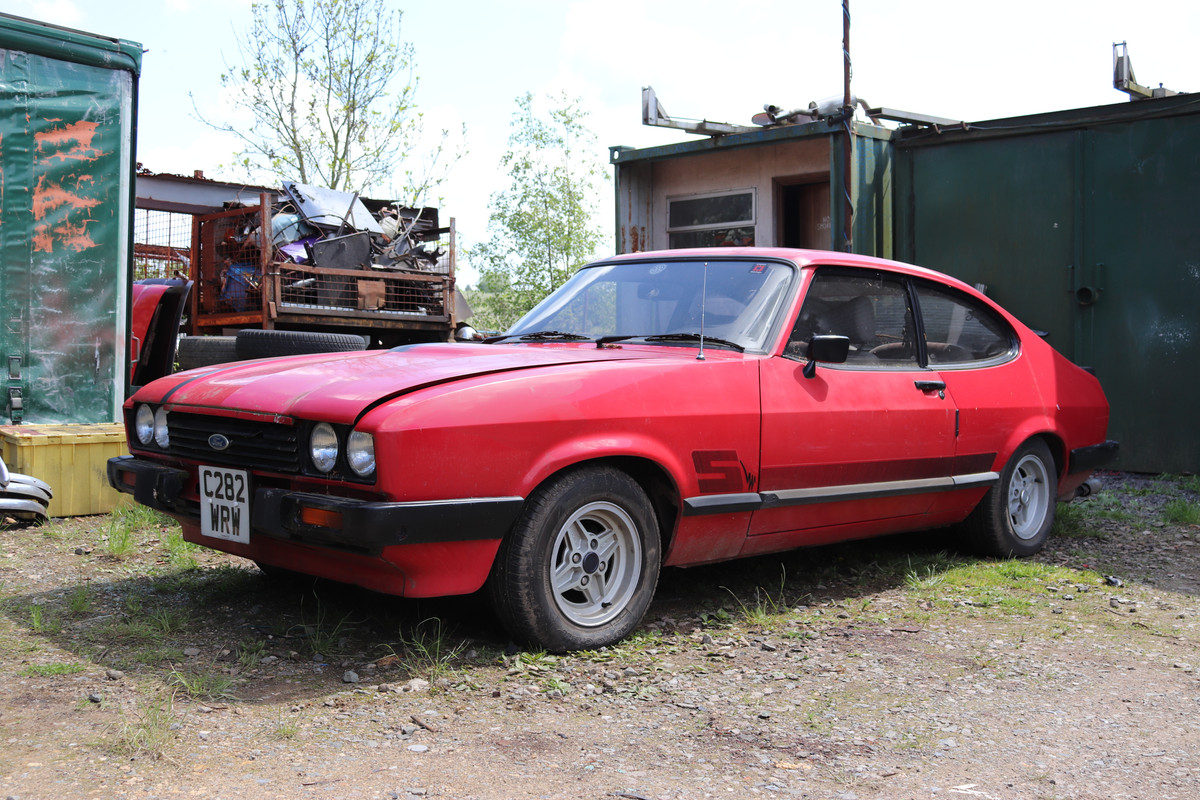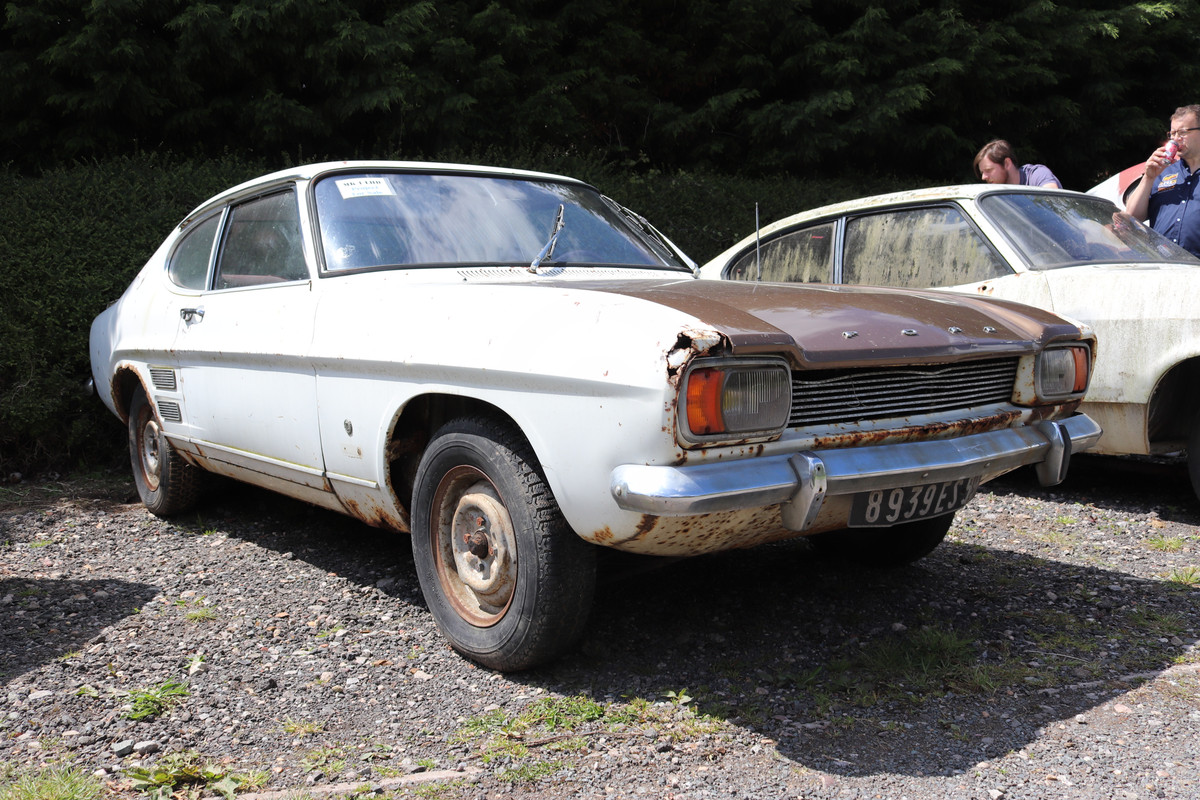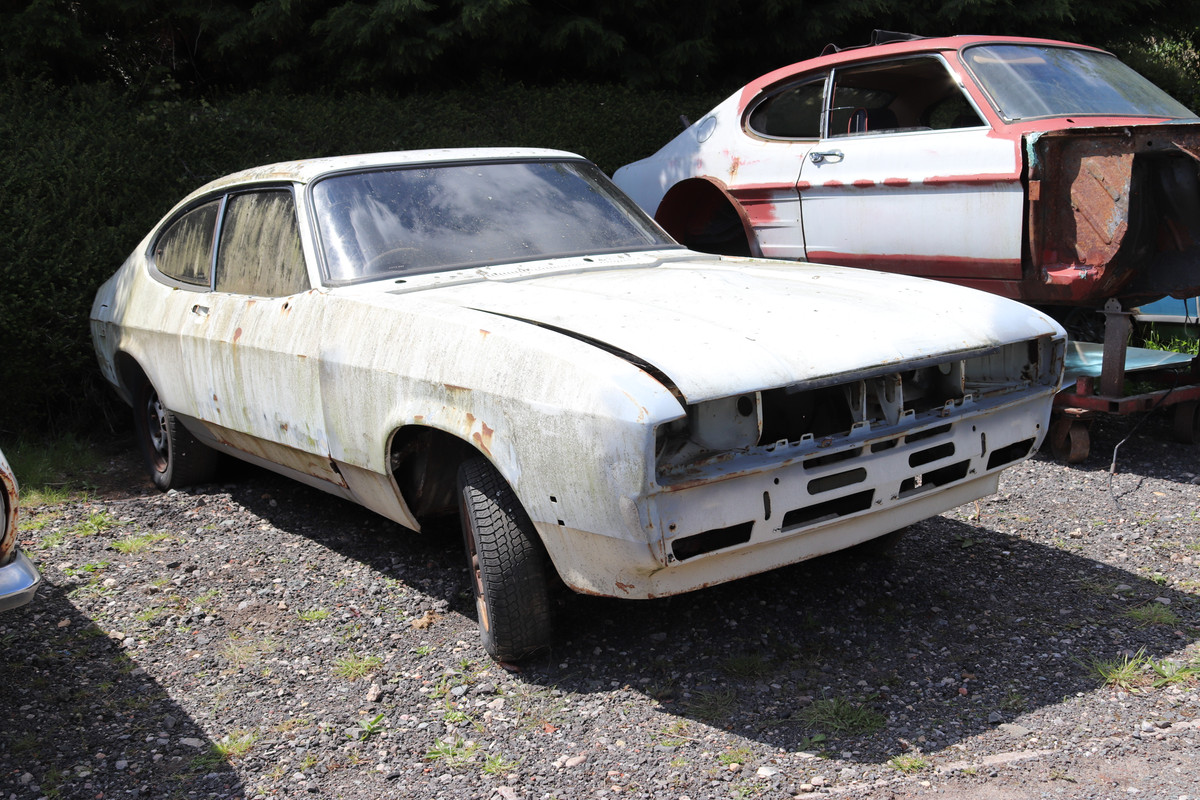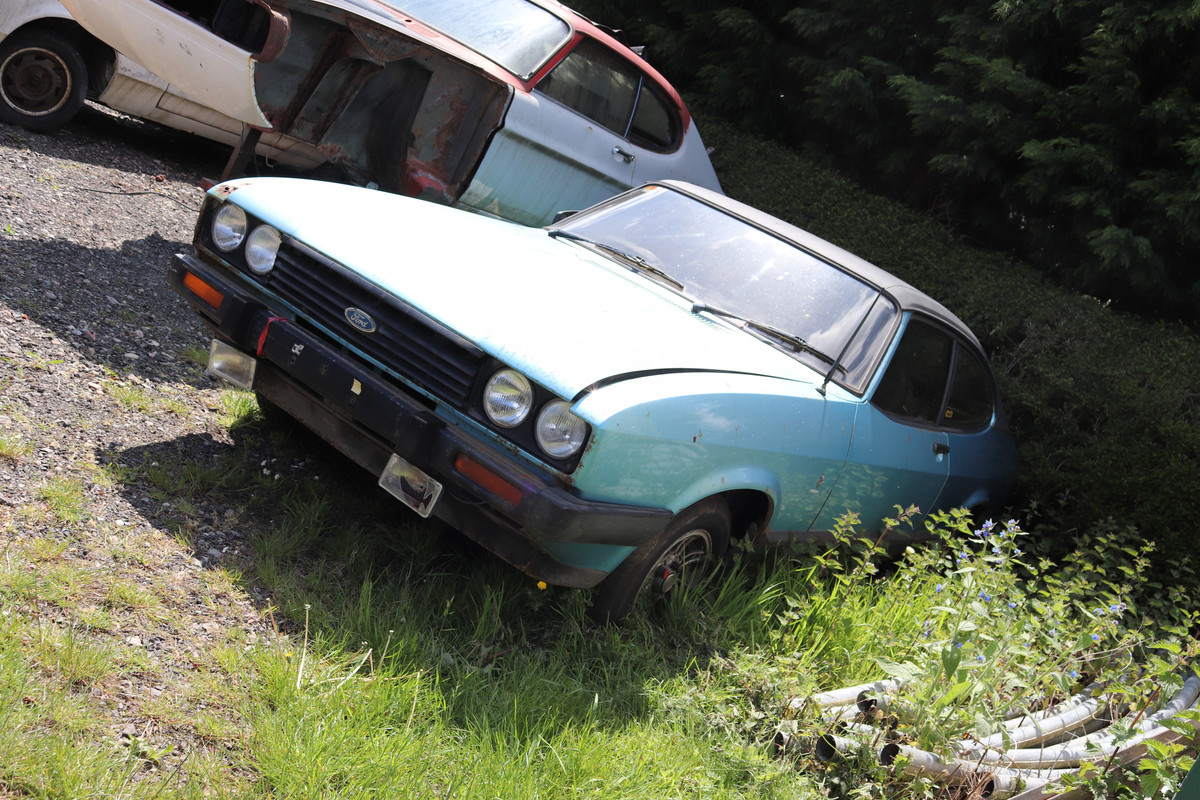 I've never seen one of these in the flesh before. I'd assumed the panels were fibreglass, but the bonnet definitely isn't....Jason had trouble lifting it, luckily there was a strong young lad from the forum on hand to help him out!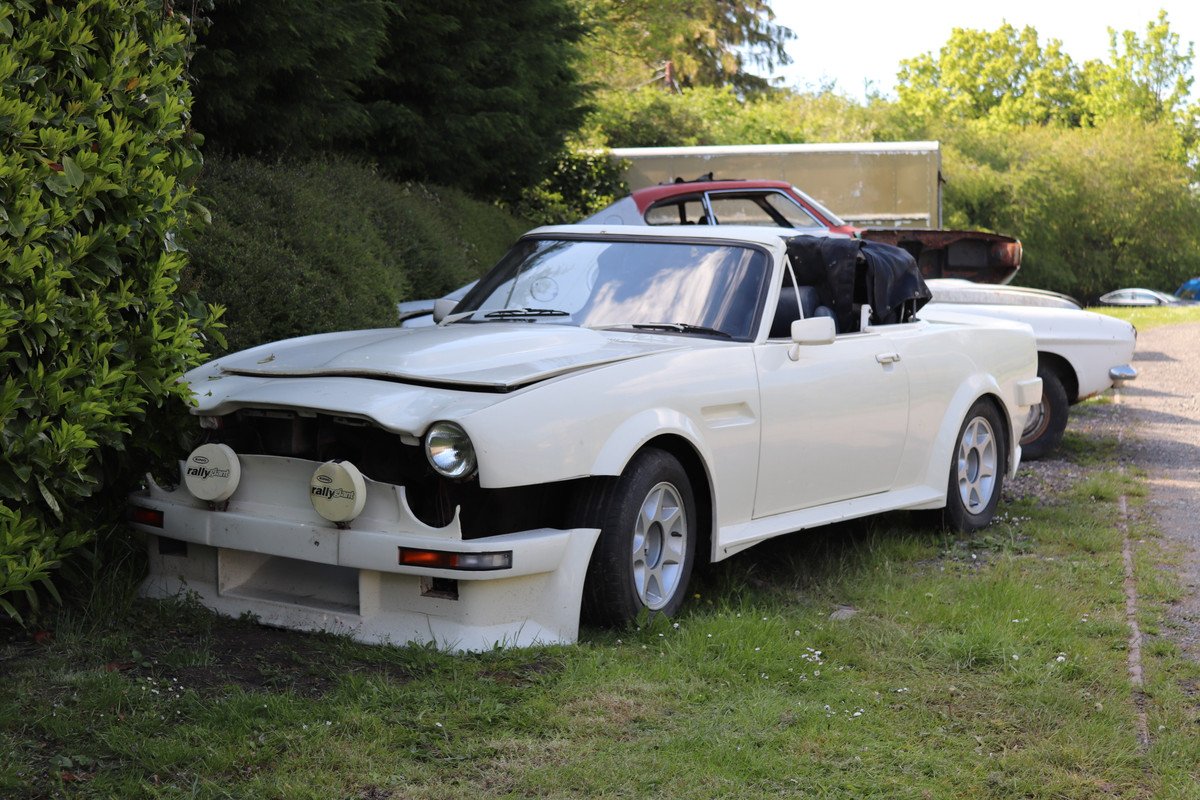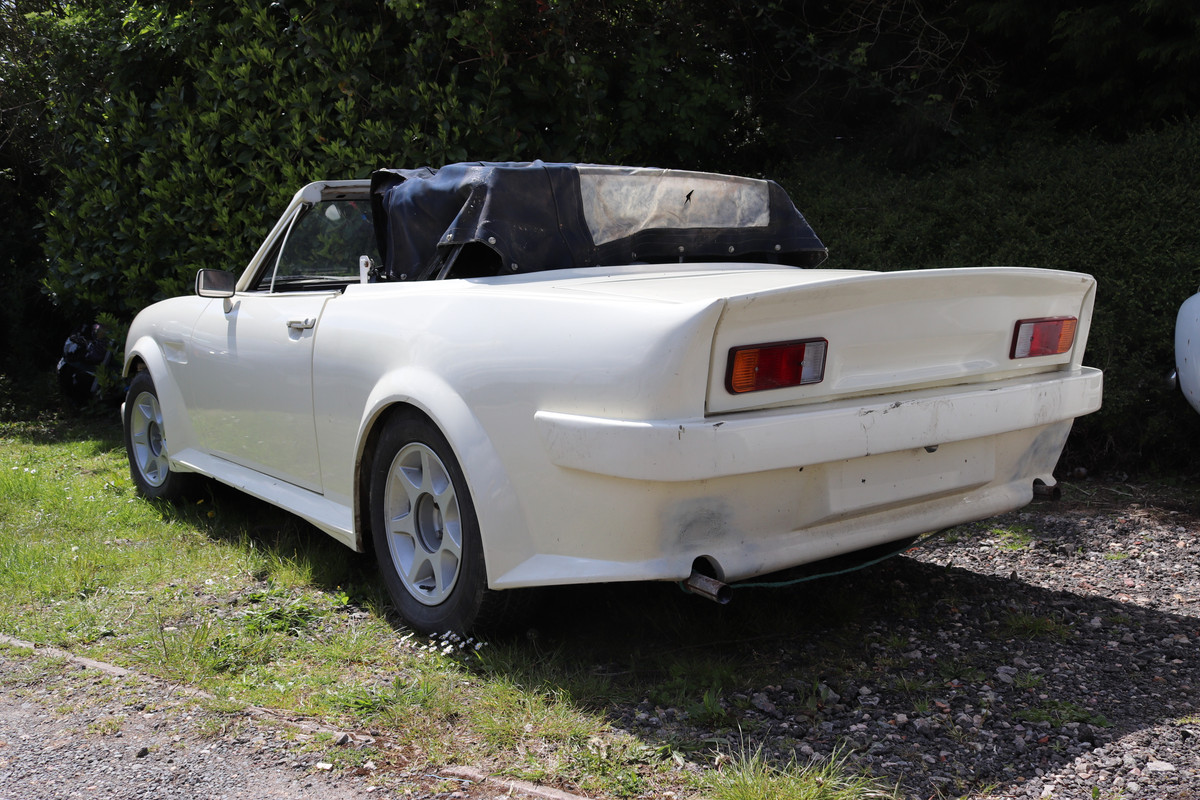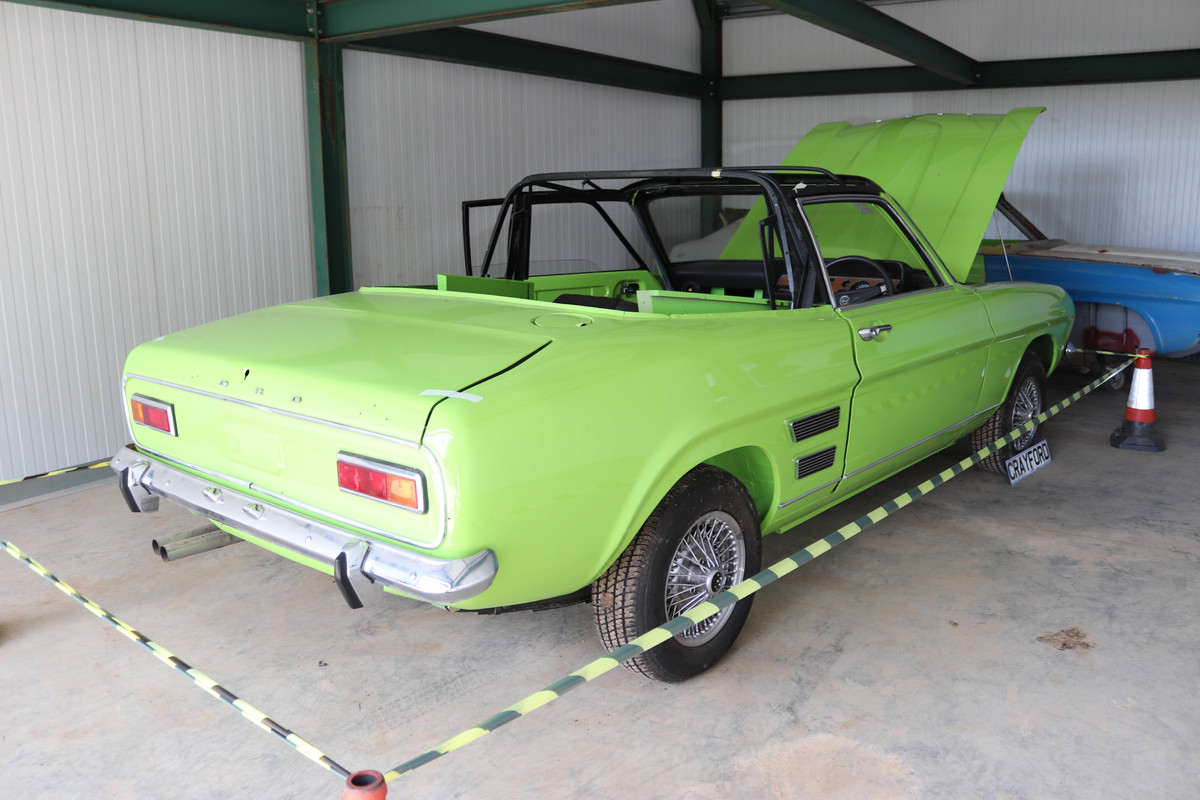 Finally, there's that brilliant tea towel again....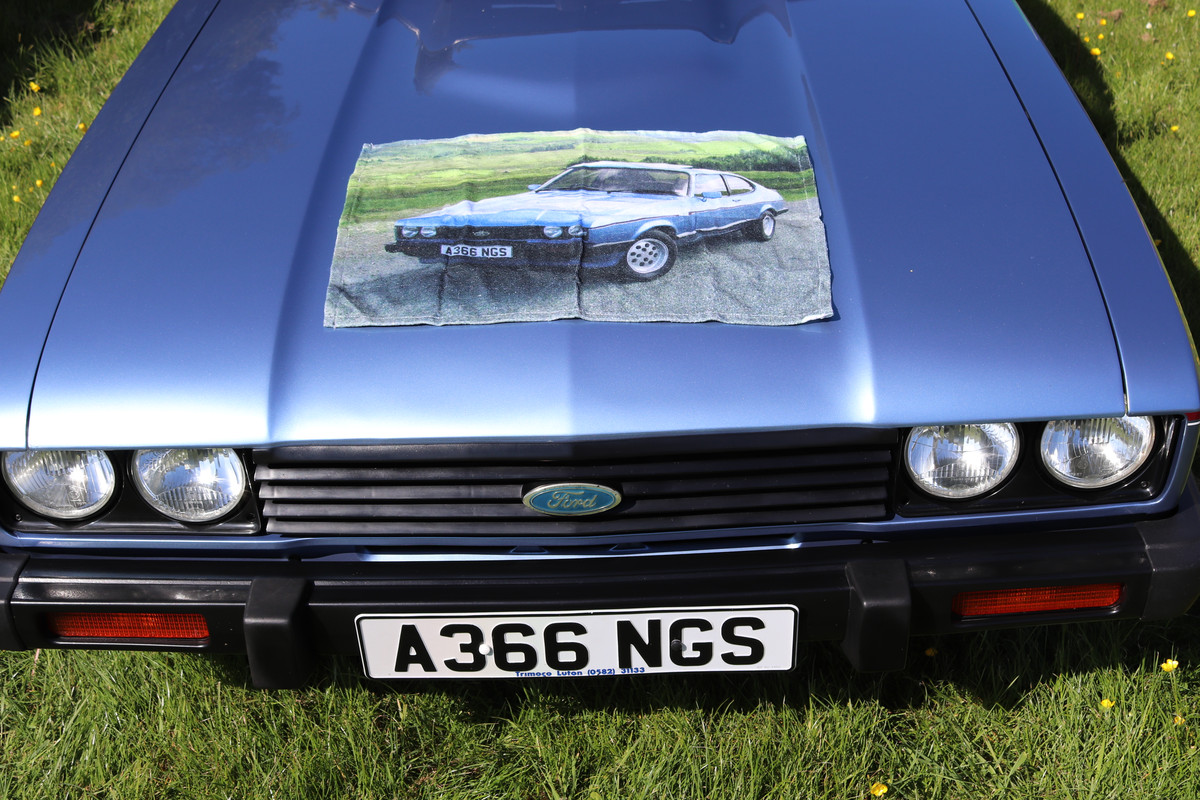 I hope you enjoyed looking through the photos of what was an amazing day. A field full of Capris, what's not to like?
Cheers,
Andrew.