No.... nothing to do with Phillip Schofield
I found these beauties on ebay a coupe of days ago and hit the buy it now button !!!!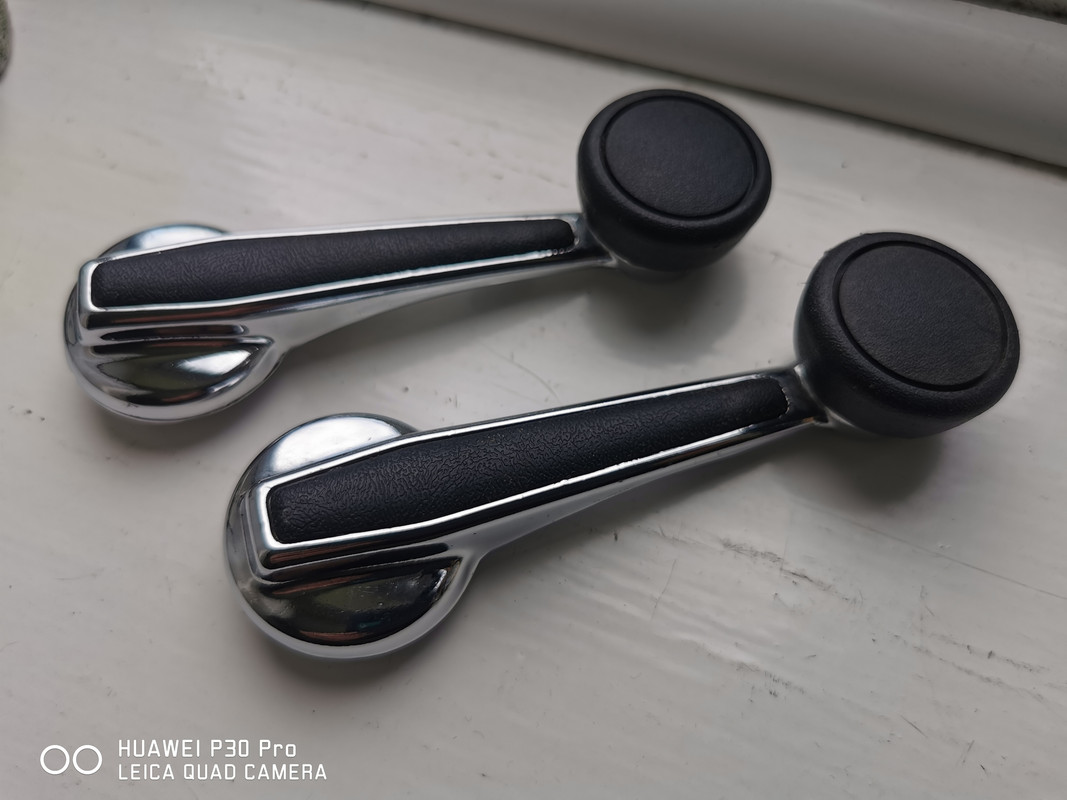 As I'm getting my seats and door cards re-trimmed by Mike it dawned on me ( and Jason
) that my new black vinyl S style cards will have the wrong handles if i fitted the std black ones I currently have so i seen these. They arrived in the post today and are in remarkable condition and will really finish off the cards a treat.. As title what a touch !!!! Well chuffed.
They might just be winder handles to the stranger folk amongst us
but to us capri owners they are so much more. Its all about the details...