Hi chaps,
As title I finally decided to upgrade my rear shocks yesterday. Having already fitted single leafs with 1.5" lowering blocks and was still running on the old dampers I wanted to fit new gas ones to replace these old oil ones I reckon they must have been on B112 for at least 12yrs now and am sure were not doing my new set up the justice it deserves. These new shocks were the last items to need replacing on.my full suspension resto. So I got onto Tickover and treated myself to a pair of the Spax Adjustable Gas Shocks they sell. Very nice shocks indeed. They are adjustable for ride performance from soft to very firm with 28 settings to be had.
Had not replaced shocks before but John popped over to keep an eye on me. Thanks for your help John as ever and great to see your Dad too !! New shocks went in fairly easily although getting the bottom of the shock into the axle bracket was tight and needed a bit of tugging and pulling to get it in but job done and a good one.
The weather and my back tooka turn for the worse
so will get B112 out for a test drive after work today. These Spax Shocks have 28 settings so am starting at one of the softer settings then increasing by four clicks if needed till I am happy.
Anyway nothing too exciting but a few pics...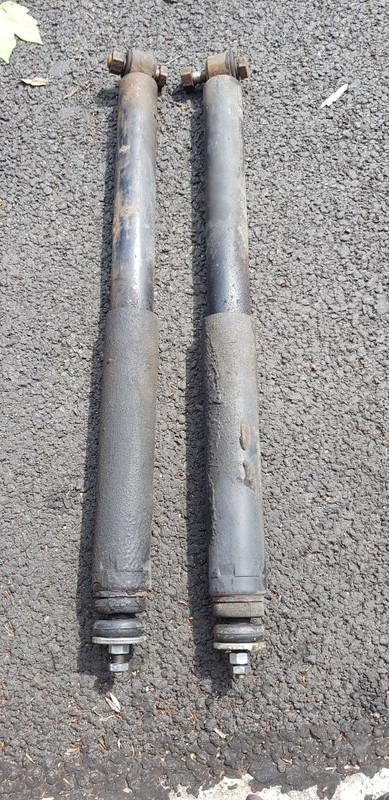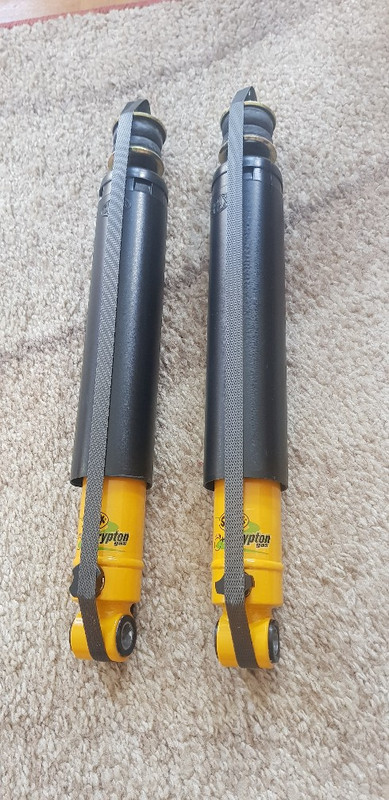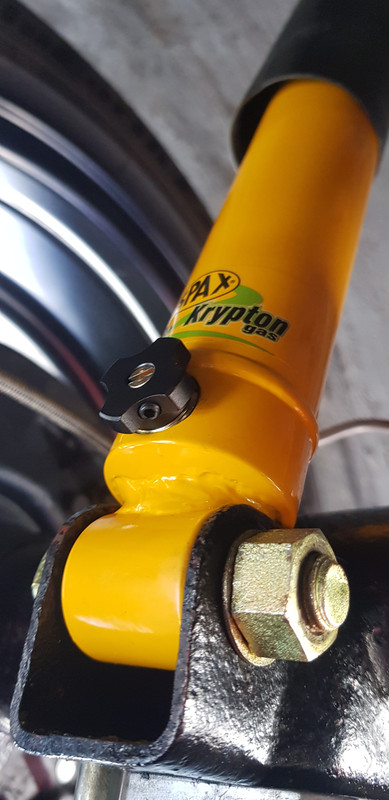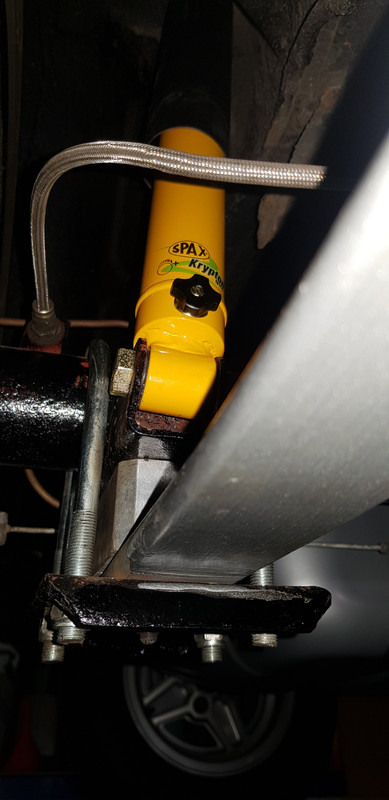 All the best
Nick