So this is my Capri, a 1983 2.8i injection I got in 2005 for the grand price of £670 with MOT and tax.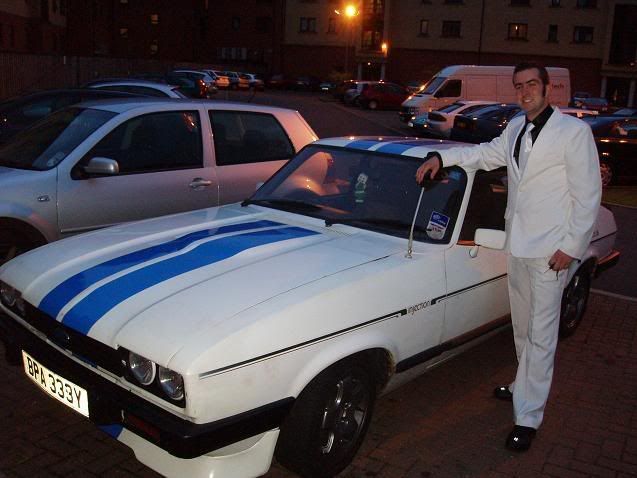 After about 5 months the head gaskets needed doing and that was my first experience with messing about with engines. 10,000 miles later the engine was getting worse and worse (I use it as my daily driver and do alot of motorway miles). I decided an unleaded conversion was in order and decided rather than spending £300 on getting the heads modified for unleaded, I spent £200 on a Granada Cosworth with the intention of using the engine. I then moved house just so I could get a place with a garage. Once that was done it was into the garage and out with the engine:
Click to play video:
After taking the ending out I had a poke around it with a screwdriver. It wasn't long before I had alot of holes in my car and over an inch thick layer of rust, filler and fibre glass on the floor! It was now that I started to realised just how many bodged repairs my car has had in the past! Here's a selection:
Cracked weld
Wings had been off before and refitted without proper drip rails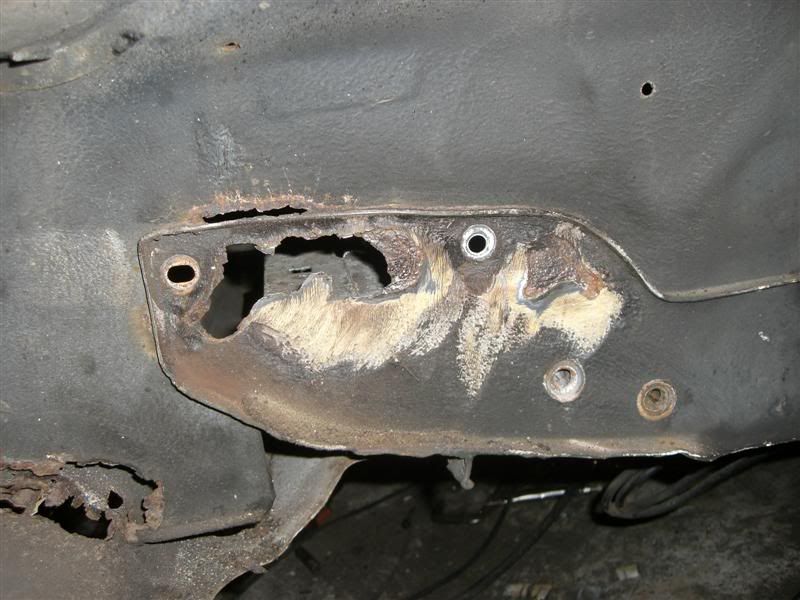 So I started getting busy with the angle grinder but I made a fatal mistake! Now that my 2.8 had no engine, and I had scrappy my Granada Cosworth I had no car! So I bought another Capri to use as a daily driver, a 2.0 Laser for £500 which was very tidy. Problem was that it wasn't powerful enough!
Click to play video:
I started modifiying it and properly caught the pinto tuning bug. I really enjoyed working on it and spent a fair bit of time and money on it. I even did 2 Retro Ford Trackdays!
I've not got the Laser running nicely and its powerful enough to keep me happy. So I've been working away in the garage quite regularly the last 2 weeks.
I started on the lower bits of the inner wings: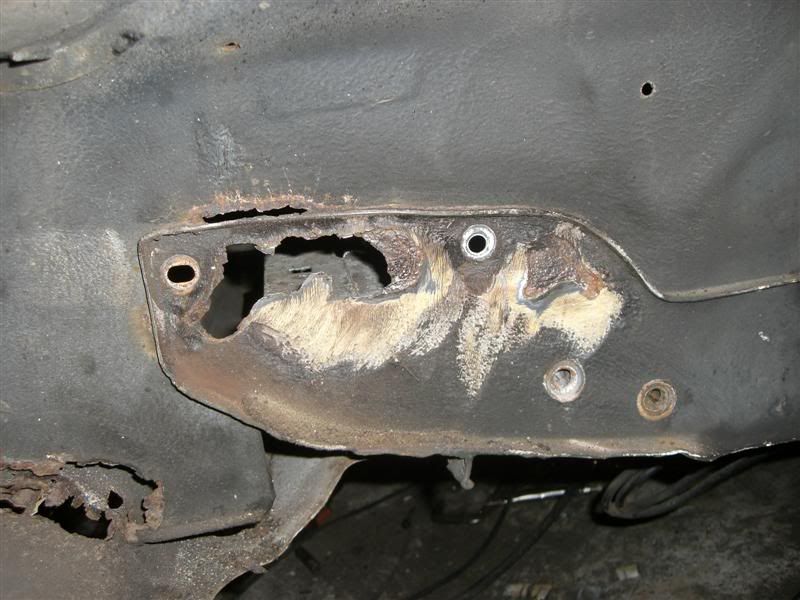 No patching here. All the rust cut out and replaced with 3.0mm steel welded in flush:
And the other side: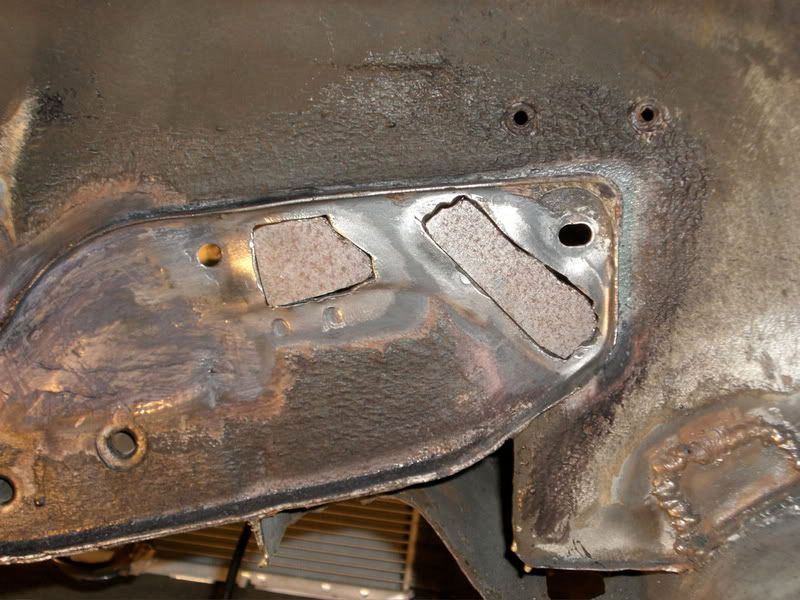 I saw some bubbly paint, so poked at it with a screw driver and it went straight through! Looks like someone has done a repair on this before: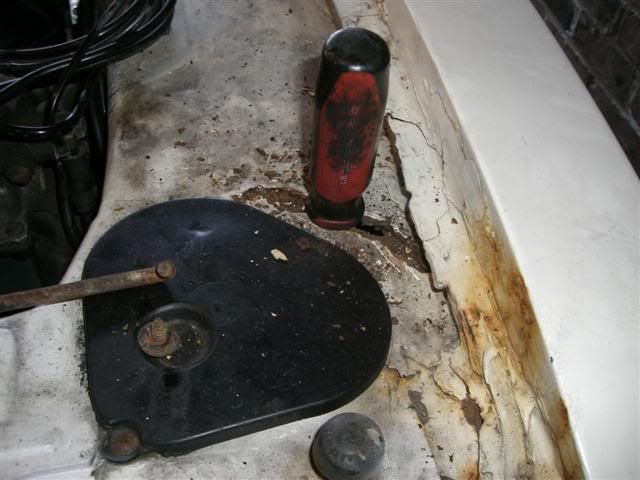 After a few taps all the rust, fibreglass and filler dropped out and left a large hole:
So I'm gonna be taking the wings off this week and will make a start on welding in new steel to the rusty bits.