Thought I'd start posting some pictures of my toy, having been on 'the other site for sometime'. Corrupted at a young age by the old man, who bought a red 1600 GL new, p/x'd it for a blue 1600GL and then finally had a 1600 laser (see pictures below).
Having got the bug – I eventually got one. It's a 1985 1600 laser, 68,000 miles when I got it. All the paperwork came with it from new, including the order form from ford, the Cuff Miller purchase invoice and the bill for the Ziebart treatment.....done at 250 miles!
I've done the following to it:
1. Accuspark ignition
2. 34ICH carb
3. Alpine speaker upgrade - no holes cut.
4. ½ leather 2.8i special interior (Original mint laser interior put into storage)
5. New uniroyal tyres to replace existing Grand Prix S-70's
6. Ford mudflaps
7. Ford mats
8. DMB 'dealer stickers' and number plates - original 1980's fatter font on the plates. OCD !!
9. SRT32P stereo from early 2.8 injection to replace the RST21P ….FM stereo !
10. Rear seat belts
11. Descreet two-tone air horns (sorry!)
12. Oh - and some paint too! Basically front wing repairs and dents/dings from supermarket trolleys removed. New stripes from CCI. Sides, boot, front valance and bonnet painted - roof left original.
Me outside the old mans 1600 GL (KUN688P - supplied by Taw Garages Barnstaple)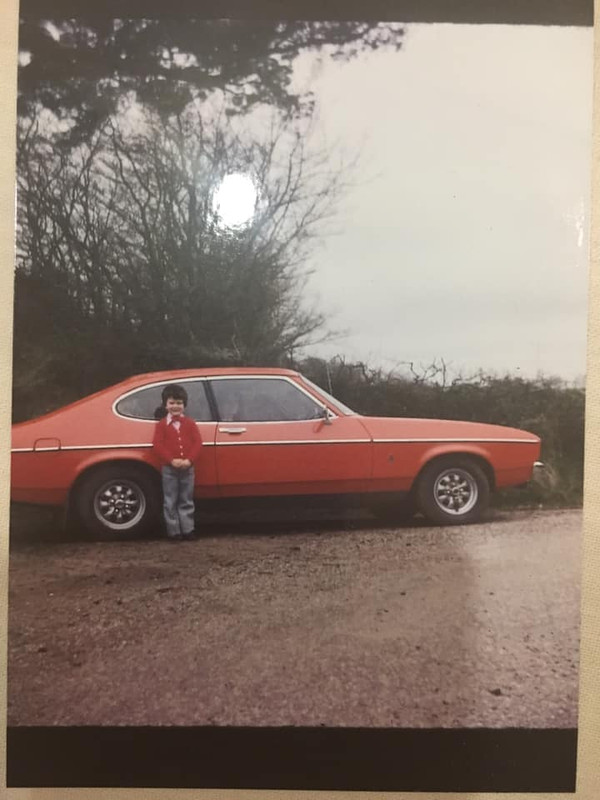 Me (left) and young brother outside the subsequent 1600 GL (DFJ499T - Supplied by Old Blundells Garage Tiverton) - just before collecting the white one …….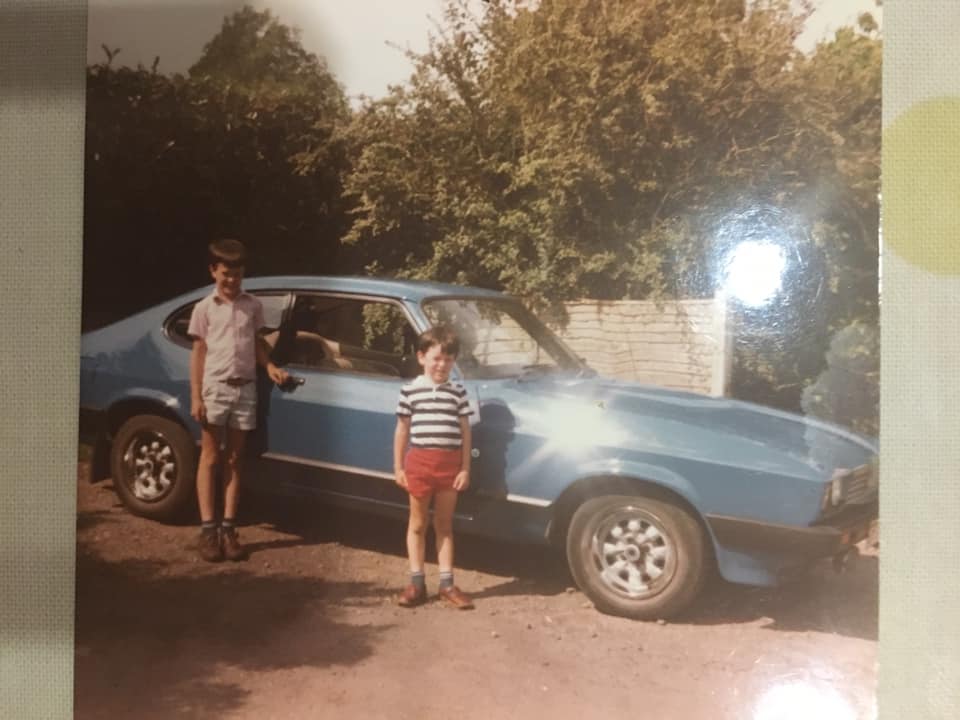 The old man with his 1600 laser (B350UDV - from UBM Ford Exeter) - Private plate fitted. Clear memories of collecting it on August 1st 1984.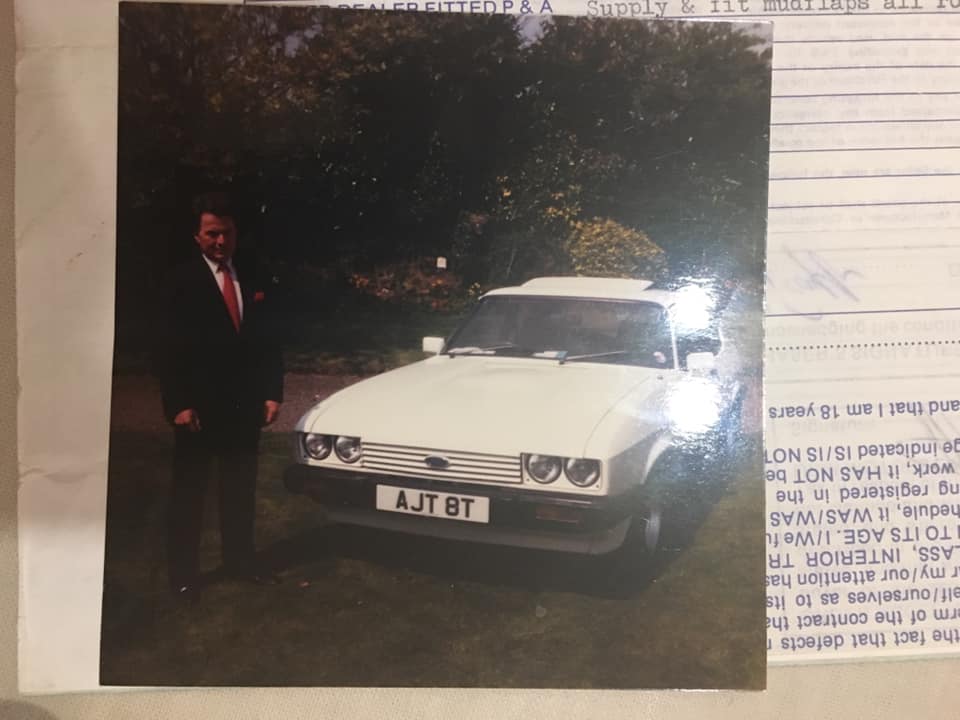 My purchase - day 1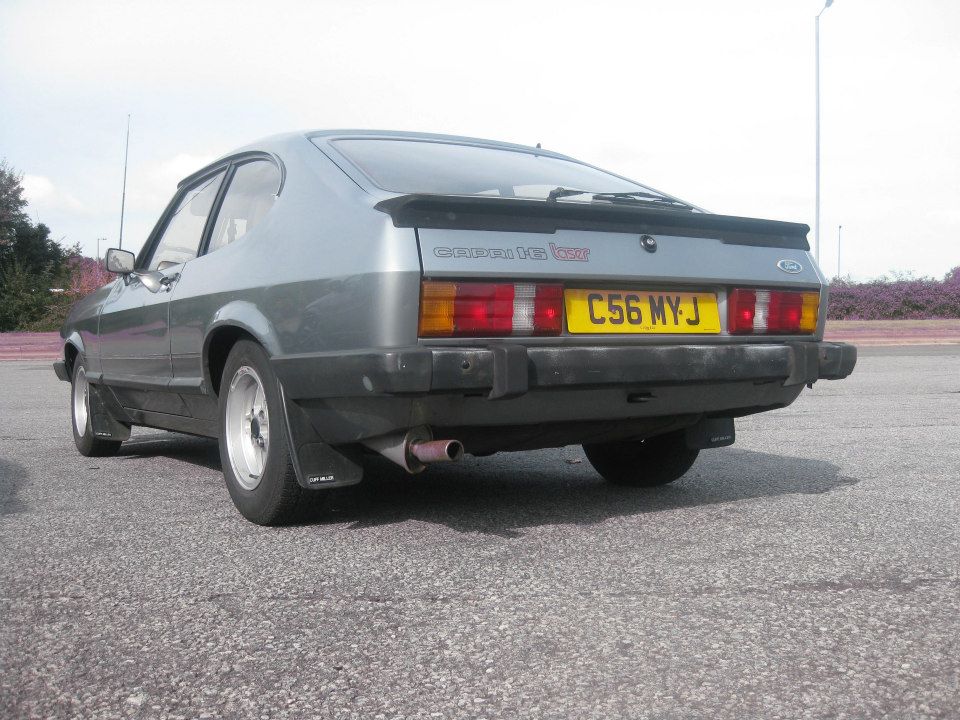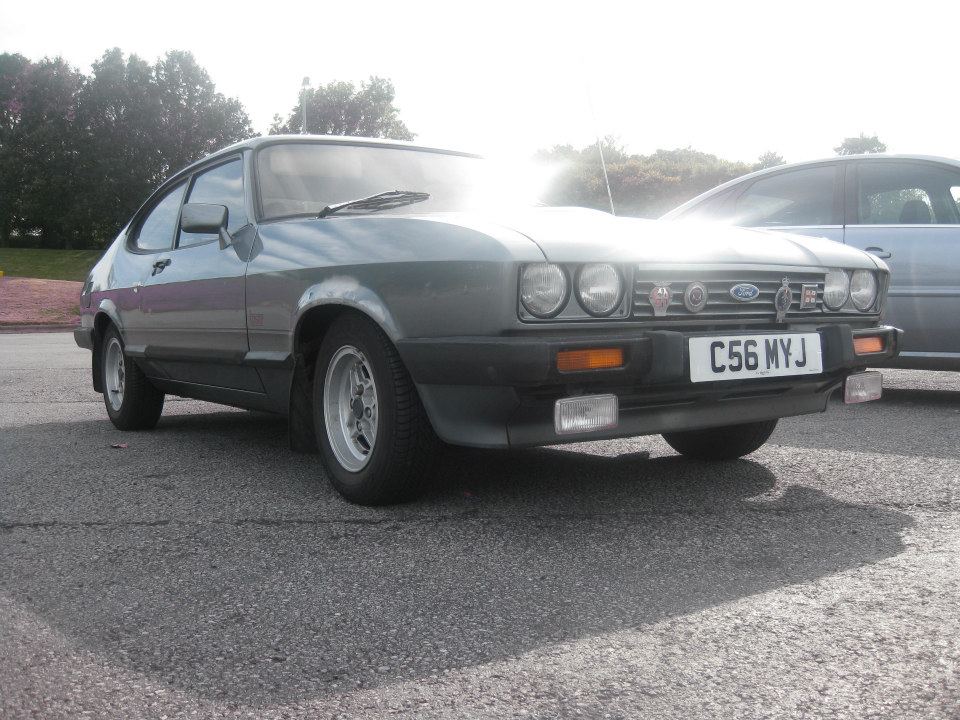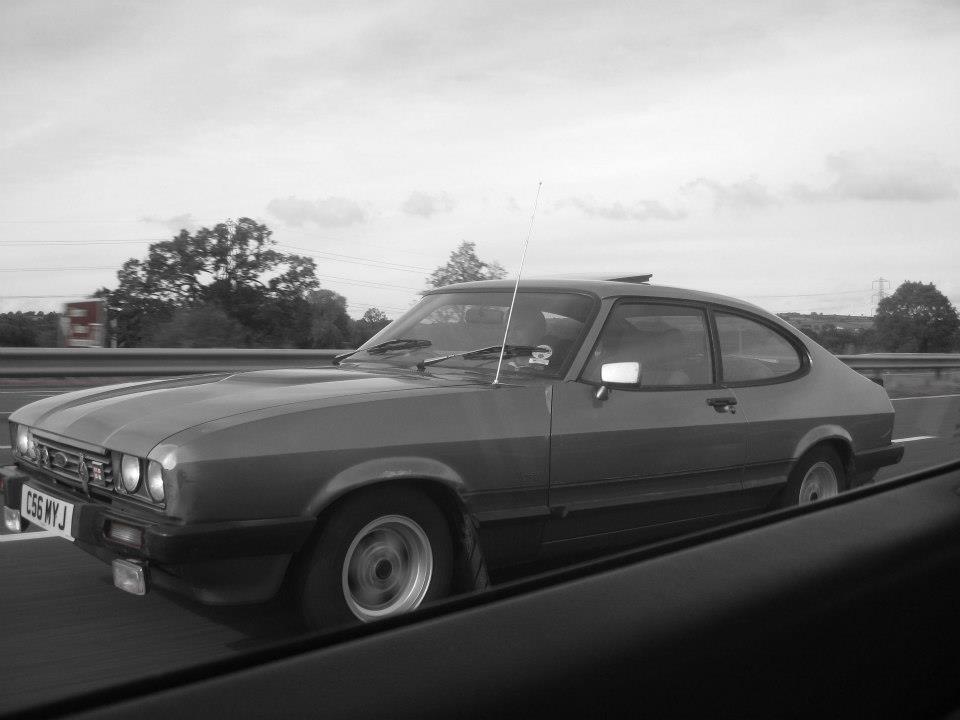 How it looks now...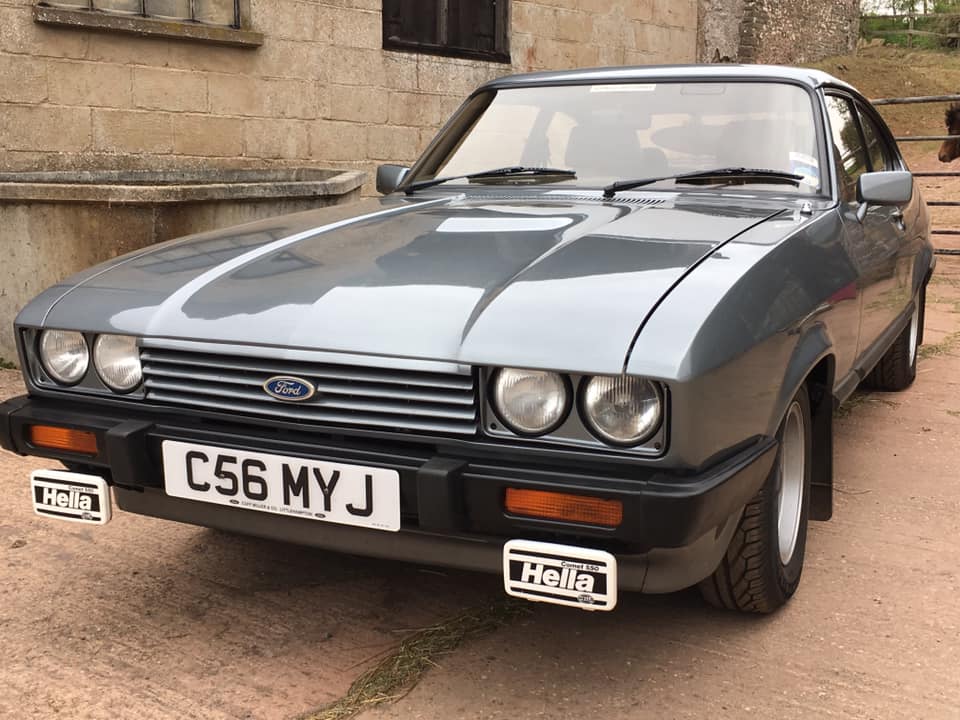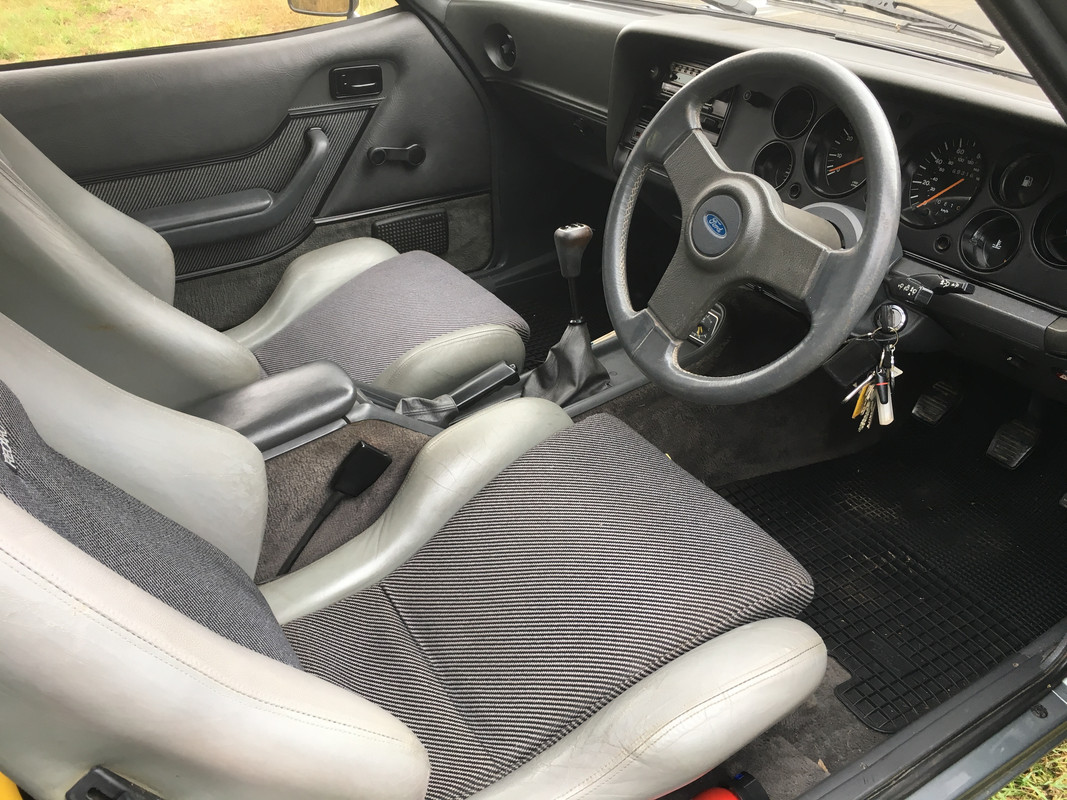 Its great fun !