Hi, I forgot to add these photos to this thread...just a couple
Hi.
Well such a lovely weekend I spent most of it with my beloved wife...er sorry I meant Capri
Here are some pics. Got a brand new Weber 32/36 dgav carb fitted and gave her a good clean and even better waxing.....hope you like.
new weber 32/36 dgav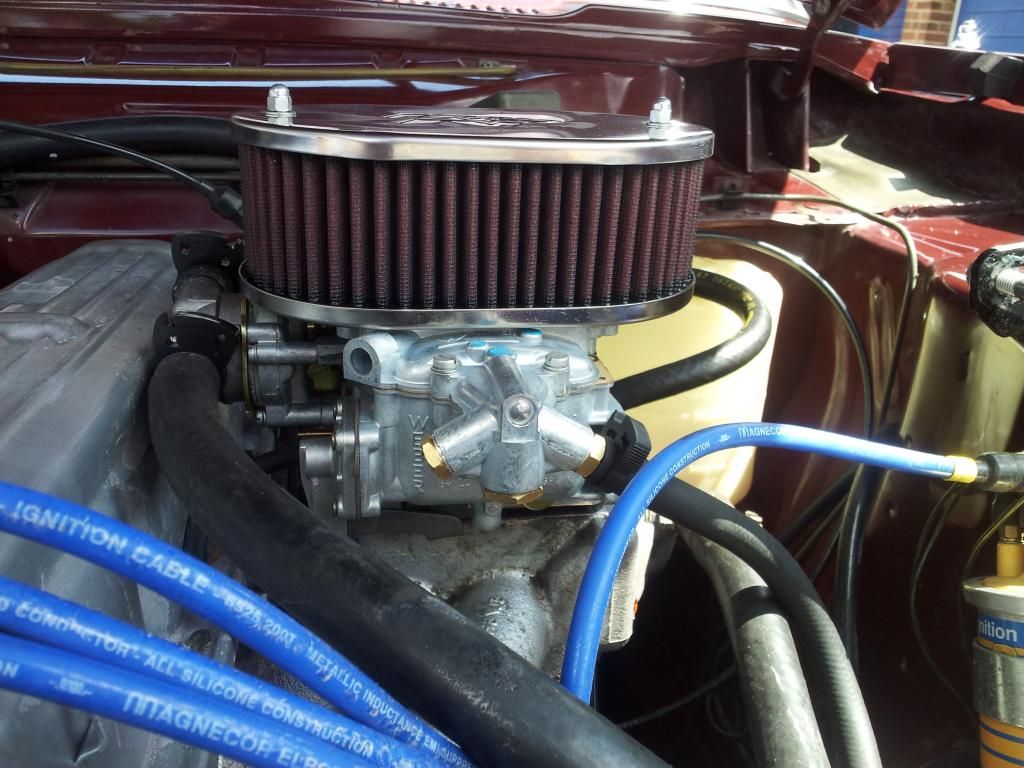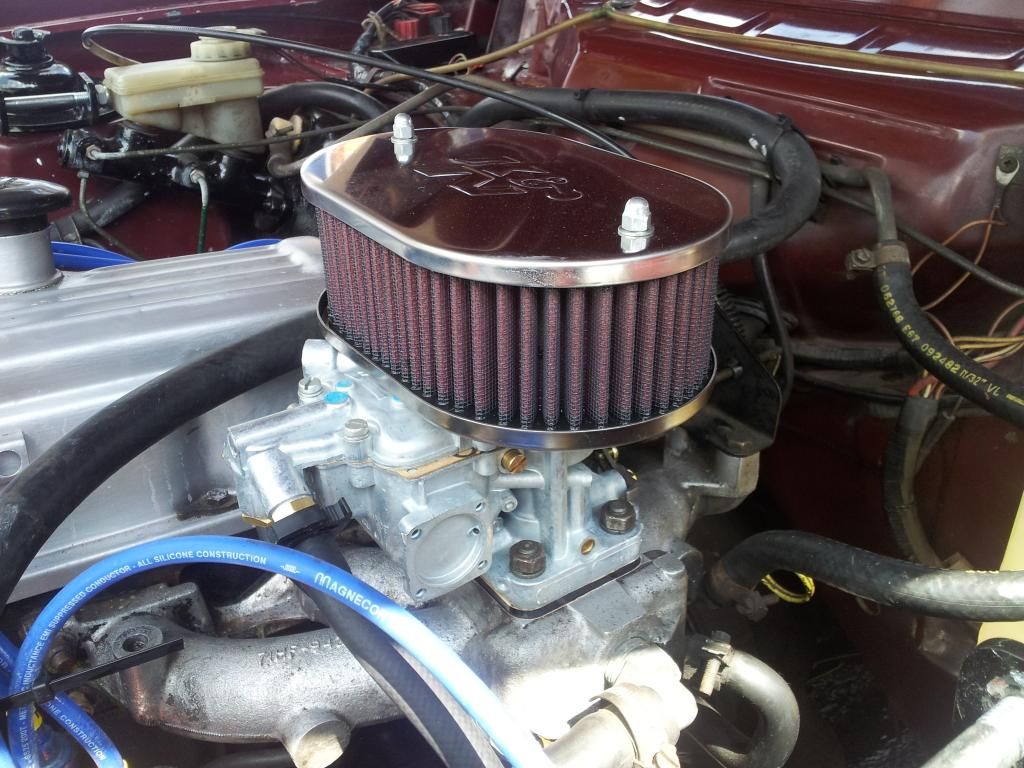 new carb fitted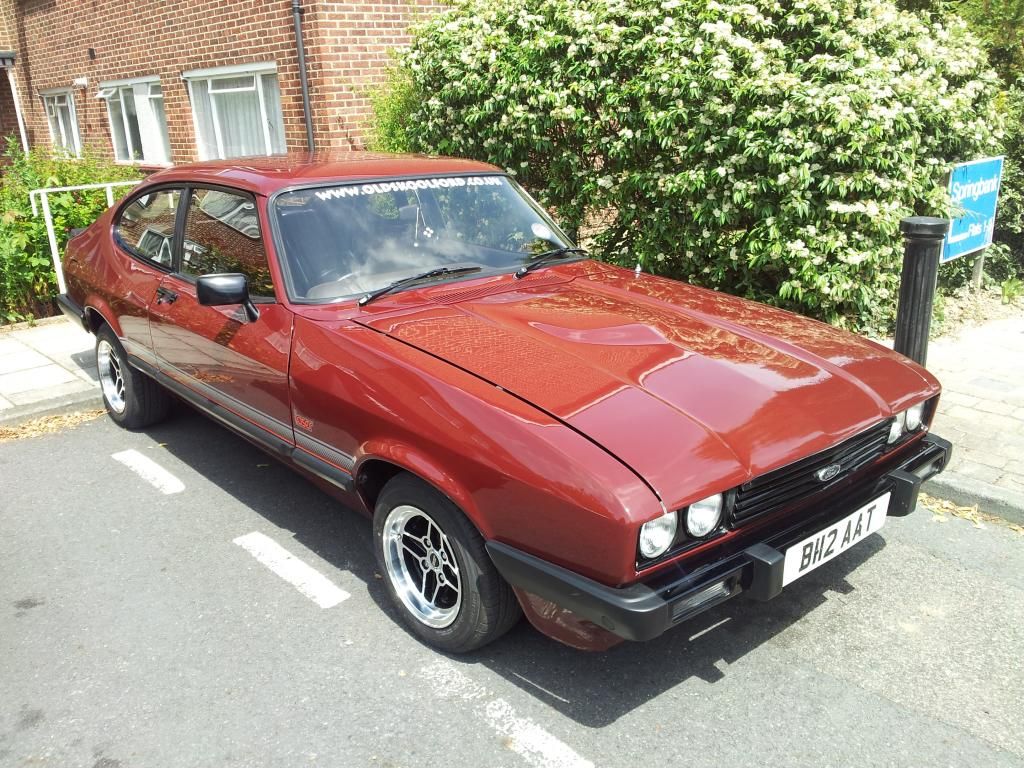 am thinking of removing the windscreen decal. better without it I think.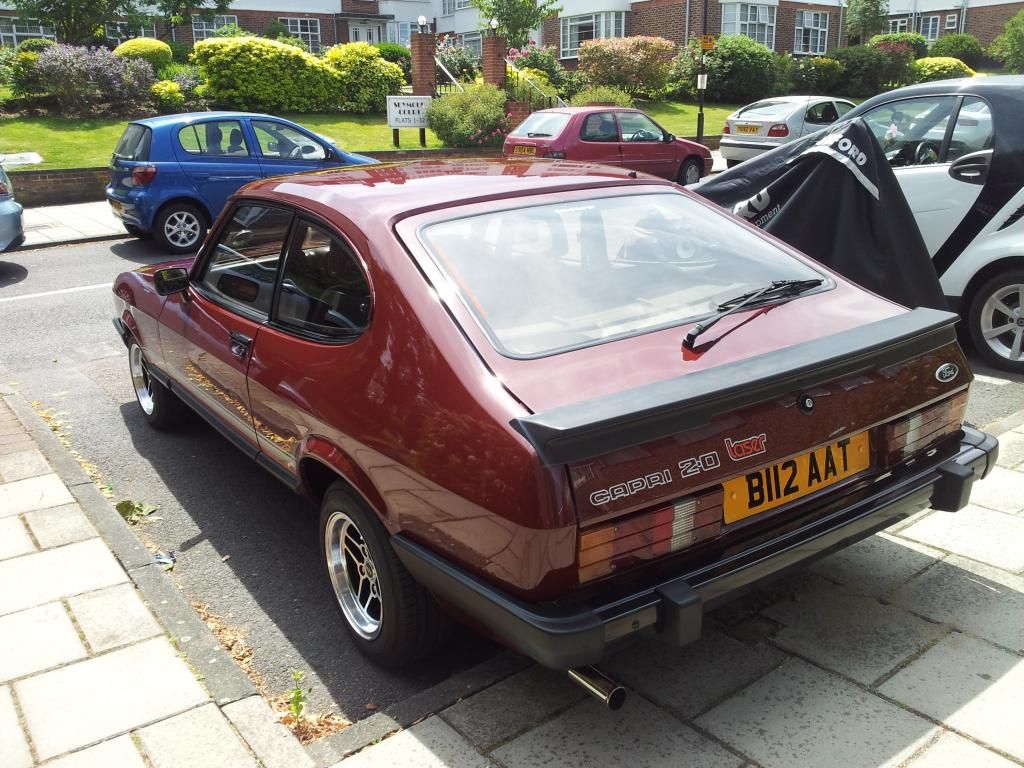 think I missed a bit of wax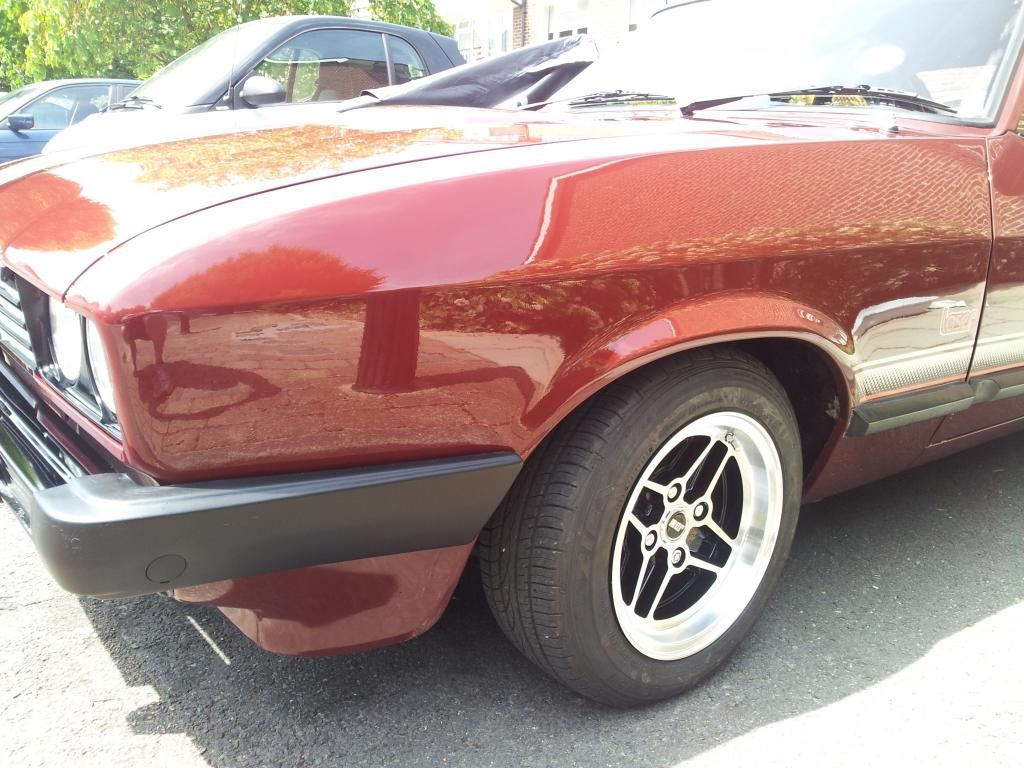 7x13 polished rims with 185/60R/13 Falken ZE912 80H Tyres
I took her for a really decent run after taking these pictures. She drives fantastic with the new carb. Wish I had changed it sooner now, but en route to problem solving running issues I did already replace the spark plugs, points, condensor, rotor arm and dizzy cap as well so pretty happy now
Think my poor old weber was worn out and def seen better days.
If anyone is interested I did put up a previous post regarding the Low Vacume Enrichment (LoVE),that my old weber 32/36 dgav carb had. Well this new one does not have this fitted so maybe they obviously decided it was worth doing away with and as a few of you chaps told me previously it was not really vital anyway. Just though I would let you know
Anyway hope you like the pics.
Regards,
Nick
Hi,
I have just been tinkering in engine bay today...bit of tidying and cleaning. So I thought that I would post a couple of pics. Its nowhere near as nice as some I seen here but here goes;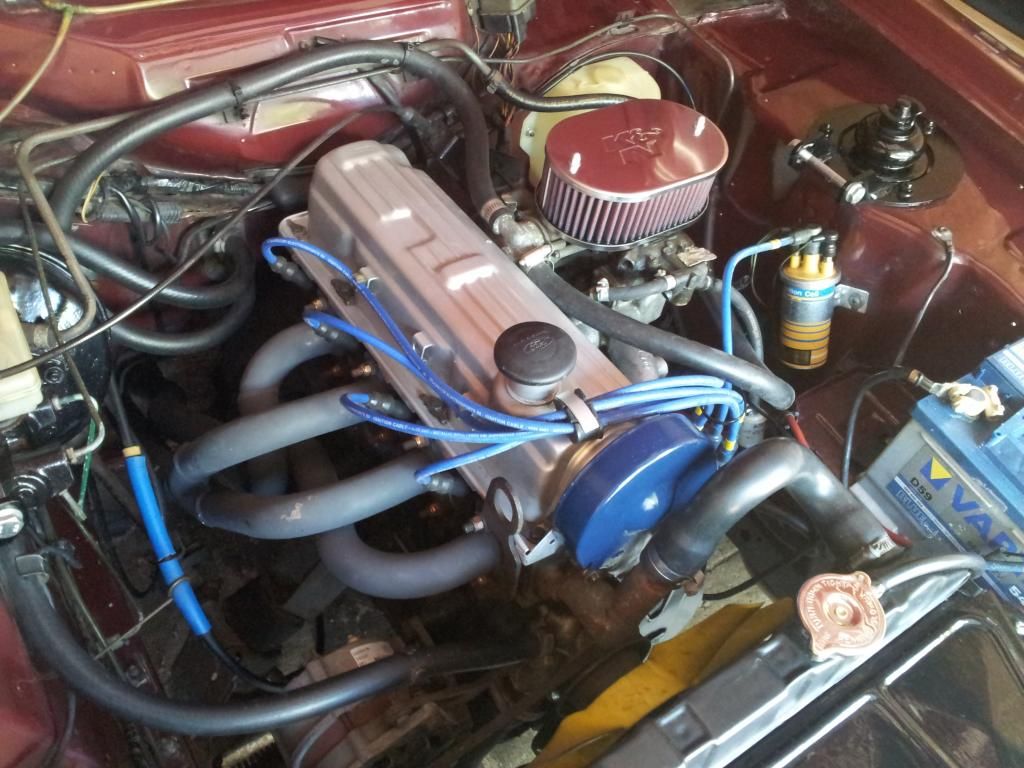 Hope you like.
I hope I used this "members cars" forum correctly by adding these pics by using the "edit" as per the guidelines ? Please put me right if I have done it incorrectly. Should I have started a new topic post ?
Thanks
Nick
Hi Guys I just been trying to figure out how to post pictures on this forum and hey presto I think I cracked it
As you guessed I used it on my wedding day in October. It don't always have ribbons on !!
Nick