Hi guys,
Any of you have a pinto with a V6 Power steering xmember?
What do you do with the mount in the steering side, as It has diferent inclination?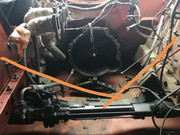 I bought the capri with this setup, but im fitting a rebuilt new pinto that im finishing and when I took the old engine out the mount came out this way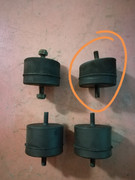 It looks quite forced... I supose ill need to modify the engine mount in that side, but It would be good to see what you guys have.
Thanks!