Afternoon all!
Just wondering about whether an electric fan was standard fitment (I would guess the one I have isn't) and whether it's really needed and/or the best way to wire it in if I keep it?
I spent most of Saturday pulling out a mess of wires behind the dash! Aftermarket alarm wired into the indicator loom, as well as the aftermarket air horn also aftermarket radio which has a run off the ignition into an old electrician's joining box thingy which then also has another wire running out to go off to the electric fan - nightmare!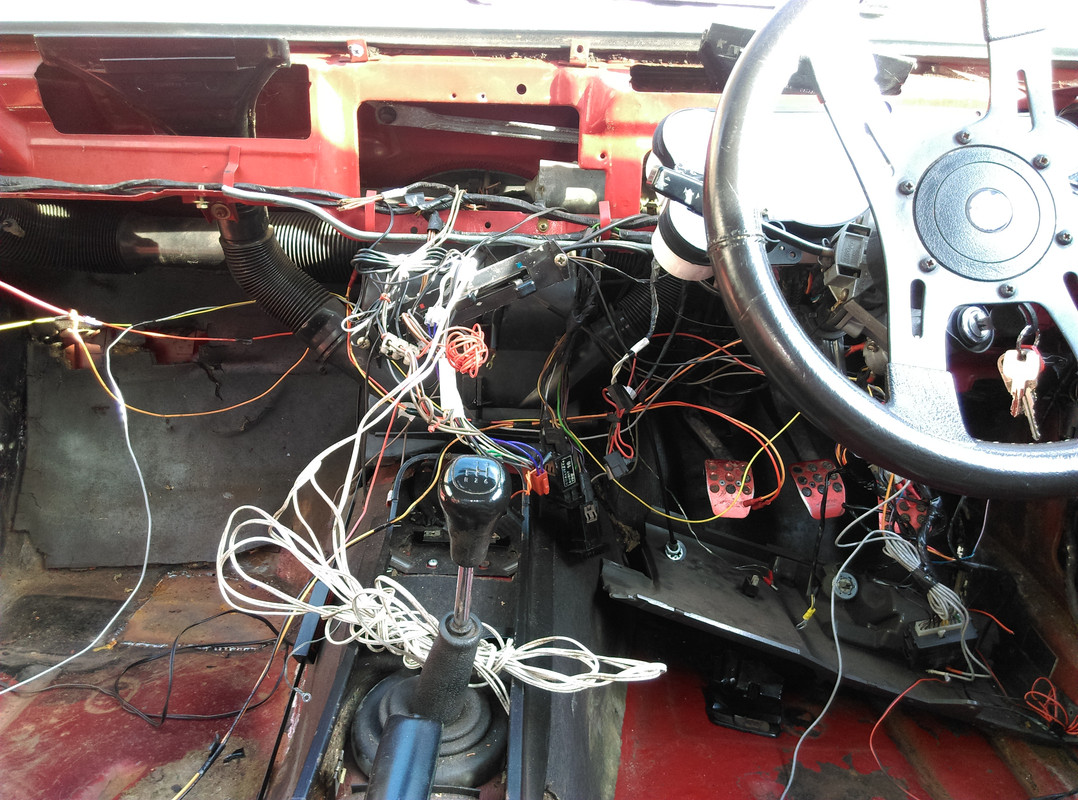 Need to find a better way to get a new radio in place and sort out a permanent live and ignition live - It seems that someone has added in a later loom because there are speaker wires for four speakers as well as a later radio type of wiring but I can't get a reading off a multi-meter for either the red wire or red/yellow wire that is there...
Help please?!
Thanks
Danny