Hey guys, trying to get the tab off the wiper stalk as the spring popped out a while ago and I want to put it back as it has been sitting on my shelf for ages.
I've been able to pull to the 'arms' of the tab up but it still won't budge...is there a knack for removing it. I don't want to force it as knowing my luck the plastic will snap.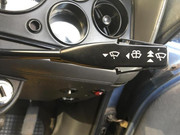 Any help will be greatly appreciated.