..Capri started cutting out when idling, I suspected it was valve seat recession, but as you may well know, I had to straighten my bendy first due to this very effective rubber gasket, that was so effective it formed a nigh unbreakable bond between the cover and the head on the exhaust side.
So before I could get the cover off and check, I had to be sure a cork gasket would actually seal properly.
Cue Fordaholic Nick, who very kindly just sent me his spare wide-lipped cam cover - for free! Nice one that man
So removed the cover and checked exhaust valves, and rather unfortunately they had all completely closed up
it started on number 3 for some reason. Anyway, adjusted them back to 0.203mm which is what this cam likes, checked oil spray bar was functioning properly, then fitted my lovely new cover and a set if performance leads I forgot I had in the shed.
It's running great now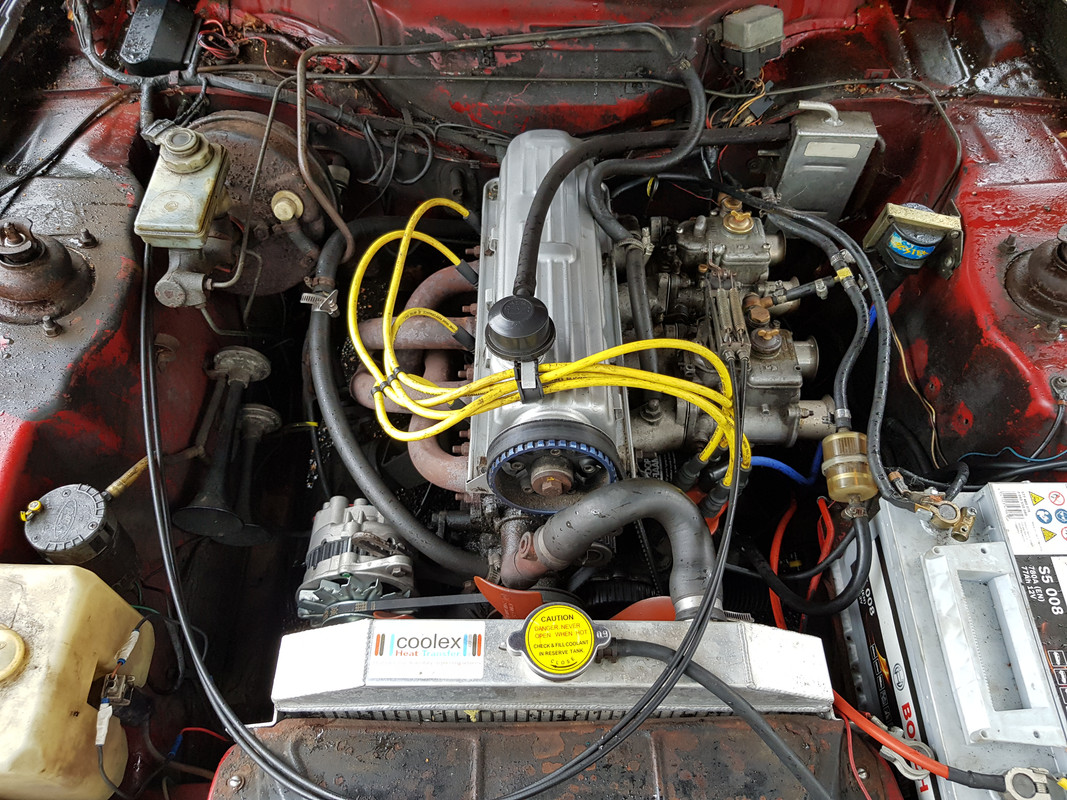 ..obviously head has to come off and unleaded valve seats fitted next!