So I did a bit of long overdue catching up over the weekend and finally got out for a proper drive in B112. First time proper since the day I got a phone call from Dad telling me mum had contracted covid
. Since then and all that hapoened just not been in the right frame of mind so tucked up B112 and needed to take a break....until now.!!!!
So first up was Sat morning and a 0630am drive in the Capri to an industrial estate in Basildon, Essex where I met Jason there about 0730am
He had kindly agreed to meet me there to drop me back to Dartford Station as I have left the Capri down there for a few days....
To be continued.......
Had a coffee and good chat with Jason before he dropped me to the station. Was great to see him.
Then on Sunday I was going through my garage and remembered i had a couple of bits for Tom so he popped over to see me and again had a good chat with him too.
After the year i have had and not being to any shows at all it was great to meet uo with both Jason and Tom. Now I must get onto John to pop over as i want him to show me some old school ways of tinkering with the 45s as hes played with a few in his days
So as Tom popped over in 590 it wouid have been rude of me not to take a photo and what a great photo too.!!! Beautiful Capri and a credit to Tom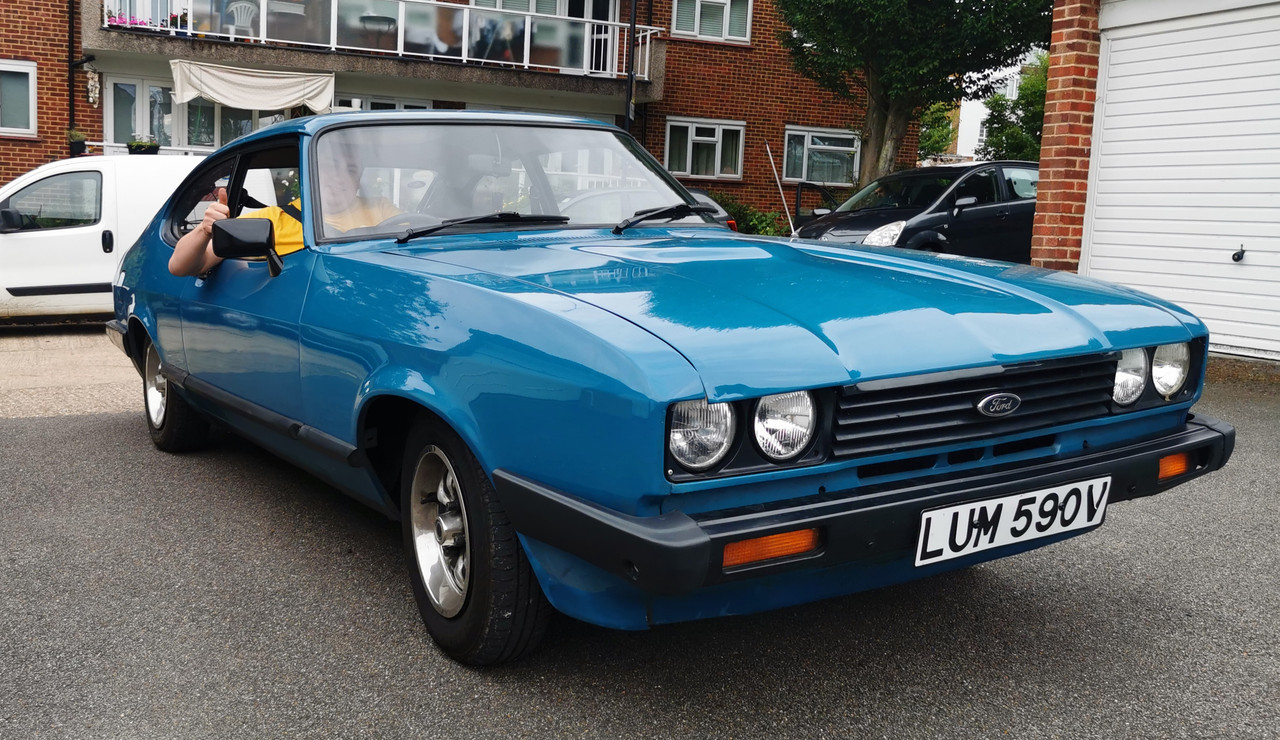 Considering B112 has been pretty much sat since Feb it ran nice. I can see the 45s prob need some tinkering but as, said they ran really well after so long sat there. !!!! I got a selection of jets and airflow meter to blance them so will have a play. Very easy to work on these 45s as everything is just there accessible. And just in case John is only a phonecall away
Just love The Pinto... Best engine in the world...