Hi all.
Hope everyone is keeping safe and well.
So, after about four years in the planning I finally got around to doing the garage floor. Took a lot of prep work with a hammer and chisel and sandpaper ( no machinery used) flattening off the old clumps of cement and other bits. Decided against the full job of getting the floor grinded and leveled so I worked with what I had and anyway the divets and imperfections give it a proper patina look garage floor
Anyway heres a few pics. Am well chuffed how its turned out. Totally transformed
So, as said hammer and chisel and sandpaper to flatten it best I could...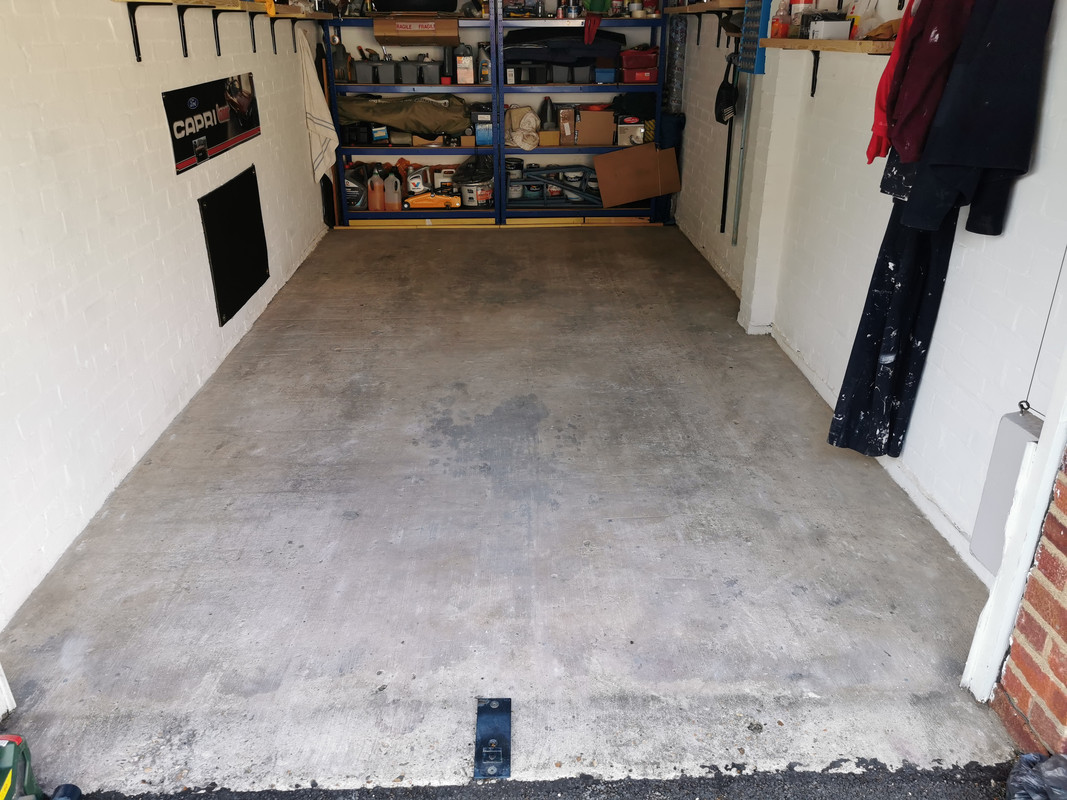 Then after a good wash, wash and another wash
It was ready for two coats of dustproofer/ hardener sealer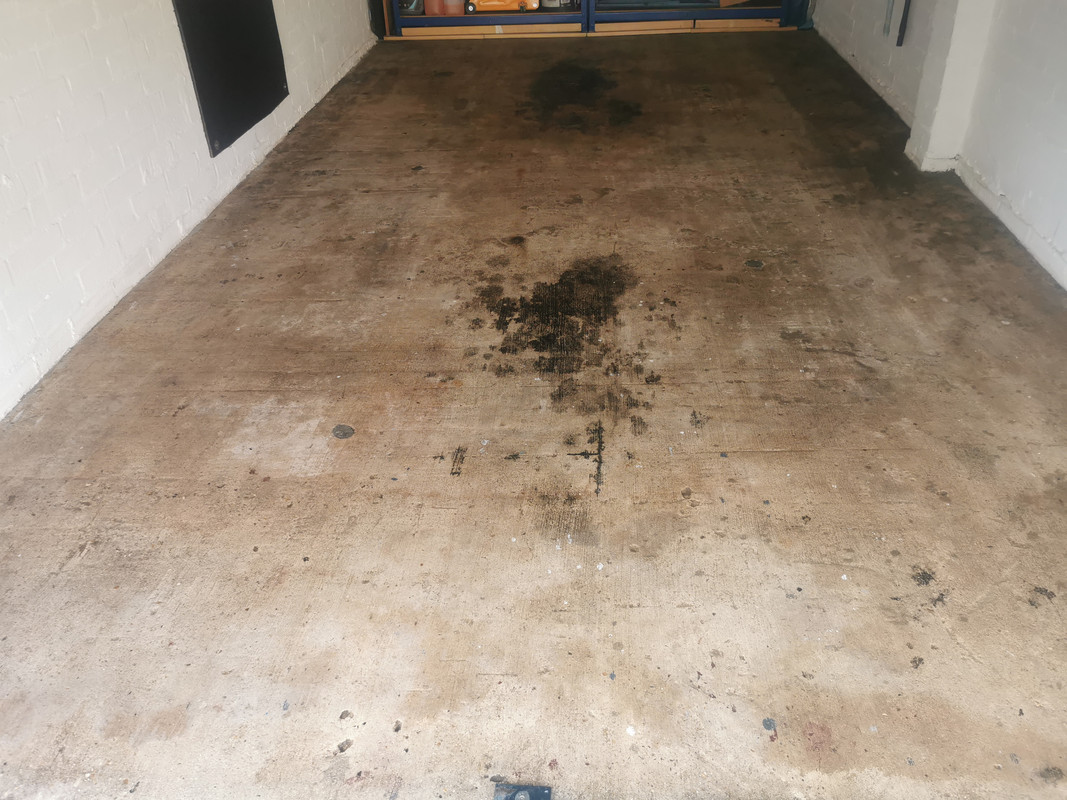 Then two coats of the floor paint in Tile Red. Yep I know many do Grey paint but I've always promised myself a retro tile Red floor against the white walls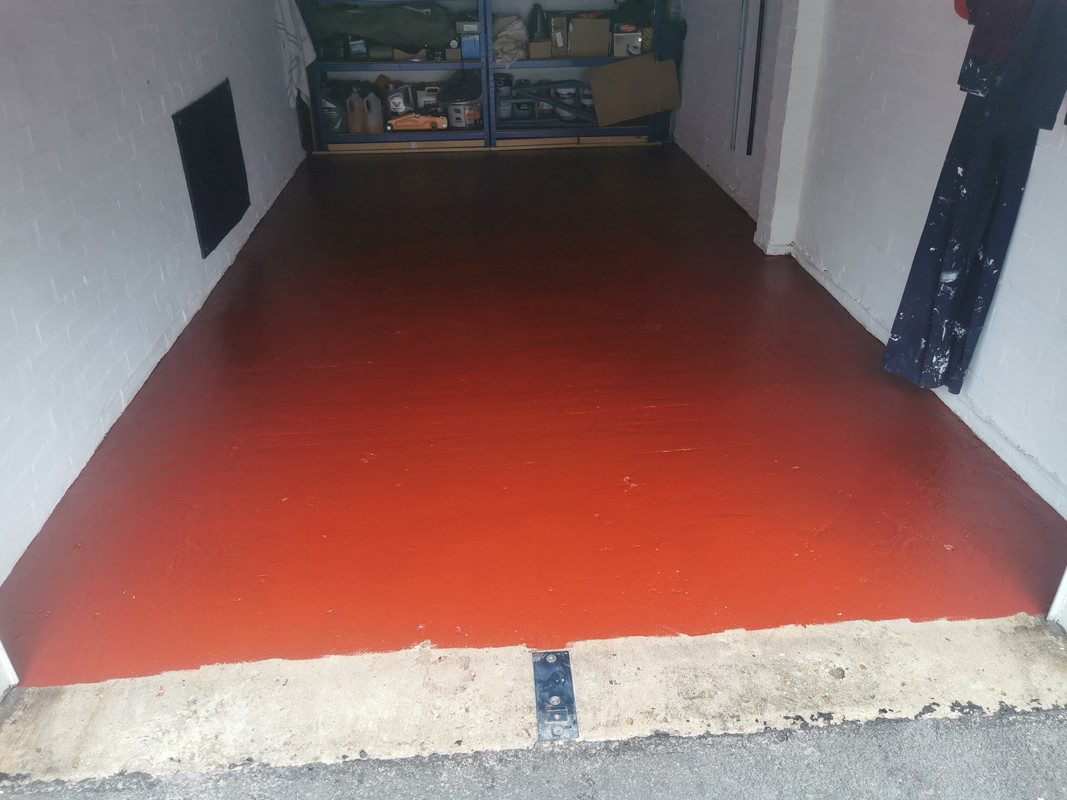 Then this morning I fitted the finishing touch... a weather strip across the front which not only finishes it off a treat but should keep alot of CRaP blowing underneath the door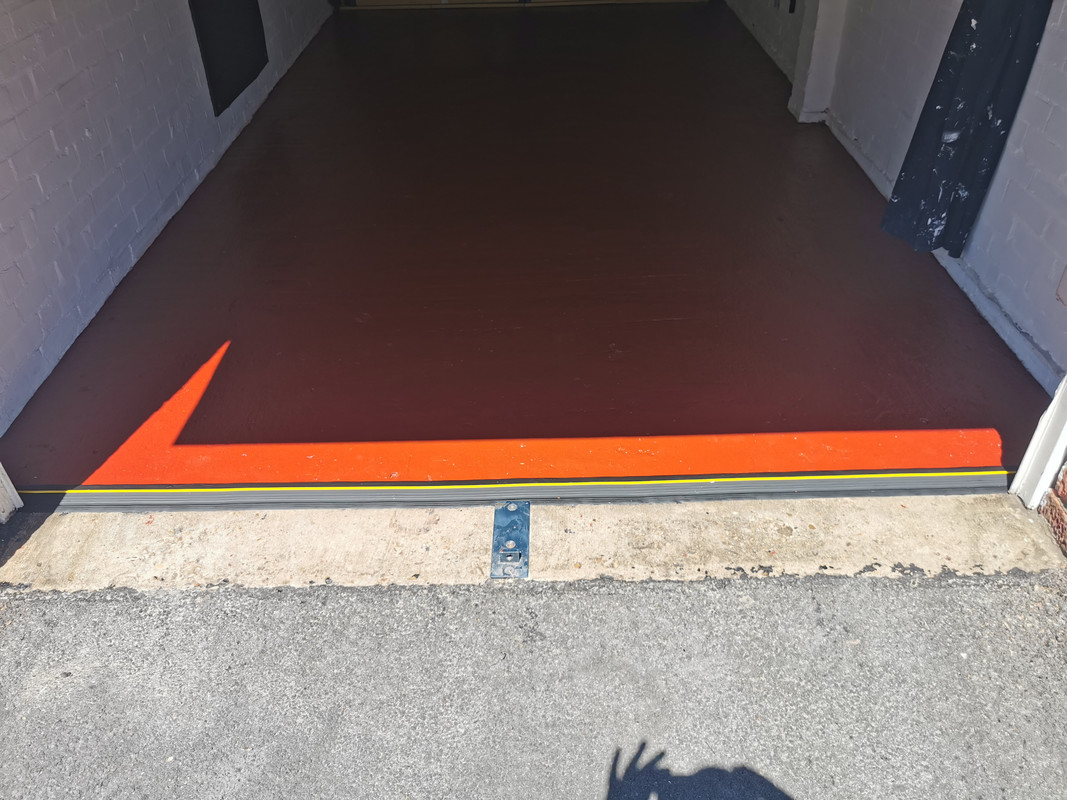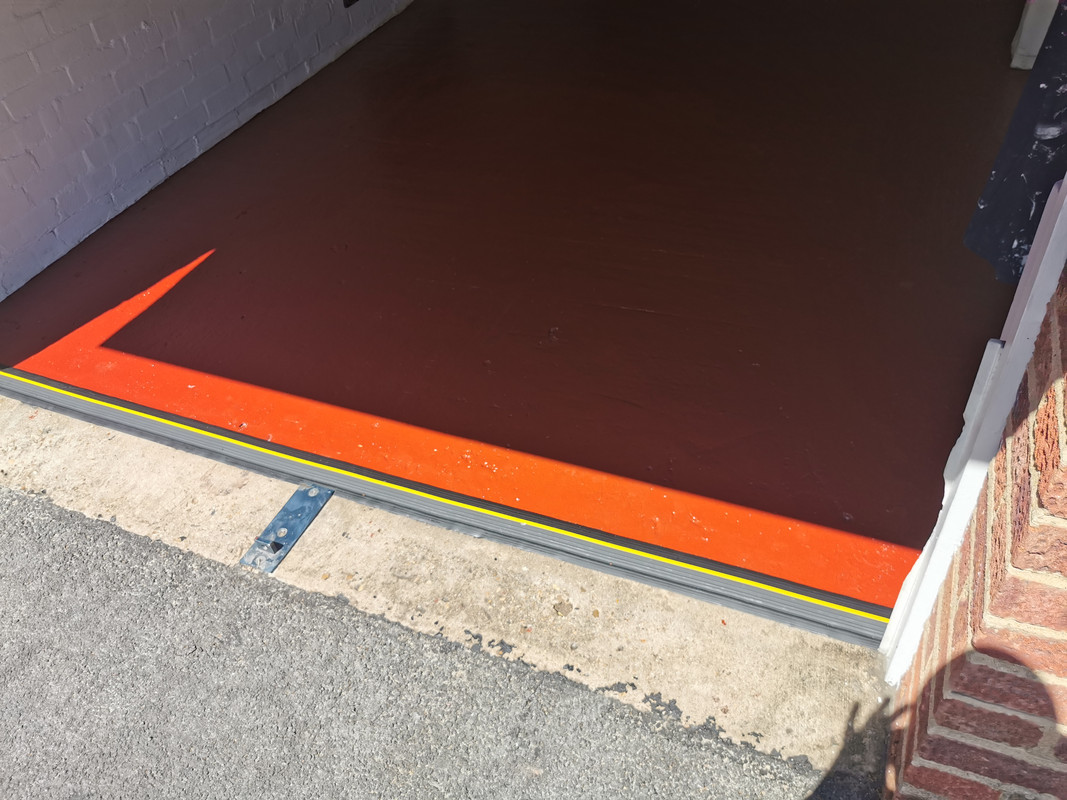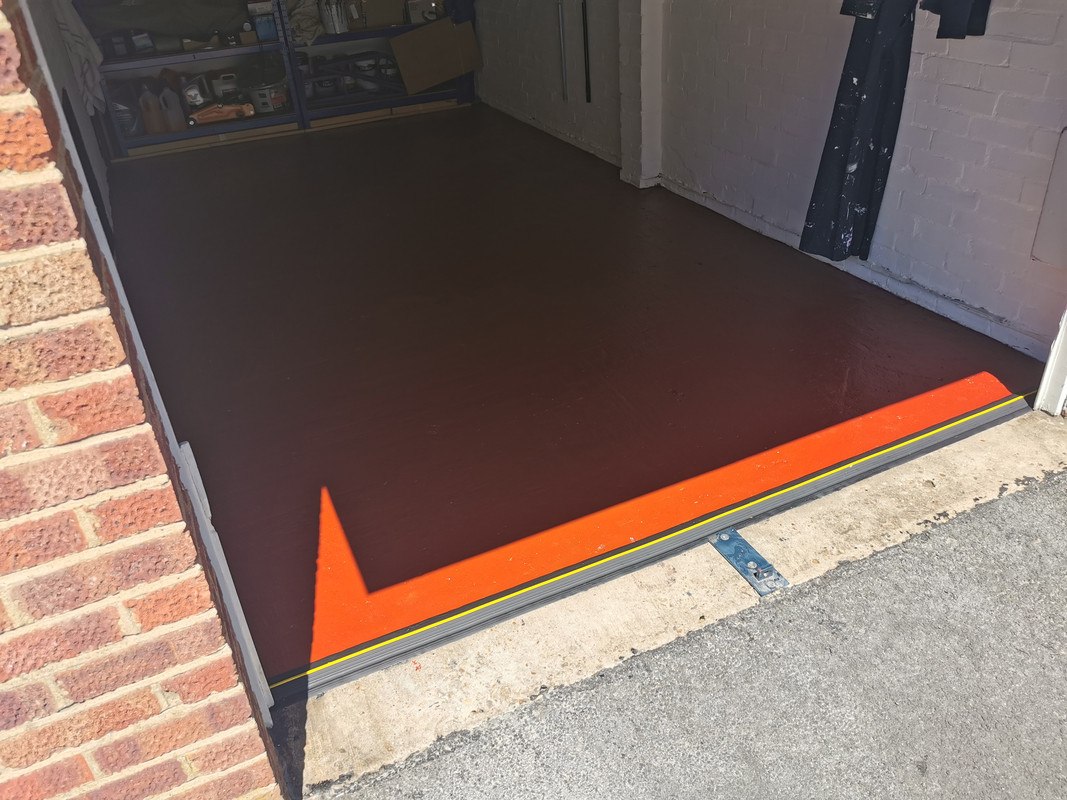 So as said am well chuffed how its turned out. Now I will leave it a few more days ( top coats were finished Weds) to harden before moving B112 back in. It's right next door in my sister in laws garage so I'm very lucky to be able to park it up in there for over a week. Have bought some nice hallway carpet runners cut to size to lay down so B112 drives in on these rather than the new paint. Will see if I decide to leave these down permanently but knowing me I prob will
All the best
Nick