Hi all.
So yesterday I drove down to ATSPEED in Rayleigh Essex to get B112 tuned up on a rolling road. Was a great experience made even better by the really friendly guys there. They were very happy to see the Capri
So anyway the whole reason for this visit was purely a tune up rather than flat out full throttle power runs as said before was not fussed about figures. . The chap decided to concentrate on tuning the low - mid range which as he said would be the range most likely to be used. If I was racing track days he would have tuned at top end but he said doing this would take away the drive ability at the lower range which was perfect for what I wanted. So he concentrated on this area and then done a couple of runs but as said not full throttle power.
So he did get me some figures anyway after the work he done and came out at 130bhp @5700rpm which is very decent and suits me grand. . He laughed saying he could get me bigger numbers but made sense too stick with what we had which is fine by me. Still leaves more ponies to grab if I wanted
So a couple of pics and two videos.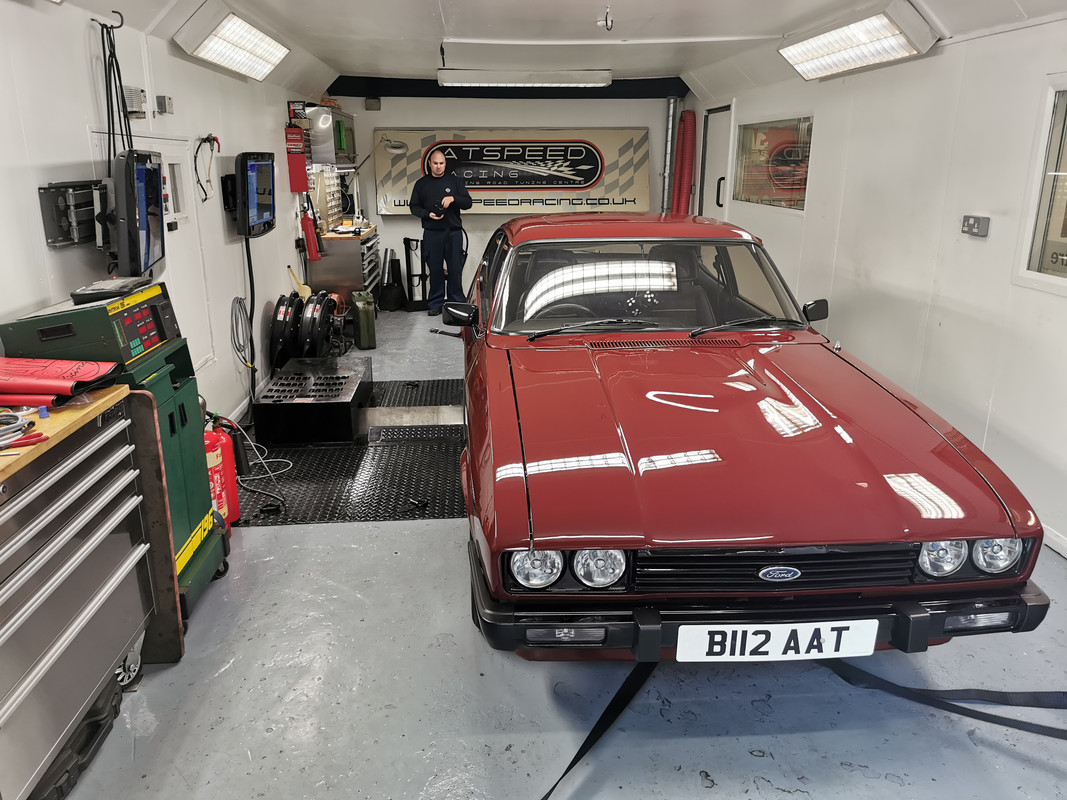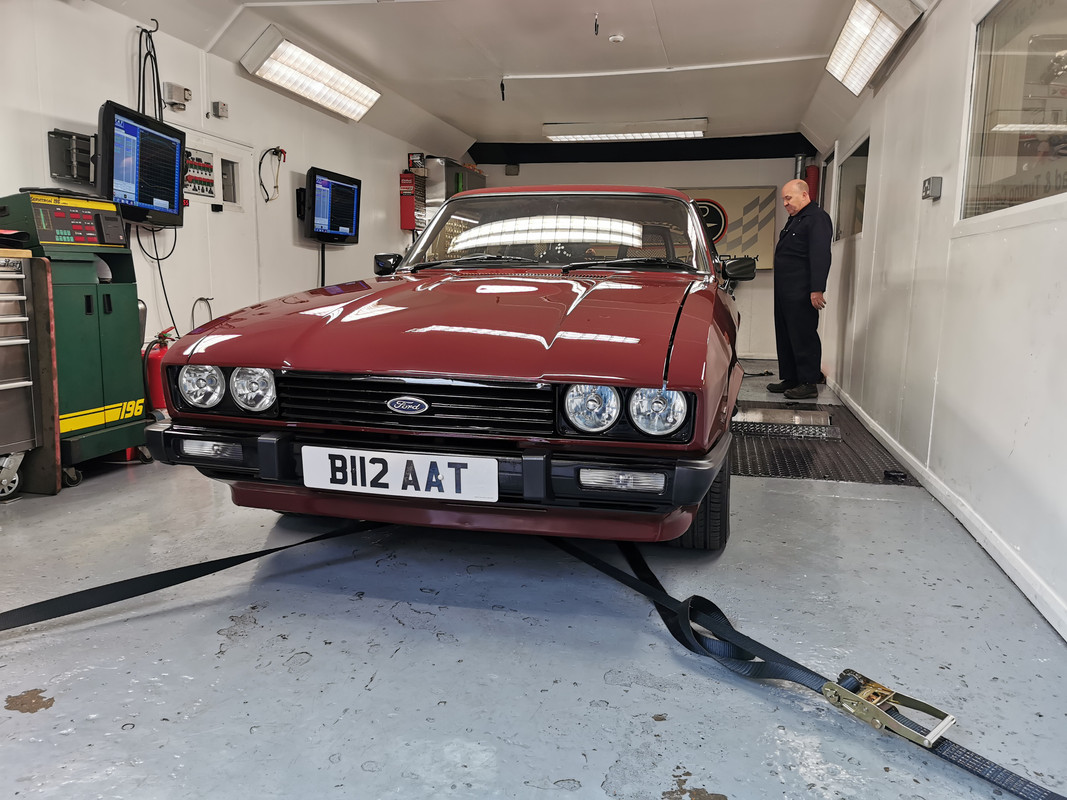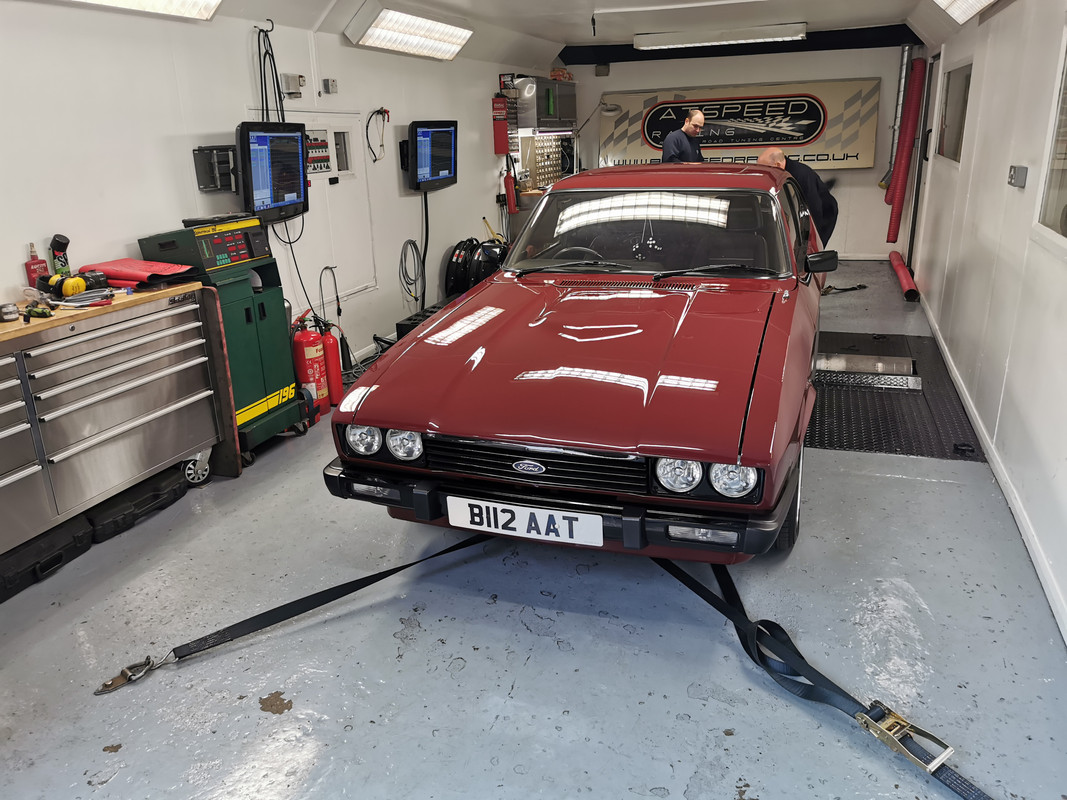 https://youtu.be/jqwg6mVyeEs
https://youtu.be/B7i4XR7PyYk