Hi all,
Well after a lot of preparation over the last year and a half with Tickover Pts 1,2 and 3 I am finally ready to move onto Tickover Pt4 ! Its actually under way as we speak and very exciting indeed
Tickover have already sent off a 2.0 Head for me to their engineers about 2 weeks ago to get it unleaded hardened seat valves, ported, big valves all round and a Kent fast road cam kit fitted. Not decided on which cam kit yet but looking into this. Thinking maybe the Kent FR32 which I hear is a good set up for what I am doing but will take advice on this nearer the time.. Oh yep, almost forgot I am fitting a pair of these beauties too.....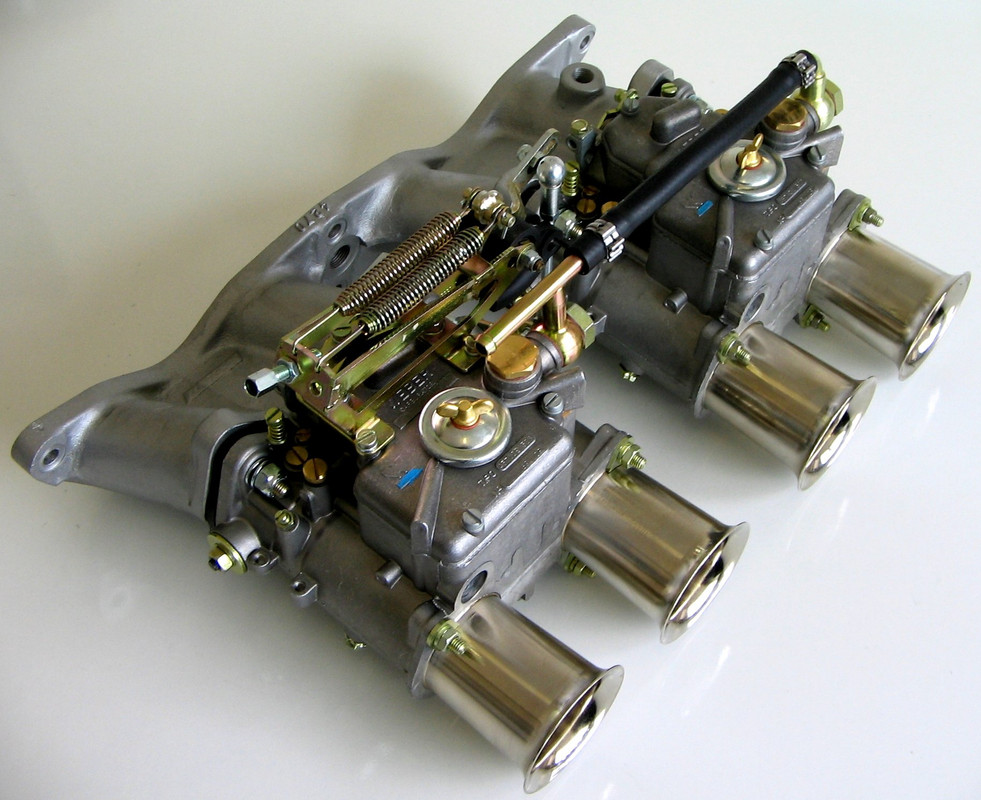 With all these upgrades to the Pinto I am also getting the front brakes upgraded too so suppose this is Tickover Pt 5
I was always planning to do these engine modifications but I wanted to get the suspension/wheels/stance set up beforehand and as some of you know I have had the drive train all done too along with a new fuel tank and other little jobs so yep now is the time to move it up a gear !! Plus I am turning 50 next month so what better time to treat myself to something I have always wanted to do with B112.
So, as said its all under way. The head they sent off is with the engineers and should be back in a couple of months. Tickover have already ordered the Weber 45s for me from Webcon set up with the correct jetting. They are of course going to get it all assembled and set up for me. I have a couple of other little jobs I will be doing to suit this new set up which will deffo give my engine bay a totally new look not to mention the extra performance from the Pinto which is something I always wanted to explore !
So as said all very exciting !! Cant wait, although having already paid for the Weber's and a deposit on the head work I will now have to tell Mrs Fordoholic that the holiday next year is off...
...and the year after too....
….
All the best
Nick
PS Just realised I should have posted this om the projects forum but I will post any updates over there !