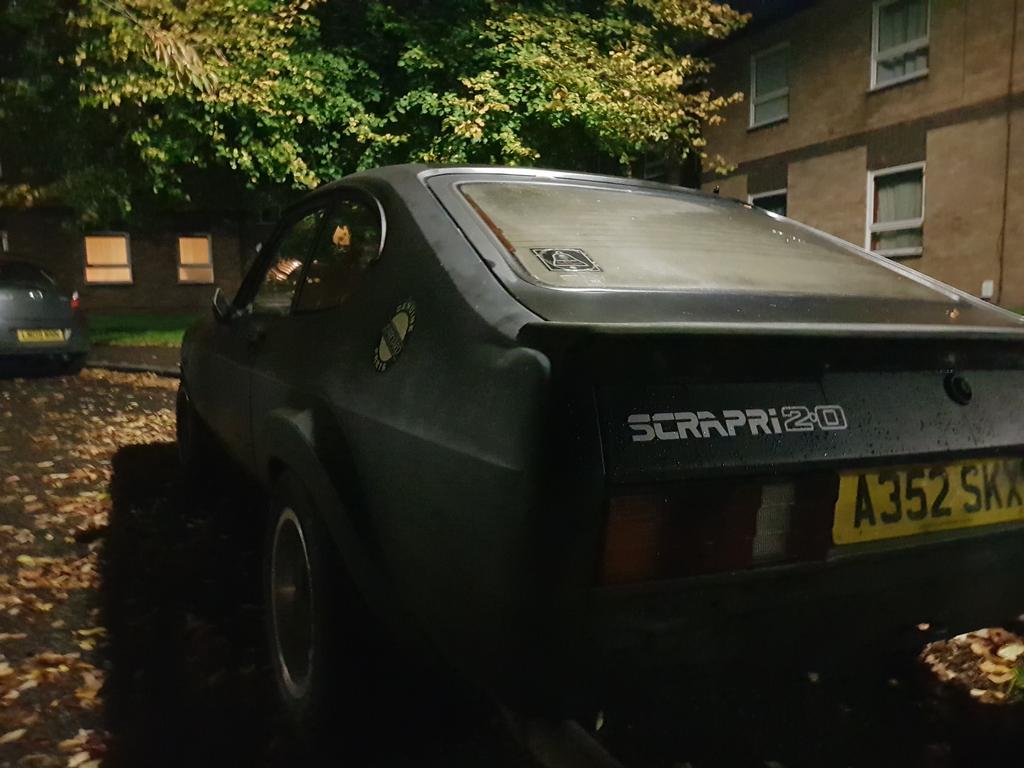 Better pic to follow when I am not
My car isn't stupid.... it's MENTAL.
---
Donator

Posts: 4700
Joined: Sat Apr 19, 2014 3:40 pm
Car(s): Ford Capri 2.0 Laser,
Ford Fiesta 1.6 TDCi
Location: Enfield, London
Love it Tom !! Great picture fella
I was born a Fordoholic, They'll bury me a Fordoholic...
---
Donator

Posts: 12713
Joined: Sat Jan 25, 2014 7:38 pm
Car(s): '83 2.8 Injection (sunny days only)
'04 Toyota MR2 (owned from new)
Location: Ceredigion
Contact:
That's brilliant!
I'm guessing the inspiration came after a few sherbets?
Andrew.
---
Donator

Posts: 1408
Joined: Mon Sep 03, 2012 2:26 pm
Car(s): 1986 Laser 1.6, runaround project
1981 GL Auto 2.0, Barn-Find-Resto, now also a runaround project
1980 3.0S, crash damage resto

Currently full up and no more space but I still want a 2.8...
Location: South Bucks
Haha quality, love it!
---