Hi all,
I got the most amazing surprise yesterday at Brooklands as totally unknown to myself Jason had been in talks with a guy we know from Facebook called Chris Doyle who is an amazing artist who has been drawing sketches and creating oil paintings for many Capri owners of their beloved Capris, Jason included! I had actually been planning to get Chris to do me an oil painting of B112 and was going to have a word with him when I met him in person for the first time yesterday BUT I was in for a very big surprise as after having a nice chat with Chris after meeting for the first time he popped off for a few mins and returned with a wrapped picture of some kind. He then presented it to me and told me that Jason had asked him to create a painting for me as an early 50th birthday present and wanted it done for Brooklands 50th so Chris could present it to me at the show!!
Wow.!!! I could not believe it. What a truly amazing thing for Jason to do. I can honestly say it brought a tear to my eye. Not only that but the painting is exactly as what I was going to ask Chris to do for me. An oil painting of B112 with The Ace Cafe in the background. I had mentioned my plans to Jason to try to get Chris to incorporate B112 with The Ace a few weeks back and he obviously took notes
as this is what I got presented with....
What a totally stunning painting.
It's called "Ace Pinto Cafe" 2019 and is signed by Chris himself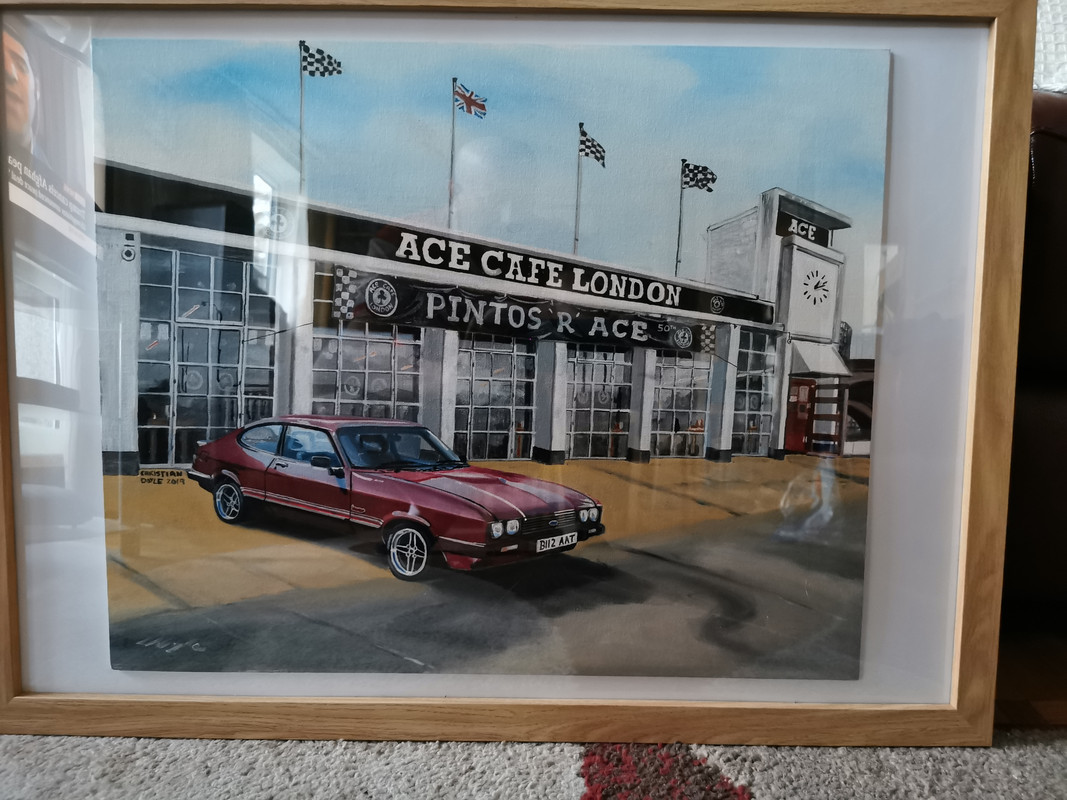 The detail is amazing....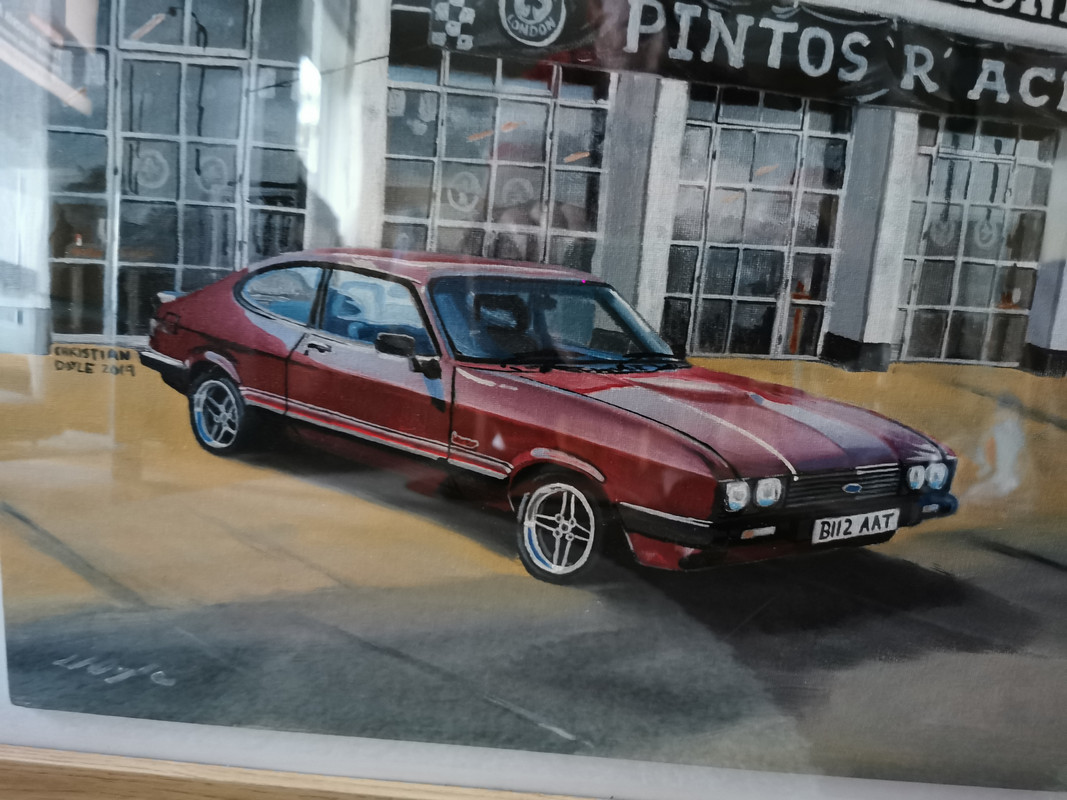 free upload images
But get this, Chris actually painted The Ace Clock to show the time 1.12 (B112). How bleedin cool is this
And the Pintos R Ace banner is just brilliant !!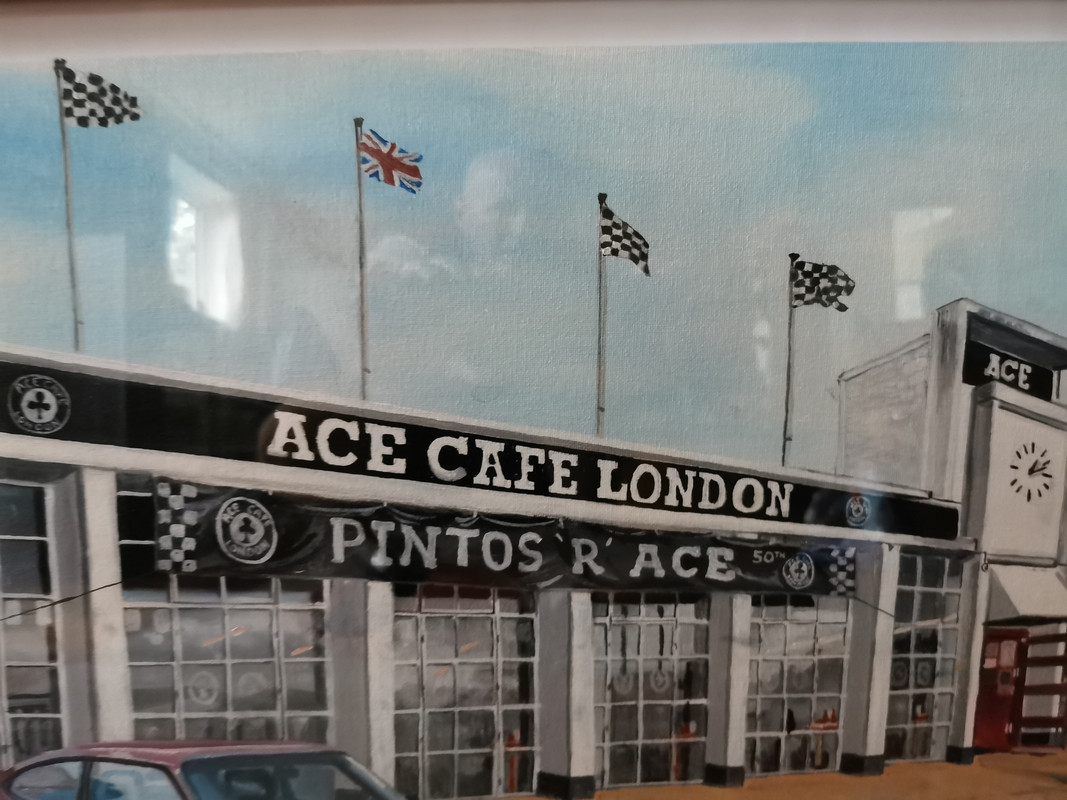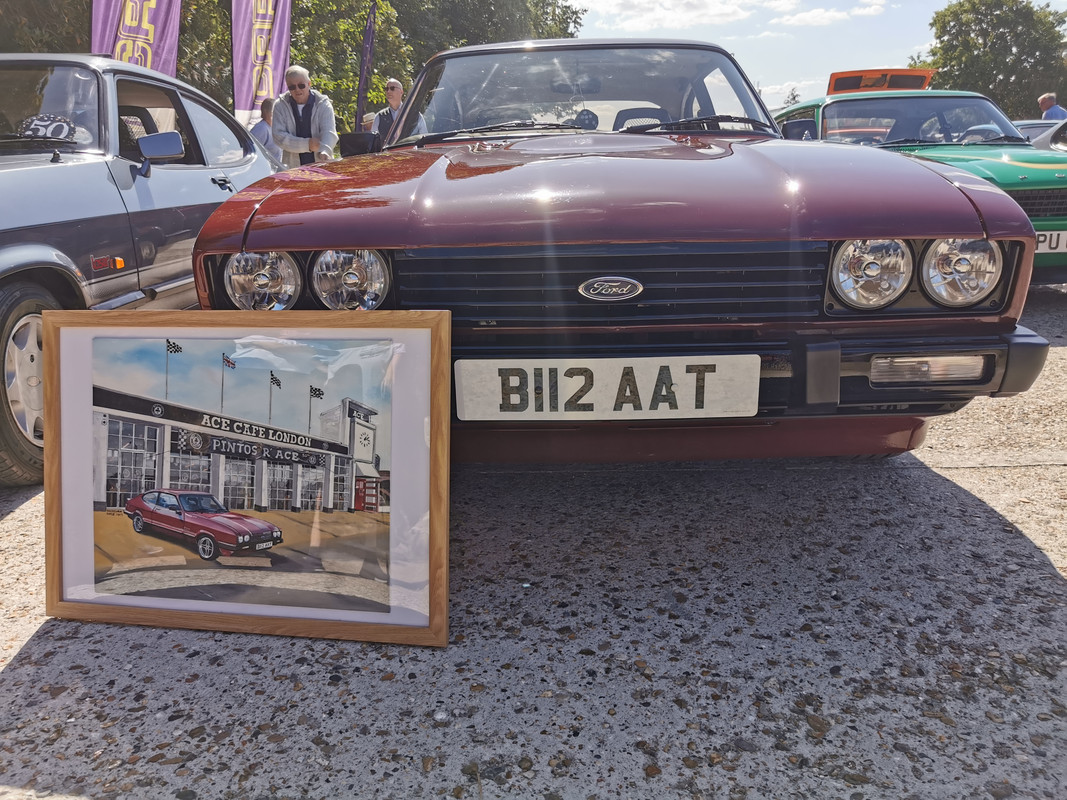 This is me with Chris who created this masterpiece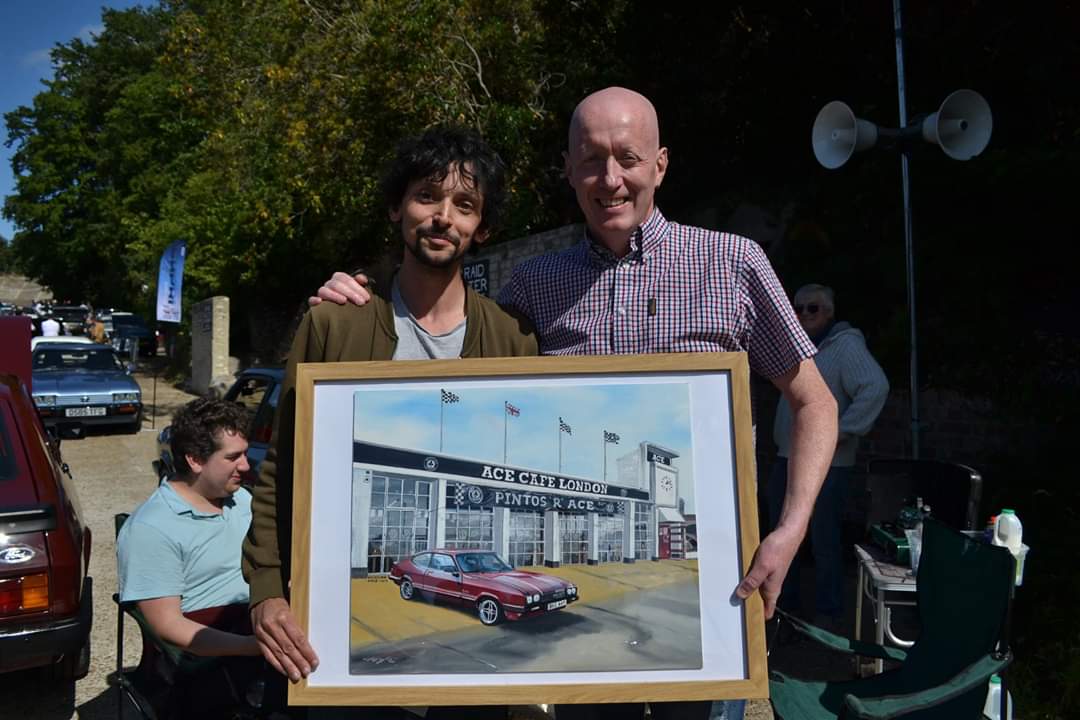 most popular baby names 1982
A very very happy me.!!!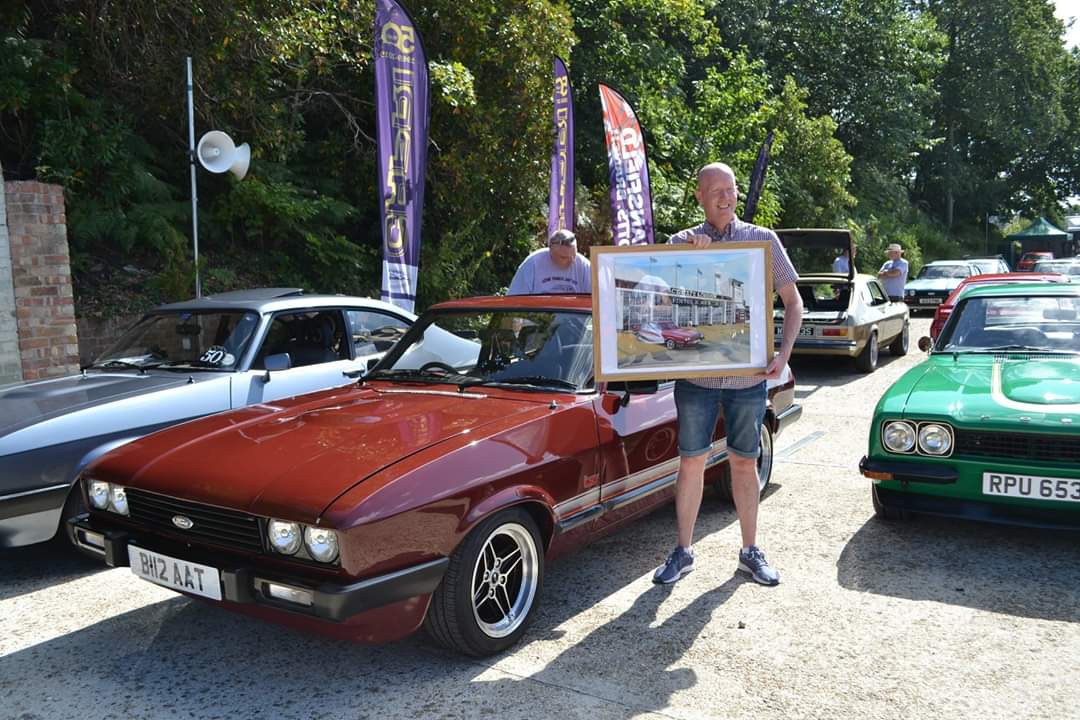 Jason seeing the delight on my face after seeing it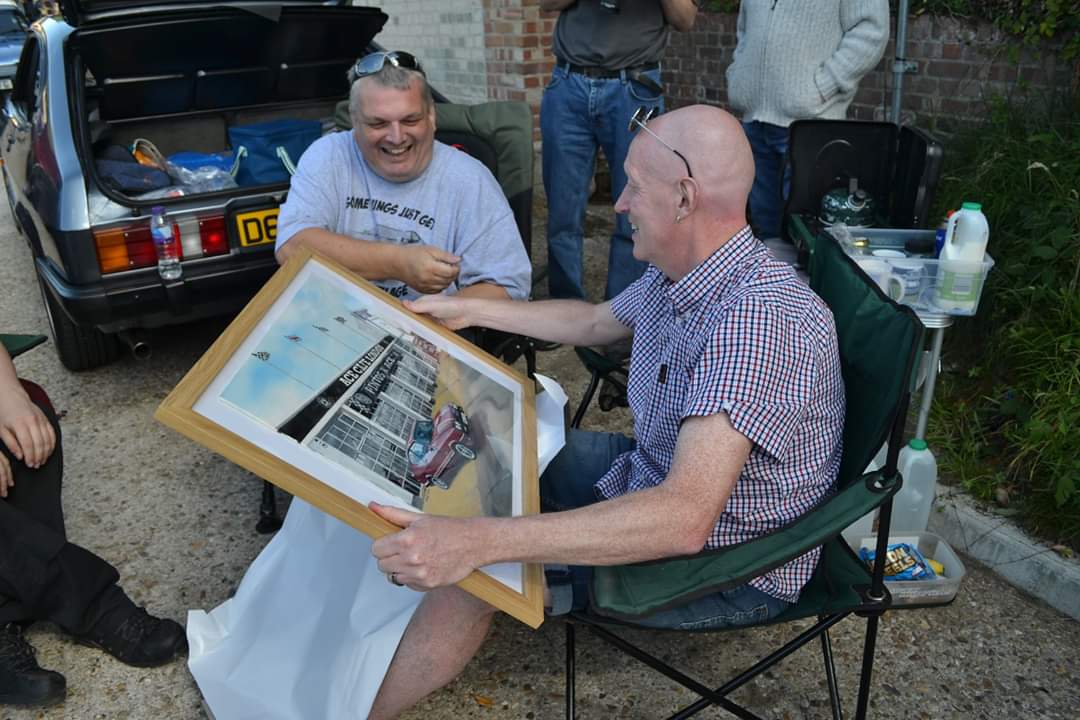 So thanks once again Jason from the bottom of my heart for this absolutely stunning present you organised for me. You could see how blown away I was !! I will cherish this forever !! And Mrs Fordoholic loves it as well so its going up in pole position on the lounge wall where I can enjoy it every day.
Cheers Jason.