I was flicking through some old car Daily Mail Motor Review magazines and thought it was interesting to see what was written about the Capri.
In case you don't remember the magazines, they consisted of a brief summary of most new cars that were on sale in that particular year. They looked like this: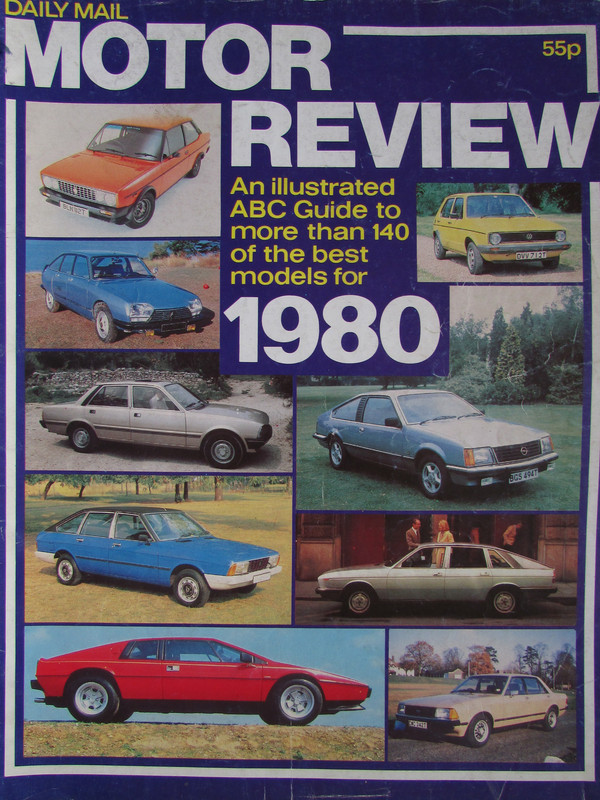 The Capri featured in a few of the magazines through the 1980s.
1980: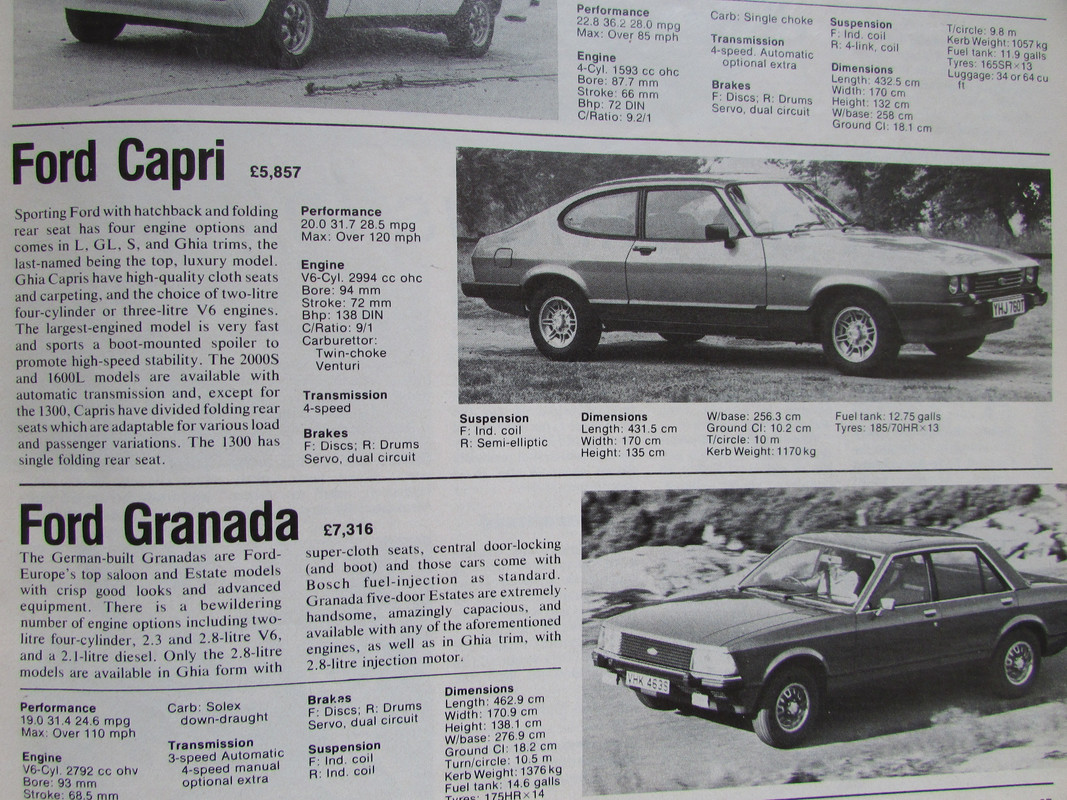 The text in close up: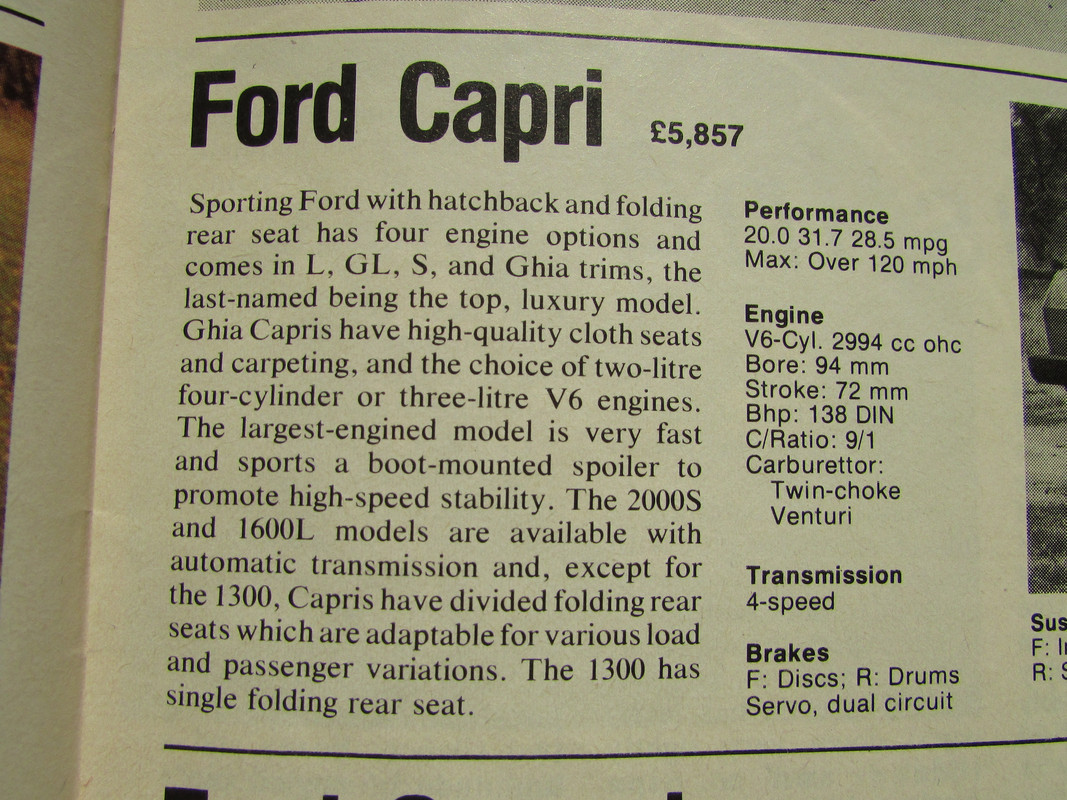 1981: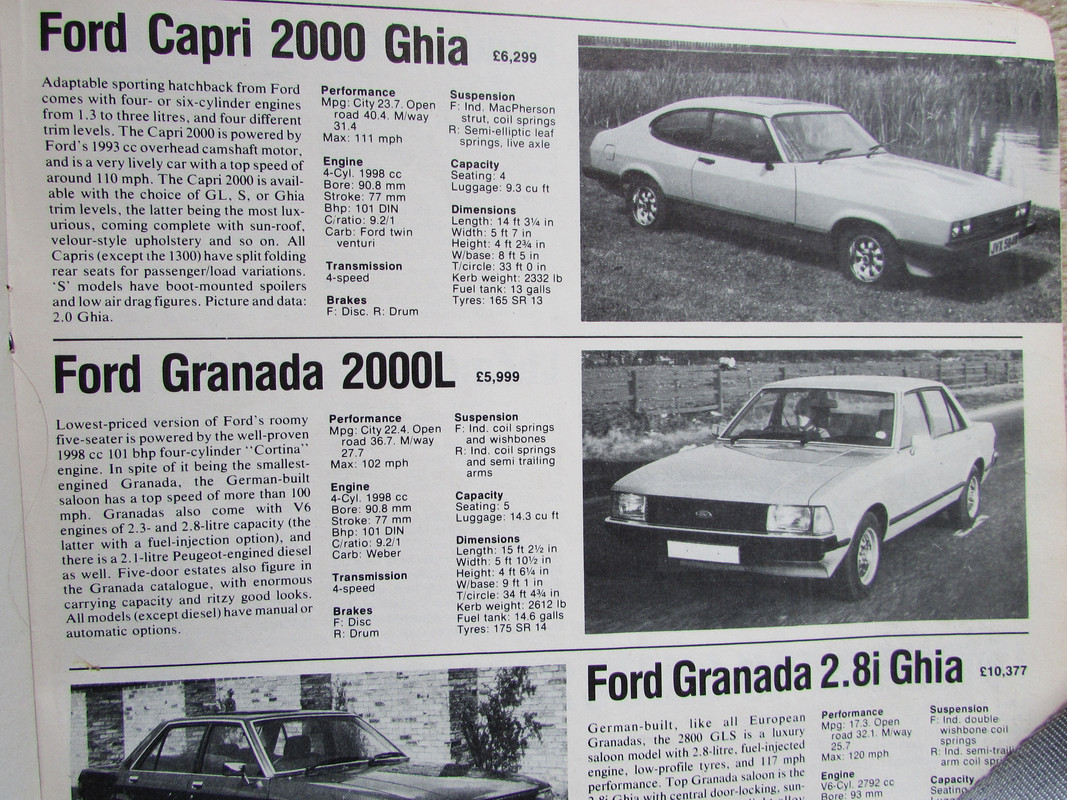 The text: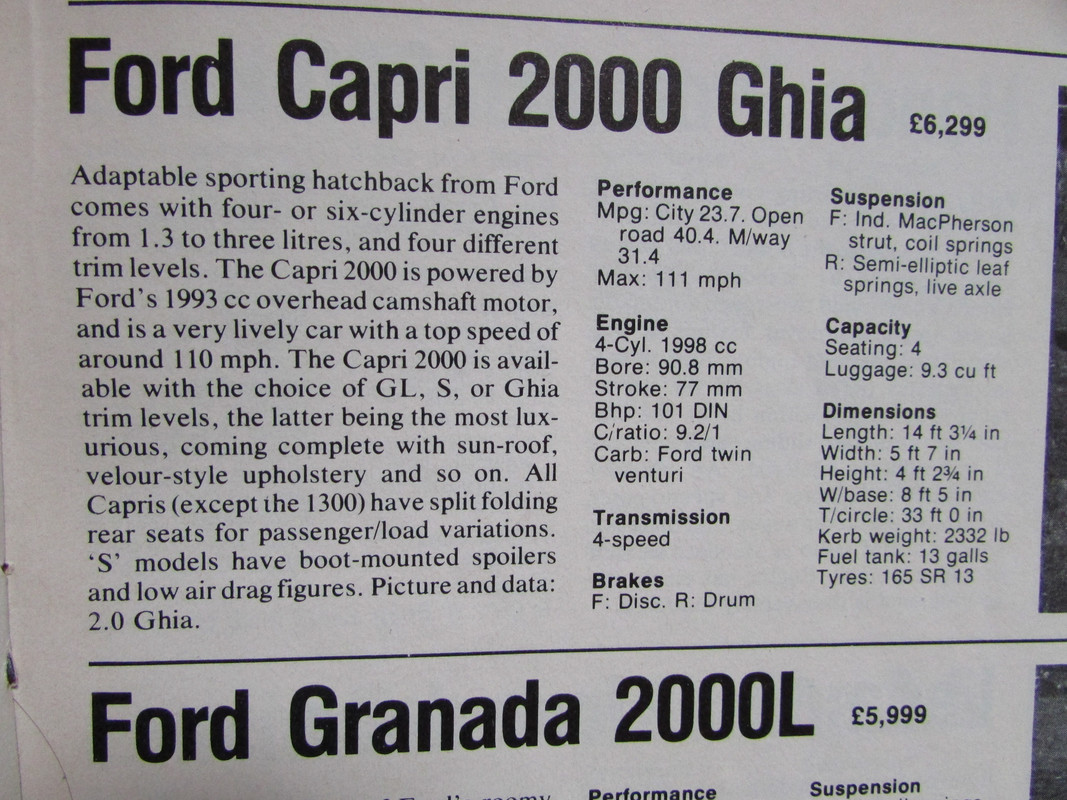 1982: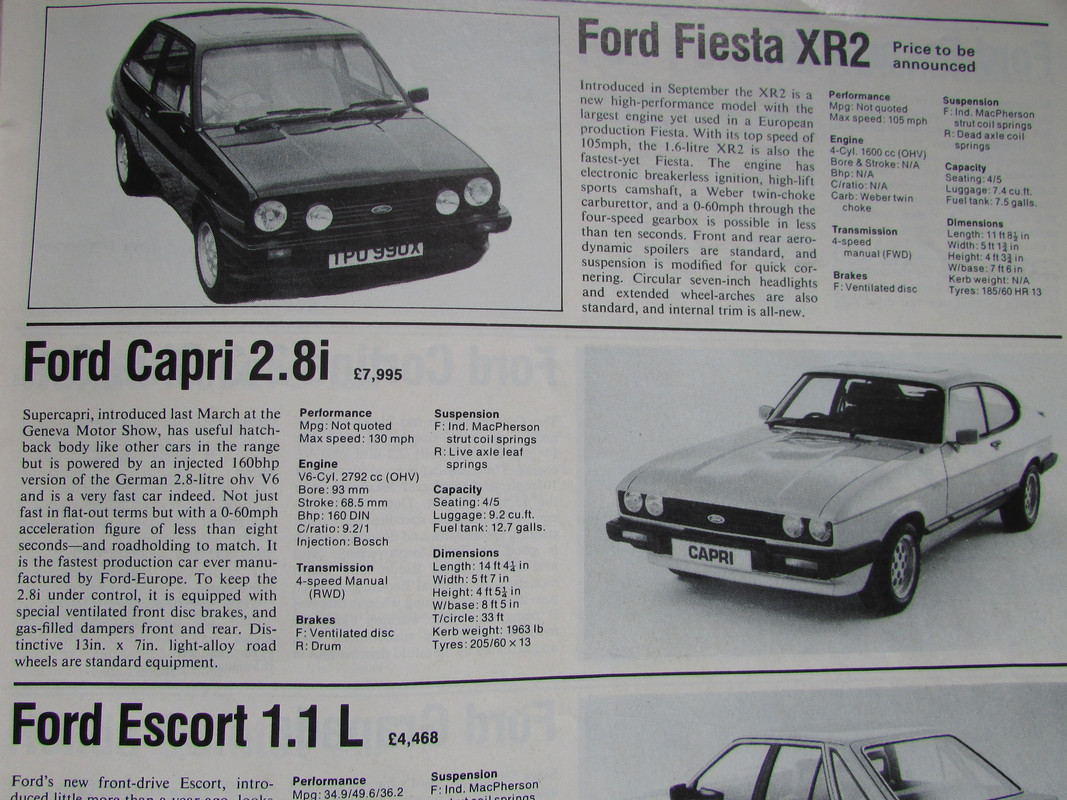 The text: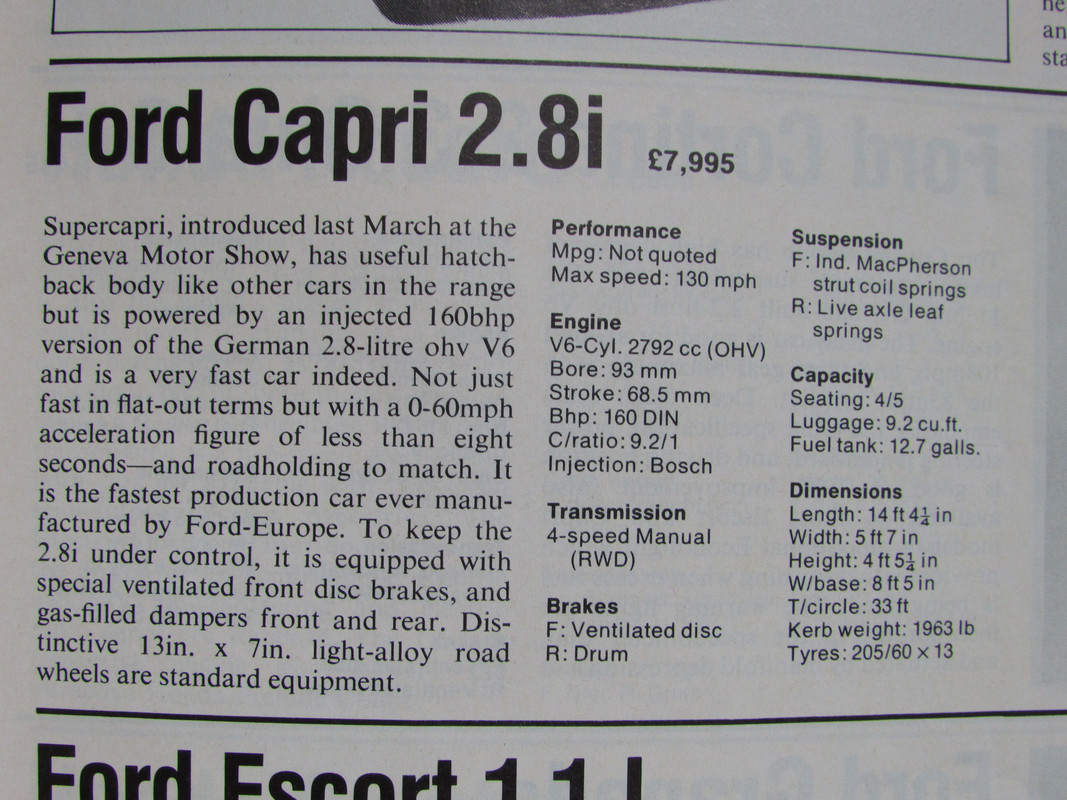 The Capri didn't feature again until 1985, and then it didn't even have a photo alongside the text: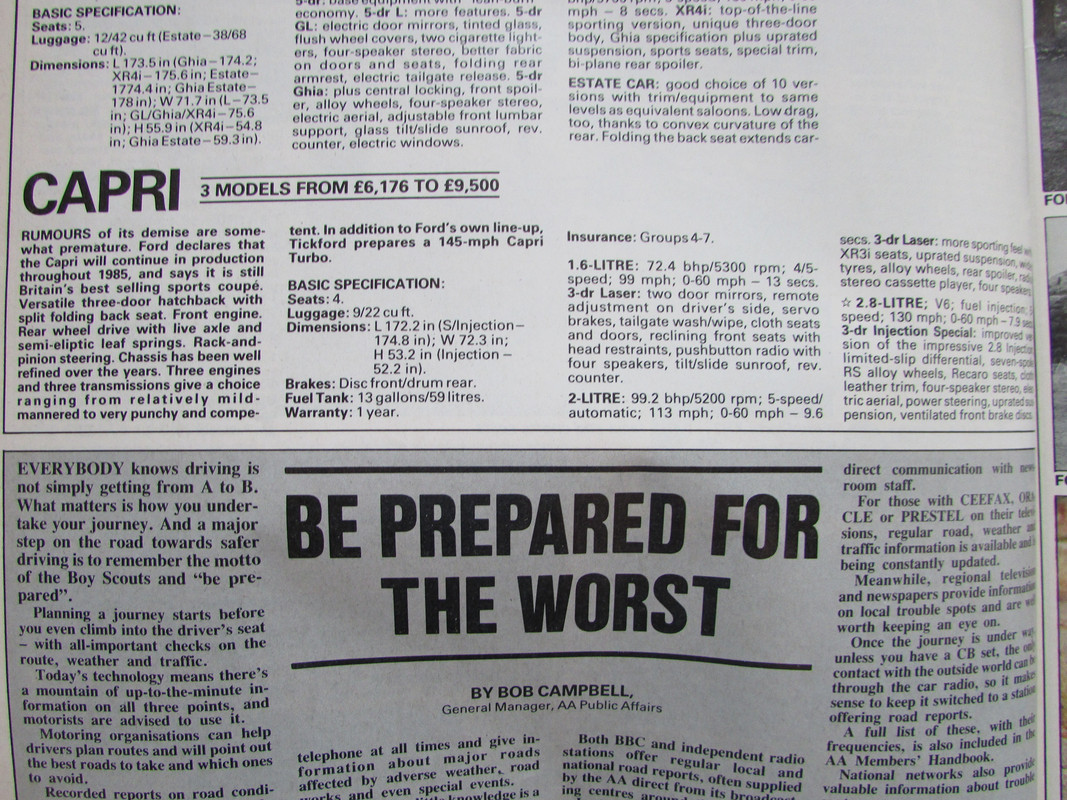 1986: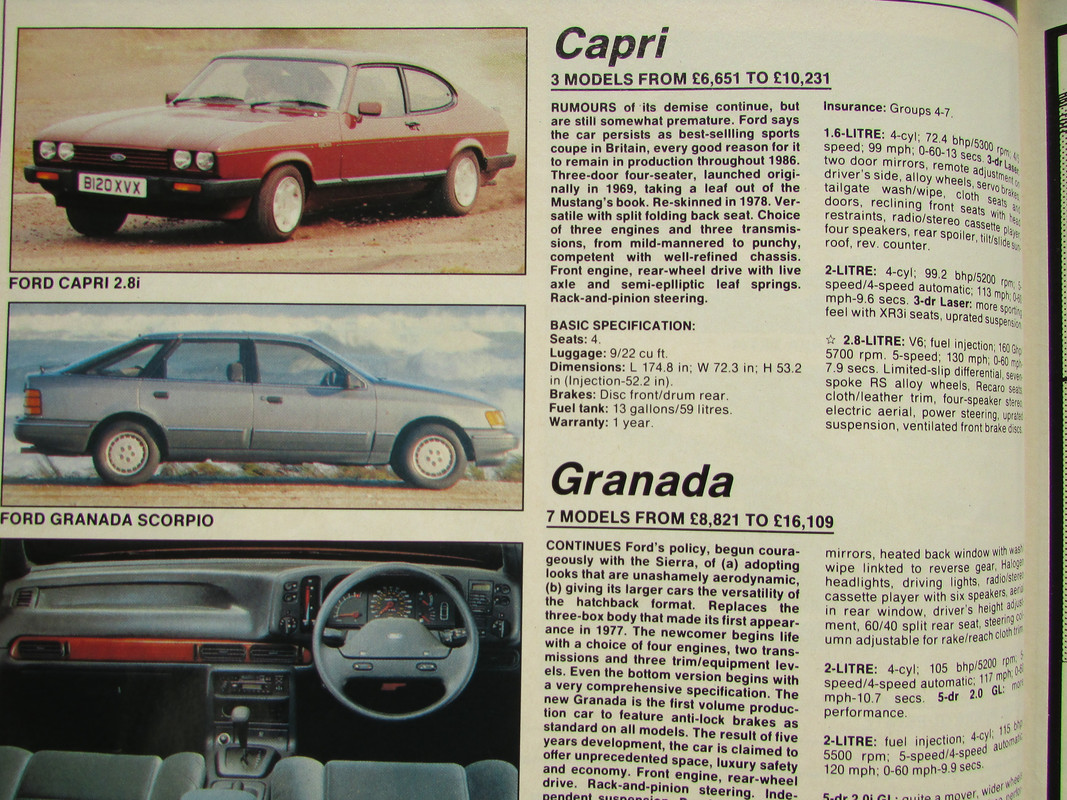 The text: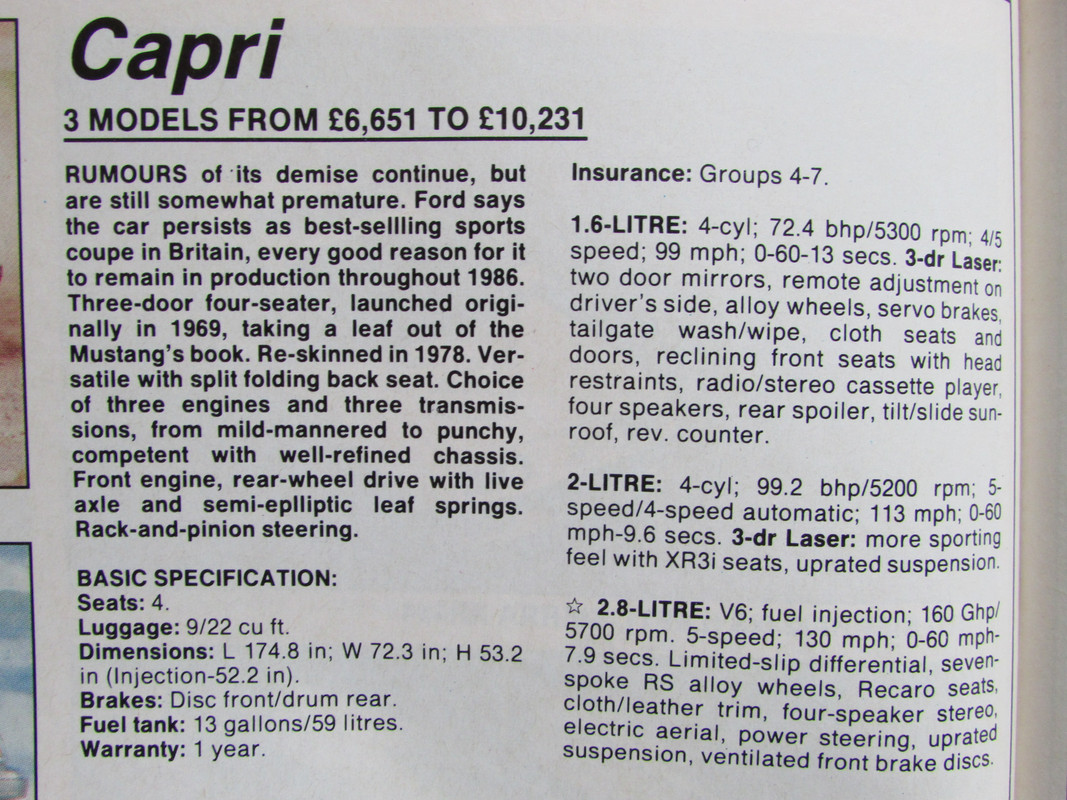 And finally, the 1987 edition: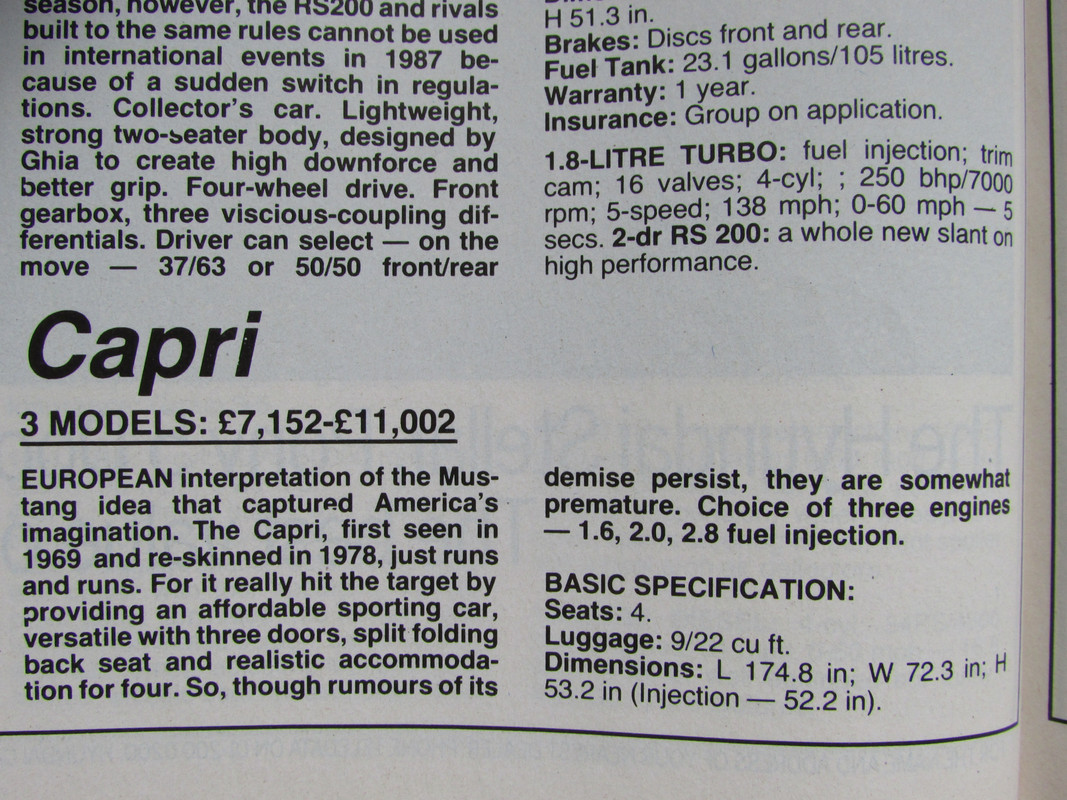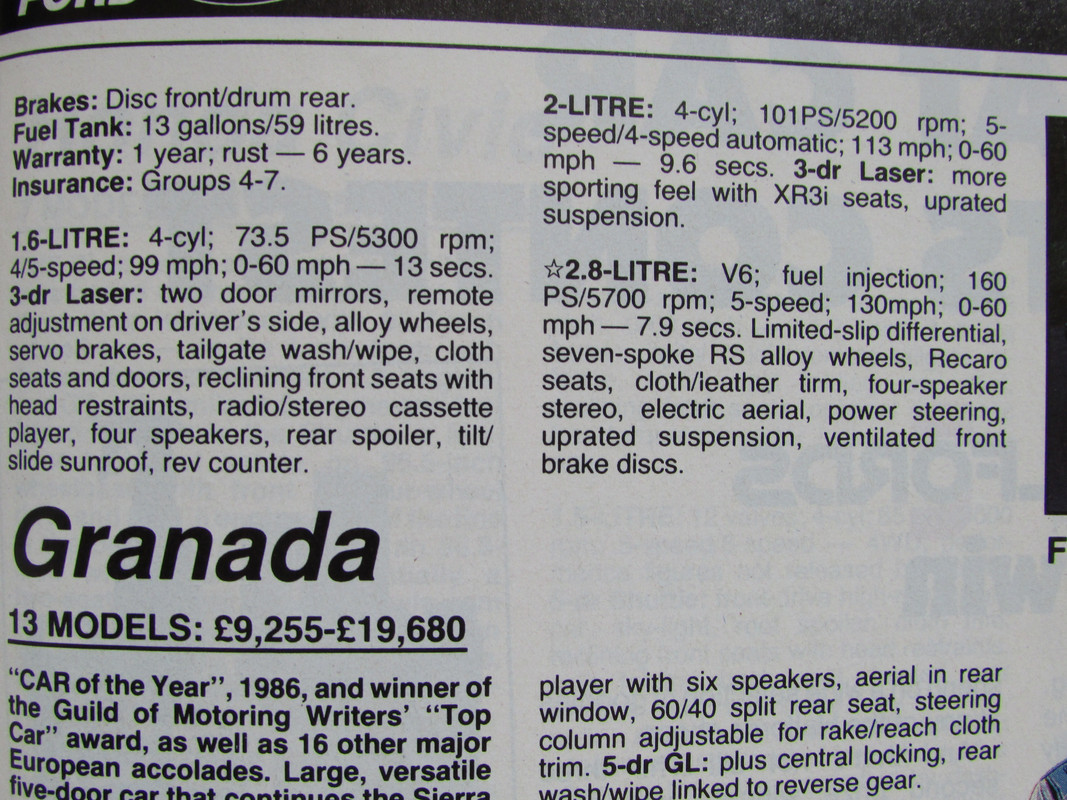 I like the bit where they state that "though rumours of it's demise persist, they are somewhat premature". This was written in 1987 the 1987 magazine, after production had ended!
I hope you enjoyed this little dig through the archives!
Andrew.